University of Alabama
English Language Institute
Fast Facts
School Size

Large

Tuition

$1,000—$5,000 Session

Affiliation

Public

Type of School

University/Intensive English Program

Student Body Gender

Co-ed

Religious Affiliation

No Affiliation

Scholarships for International Students

Yes

Conditional Admission Available

Yes

Top Programs

Business, Communication, Engineering

Setting

City

Accreditation and Certification

CEA, EnglishUSA Member, UCIEP Member

Type of Housing

Residence Hall, Apartment, Dormitory

Social Media
University
The University of Alabama (UA), located in Tuscaloosa, is a large and beautiful campus in the western part of Alabama. The student population is approx. 39,000 from 82 different countries. Ranked one of the best public institutions in the USA, UA competes at the very highest level in sports and attracts many of the best and brightest students around the world. UA offers Conditional Admission for undergraduate study and Provisional Language Admission for graduate study to international students who meet the academic qualifications for admission but who do not yet have sufficient proficiency in English.
City
Tuscaloosa, a small city, with a population of 100,000 residents, is centrally located in the Southeastern United States and close to major cities and beaches along the Gulf of Mexico. Many multi-national corporations such as Mercedes-Benz, Airbus, Boeing, Hyundai, International Paper, and Google (next year) are located in Alabama and help with the diversity and economic growth. Recreational activities such as water and outdoor sports (including golf and American football) are very popular in Alabama. The weather is relatively warm throughout the year.
Activities
ELI Activities include international dinners, shopping in the surrounding area, and trips to local venues, mountains, and cities including Atlanta, New Orleans, Panama City Beach, and Nashville. Students can participate in cultural, recreation, sports, and fitness clubs. There are more than 500 student organizations, which are a great way to meet and make new friends from all over the world.
Course of Study for Intensive English Program
20 to 24 hours weekly
Six different levels of instruction, beginning to advanced
US conversation partners
Small classes
Faculty hold graduate degrees in TESOL
Conditional admission available
University credit courses available concurrently with English
Access to university facilities and events
iBT/Institutional TOEFL and IELTS
Campus & Tuscaloosa Life
University dormitory housing
Outstanding university facilities
Weekend activities/field trips
Friendly "southern hospitality"
College town environment
Mild climate
Large, beautiful campus
Reasonable cost of living
2018-19 FULL-SESSION DATES 
| | |
| --- | --- |
| Fall 1 | August 20 – October 11 |
| Fall 2 | October 16 – December 13 |
| Spring 1 | January 3 – February 26 |
| Spring 2 | February 28 – April 29 |
| Summer 1 | May 6 – June 17 |
| Summer 2 | June 20 – August 1 |
| Fall 1 | August 19 - October 10 |
| Fall 2 | October 15 - December 12 |
Costs Per Session
Costs to attend the ELI are comparable to or in many cases lower than those of other intensive English programs in the U.S. All costs are listed in US dollars.
 
COST
COST
Cost

Fall/Spring full session

(8 weeks)

Summer full session

(6 weeks)

Tuition
$2,052
$2,052
University Student Fee
$516
$384
Medical Insurance
$350
$265
On-Campus Housing
$1,438
$1,050
Meals (estimate)
$872
$872
Books (estimate)
$170
$170
TOTAL
$5,398
$4,793
Half-sessions are available at the beginning of each full session. Please go to our website for an estimated cost of the Fall/Spring or Summer half sessions. http://international.ua.edu/eli/calendar-and-costs/
Pathway to UA 
http://international.ua.edu/eli/pathway-to-ua/
An undergraduate conditional admission program for students who:
Want to earn a Bachelor's degree at UA
Meet the academic qualifications for undergraduate admission at UA
Are non-native speakers of English who need to improve their English
Want to take courses for academic credit while studying English 
Benefits
Enroll in one-semester or two-semester programs (or in "Pre-Pathway to UA") depending on level of English
Receive full admission to degree program by passing all course work with grades of C or higher
Earn 14-17 hours of academic credit while studying English
Begin in August, January or May
Tuition Costs
August 2018 - July 2019
1 semester (14 credits) = $14,615
2 semesters (17 credits) = $22,547
($7,932 1st semester + $14,615 2nd semester)
Semester Abroad at UA
http://international.ua.edu/eli/semester-abroad-at-ua/
A one-semester (or longer) undergraduate study-abroad program for students who:
Are enrolled in a university outside of the USA
Want to study abroad and earn academic credit at a major public university in the USA
Are non-native speakers of English who have limited English proficiency 
Benefits
Enroll for one semester or longer - Study period can be 4-10 months
Take English + academic courses and transfer credit to your home university - number of credits earned depends on student's level of proficiency
Begin earning credit in January or August, or begin first with intensive English in March, May, June or October
Tuition Costs
Tuition for August 2018 - July 2019:
Semester: Spring (Jan-April) or Fall (August-December)
3 academic credits + English = $7,932
14 academic credits + English = $14,615
Intensive English ( 6-8 weeks) before semester
2 months English prior to semester = $2,568
English + Business Program
http://international.ua.edu/eli/ebp/ 
Program offered jointly with the UA Culverhouse College of Business

Designed for students or business professionals who want to improve their English language skills and learn about business concepts/practices in the USA
(High intermediate proficiency in English recommended)
Program Dates                                        Deadline to Apply
January 3 - February 1, 2019 (19 class days)           November 1, 2018
August 19 - Sept 13, 2019 (17 class days)                June 14, 2019
PROGRAM COST FOR 2018/2019
Includes tuition, fees, insurance, housing, meals, textbooks, airport transfer, various program activities.
Customized Group Programs
http://international.ua.edu/eli/customized-group-programs/
Can be designed for groups of 10 or more participants
Start and end dates can be chosen by the group

Short-term (2-6 weeks)
3 to 5 hours daily
Specialized curricula
Flexible content and focus
Weekend trips and activities 
Sample customized group programs include:
Training workshops for English teachers
U.S. Civil Rights Movement & Southern Culture Tour
English training for university students and/or professors
Teacher Training Program
http://international.ua.edu/eli/ttp/
Improves the teaching skills for English language instructors through three key components: English language training, American culture, and pedagogical training.
Designed for groups of 15-30 instructors
Available during  the fall and spring semesters
Let the English Language Institute design a specialized program for your group! Contact the ELI for more information.
The University of Alabama: Where Legends Are Made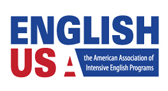 For more information:
University of Alabama
English Language Institute
Masters
Accounting
Advertising
Aeronautical Engineering
Anthropology
Applied Statistics
Art History
Arts and Design
Arts and Humanities
Biochemistry and Molecular Biology
Biomedical Laboratory Science
Business
Business Information Systems
Chemical Engineering
Chemistry
Child Development
Civil Engineering
Communication
Computer Engineering
Computer Science
Construction Management
Criminal Justice
Economics
Education
Electrical Engineering
Engineering
Engineering Mechanics
English Literature
Environmental Studies and Sustainability
Film Studies
Finance
Foreign Language Teaching
General Management
Geography
Geological Sciences
Health and Wellness
History
Human Biology
Human Development and Family Studies
Human Nutrition
International Relations
Internships
Journalism
Kinesiology
Law
Liberal Arts
Literature in English
Marketing
Marketing and Communications
Marketing Research
Mathematics
MBA
Mechanical Engineering
Music
Nursing
Nutritional Sciences
Physics
Political Science
Psychology
Public Policy
Public Relations
Social Work
Special Education
Special Needs/Learning Disabilities
Studio Art
Telecommunication and Media
TESOL and Teacher Training
Theatre
Women's and Gender Studies
Bachelor Degree
Accounting
Advertising
Aeronautical Engineering
Anthropology
Art History
Arts and Design
Arts and Humanities
Biochemistry and Molecular Biology
Business
Chemical Engineering
Chemistry
Child Development
Civil Engineering
Communication
Computer Engineering
Computer Science
Criminal Justice
Economics
Education
Electrical Engineering
Engineering
Environment Development
Environmental Studies and Sustainability
Film Studies
Finance
Food Science
General Management
Geography
Geological Sciences
Health and Wellness
History
Hospitality and Tourism
Human Development and Family Studies
Interior Design
International Planning Studies
International Relations
Internships
Journalism
Logistics
Marketing
Mathematics
Mechanical Engineering
Microbiology
Microbiology & Molecular Genetics
Music
Music Composition
Nursing
Philosophy
Physics
Political Science
Psychology
Public Relations
Science
Social Work
Special Education
Special Needs/Learning Disabilities
Sports
Studio Art
Supply Chain Management
Telecommunication and Media
Theatre
English Programs
Business English
English for Specific Purposes Programs
English Language (ESL)
General English Programs
Summer Intensive English
TESOL and Teacher Training
TOEFL and Test Preparation
Summer
English Language (ESL)
Summer Intensive English