California State University, Chico ALCI
American Language and Culture Institute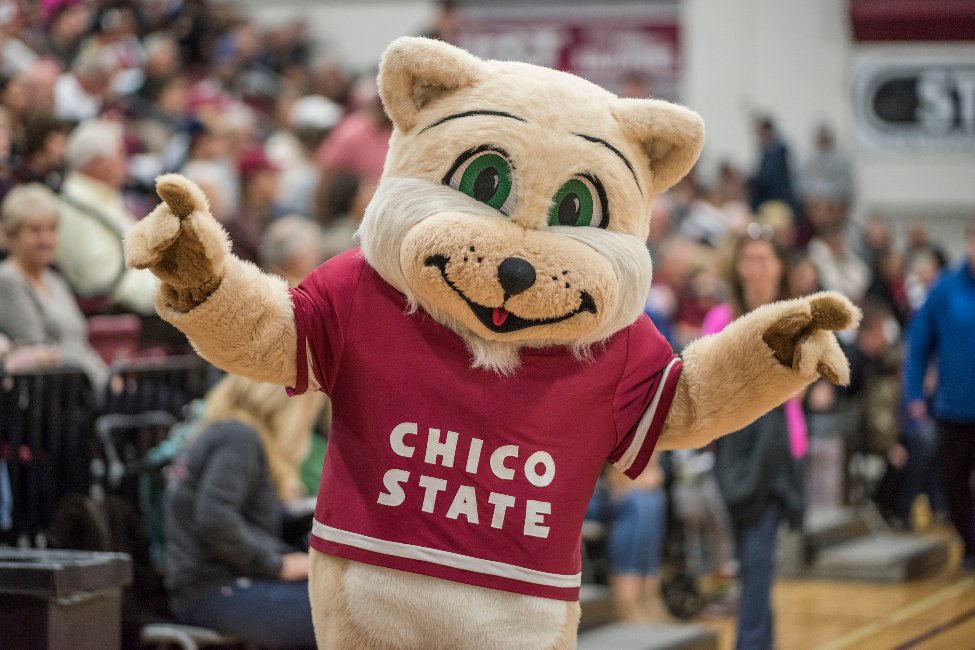 Fast Facts
School Size

Medium

Tuition

$1,000—$5,000 Session

Affiliation

Public

Type of School

University/Intensive English Program

Student Body Gender

Co-ed

Religious Affiliation

No Affiliation

Scholarships for International Students

No

Conditional Admission Available

Yes

Top Programs

Business, Education, General English Programs

Setting

Small/College town

Accreditation and Certification

EnglishUSA Member

Type of Housing

Residence Hall, Homestay, Apartment, Dormitory

Social Media
About California State University, Chico – Chico State
California State University, Chico, popularly known as "Chico State," established in 1887, is the second oldest university in the 23-campus California State University system. Student enrollment is just under 16,000, including hundreds of international students.
CSU, Chico offers an inviting and comfortable educational environment in a small, college-town setting. Visit the Chico State Web site, http://www.csuchico.edu, and discover why Chico State is internationally recognized for its excellent faculty, academic programs, and engaging campus community.
Undergraduate Degree Programs
CSU, Chico offers more than 100 undergraduate degree programs and options including business administration, computer science, the biological and physical sciences, the arts and humanities, agriculture, engineering, construction management, health and human services, nursing, education, teacher credential program, and international relations.
Graduate Degree Programs
CSU, Chico offers more than 25 graduate degree programs with many options and certificates available.
University Admission
For admissions requirements, applications, and questions visit the CSU, Chico admissions office website http://www.csuchico.edu/international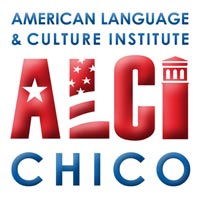 Intensive English Language Program at California State University, Chico
The American Language and Culture Institute – ALCI Chico
The American Language and Culture Institute http://rce.csuchico.edu/alci, located on the campus of California State University, Chico, offers five sessions of intensive English language instruction per year to international students of all proficiency levels, from beginning to advanced.
ALCI Chico facilitates a transition from an intensive English language program to an academic program at Chico State or other colleges and universities. The program provides general English language skills for students' personal and professional growth, as well as an introduction to American culture and the higher education system.
ALCI Chico also administers conditional admissions for undergraduates who have not yet met the University's English proficiency requirement. Students with qualifying English skills can seek access to University courses without formal admission through the Open University Program.
ALCI Chico Offers
High quality, intensive English language instruction
Affordable college town in beautiful northern California
Excellent faculty, small class sizes, and individual attention
Access to University courses and student services
Conditional admission to the University without TOEFL
Admissions counseling, TOEFL and math prep
Conversation partners and access to University student clubs
Great housing options; on campus, private apartments, and homestays
Fun social, travel, and recreational opportunities
Your Invitation to Chico
Thousands of students and their families have found ALCI Chico and the Chico campus to be an excellent place to learn English and prepare for their academic success.
Discover why ALCI Chico students say, "Chico's the best place to be!"
When you are planning your next trip to California, please be sure to contact us to schedule a visit and tour.
We welcome you!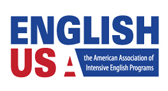 California State University, Chico ALCI
American Language and Culture Institute
California State University, Chico ALCI
American Language and Culture Institute
American Language and Culture Institute (ALCI Chico)
California State University, Chico Center for Regional and Continuing Education
400 West First Street
Chico CA 95929-0250
P: 530-898-6821
Office of International Education
California State University, Chico Student Services Center, Room 440
400 West First Street
Chico CA 95929-0680
P: 530-898-5415
Certificate/Short Term
Accounting
Anthropology
Chemistry
Communication
English Language (ESL)
Finance
Forensic Science
General English Programs
Geographic Information Science
Geography
Geological Sciences
Health and Wellness
History
Kinesiology
Music
Nursing
Political Science
Public Health
Teaching English Language
TOEFL and Test Preparation
Bachelor Degree
Accounting
Agriculture and Natural Resources
Animal Science
Anthropology
Art History
Arts and Design
Arts and Humanities
Biochemistry and Molecular Biology
Business
Business Information Systems
Chemistry
Child Development
Civil Engineering
Communication
Computer Engineering
Computer Science
Construction Management
Criminal Justice
Crop and Soil Sciences
Economics
Education
Electrical Engineering
Engineering
Engineering Mechanics
English Literature
Environment Development
Environmental Biology/Microbiology
Environmental Studies and Sustainability
Finance
Food Industry Management
Food Science
Foreign Language Teaching
Forensic Science
Forestry
General Management
Genetics
Geographic Information Science
Geography
Geological Sciences
Global Studies in the Arts and Humanities
Health and Wellness
History
Horticulture
Hospitality and Tourism
Human Biology
Human Development and Family Studies
Human Nutrition
Humanities-Prelaw
Interior Design
International Relations
Internships
Journalism
Kinesiology
Law
Liberal Arts
Linguistics
Literature in English
Marketing
Marketing and Communications
Marketing Research
Mathematics
Mechanical Engineering
Media and Information Studies
Microbiology
Microbiology & Molecular Genetics
Music
Music Composition
Natural Science
Nursing
Nutritional Sciences
Online Teaching and Learning
Philosophy
Physics
Physiology
Plant Biology
Political Science
Prenursing
Psychology
Public Relations
Science
Social Relations and Policy
Social Work
Sociology
Special Education
Special Needs/Learning Disabilities
Sports
Statistics
Studio Art
Teaching English Language
Technology/Computers
Telecommunication and Media
Theatre
Urban and Regional Planning
Women's and Gender Studies
World Politics (BA)
Youth Development
Zoology
Masters
Agriculture and Natural Resources
Anthropology
Art History
Arts and Design
Business
Communication
Computer Science
Education
Electrical Engineering
Environmental Biology/Microbiology
Environmental Studies and Sustainability
Geography
Geological Sciences
History
Kinesiology
Mathematics
MBA
Nursing
Nutritional Sciences
Political Science
Psychology
Social Work
Sociology
Teaching English Language
TESOL and Teacher Training
TOEFL and Test Preparation
English Programs
Business English
English for Specific Purposes Programs
English Language (ESL)
General English Programs
Summer Intensive English
TESOL and Teacher Training
TOEFL and Test Preparation