University of San Francisco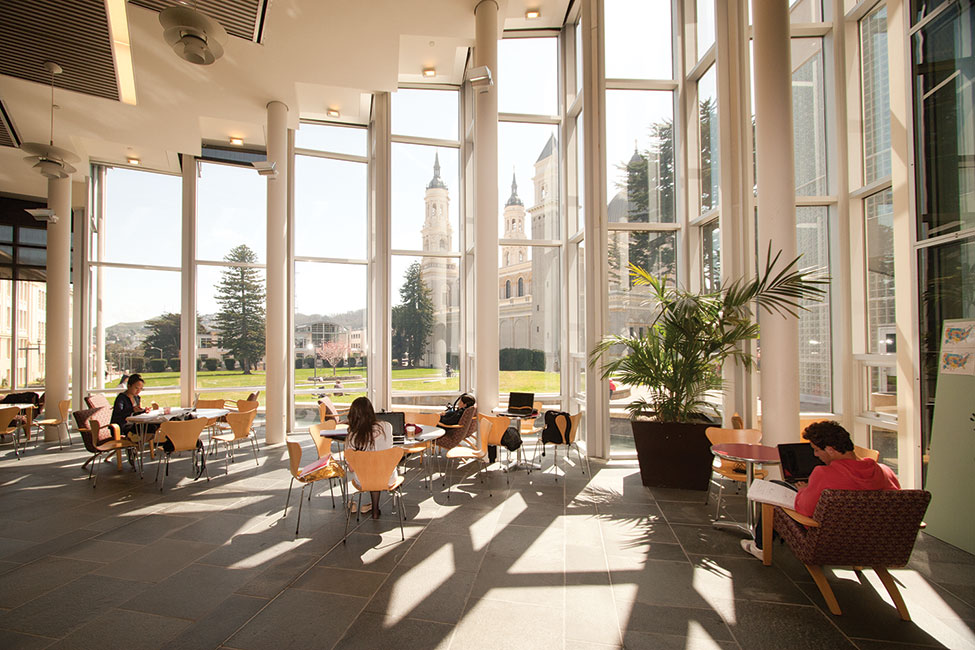 Fast Facts
School Size

Medium

Tuition

$1,000—$5,000 Session

Affiliation

Private

Type of School

Intensive English Program

Student Body Gender

Co-ed

Religious Affiliation

Jesuit

Scholarships for International Students

No

Conditional Admission Available

No

Top Programs

English Language (ESL), Intensive English, English for Professionals

Setting

City

Accreditation and Certification

EnglishUSA Member

Type of Housing

Residence Hall

Social Media
University of San Francisco
The University of San Francisco is a private, Catholic, Jesuit university founded in 1855. USF's programs reflect the hallmarks of a Catholic education: a commitment to academic excellence coupled with traditions of service and social justice. The University's 55-acre hilltop campus overlooks Golden Gate Park, the Pacific Ocean, and downtown San Francisco. USF is located in a safe, residential neighborhood with easy access to public transportation. The University of San Francisco offers over 45 undergraduate majors and numerous graduate degrees. With 8,000 students from over 88 countries, USF mirrors the cultural diversity of San Francisco and the Bay Area.
San Francisco Bay Area
San Francisco is a beautiful, cosmopolitan city. Among its attractions are Golden Gate Bridge, Golden Gate Park, cable cars, Fisherman's Wharf, museums, historical sites, restaurants featuring food from around the world, and world-class opera, ballet, theatre, and music of all types.
Academic English for Multilingual (AEM) Students Program
The University of San Francisco has a long commitment to educating international students. Since 1974, USF has offered courses in English for non-native speakers of English  who have been admitted to the University of San Francsico. All courses in the AEM Program are credit-bearing and count towards the graduation total. 
FALL AND SPRING SEMESTERS:
AEM 110, AEM 120, AEM 124  These are courses focused on  academic reading and writing at the  intermediate to low-advanced level of proficiency.
AEM 111 and AEM 121 These are courses focused on academic speaking and listening at the intermediate to  high intermediate level of proficiency.
AEM 102 This course is focused on developing fluency (speed, comfort, intelligibility) in all four languag skills.
SUMMER SEMESTER:
AEM 121 and AEM 124 as needed.
Housing Options
On-campus housing in residence halls with a meal plan is available.
Residence clubs and other private off-campus arrangements.
Facilities and Activities
Modern classrooms in buildings with other USF classes.
Library and computer laboratories. Each student is given an e-mail account.
Koret Health and Recreation Center. This modern on-campus facility's features include Olympic size swimming pool, weight room, exercise machines, basketball courts.
International student advisors, orientations, and workshops.
On-campus events, lectures, and sponsored field trips.
Faculty
AEM courses are taught by faculty in the Department of Rhetoric and Language. These fauclty are creative, dedicated professionals, who all hold advanced degrees (masters or doctorates) in TESL, linguistics, or related fields. They have extensive teaching experience in the United States and abroad. Most have taught many years at USF.
Accreditation
The University of San Francisco is accredited by the Commission on Colleges of the Western Association of Schools and Colleges.
Change The World From Here.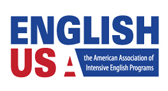 University of San Francisco

Certificate/Short Term
Business English
English Language (ESL)
Summer Camps/Programs
Summer Intensive English
Summer
Composition
English Language (ESL)
English Programs
English for Academic Purposes
English Language (ESL)