California El Camino Language Academy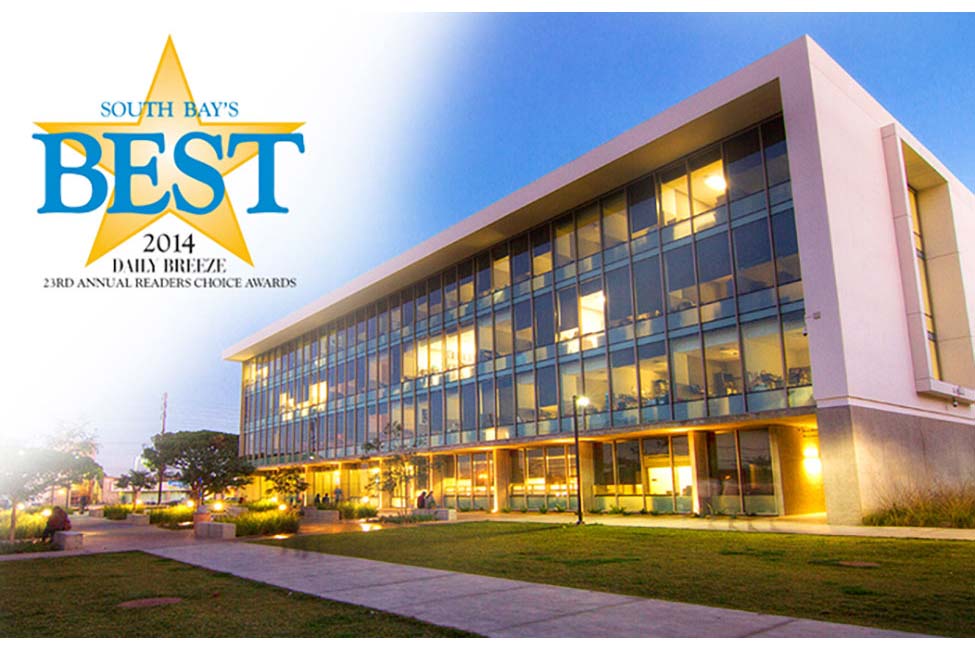 Fast Facts
School Size

Large

Tuition

$1,000—$5,000 Session

Affiliation

Public

Type of School

Intensive English Program

Student Body Gender

Co-ed

Religious Affiliation

No Affiliation

Scholarships for International Students

No

Conditional Admission Available

No

Top Programs

Business, Computer Science, Liberal Arts

Setting

Suburban

Accreditation and Certification

AACC Schools

Type of Housing

Homestay, Apartment

Social Media
Welcome to Our Campus!
El Camino Language Academy (ECLA) is located on the campus of El Camino College - one of the most prestigious two-year community colleges in the United States. The Language Academy is an academic based program that will provide you with the skills to continue your American education. We welcome you to southern California in an area that is culturally diverse, close to beautiful beaches, and near world-class ski resorts. Join us and begin your exciting path to learning a new language and experiencing the lifestyle of southern California - we are waiting for you!
California El Camino Language Academy (ECLA)
The Language Academy (ECLA) program does not require a TOEFL score. Our mission is to prepare the international student to take and pass TOEFL, to reach an academic level in English and to transfer to El Camino College or any other university in the United States. A student may apply for one of the three offered semesters; fall semester, spring semester or summer session. This program consists of 20 hours a week of class time with all the resources of being on a community college. Classes include: Conversation, Reading, Grammar, Writing, American Culture and TOEFL Preparation. Our program also consists of various campus events, social outings, lunch parties and field trips.
Achieve Your Goals! Academic Counseling
All international students will meet with an academic counselor before they start their program and then meet with a counselor at least once a semester. El Camino's excellent counseling staff can help students select a major, offer career counseling, transfer options and graduation requirements.
Benefits! Student Services
El Camino's student services are complete and extensive: Visa advisement, college/university transfer fairs, orientation to the campus and community, academic assistance, personal counseling and support programs, career planning, free tutoring services, and health services.
Participate! Campus Services
Transfer Center for university visits and transfer information
Honors Program
Health Center
Counseling, Career and Testing Centers
State-of-the-Art Library services and technology center
Athletic Programs — participate or be a fan
South Bay Center for the Arts — world class entertainment for everyone!
International Student Program (ISP)
If you have a TOEFL score (450/PBT, 133/CBT or 45/iBT) you can apply directly to the ISP program. Please contact the ISP office at: isp@elcamino.edu or at the website web site: http://www.elcamino.edu/academics/is/ip.asp
El Camino College's Associate in Arts and Sciences Programs
All successful graduates of ECLA have conditional acceptance to El Camino College. After you complete the Language Academy you can transfer to El Camino College and begin the next exciting part of achieving your goals. El Camino offers over 80 comprehensive programs in Liberal Arts and Sciences — check it out at: www.elcamino.edu
El Camino College's Mission Statement
The mission of El Camino College is to meet the educational needs of our diverse community and ensure student success by offering quality comprehensive educational opportunities.
Application Process
Please click on the Apply Now link and follow instructions to send your completed application.
A complete application includes 6 documents:
Completed Application (2 pages) – available at the link below or at www.elcamino.edu/commadv/langacad/
Payment of $75 application fee
Confidential Financial Statement (or bank letter)
Copy of High School Graduation Certificate
One Passport Size Photo
Copy of Inside of Passport (photo page)
For more information:
California El Camino Language Academy

Bachelor Degree
Accounting
Anthropology
Apparel and Textile Design
Applied Engineering Sciences
Applied Mathematics
Art History
Arts and Design
Arts and Humanities
Biochemistry and Molecular Biology
Business
Business Analytics
Business Information Systems
Chemistry
Child Development
Communication
Computer Engineering
Computer Science
Criminal Justice
Economics
Engineering
English Literature
Film Studies
Geography
Health and Wellness
History
Journalism
Law
Liberal Arts
Literature in English
Marketing
Mathematics
Mechanical Engineering
Music
Natural Science
Nursing
Political Science
Prenursing
Psychology
Science
Sociology
Sports
Theatre
2yr/Community College
Accounting
Anthropology
Apparel and Textile Design
Applied Engineering Sciences
Applied Mathematics
Art History
Arts and Design
Arts and Humanities
Arts/Music Camps & Programs
Biochemistry and Molecular Biology
Business
Business Analytics
Business English
Business Information Systems
Chemistry
Child Development
Communication
Computer Engineering
Computer Science
Criminal Justice
Economics
Engineering
English Language (ESL)
English Literature
Film Studies
Geography
Health and Wellness
History
Journalism
Law
Liberal Arts
Literature in English
Marketing
Mathematics
Mechanical Engineering
Music
Natural Science
Nursing
Political Science
Prenursing
Psychology
Science
Sociology
Sports
Summer Intensive English
Theatre
Summer
Art History
Arts and Design
Arts and Humanities
Business
Business Analytics
Business English
Business Information Systems
Computer Engineering
Engineering
English for Specific Purposes Programs
English Language (ESL)
High School Completion
IELTS in the USA
Summer Intensive English
Technology/Computers
TOEFL and Test Preparation
University Transfer
Certificate/Short Term
Arts and Design
Business
Business Analytics
Business English
Business Information Systems
Business Research
Economics
Engineering
English Language (ESL)
Film Studies
General English Programs
Summer Intensive English
Summer Pre-University
TOEFL and Test Preparation
University Transfer
English Programs
Business English
English Language (ESL)
Intensive English
Summer Intensive English
TOEFL and Test Preparation