University of Mississippi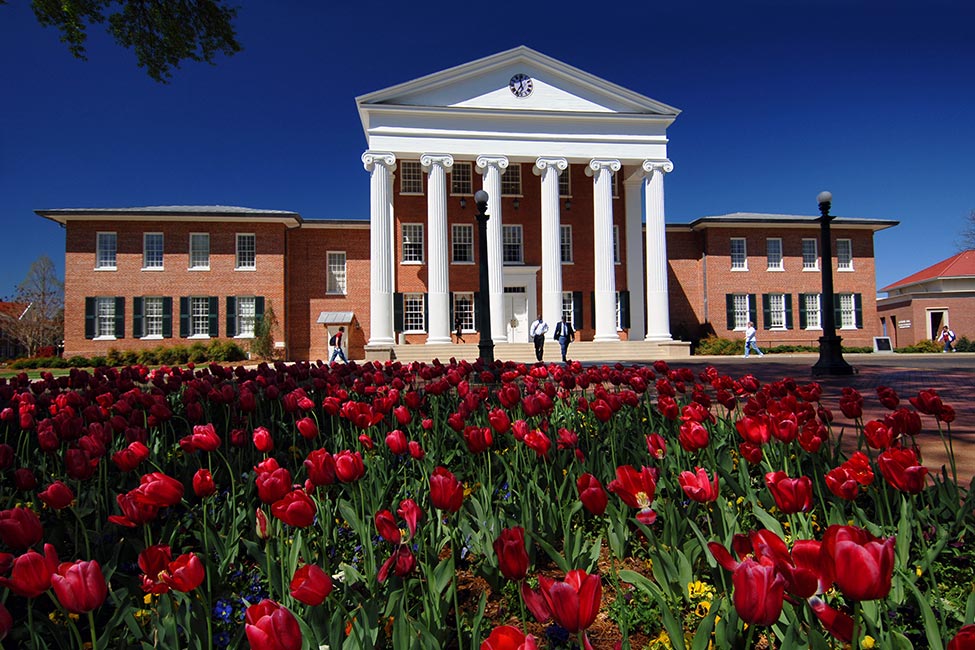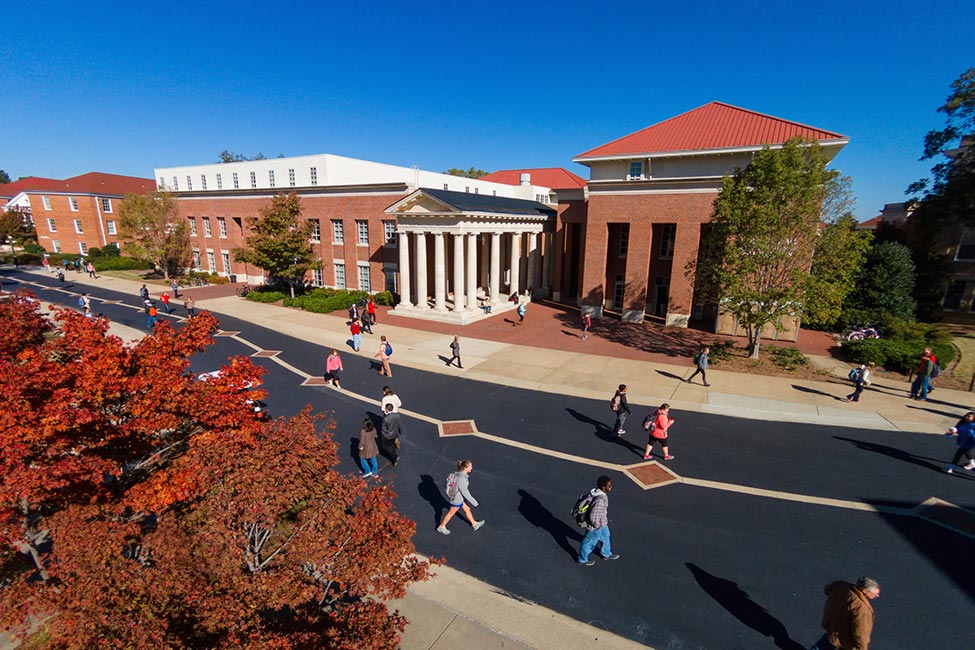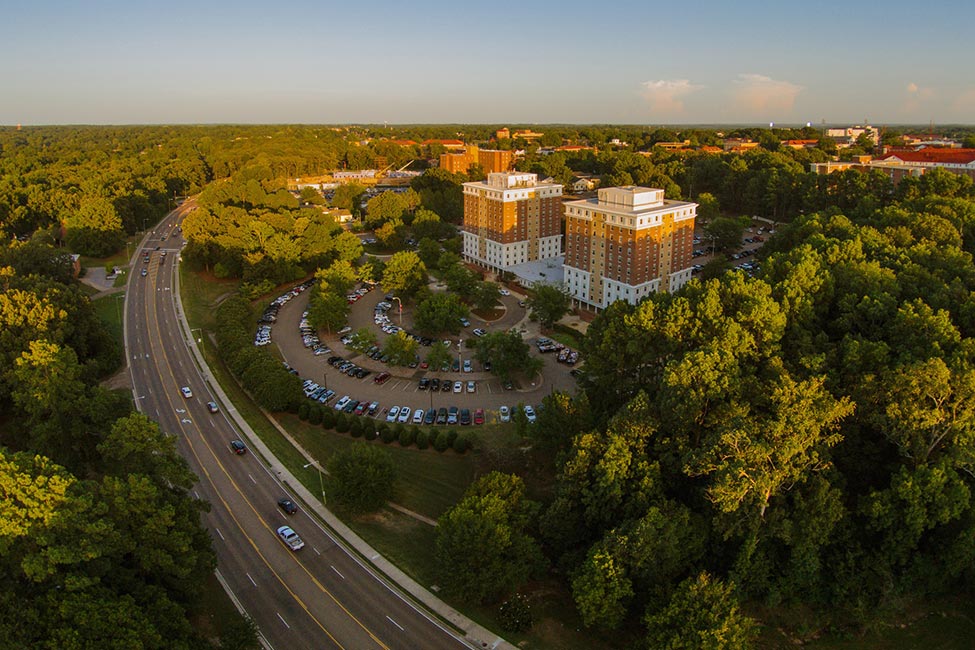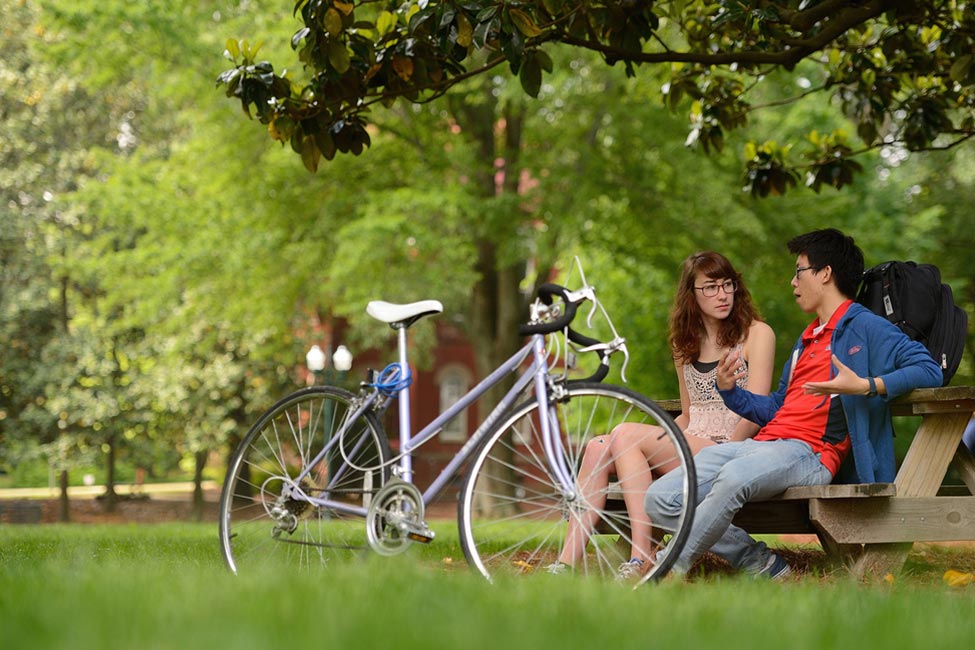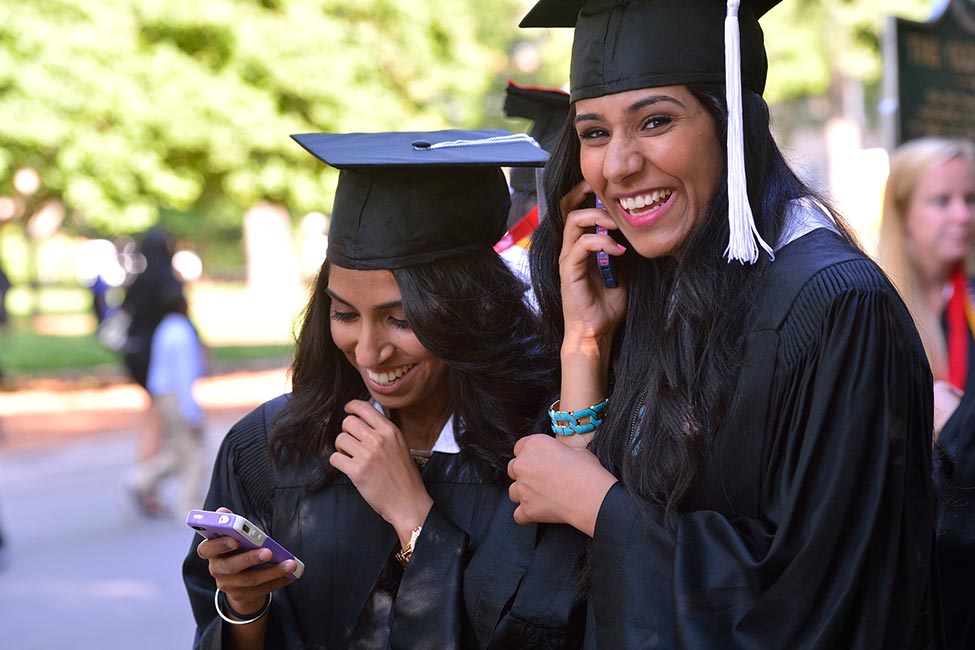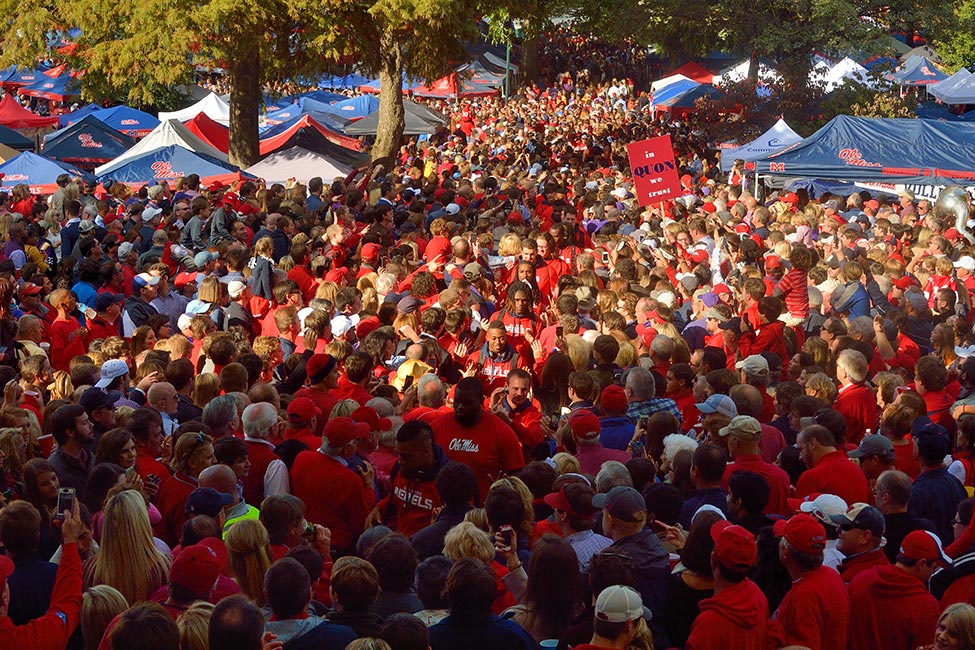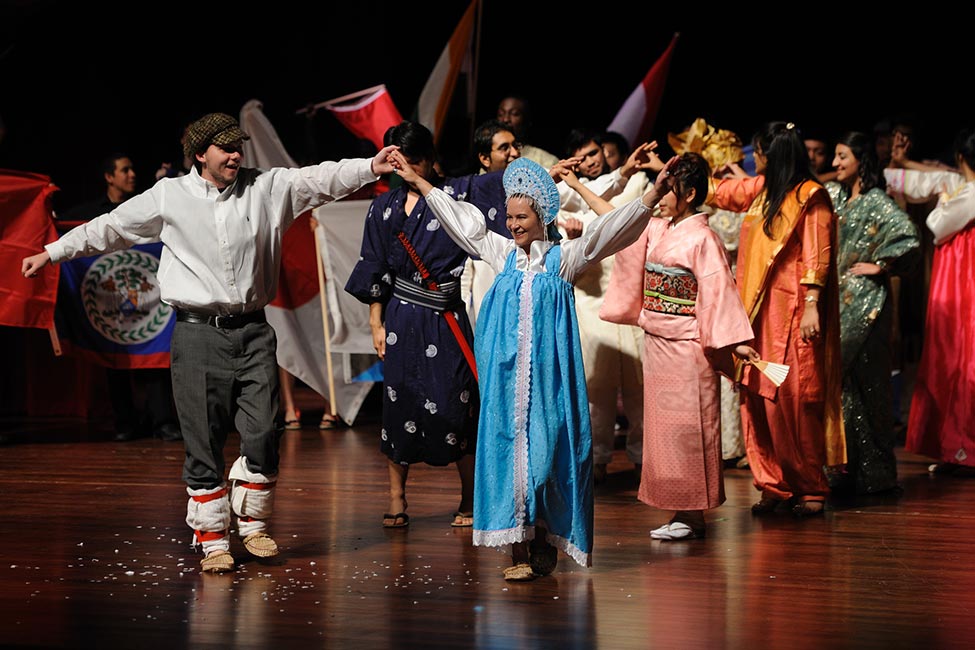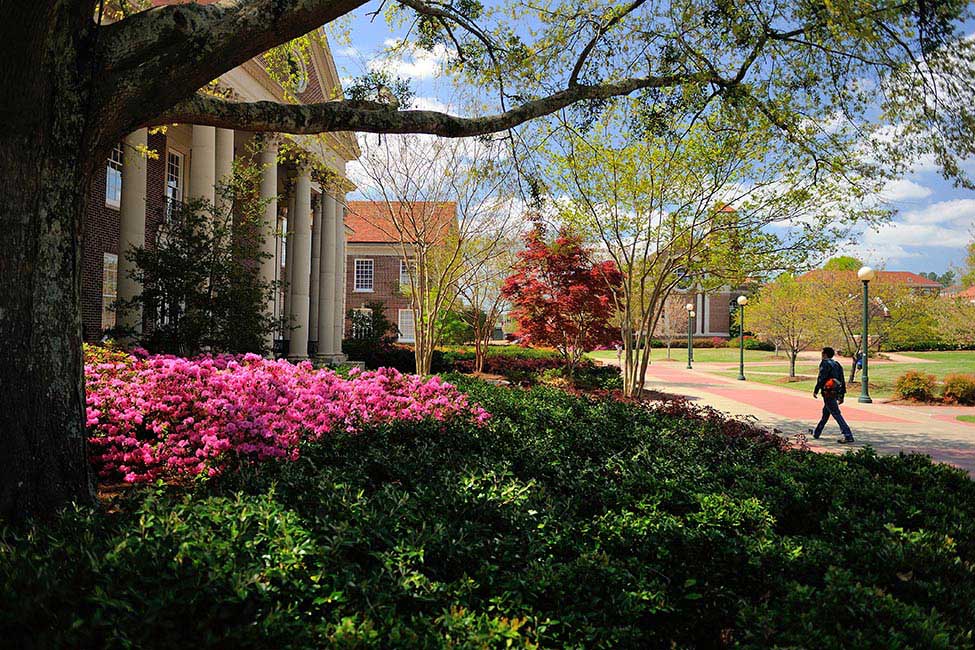 Fast Facts
School Size

Large

Tuition

$5,000—$10,000 Semester

Affiliation

Public

Type of School

University/Intensive English Program

Student Body Gender

Co-ed

Religious Affiliation

No Affiliation

Scholarships for International Students

Yes

Conditional Admission Available

Yes

Top Programs

Accounting, Journalism, Pharmacology and Toxicology

Setting

Small/College town

Accreditation and Certification

EnglishUSA Member, UCIEP Member, SACS

Type of Housing

Residence Hall, Apartment, Dormitory

Test Scores

TOEFL: No requirements, IELTS: No requirements

Social Media
The Intensive English Program (IEP) at the University of Mississippi, more commonly known as Ole Miss, is located in beautiful Oxford, Mississippi. The IEP offers English language instruction to, and promotes global citizenship among, individuals from the University of Mississippi and surrounding community. Under the academic oversight of the Department of Modern Languages, the IEP offers credit and non-credit academic programs, community service initiatives, and cultural activities. Committed to providing innovative and state-of-the-art curricula, classroom materials, and teaching methods, the IEP supports the University of Mississippi's overall mission and its goal of developing a sense of global responsibility.
The IEP offers five levels of instruction from Beginning to Advanced Plus. Each level of instruction is designed to be completed in one semester (16-weeks) and consists of courses in four core skill areas, as well as content-based courses that have been designed to meet student needs. Classes meet 3 or 4 days a week for a total of 18-20 hours of intensive instruction each week. Student at the Beginning, Intermediate, and Advanced levels are required to take courses in speaking and listening, reading, writing, and grammar, as well as two to three content courses, which could include courses in American culture, conversation, and pronunciation. Students at the Advanced Plus level take courses designed to introduce them to academic work in American universities, including, but not limited to, English for academic purposes, English in the sciences, business English, literature written in English, and southern studies.
Location
Oxford is a small, cultured, southern community (population 21,000)
Within driving distance of Memphis, New Orleans, Nashville, Atlanta
Oxford, Mississippi has been rated as one of "America's Coolest College Towns," according to Travel and Leisure magazine
Home of Nobel and Pulitzer Prize winning author, William Faulkner
IEP Highlights
Small classes
All courses are credit-bearing
Qualified, caring faculty hold graduate degrees in TESOL
Students who successfully complete our Advanced Plus level are eligible for admission into the University without a TOEFL or IELTS score
Member of UCIEP (University and College Intensive English Programs) and EnglishUSA (American Association of Intensive English Programs)
Public, co-educational
Access to university facilities and events
On-campus and off-campus housing available
University of Mississippi Facts
Founded in 1848
15 academic divisions and 21,500+ students in over 200 undergraduate and graduate programs
Ole Miss has been ranked as one of the top 10 Safest Campuses in the Nation (TheDailyBeast.com) and the Most Beautiful Campus (Newsweek)
Ole Miss is the flagship university of the state of Mississippi and is ranked as one of 128 research extensive universities in the US by the Carnegie Foundation
Notable alumni: John Grisham (author), Gerald McRainey (actor), Archie Manning (athlete), Eli Manning (athlete), Michael Oher (athlete)
Ole Miss Athletics and Hollywood
Ole Miss is known for their excellent athletics, especially American football
"It's Time," a film about former American football defensive back Chucky Mullins will be released in 2018
"The Blind Side," a 2009 biographical dramatic film starring Sandra Bullock and Tim McGraw, tells the story of Michael Oher and his adoption by Sean and Leigh Anne Touhy; Oher is now a National Football League (NFL) offensive lineman
Other sports are just as successful at Ole Miss, with 6 athletes qualifying for the 2016 Summer Olympics: Sam Kendricks won a bronze medal in men's pole vault, Brittney Reese won a silver medal in women's long jump, and Raven Saunders placed 5th in women's shot put; also competing were Gwen Berry in women's hammer throw, Antwon Hicks in men's 110-meter hurdles, and Ricky Robertson in men's high jump
Cost per Semester
Total Estimated Cost (USD)

$10,891

Application Fee (due with application)

$125

Tuition

$4,750

International Study Fee

$100

Housing (optional)

$3,040

Housing Application Fee (optional)

$75

Meal Plan (optional)

$1,425

Mandatory Health Insurance

$1,150

Mandatory Tuberculosis Screening

$171

Mandatory Materials Fee (covering all books)

included in tuition

University Capital Improvement Fee

$55

Fees listed are estimates and are subject to change
Short-Term Programs Available
Can be designed for groups of 8 or more participants
Flexible start and end dates

2-8 weeks
4-6 hours of intensive instruction daily
specialized, flexible curricula
flexible content
abundance of trips and activities
Application Materials and Requirements
Must have completed secondary school
IEP application, found online or download from our website
Financial certification form (download from our website)
Declaration of family traveling with student
US $125 application fee, non-refundable
copy of passport information page, if possible
Scholarships:
Refer-A-Friend  ($500)
Materials Scholarship ($300, covering books)
Brenda Hales Honorary Tuition Reduction Scholarship (20% off tuition)
Jonatas Lima Memorial Scholarship (full tuition and fees waived)
Admission to the IEP does not guarantee admission to the University of Mississippi.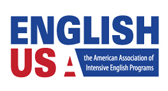 For more information:
University of Mississippi

University of Mississippi

Intensive English Program
620 All American Dr
PO Box 1848
University MS 38677-1848
P: 001-662-915-1560
Bachelor Degree
Accounting
Aeronautical Science
Anthropology
Art History
Arts and Design
Arts and Humanities
Biochemistry and Molecular Biology
Biomedical Laboratory Science
Biosystems Engineering
Business
Business Administration
Chemical Engineering
Chemistry
Civil Engineering
Communication
Composition
Computer Engineering
Computer Science
Criminal Justice
Economics
Education
Electrical Engineering
English Literature
Environment Development
Environmental Studies and Sustainability
Finance
Forensic Science
Geological Sciences
Health and Wellness
History
Human Resource Management
Humanities-Prelaw
Information Technology
International Relations
Journalism
Liberal Arts
Marketing
Marketing and Communications
Mechanical Engineering
Music
Nursing
Nutritional Sciences
Occupational Therapy
Pharmacology and Toxicology
Philosophy
Physics
Political Science
Premedical
Psychology
Public Policy
Public Relations
Science
Social Work
Sociology
Special Education
Special Needs/Learning Disabilities
Sports
Studio Art
Theatre
Women's and Gender Studies
Masters
Accounting
Animal Science
Anthropology
Applied Engineering Sciences
Arts and Humanities
Astrophysics and Astronomy
Biochemistry and Molecular Biology
Business
Cell and Molecular Biology
Chemical Engineering
Chemistry
Civil Engineering
Computer Science
Criminal Justice
Earth Science
Economics
Education
Electrical Engineering
Engineering
English Literature
Environmental Biology/Microbiology
Environmental Studies and Sustainability
Foreign Language Teaching
Geological Sciences
Health and Wellness
History
Hospitality and Tourism
Hospitality Business Management
Journalism
Linguistics
Literature in English
Marketing and Communications
Mathematics
MBA
Mechanical Engineering
Music
Nutritional Sciences
Pharmacology and Toxicology
Philosophy
Physics
Political Science
Psychology
Science
Social Work
Special Education
Special Needs/Learning Disabilities
Sports
Studio Art
Teaching English Language
Telecommunication and Media
TESOL and Teacher Training
English Programs
Bridge Programs
Business English
English for Academic Purposes
English for Professionals
English for Specific Purposes Programs
English Language (ESL)
General English Programs
Intensive English
Summer Intensive English
TESOL and Teacher Training
Certificate/Short Term
Education
Teaching English Language
TESOL and Teacher Training
Women's and Gender Studies