University of Florida ELI
English Language Institute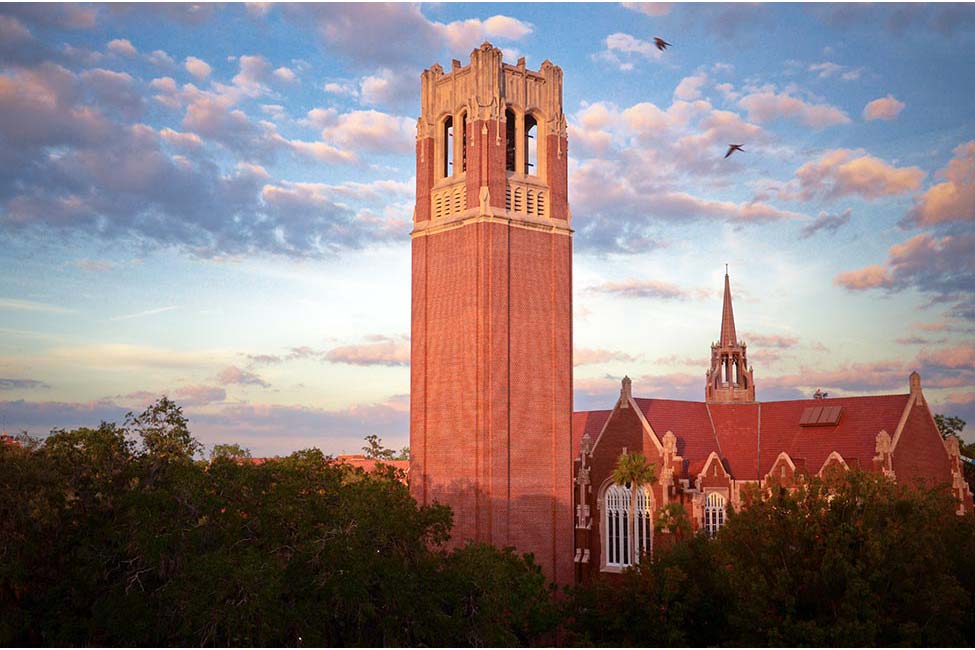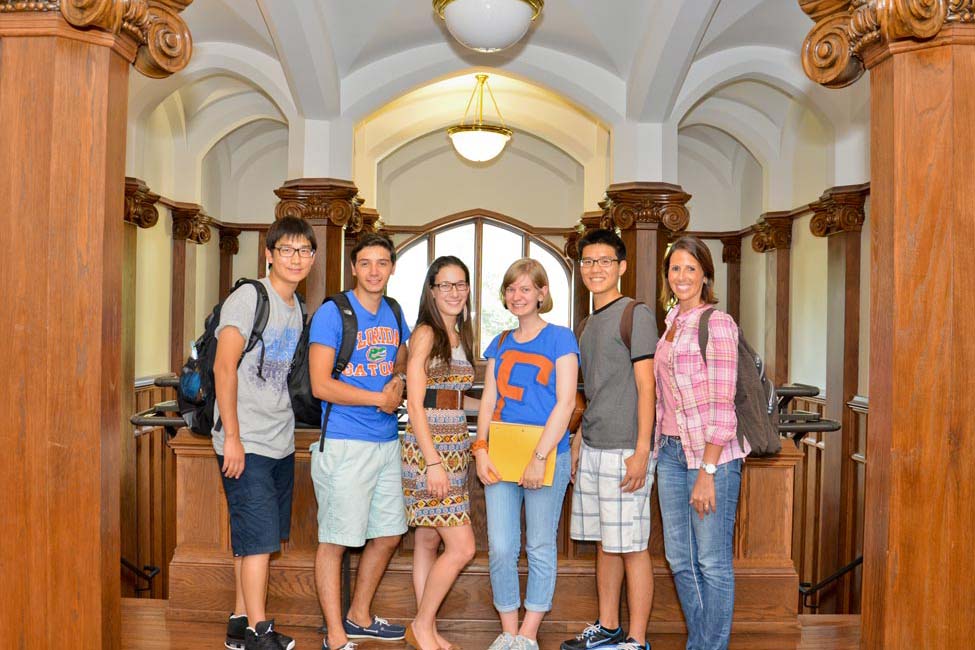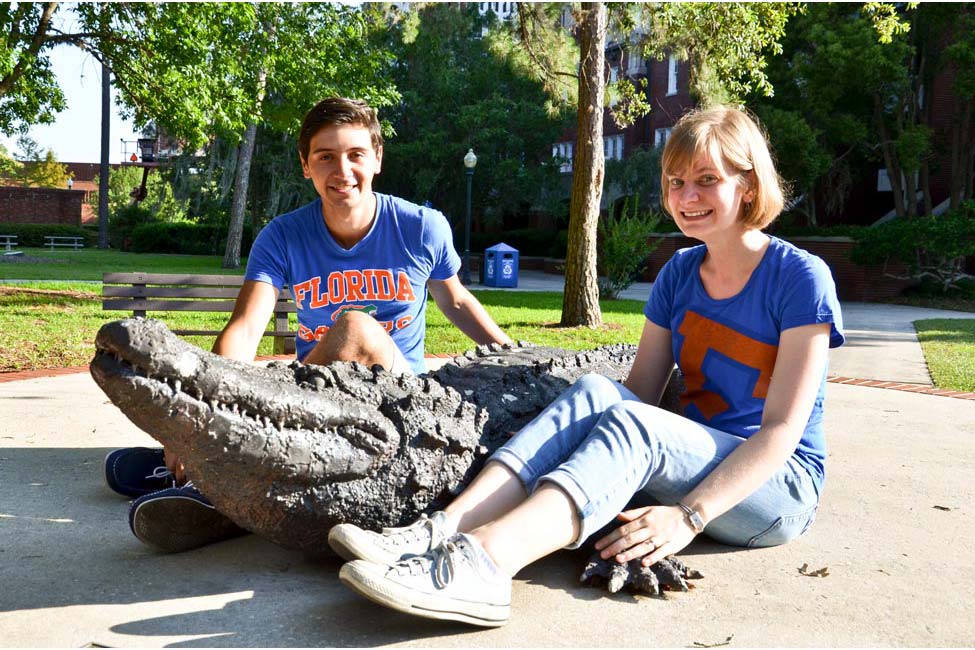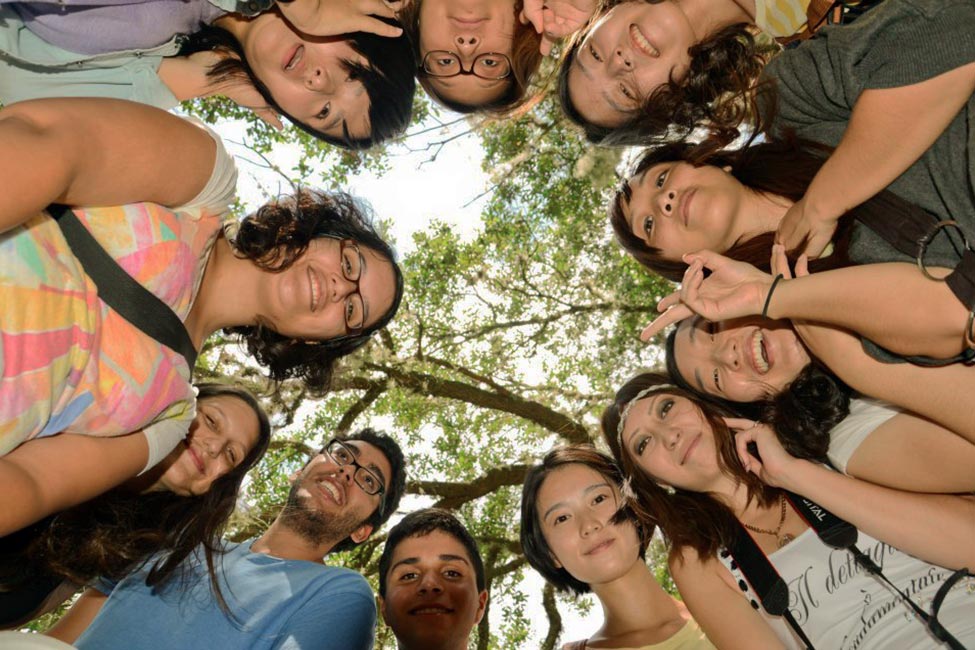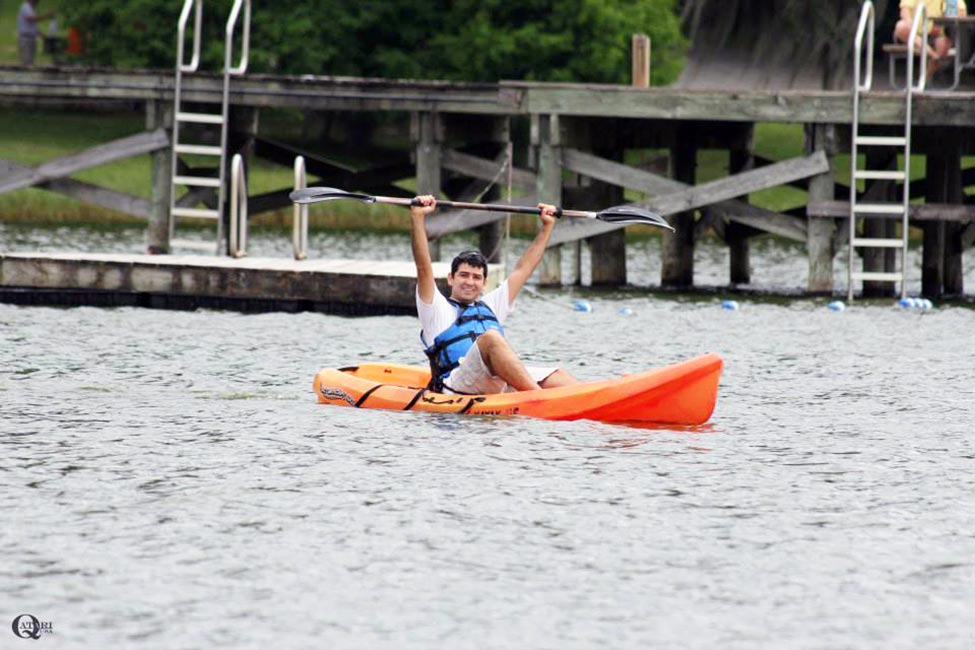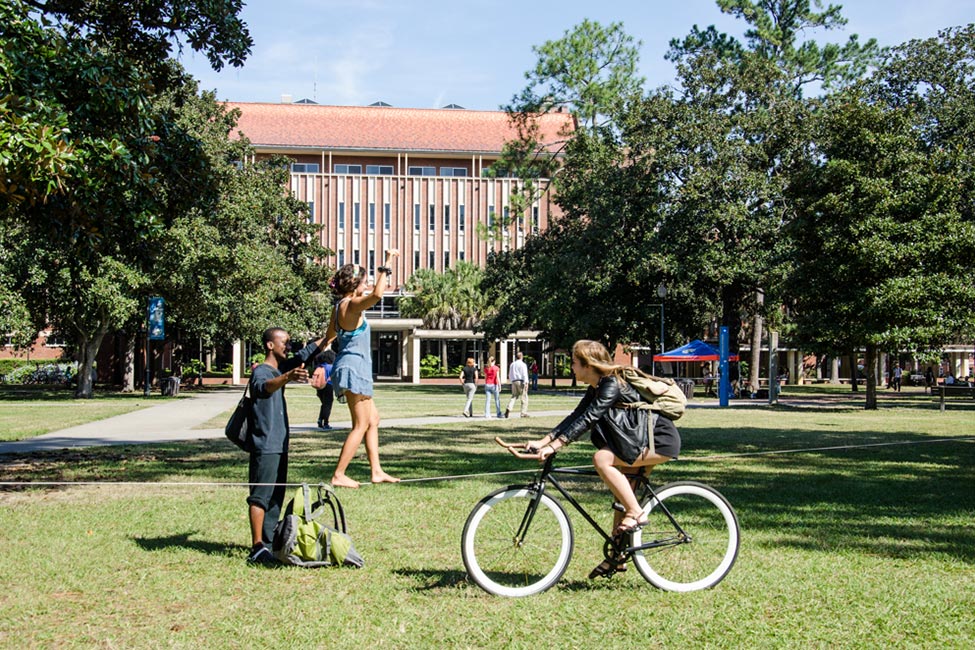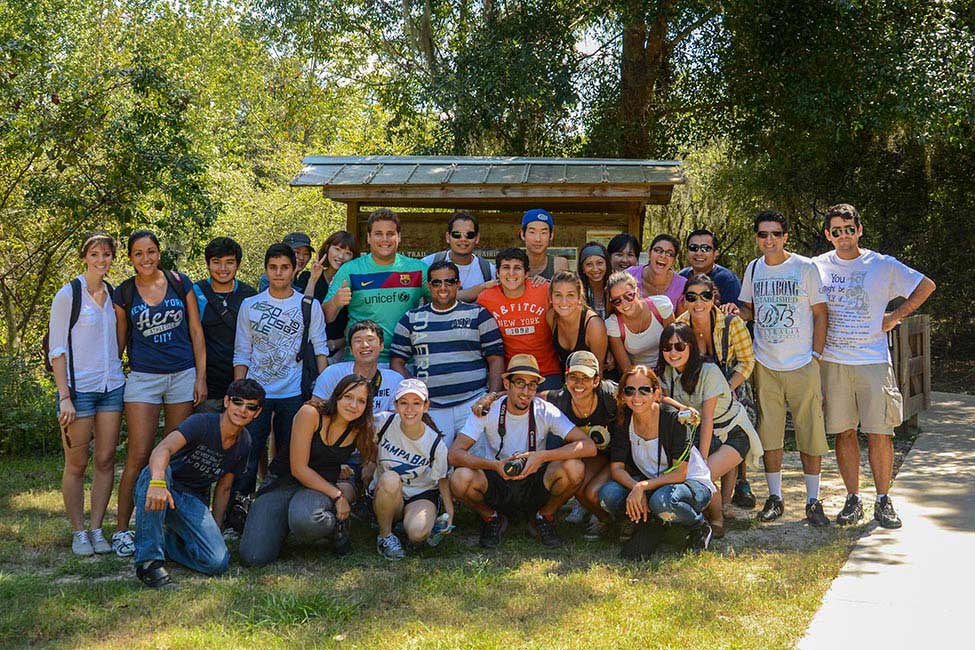 Fast Facts
School Size

Large

Tuition

$1,000—$5,000 Semester

Affiliation

Public

Type of School

University/Intensive English Program

Student Body Gender

Co-ed

Religious Affiliation

No Affiliation

Scholarships for International Students

No

Conditional Admission Available

No

Setting

Small/College town

Type of Housing

Apartment

Social Media
Un programme d'anglais équilibré pour répondre à vos besoins
L'ELI est un site où l'étude de l'anglais universitaire se compose d'activités de la vie réelle après chaque cours, tous les jours et chaque week-end. L'English Language Institute vous offre la possibilité de vous immerger dans la langue anglaise, de la vivre, de l'aimer, de la maîtriser et d'en faire un outil précis pour vos rencontres professionnelles internationales ainsi que pour vos rencontres privées. Et en Floride, vous trouverez un climat ensoleillé et quelques-unes des attractions touristiques les plus célèbres et les plus passionnantes au monde !
Enseignement
Par petits groupes (15 étudiants au maximum)
Un programme à temps plein de 23 heures de contact par semaine avec des cours de lecture et écriture, de compréhension et expression orale, et de grammaire
Une répartition individualisée en fonction du niveau et des aptitudes
Des assistants en langue pour chaque niveau
Des cours facultatifs en prononciation et en préparation du TOEFL ou de l'IELTS disponibles sous réserve d'admission
Programme d'immersion culturelle
Opportunités de pratiquer l'anglais oral et d'apprendre à connaître la culture américaine
Activités sociales, culturelles et sportives
Programme de partenariat en langue anglaise
Voyages organisés chaque week-end
Généralités
Frais d'inscription raisonnables
Accès aux installations académiques et de soins de santé de l'université
Une ambiance agréable pour l'étude et les loisirs
Des logements de qualité bien situés
Conseils en matière de vie académique et estudiantine
Accès aisé aux principales attractions de Floride (Disney World, Busch Gardens, St. Augustine, plages, etc.)
Programmes spéciaux sur demande
Conditions d'admission
Être âgé d'au moins 17 ans
Certificat d'études secondaires
Certificat de responsabilité financière obligatoire pour un I-20
Il est vivement conseillé aux candidats d'avoir étudié les bases de la grammaire et de maîtriser le vocabulaire général.
Programmes spéciaux
Nous proposons également des programmes spécialement conçu pour les groupes. Si vous souhaitez que nous organisions un programme spécial d'anglais pour votre organisme ou votre société, contactez-nous pour en élaborer le contenu, les dates et le prix.
University of Florida
L'University of Florida se trouve à Gainesville, en Floride. L'University of Florida est l'une des universités américaines les plus renommées, elle fait partie de la prestigieuse American Association of Universities. L'UF attire des étudiants en provenance de 50 états et de 100 pays différents. Il s'agit d'une université complète qui propose des diplômes dans la plupart des disciplines connues. Elle mène des programmes de formation et de recherche internationalement reconnus dans de nombreux domaines, dont l'agriculture, l'ingénierie, le commerce, le droit et la médecine. L'UF dispose également du plus grand centre de calcul de tout le Sud des Etats-Unis.
D'une superficie de plus de 971 hectares, le campus de l'University of Florida possède de nombreuses installations, dont plusieurs restaurants et caféterias, des piscines olympiques, des salles de gymnastique, des galeries d'art, des auditoires et des bibliothèques. Elle dispose également d'installations suceptibles d'offrir des services juridiques, psychiatriques, des conseils en matière de carrière professionnelle et des soins de santé aux étudiants. Le site Web de l'ELI propose un lien vers le site Web de l'UF.
Gainesville
Située dans le Comté d'Alachua, Gainesville, avec sa grande banlieue, constitue une agréable communauté de quelques 200.000 habitants. Pour un complément d'information sur Gainesville, consultez notre site Web.
Apprenez à nous connaître. Vous ne le regretterez pas.
Depuis 1955, l'ELI a enseigné l'anglais à plus de dix mille étudiants du monde entier. Chaque semestre, nous accueillons des étudiants en provenance d'environ 25 pays désireux de se préparer à des carrières passionnantes pour lesquelles une parfaite maîtrise de l'anglais est indispensable. Si vous souhaitez améliorer votre maîtrise de l'anglais dans un environnement stimulant et éducatif, renseignez-vous sur notre programme en visitant notre page d'accueil complète et informative.
For more information:
University of Florida ELI
English Language Institute
Masters
Accounting
Advertising
Aeronautical Engineering
Agriculture and Natural Resources
Animal Science
Anthropology
Applied Engineering Sciences
Applied Mathematics
Applied Statistics
Architecture
Art History
Arts and Design
Arts and Humanities
Astrophysics
Astrophysics and Astronomy
Biochemistry and Molecular Biology
Biomedical Laboratory Science
Biosystems Engineering
Business
Business Analytics
Business English
Business Information Systems
Business Research
Cell and Molecular Biology
Chemical Engineering
Chemical Physics
Chemistry
Child Development
Civil Engineering
Clinical Laboratory Sciences
Computer Science
Conservation Law
Construction Management
Crop and Soil Sciences
Economics
Education
Electrical Engineering
Engineering
Entomology
Environment Development
Environmental Biology/Microbiology
Environmental Studies and Sustainability
Executive and Professional
Film Studies
Finance
Food Science
Forestry
General Management
Genetics
Geography
Graphics/Multimedia & Web Design
History
Horticulture
Human Biology
Human Development and Family Studies
Human Nutrition
Humanities-Prelaw
Journalism
Law
Liberal Arts
Linguistics
Marine Sciences
Marketing
Marketing and Communications
Mathematics
MBA
Mechanical Engineering
Medical/Dental
Microbiology & Molecular Genetics
Music
Nursing
Physics
Predental
Psychology
Science
Serious Game Design & Research
Small Animal Clinical Sciences
Social Work
Sociology
Special Education
Special Needs/Learning Disabilities
Sports
Statistics
Studio Art
Telecommunication and Media
Urban and Regional Planning
Women's and Gender Studies
Zoology
English Programs
Business English
English for Specific Purposes Programs
English Language (ESL)
Summer Intensive English
TOEFL and Test Preparation