University of Florida ELI
English Language Institute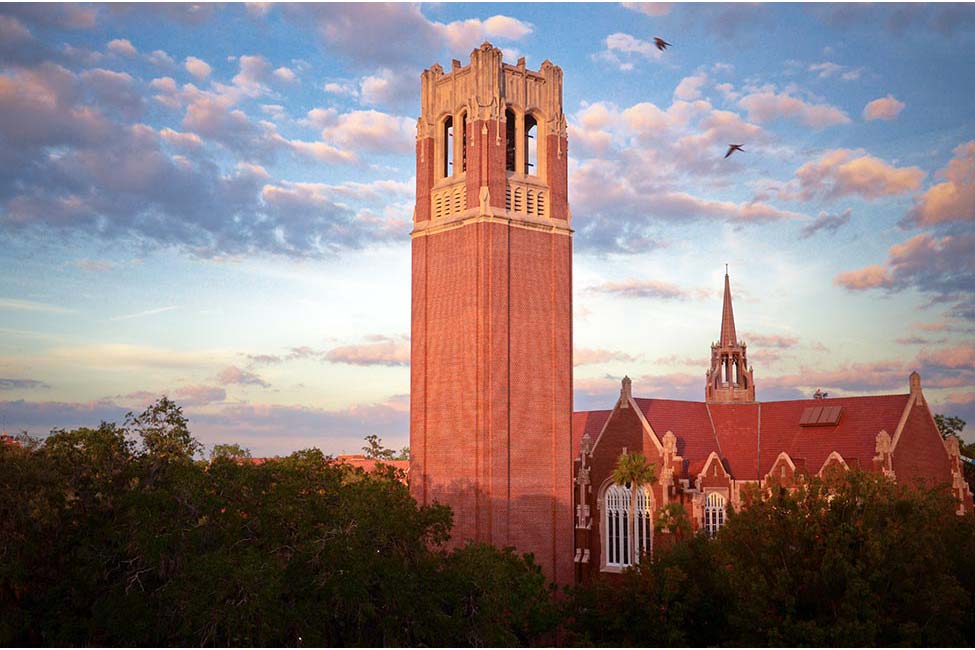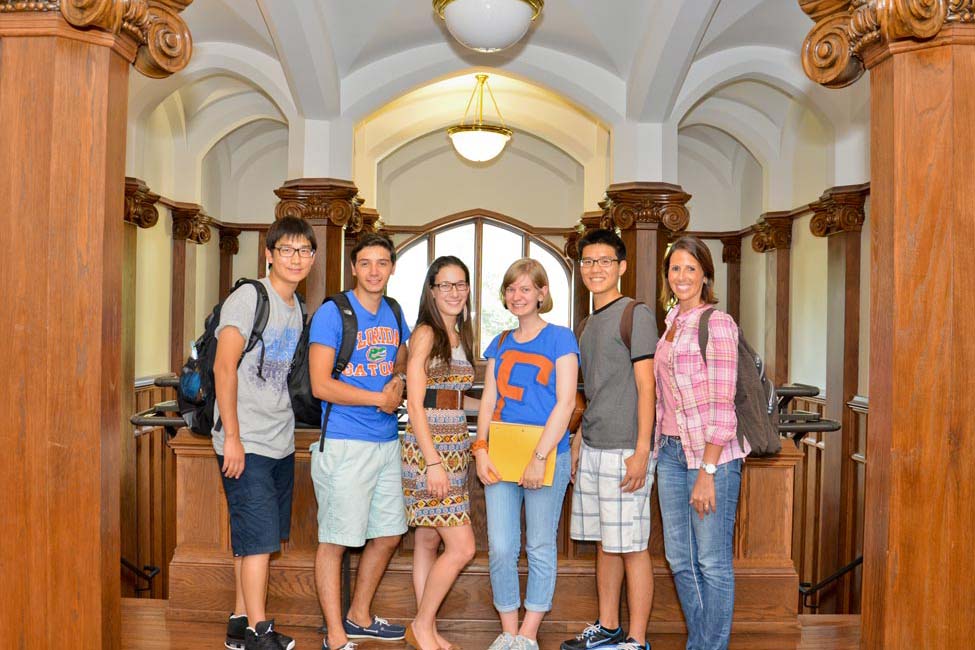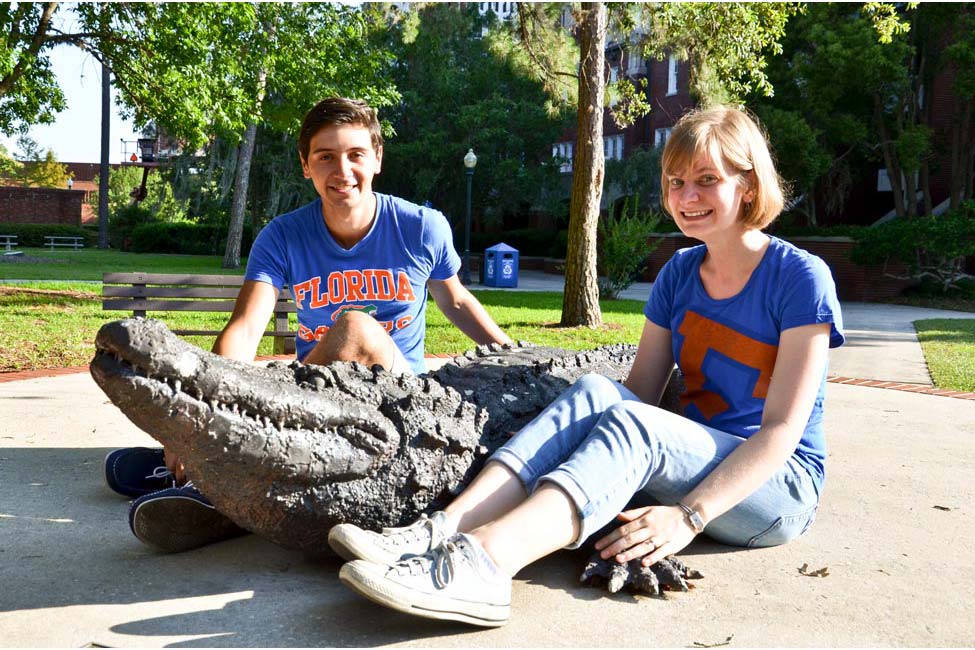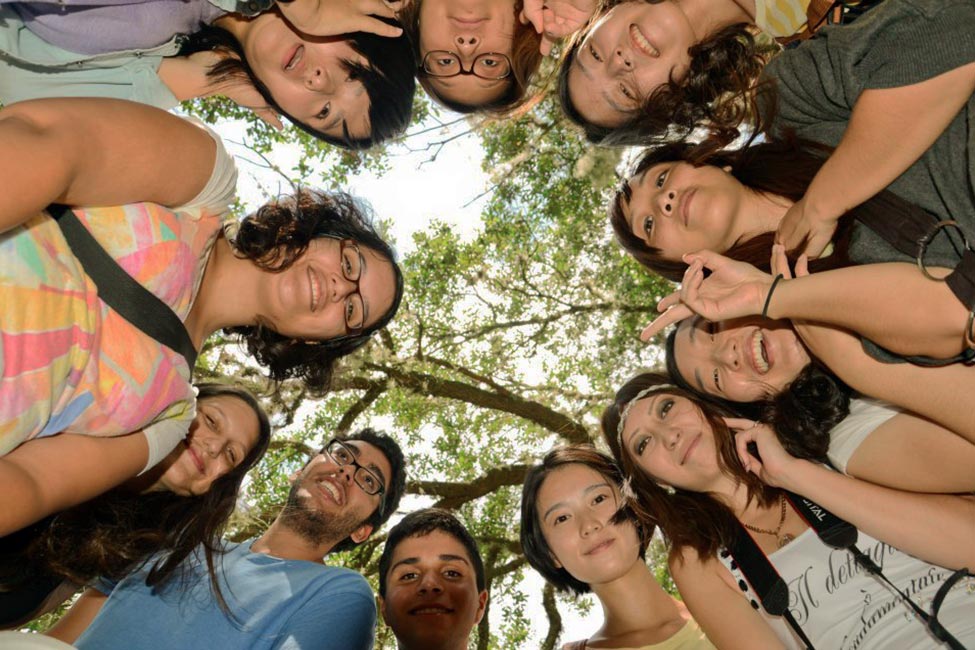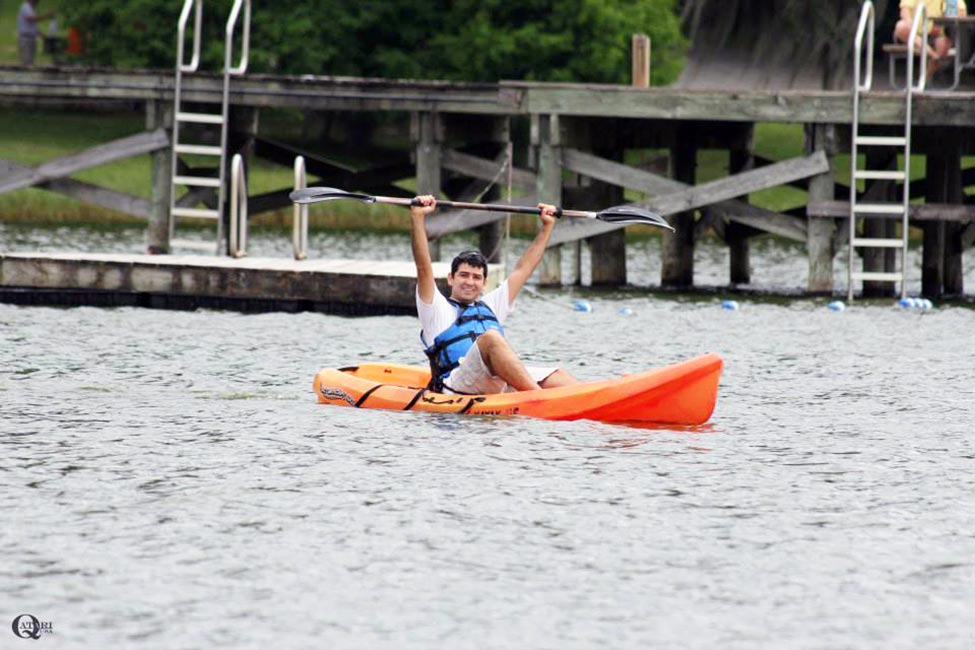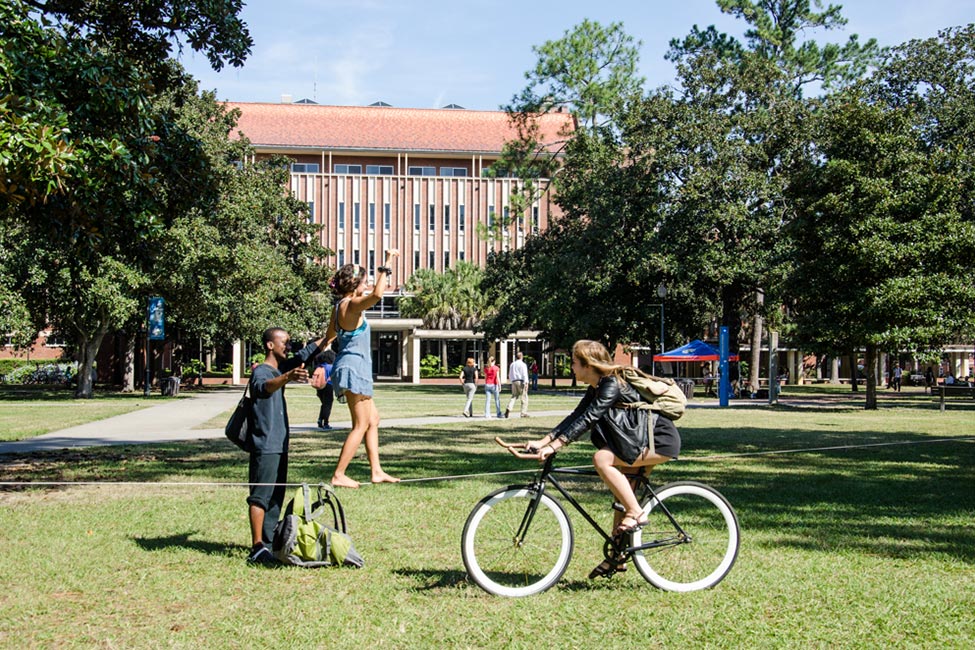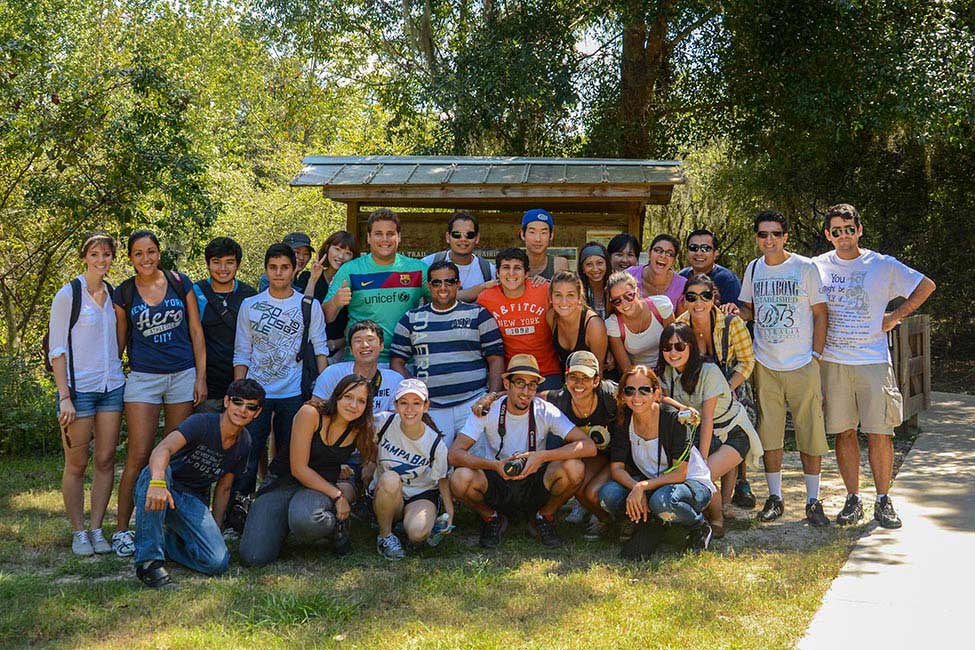 Fast Facts
School Size

Large

Tuition

$1,000—$5,000 Semester

Affiliation

Public

Type of School

University/Intensive English Program

Student Body Gender

Co-ed

Religious Affiliation

No Affiliation

Scholarships for International Students

No

Conditional Admission Available

No

Setting

Small/College town

Type of Housing

Apartment

Social Media
Um Programa de Inglês Equilibrado Para Atender Suas Necessidades
O ELI é um local onde o estudo da língua inglesa está integrado com atividades divertidas e educativas após as aulas, todos os dias e em todos os finais de semana. No English Language Institute você pode "mergulhar" no idioma inglês, vivê-lo, amá-lo, dominá-lo e transformá-lo em uma ferramenta precisa para seus encontros profissionais internacionais e também para os encontros pessoais. E na Flórida, você encontra um clima ensolarado e algumas das atrações turísticas mais famosas e fantásticas do mundo!
Detalhes
Classes pequenas (15 alunos no máximo)
Um programa de período integral de 23 horas de contato por semana, com aulas de leitura/escrita, audição/fala e gramática
Classificação individualizada, em níveis e aptidões
Assistentes para o ensino do idioma em cada nível
Aulas de pronúncia e preparação para o TOEFL ou IELTS quando há alunos suficientes 
Programa de imersão cultural
Oportunidades de praticar o inglês falado e aprender sobre a cultura norte-americana
Atividades sociais/culturais/desportivas
Programa do parceiro do idioma inglês
Viagens organizadas a cada final de semana
Geral
Anuidades e tarifas razoáveis
Acesso às instalações acadêmicas e de saúde da universidade
Clima desejável para estudo e lazer
Acomodações de qualidade, convenientemente localizadas
Aconselhamento para a vida acadêmica e do aluno
Fácil acesso às principais atrações da Flórida (Disney World, Busch Gardens, St. Augustine, praias, etc.)
Programas especiais sob solicitação
Requisitos para a admissão
17 anos de idade
Prova de conclusão do 2º grau
Certificado de Responsabilidade Financeira exigido para I-20
Nós recomendamos seriamente que os candidatos tenham estudado gramática básica e adquirido um vocabulário geral.
Programas especiais
Nós também oferecemos programas especialmente projetados para grupos. Se você deseja que nós organizemos um programa especial de inglês para sua organização ou empresa, contate-nos para projetarmos o conteúdo, as datas e os custos.
University of Florida
A University of Florida localiza-se em Gainesville, na Flórida. Uma das universidades mais importantes de Estados Unidos, a University of Florida pertence à prestigiosa American Association of Universities. A UF atrai alunos de 50 estados e 100 países. É uma universidade abrangente, oferecendo graduação nos campos de estudo mais conhecidos. Ela tem programas de pesquisa e treinamento internacionalmente conhecidos em muitos campos, incluindo agricultura, engenharia, administração de empresas, direito e medicina. A UF também tem o maior centro de informática acadêmica do sul dos Estados Unidos.
O campus de 960 hectares da University of Florida tem uma série de instalações, incluindo vários restaurantes e cafeterias, piscinas olímpicas, ginásios, galerias de arte, auditórios e bibliotecas. Também existem instalações que fornecem serviços legais, mentais, de carreira e saúde para seus alunos. O link para o web-site da UF pode ser encontrado no web-site da ELI.
Gainesville
Situada em Alachua County, a cidade de Gainesville, com uma extensa área verde, é uma agradável comunidade de cerca de 200.000 pessoas. Para obter informações sobre Gainesville, verifique o nosso web-site.
Saiba mais sobre nós. Ficaremos satisfeitos com isso.
Desde 1955, a ELI tem ensinado inglês a mais de dez mil alunos de todo o mundo. A cada semestre, temos alunos de aproximadamente 25 países preparando-se para carreiras de sucesso, nas quais o inglês fluente é exigido. Se você está tentando melhorar sua proficiência no inglês em um ambiente desafiador e estimulante, descubra mais sobre o nosso programa, visitando a nossa homepage extensa e informativa.
For more information:
University of Florida ELI
English Language Institute
Masters
Accounting
Advertising
Aeronautical Engineering
Agriculture and Natural Resources
Animal Science
Anthropology
Applied Engineering Sciences
Applied Mathematics
Applied Statistics
Architecture
Art History
Arts and Design
Arts and Humanities
Astrophysics
Astrophysics and Astronomy
Biochemistry and Molecular Biology
Biomedical Laboratory Science
Biosystems Engineering
Business
Business Analytics
Business English
Business Information Systems
Business Research
Cell and Molecular Biology
Chemical Engineering
Chemical Physics
Chemistry
Child Development
Civil Engineering
Clinical Laboratory Sciences
Computer Science
Conservation Law
Construction Management
Crop and Soil Sciences
Economics
Education
Electrical Engineering
Engineering
Entomology
Environment Development
Environmental Biology/Microbiology
Environmental Studies and Sustainability
Executive and Professional
Film Studies
Finance
Food Science
Forestry
General Management
Genetics
Geography
Graphics/Multimedia & Web Design
History
Horticulture
Human Biology
Human Development and Family Studies
Human Nutrition
Humanities-Prelaw
Journalism
Law
Liberal Arts
Linguistics
Marine Sciences
Marketing
Marketing and Communications
Mathematics
MBA
Mechanical Engineering
Medical/Dental
Microbiology & Molecular Genetics
Music
Nursing
Physics
Predental
Psychology
Science
Serious Game Design & Research
Small Animal Clinical Sciences
Social Work
Sociology
Special Education
Special Needs/Learning Disabilities
Sports
Statistics
Studio Art
Telecommunication and Media
Urban and Regional Planning
Women's and Gender Studies
Zoology
English Programs
Business English
English for Specific Purposes Programs
English Language (ESL)
Summer Intensive English
TOEFL and Test Preparation