University of Florida ELI
English Language Institute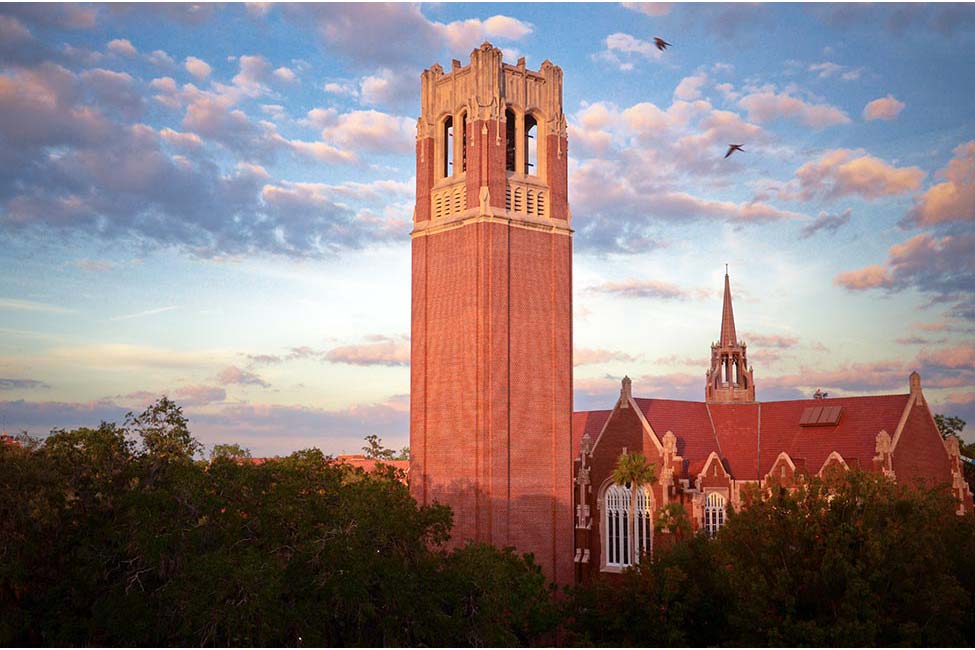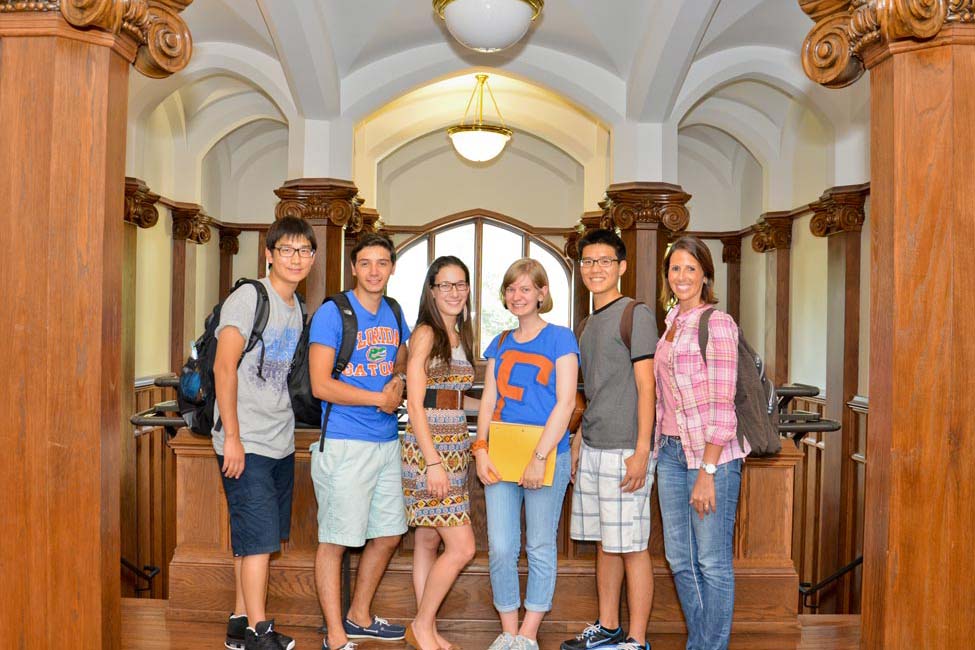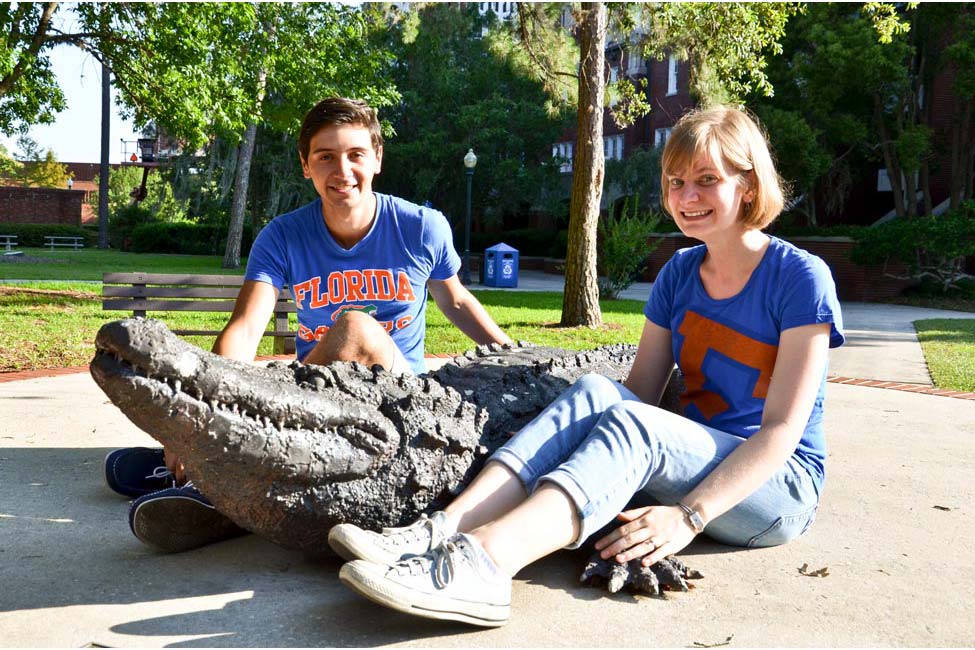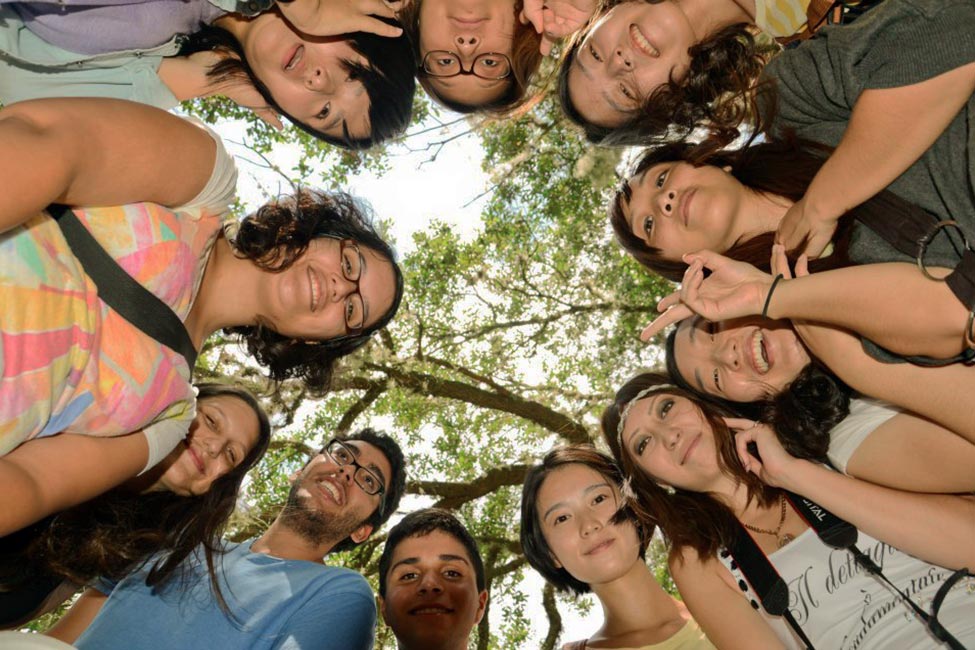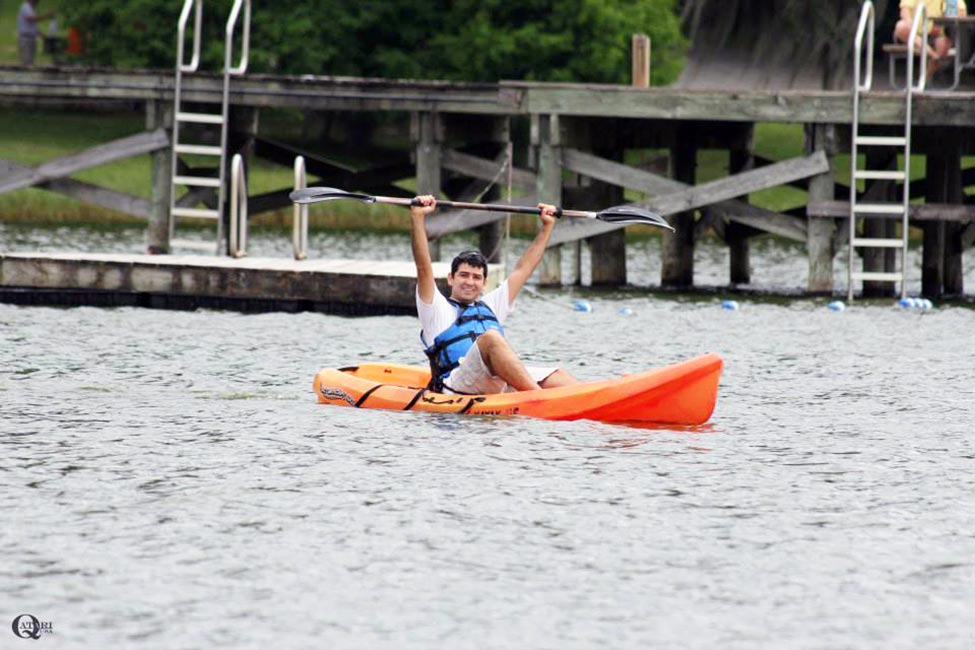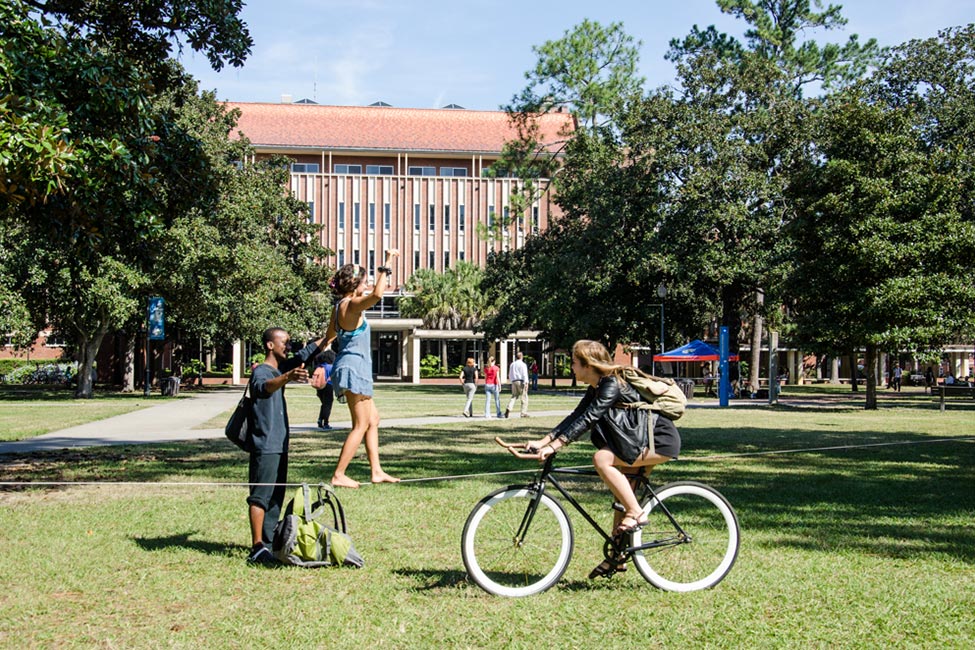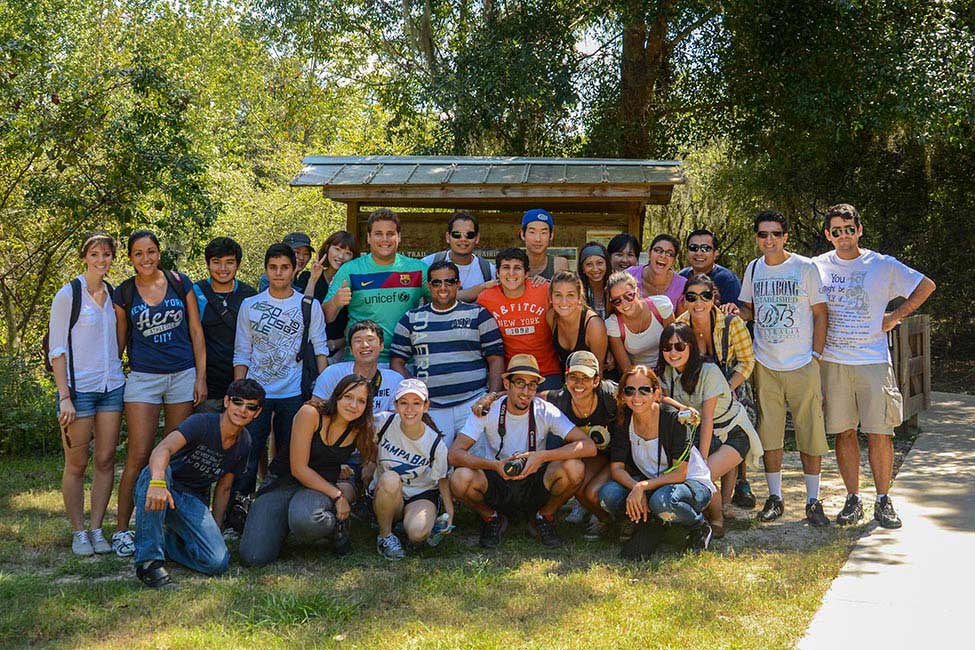 Fast Facts
School Size

Large

Tuition

$1,000—$5,000 Semester

Affiliation

Public

Type of School

University/Intensive English Program

Student Body Gender

Co-ed

Religious Affiliation

No Affiliation

Scholarships for International Students

No

Conditional Admission Available

No

Setting

Small/College town

Type of Housing

Apartment

Social Media
Gereksinimlerinizi Karşılayacak Dengeli Bir Program
ELI, akademik İngilizce eğitiminin, her gün ve her hafta sonu sınıftan sonra eğitsel faaliyetlerle eğlencenin birleştirildiği bir yerdir. English Language Institute'da kendinizi İngilizce denizinde kaybedebilir, onu yaşayabilir, sevebilir, ustası olabilir ve onu profesyonel uluslararası görüşmelerdeki gibi kişisel görüşmelerde de etkin bir araç olarak kullanabilirsiniz. Florida'da güneşli bir iklim ve dünyanın en ünlü ve heyecan verici turizm bölgelerinden biri sizi bekliyor.
Öğretim
Küçük sınıflar (azami 15 öğrenci)
Haftada 23 saatlik tam zamanlı okuma/yazma, dinleme/konuşma, ve gramer sınıfları.
Seviye ve becerilere göre kişisel yerleşim.
Her seviyede dil yardımcıları. 
Telaffuz, TOEFL veya IELTS sınavlarına hazırlık alanlarında seçmeli dersler, kayıt oldukça açılır.
Kültürel Programlar
Konuşma İngilizcesi ve Amerikan kültürünü öğrenme fırsatı
Sosyal/kültürel/spor faaliyetleri
İngiliz dili ortak programı
Her hafta sonu düzenlenen geziler
Genel
Uygun eğitim ve ücretler
Üniversitenin akademik ve sağlık tesislerine giriş
Çalışma ve boş vakitleriniz için hoş bir ortam
Uygun şekilde konumlanmış kaliteli evler
Akademik ve öğrencilik önerileri
Florida'nın ilgi çekici merkezlerine kolay ulaşım (Disney World, Busch Gardens, St. Augustine, plajlar, vb.)
İstek üzerine özel programlar
Kayıt için Gerekli Şartlar
17 yaşında olmak
Otra öğretim bitirme belgesi
I-20 için gerekli Finansal Sorumluluk Belgesi
Katılımcıların temel gramer ve genel sözcük dağarcığına sahip olmalarını tavsiye ederiz.
Özel Programlar
Gruplar için özel tasarlanmış programlar da sunmaktayız. Kurumunuz ya da şirketiniz için özel bir İngilizce programı ayarlamamızı arzu ediyorsanız, lütfen kapsam, tarihler ve maliyet için bizimle bağlantı kurunuz.
University of Florida
University of Florida, Gainesville Florida'da bulunmaktadır. Amarika Birleşik Devletleri'nin en önemli üniversitelerinden bir olan University of Forida bütük saygınlığa sahip American Association of Universities'e aittir. UF 50 eyalet ve 100 ülkeden öğrencileri kendine çekmektedir. Birçok alanda derece sunan çok yönlü bir üniversitedir. Uluslararası tanınan tarım, mühendislik, iş idaresi, hukuk ve tıp gibi bir çok alanda eğitim ve araştırma programları bulunmaktadır. UF, Amerika Birleşik Devletleri'nin güneyindeki en büyük akademik bilgisayar merkezine sahiptir.
University of Florida'nın 2400 dönümlük kampüsü aralarında restoranlar ve kafeteryalar, Olimpik yüzme havuzları, spor salonları, sanat galerileri, konser salonu ve kütüphanelerin yer aldığı bir çok tesise sahiptir. Ayrıca öğrencilerine yasal, zihinsel, kariyer ve sağlık konularında hizmet sunan tesisler de mevcuttur. UF internet sitesini ziyaret edebileceğiniz bir link ELI internet sitesinde bulunmaktadır.
Gainesville
Alachua County'de bulunan Gainesville, kendisini çevreleyen banliyöleri ile 200,000 kişilik bir topluluktur. Gainesville hakkında daha fazla bilgi için internet sitemizi ziyaret ediniz.
Bizi tanıyın. Memnun kalacaksınız.
1955'den beri, ELI dünya üzerinde on binden fazla öğrenciye İngilizce öğretmiştir. Her dönem yaklaşık 25 ülkeden, akıcı bir İngilizce'nin gerekli olduğu bir heyecan verici bir kariyere kendisini hazırlayan öğrencilerimiz bulunmaktadır. Zorlu ve gelişen bir ortamda ingilizcenizin etkinliğini artırmaya çalışıyorsanız, geniş ve bilgilendirici ana sayfamızı ziyaret ederek programımız hakkında daha fazla bilgi edininiz.
For more information:
University of Florida ELI
English Language Institute
Masters
Accounting
Advertising
Aeronautical Engineering
Agriculture and Natural Resources
Animal Science
Anthropology
Applied Engineering Sciences
Applied Mathematics
Applied Statistics
Architecture
Art History
Arts and Design
Arts and Humanities
Astrophysics
Astrophysics and Astronomy
Biochemistry and Molecular Biology
Biomedical Laboratory Science
Biosystems Engineering
Business
Business Analytics
Business English
Business Information Systems
Business Research
Cell and Molecular Biology
Chemical Engineering
Chemical Physics
Chemistry
Child Development
Civil Engineering
Clinical Laboratory Sciences
Computer Science
Conservation Law
Construction Management
Crop and Soil Sciences
Economics
Education
Electrical Engineering
Engineering
Entomology
Environment Development
Environmental Biology/Microbiology
Environmental Studies and Sustainability
Executive and Professional
Film Studies
Finance
Food Science
Forestry
General Management
Genetics
Geography
Graphics/Multimedia & Web Design
History
Horticulture
Human Biology
Human Development and Family Studies
Human Nutrition
Humanities-Prelaw
Journalism
Law
Liberal Arts
Linguistics
Marine Sciences
Marketing
Marketing and Communications
Mathematics
MBA
Mechanical Engineering
Medical/Dental
Microbiology & Molecular Genetics
Music
Nursing
Physics
Predental
Psychology
Science
Serious Game Design & Research
Small Animal Clinical Sciences
Social Work
Sociology
Special Education
Special Needs/Learning Disabilities
Sports
Statistics
Studio Art
Telecommunication and Media
Urban and Regional Planning
Women's and Gender Studies
Zoology
English Programs
Business English
English for Specific Purposes Programs
English Language (ESL)
Summer Intensive English
TOEFL and Test Preparation