Illinois Institute of Technology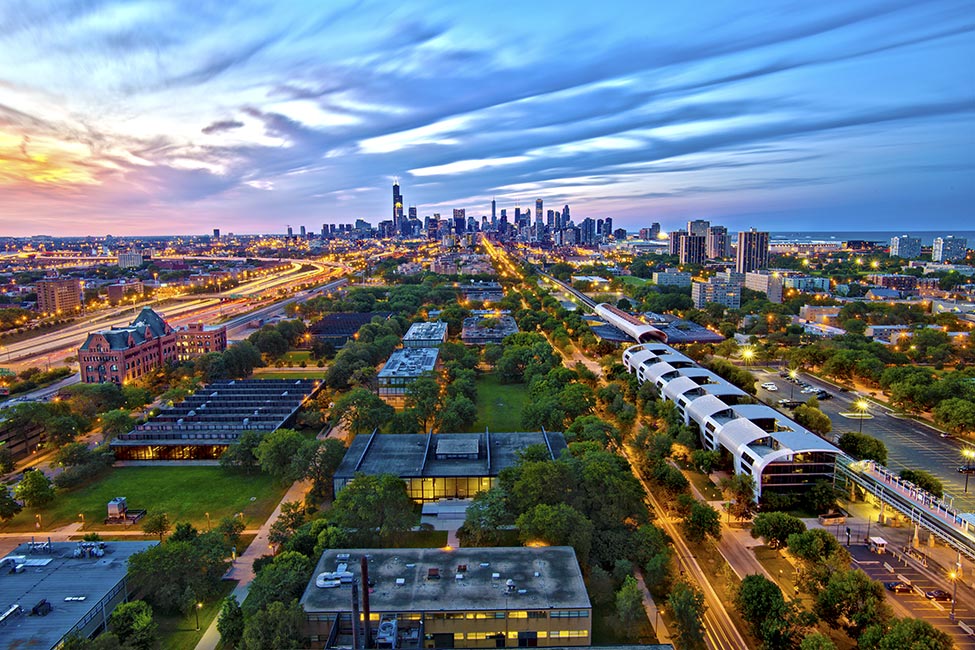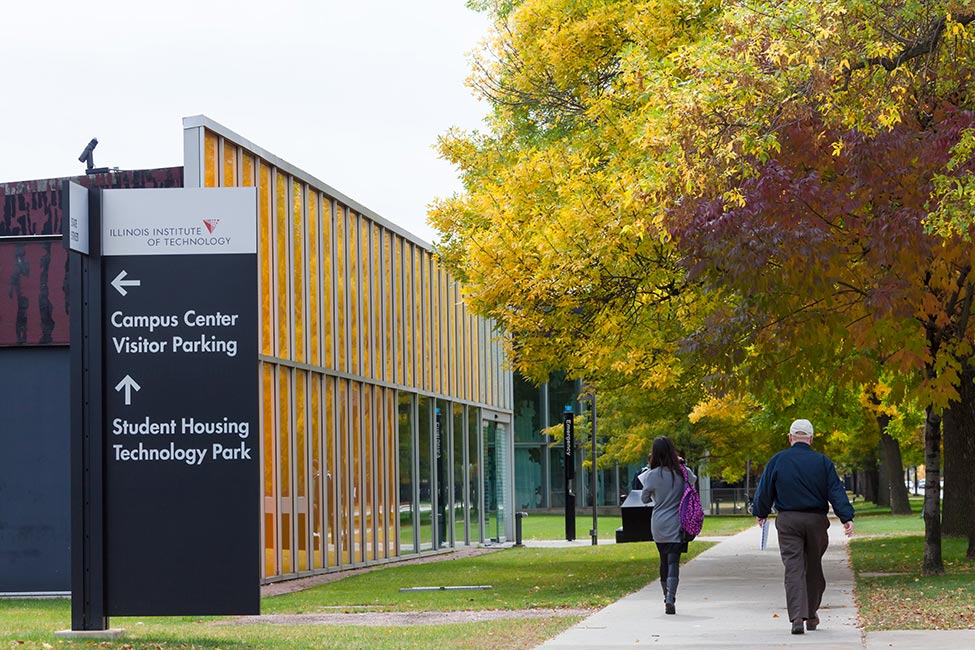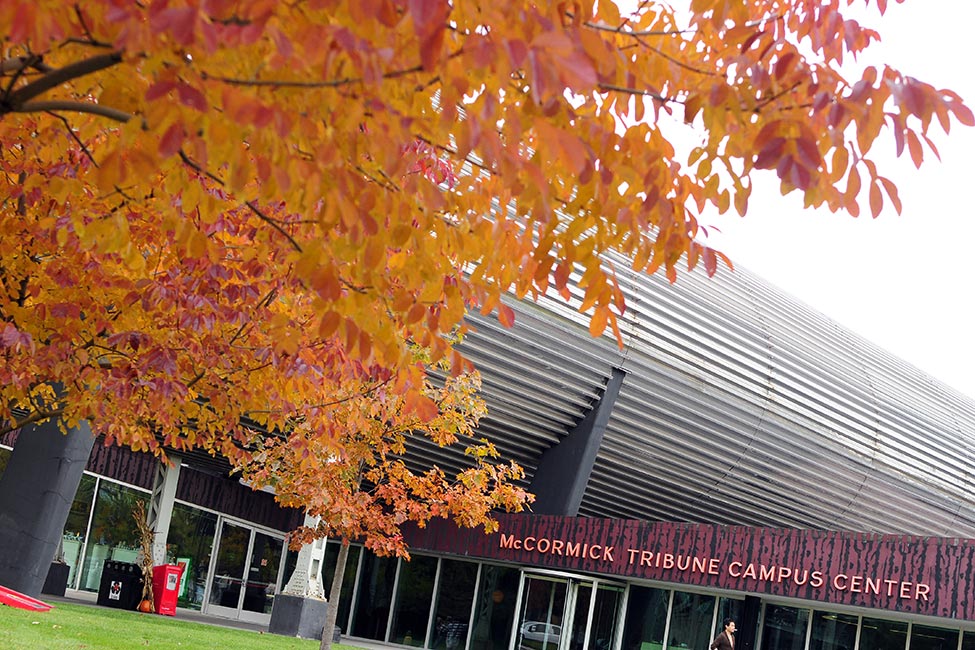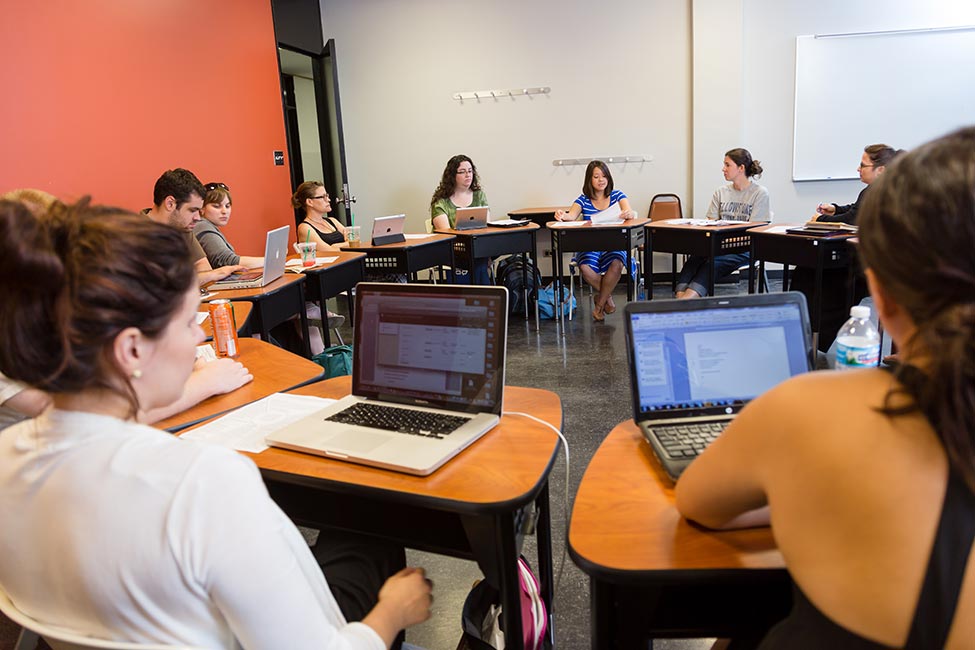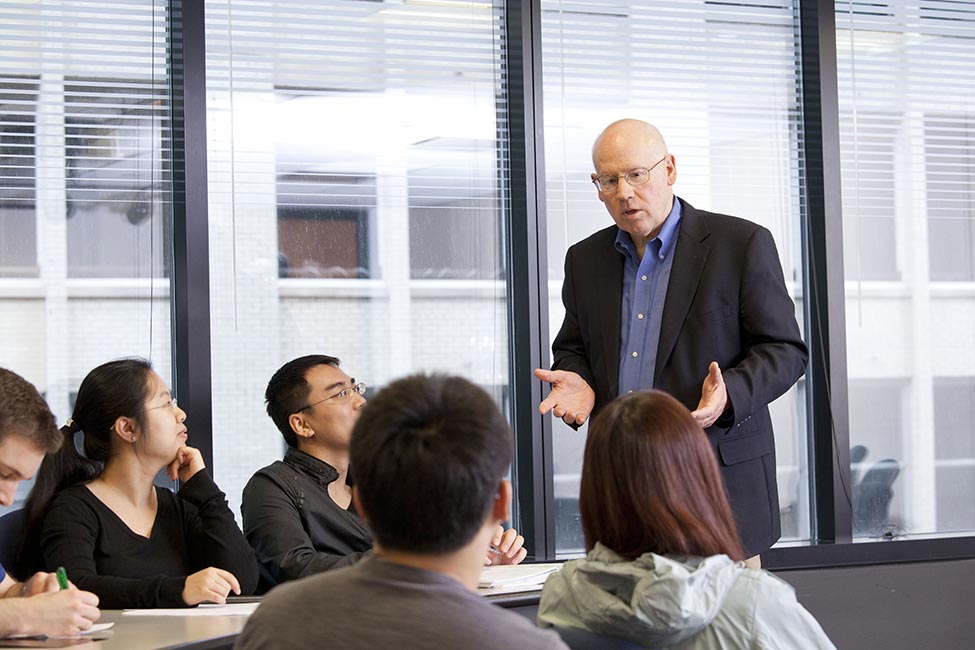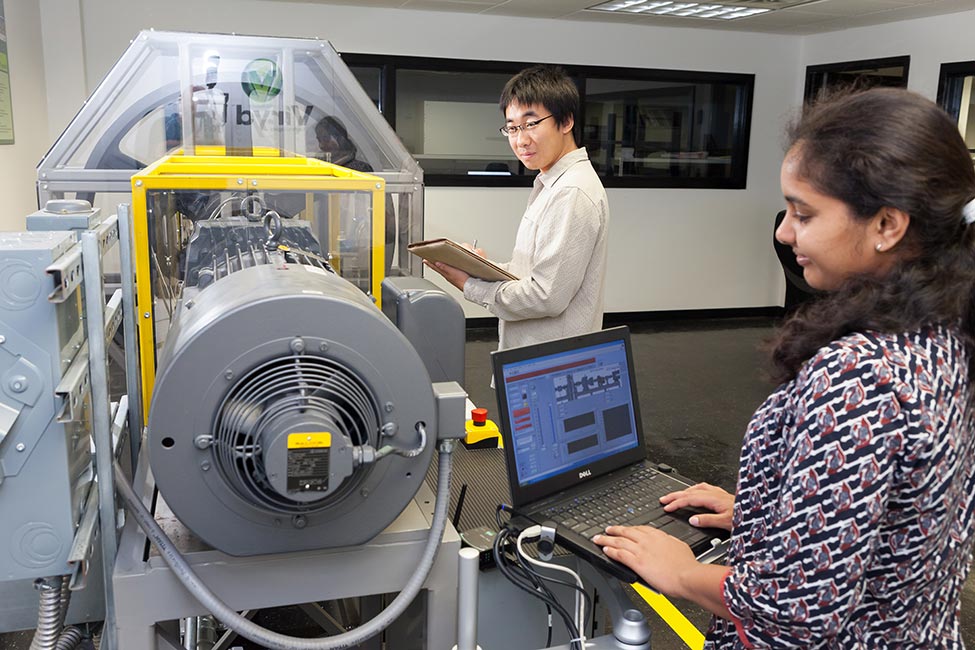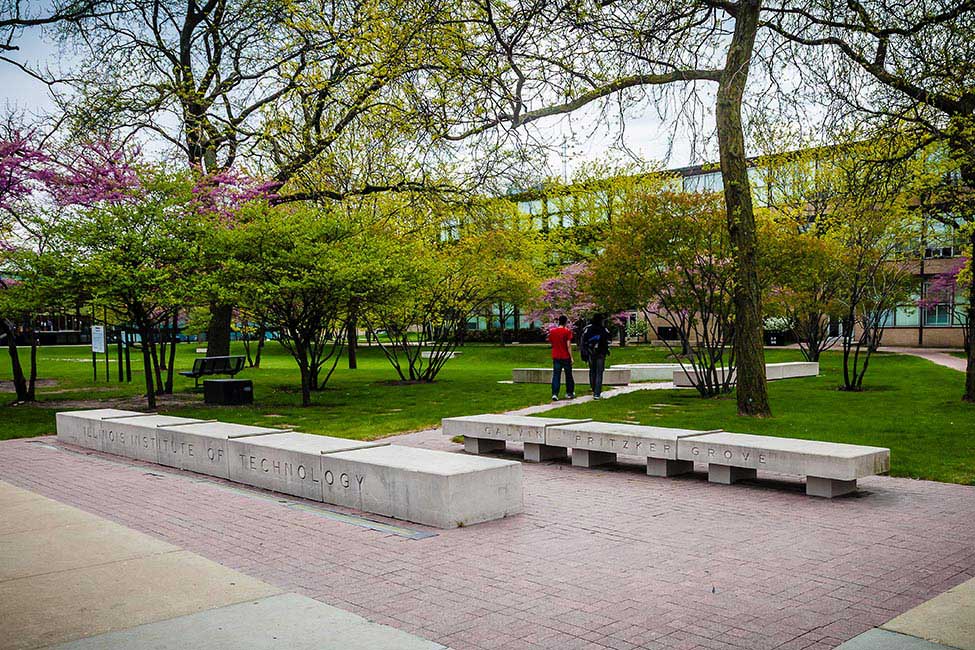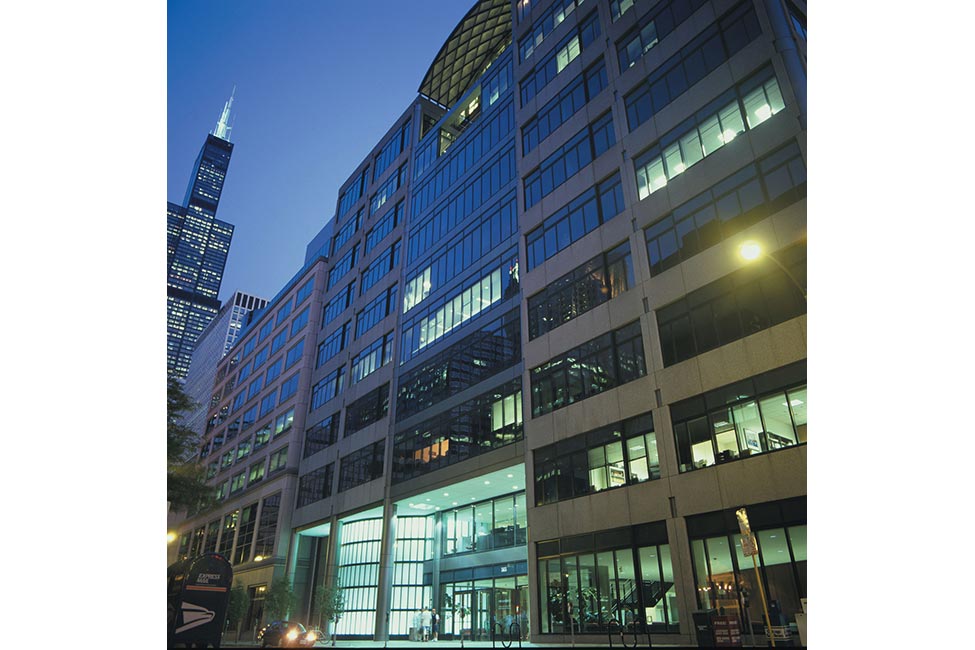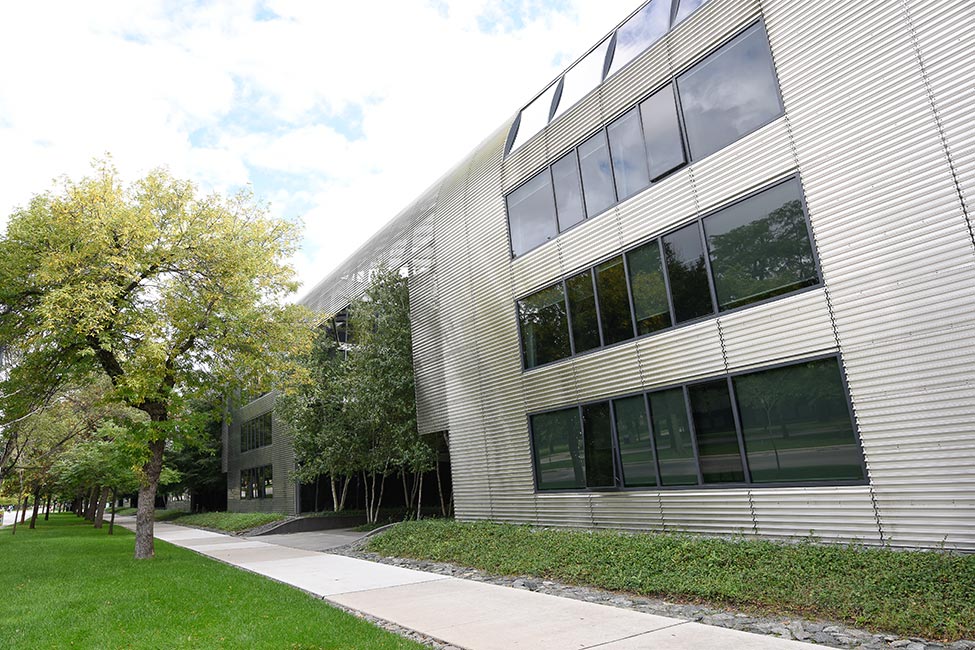 Fast Facts
School Size

Small

Tuition

$5,000—$10,000 Semester

Affiliation

Private

Type of School

University/Intensive English Program

Student Body Gender

Co-ed

Religious Affiliation

No Affiliation

Scholarships for International Students

Yes

Conditional Admission Available

Yes

Top Programs

Engineering, Finance, Architecture

Setting

City

Accreditation and Certification

CEA, EnglishUSA Member, HLC, AACSB, ABET

Type of Housing

Residence Hall, Apartment, Dormitory

Social Media
US News and World Report'a göre En Değerli 36. Okul sıralamasında gösterilen Illinois Institute of Technology, akademik ve mesleki kariyerinizi güçlendirmek üzere birçok program ve bölüm sunmaktadır. Öğrenciler, akademik kariyerlerinin herhangi bir noktasında okula giriş yapabilirler, önden İngilizce ile başlayıp sonrasında lisans veya lisansüstü diploma almak üzere devam edebilirler.  
Illinois Tech, toplam sekiz fakültesinde bir Yoğun İngilizce Program, 36 lisans programı ile 120'nin üzerinde lisansüstü program sunmaktadır. Fakültelerin isimleri şu şekildedir:  Armour College of Engineering, Chicago-Kent College of Law, College of Architecture, College of Science, Institute of Design, Lewis College of Human Sciences, School of Applied Technology, ve Stuart School of Business
Bulunduğu Yer: Chicago
Illinois Tech's Mies (Main) Kampüsü, ABD'nin en büyük üçüncü şehri olan Chicago'nun şehir merkezinden 15 dakika uzaklıktadır. İster kampüs içinde ister kampüs dışında yaşayın, sınıfınızın yolunu kolaylıkla bulabilirsiniz. Chicago, muazzam mimarisinin yanısıra dünyanın en iyi yemeklerine, alışveriş yerlerine ve müzelerine sahiptir. Her haftasonu çeşitli etkinlikler, her gece canlı müzik ve tiyatro olup çok güzel parklar ve bahçeler vardır.
Yoğun İngilizce Program
Illinois Institute of Technology'deki Yoğun İngilizce Program (IEP), uluslararası öğrencilerin kişisel, mesleki ve akademik hedeflerini başarmaları için tasarlanmıştır. IEP'ye kabul edilen öğrenciler (muhtemelen bölümlerinden şartlı kabul almış olanlar) İngilizce öğrenecek, farklı ülke ve kültürlerden yeni kişilerle tanışacak ve Chicago'yu deneyimleyecektir.
Deneyimli ve ilgili lisansüstü diploma sahibi öğretim kadrosu, öğrencilere dil hedeflerini başarmalarına yardımcı olur. Dersler, Dinleme/Konuşma, Okuma/Yazma ve Dilbilgisinden oluşmakta olup ABD Kültürü, Sınav Hazırlık (GRE, TOEFL), Telaffuz ile Mimarlık, İşletme ve Mühendislik gibi çeşitli Özel Amaçlı İngilizce dersleri de seçmeli olarak verilmektedir. 
Dersler, Pazartesi'nden Cuma'ya sabah 9'dan akşam 5'e kadar haftada ortalama 18 ders saatidir. Ortalama sınıf mevcudu, 15 öğrencidir.
Illinois Tech'in İngilizce Dil Hizmetleri (ELS) en son İngilizce dil eğitimine özel bir akreditasyon kurumu olan Commission on English Language Accreditation'a (CEA) başvurmuş olup başvuru işleminin sonucunu bekliyor.

Lisans Programları
Lisans eğitimimizi farklı kılan nokta, yeni çıkan teknolojilere ve disiplinlerarası işbirliği yapan programlara odaklanmamızdır. Ayrıca, Illinois Tech'i diğerlerinden ayıran en önemli nokta, bir marka olan Mesleklerarası Projeler Programımızdır (IPRO). IPRO'da bir gerçek hayat problemine çözüm geliştirmek üzere farklı bölümlerden başka öğrencilerle birlikte çalışacaksınız.
Illinois Tech, hem lisans hem yüksek lisans bölümlerinizi beş yılda bitirmenizi sağlayan özel bir program sunmaktadır. Ayrıca, uluslararası lisans öğrencileri her yıl 10.000 ile 25.000 ABD Doları arası değişen miktarlarda burs için otomatik olarak aday olarak ele alnırlar.
Lisansüstü Programlar
Illinois Tech, geleneksel master ve doktora programları (her ikisi de tezlidir), mesleki master programları (tezsizdir), bir düzine uzmanlık, çift-dal programları ile kısa dönemli yönetici ve profesyonellere yönelik paketler sunmaktadır. Yüksek lisans eğitiminizin bir kısmı veya tümünü online olarak da bitirebilirsiniz; bu imkan size hedeflerinizi başarmanız için maksimum esneklik sağlayacaktır.
Illinois Tech programlarının büyük bir kısmı, S.T.E.M. bağlantılı olup uzatılabilir OPT (Seçmeli Uygulamalı Eğitim) başvurusu için uygundur. Yüksek lisans programlarımız, teknolojinin toplum üzerindeki etkisine dair müthiş bir bakış kazandırır. Sıkı ve ilgili araştırma ve eğitim yoluyla gerçek hayatın deneyimi edinecek, yenilik getirmeye ve yönetmeye hazır olacaksınız.
Illinois Tech Topluluğu
Bölümlerimiz ve öğrenci nüfusu, bir topluluk hissine sahiptir. Danışmanınızla yakından çalışacak, muazzam öğretim kadrosu tarafından yönlendirilecek ve çok farklı öğrencilerle sosyalleşeceksiniz. Kampüste temsil edilen 90'ın üzerinde ülkeyle, size akademik ve kişisel olarak gelişebilmeniz için canlı bir topluluk sunuyoruz.
Konaklama
Çok mükemmel bir konumda bulunan Residence and Greek Life yurtlarının birinde kampüste yaşamanız bir çevre kurmanızı sağlayacaktır. Buradayken arkadaşlarınızla takıldığınız, oda arkadaşlarınızla konuştuğunuz, rahatladığınız, yemek yediğiniz, uyuduğunuz ve tabii ki ders çalıştığınız yer, yani eviniz olacaktır. Konaklama ve yemek seçenekleri için lütfen web sayfamızı ziyaret ediniz.
Eğitim Ücreti ve Diğer Ücretler
Illinois Tech'in eğitim ücreti, programa göre değişmektedir. İlgilendiğiniz programın güncel rakamları için lütfen web sayfamızı ziyaret ediniz. 
İngilizce Dil Seviyesi Şartları
Yoğun İngilizce Programı, öğrencilerden başvuru yaparken İngilizce dil sınav puanı (TOEFL, IELTS) sunmaları şartını koşmaz. Lisans ve yüksek lisans programları için olan dil seviyesi şartı, programdan programa değişmektedir. İlginizi çeken programların kabul şartları için lütfen web sayfamızı ziyaret ediniz.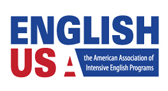 For more information:
Illinois Institute of Technology

Illinois Institute of Technology

Intensive English Program - Main Campus
3424 South State Street
TS 4041
Chicago IL 60616
P: 312-567-5220
Undergraduate Admissions - Main Campus
10 West 33rd Street
Perlstein Hall, Room 101
Chicago IL 60616
P: 312.567.3025
Graduate Admissions - Main Campus
10 West 33rd Street
Perlstein Hall, Room 203
Chicago IL 60616
P: 866.472.3448
Main Campus
10 West 35th Street
Chicago IL 60616
P: 312.567.3000
Chicago-Kent College of Law - Downtown Campus
565 West Adams Street
Chicago IL 60661
P: 312.906.5000
Institute of Design - Downtown Campus
565 West Adams Street
Floor 7
Chicago IL 60616
P: 312.595.4900
Masters
Accounting
Advertising
Aeronautical Engineering
Aeronautical Science
Aeronautics and Astronautics
Agriculture and Natural Resources
Applied Engineering Sciences
Applied Mathematics
Applied Statistics
Architectural Engineering
Architecture
Arts and Design
Arts and Humanities
Biochemistry and Molecular Biology
Biomedical Laboratory Science
Biosystems Engineering
Business
Business Analytics
Business English
Business Information Systems
Business Research
Cell and Molecular Biology
Chemical Engineering
Chemical Physics
Chemistry
Civil Engineering
Communication
Computer Engineering
Computer Science
Cyber Security
Earth Science
Economics
Education
Electrical Engineering
Electronics
Engineering
Engineering Mechanics
Environmental Biology/Microbiology
Environmental Studies and Sustainability
Executive and Professional
Finance
Food Science
Genetics
Graphics/Multimedia & Web Design
Human Biology
Information Technology
Internships
Landscape Architecture
Law
Liberal Arts
Marketing
Marketing and Communications
Marketing Research
Mathematics
MBA
Mechanical Engineering
Microbiology
Microbiology & Molecular Genetics
Natural Science
Online Teaching and Learning
Physics
Premedical
Psychology
Public Policy
Science
Statistics
STEM
Technology/Computers
Bachelor Degree
Aeronautical Engineering
Aeronautical Science
Aeronautics and Astronautics
Applied Engineering Sciences
Applied Mathematics
Applied Statistics
Architectural Engineering
Architecture
Astrophysics
Astrophysics and Astronomy
Biochemistry and Molecular Biology
Biomedical Laboratory Science
Business Administration
Cell and Molecular Biology
Chemical Engineering
Chemical Physics
Chemistry
Civil Engineering
Communication
Computer Engineering
Computer Science
Construction Management
Cyber Security
Economics
Education
Electrical Engineering
Electronics
Engineering
Engineering Mechanics
Environmental Biology/Microbiology
Environmental Studies and Sustainability
Genetics
Global & Area Studies
Global Studies in the Arts and Humanities
Health and Wellness
Human Biology
Human Nutrition
Humanities-Prelaw
Information Technology
Journalism
Landscape Architecture
Law
Marketing
Mathematics
Mechanical Engineering
Microbiology
Microbiology & Molecular Genetics
Nutritional Sciences
Physics
Political Science
Premedical
Psychology
Science
Sociology
STEM
English Programs
Bridge Programs
Business English
English for Academic Purposes
English for Postgraduates
English for Professionals
English for Specific Purposes Programs
English Language (ESL)
General English Programs
IELTS in the USA
Intensive English
Summer Intensive English
TOEFL and Test Preparation
Secondary/Boarding
Bridge Programs
English Language (ESL)
Study and Travel
Summer Camps/Programs
Summer Pre-University
University Transfer
Certificate/Short Term
English for Specific Purposes Programs
English Language (ESL)
Internships
Study and Travel
Summer Camps/Programs
Summer Intensive English
TOEFL and Test Preparation
Summer
English for Specific Purposes Programs
English Language (ESL)
IELTS in the USA
Study and Travel
Summer Camps/Programs
Summer Intensive English
Summer Pre-University
TOEFL and Test Preparation