University of San Diego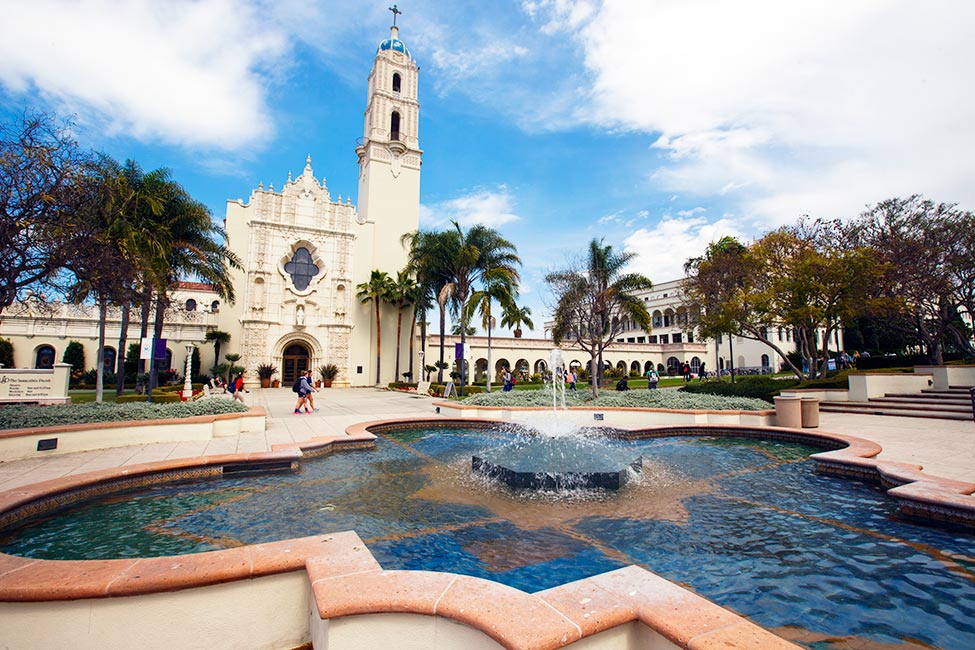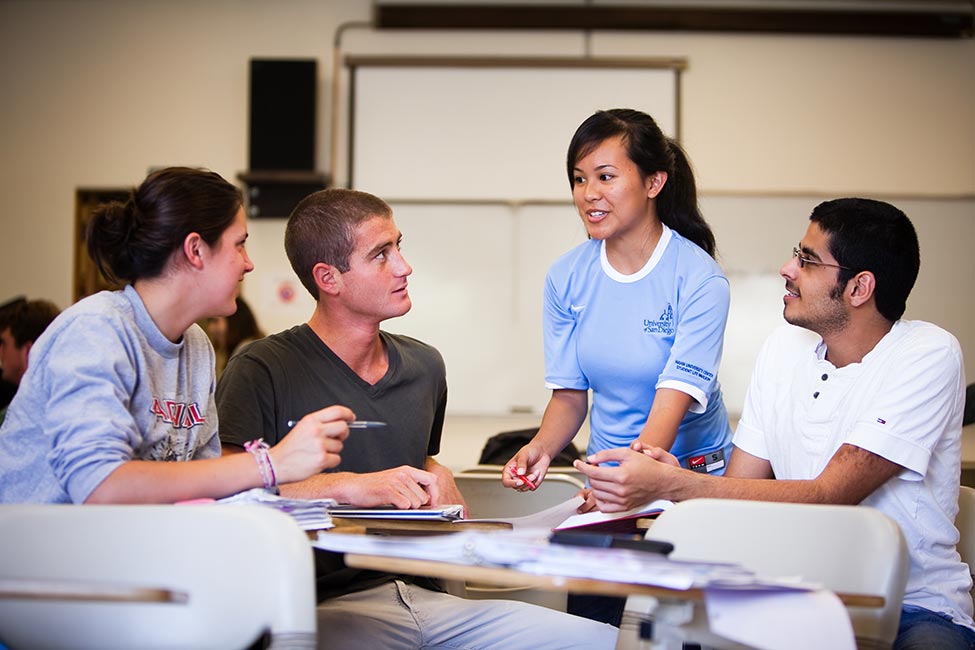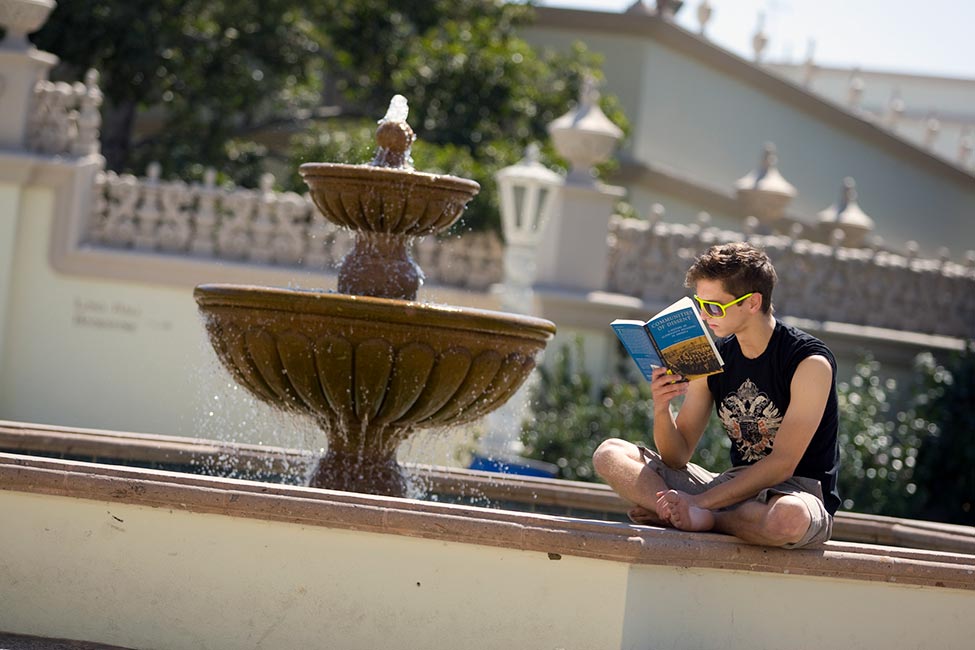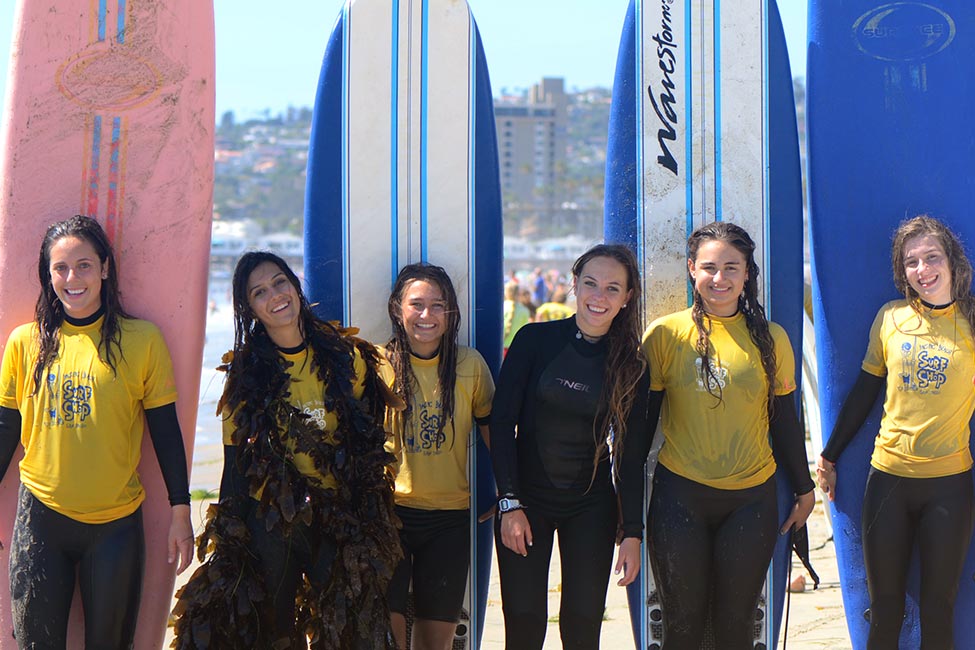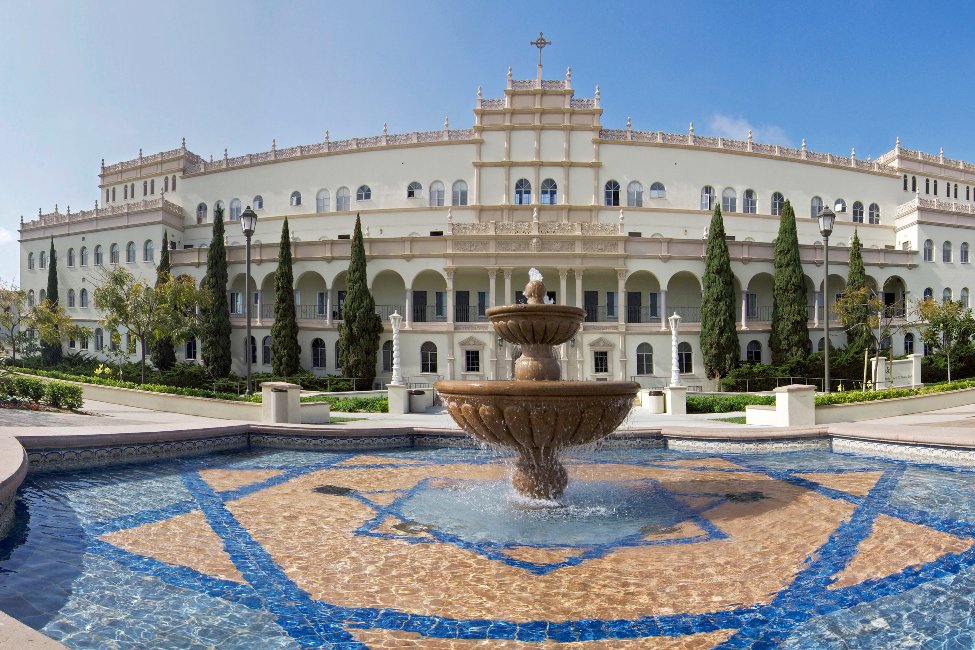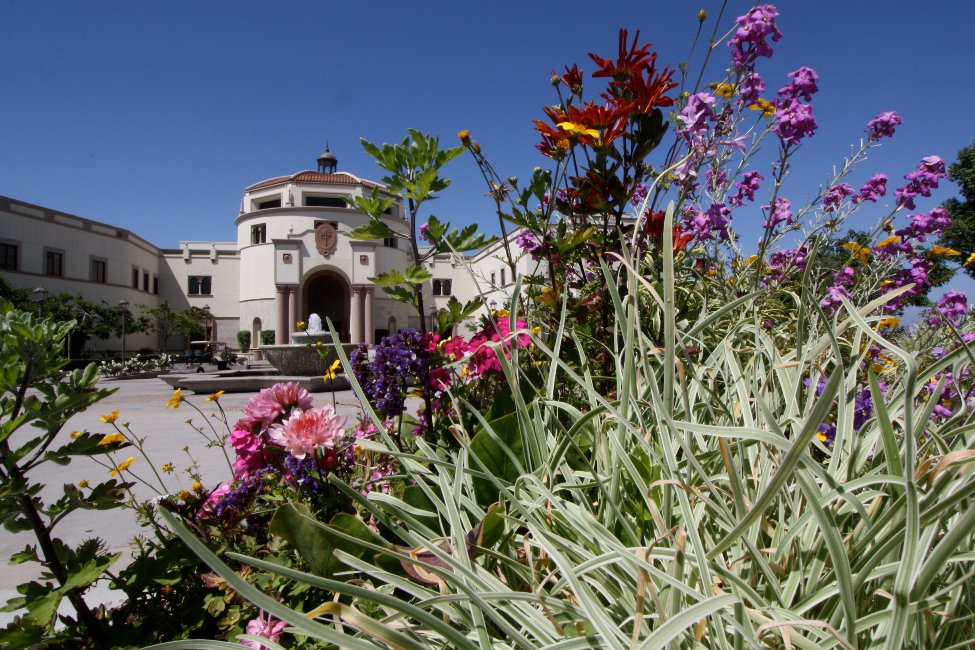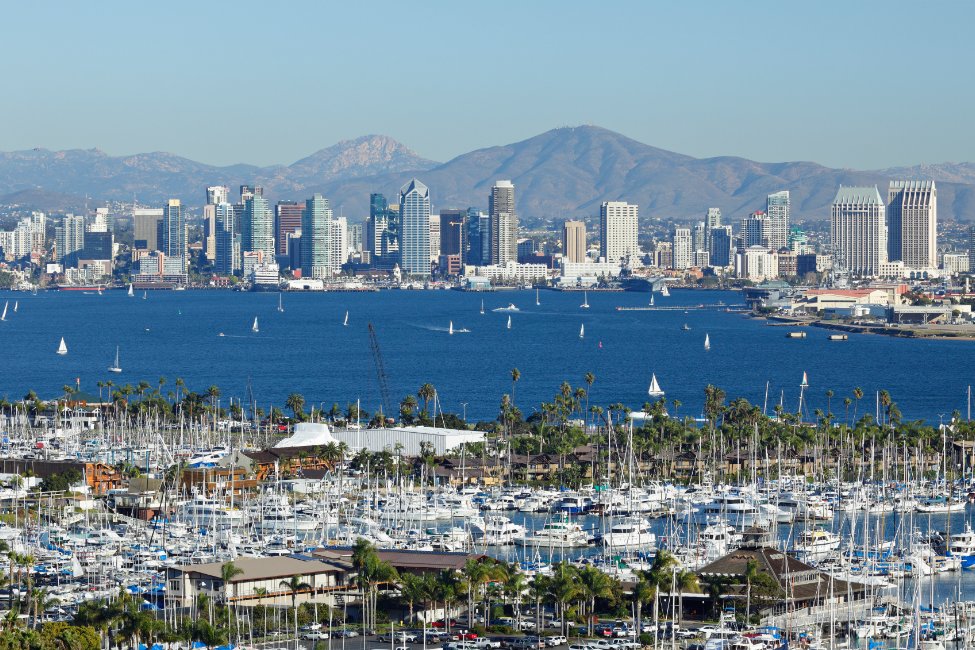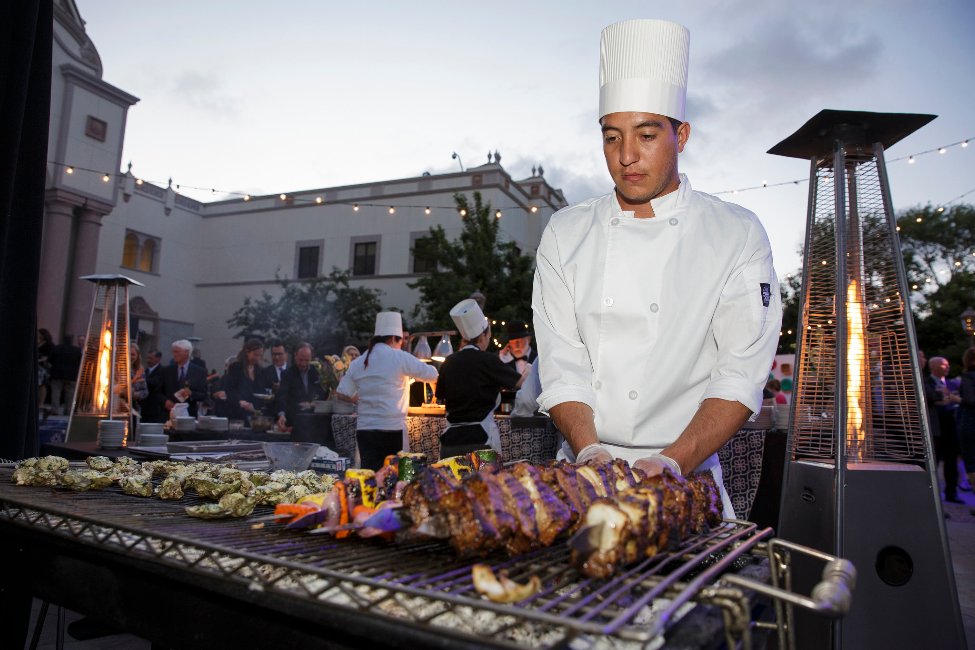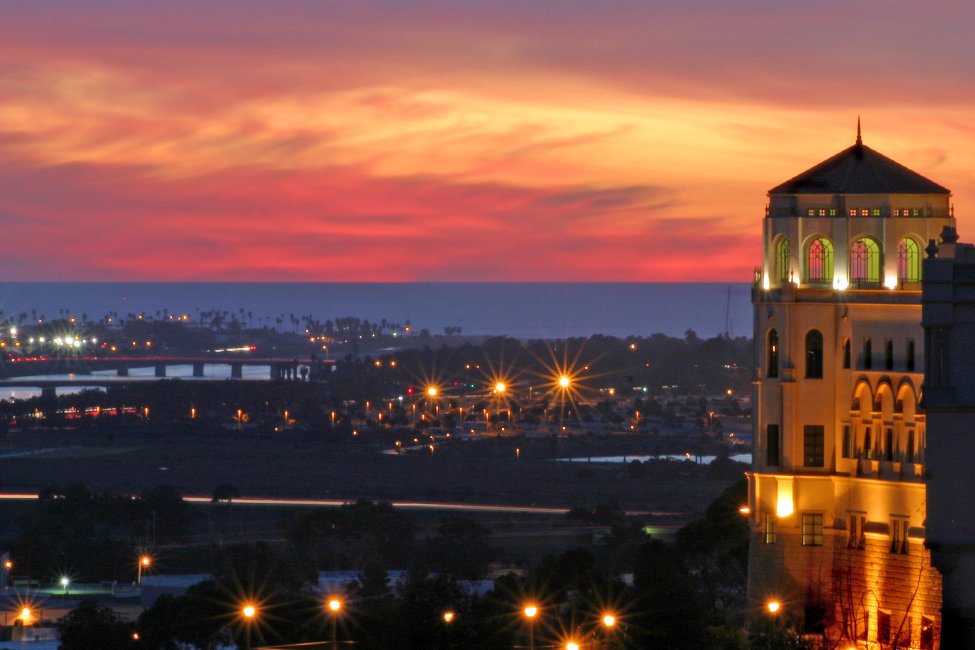 Fast Facts
School Size

Small

Tuition

$1,000—$5,000 Session

Affiliation

Private

Type of School

University/Intensive English Program

Student Body Gender

Co-ed

Religious Affiliation

Catholic

Scholarships for International Students

No

Conditional Admission Available

Yes

Setting

City

Accreditation and Certification

CEA, EnglishUSA Member, WASC

Type of Housing

Homestay, Dormitory

Social Media
Choosing to study abroad can be one of the most rewarding and stimulating experiences in a student's life.
The English Language Academy (ELA), located on the campus of the University of San Diego (USD), offers a challenging curriculum in a beautiful Southern California setting. The ELA offers the following programs and courses:
Intensive English
Undergraduate Pathway (preparing students for Academic Study in the US)
Graduate Pathway/School of Leadership and Education Sciences (SOLES)
Customized Programs
Summer Program for International Junior Students
Online College Prep Courses
Accent Modification
Highlights
An intensive all-English environment to practice and refine language skills
Highly qualified, experienced professors with Master's degrees
Small classes (10-15 students)
A friendly, dedicated staff available to help students with academic planning, housing, visa processing, social activities, and campus functions
Certificate of Achievement after successfully completing the program
Field trips that provide opportunities to reinforce English skills and learn about American Culture
Location
USD is located in San Diego, California – a beautiful, safe, people-friendly and multicultural city.  We enthusiastically welcome international students, and invite you to experience our wonderful weather, taste a variety of foods, and choose from world-class entertainment options, ranging from the Old Globe Theatre to the World-Famous San Diego Zoo. Come enjoy our amazing beaches, mountains, and desert, all within a one-hour drive of each other!
Accreditation
USD's English Language Academy is a member of the American Association of Intensive English Programs (AAIEP) and Association of International Educators (NAFSA). We are accredited by CEA – the Commission on English Language Program Accreditation.
Main Programs
Intensive English Language Program (IEP)
The IEP helps students 18 and older to develop and expand their English language skills in courses taught by highly qualified, experienced instructors with graduate degrees and extensive English language teaching skills. This program offers:
Fall and Spring Semesters:
14 weeks each, split into two 7-week Sessions
Summer Semester:
10 weeks, split into two 5-week Sessions
A personalized, rigorous course schedule
CEA Accreditation
USD Undergraduate Pathway Program/Conditional Acceptance to USD
The USD Pathway Program offers academically prepared international students the opportunity to become full-time, degree-seeking USD students through completion of an English language and college readiness curriculum. The curriculum is administered by the ELA and includes
Intensive English Language instruction (1-3 semesters – as determined by academic achievement)
A personalized Pathway to college admission, based on a variety of assessments, and closely monitored to ensure success
Improvement of TOEFL/IELTS test scores necessary for admission to a US academic program
A Letter of Recommendation from a member of the English Language Academy
USD Graduate Pathway Program/School of Leadership and Education Sciences (SOLES)
The USD Graduate Pathway Program offers international students with a Bachelor's degree the opportunity to become degree-seeking graduate students at the School of Leadership and Education Sciences (SOLES) through successful completion of an English language and graduate degree program readiness curriculum.
Intensive English Language instruction (1-3 semesters – as determined by academic achievement)
A personalized Pathway to college admission, based on a variety of assessments, and closely monitored to ensure success
Improvement of TOEFL/IELTS test scores necessary for admission to a U.S. graduate program
A Letter of Recommendation from a member of the English Language Academy
Customized Programs
Customized programs are available to specific groups of individuals from non-English-speaking countries who wish to improve their English skills for personal, academic, or professional reasons. They can be tailored to the precise needs of a particular group of participants, allowing for a laser-focused learning experience. Some examples:
Professional Development for University Professors
Professional Development for Primary and Secondary School Teachers
Business English for University Managers and Administrators
Summer International Junior Program
Beginning early July through mid-August, students 13 to 17 years of age have the unique opportunity to experience American university life by living on the safe, beautiful campus of USD, while attending English classes taught by USD instructors, and practicing their conversational skills during field trips, sporting activities, and social events. The program features:
Small class sizes (average of 8 students, maximum of 10)
Experienced instructors who are passionate about teaching young students
Diverse curriculum with materials that emphasize the arts, exam preparation strategies, STEM, and leadership skills
Flexible program options (2, 3, and 4 weeks)
Online College Preparation Courses
For those non-native English speakers who are looking to attend universities in the U.S., we offer online courses that will provide information and support needed for such students to be academically successful.  These courses are:
Preparing for University in the U. S.
TOEFL iBT Prep Test
Introduction to Graduate Writing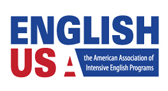 For more information:
University of San Diego

University of San Diego

English Language Academy, University of San Diego
5998 Alcala Park
San Diego CA 92110
P: 6192607621
Certificate/Short Term
Bridge Programs
English for Specific Purposes Programs
English Language (ESL)
General English Programs
Summer Camps/Programs
Summer Intensive English
Teaching English Language
English Programs
Bridge Programs
Business English
English for Academic Purposes
English for Professionals
English for Specific Purposes Programs
English for Young Learners (ages 10-17)
English Language (ESL)
General English Programs
Intensive English as a Second Language
Pathway Program
Summer Intensive English
TOEFL and University Preparation
Summer
Bridge Programs
English for Specific Purposes Programs
English Language (ESL)
General English Programs
Summer Camps/Programs
Summer Intensive English
Teaching English Language