University of Denver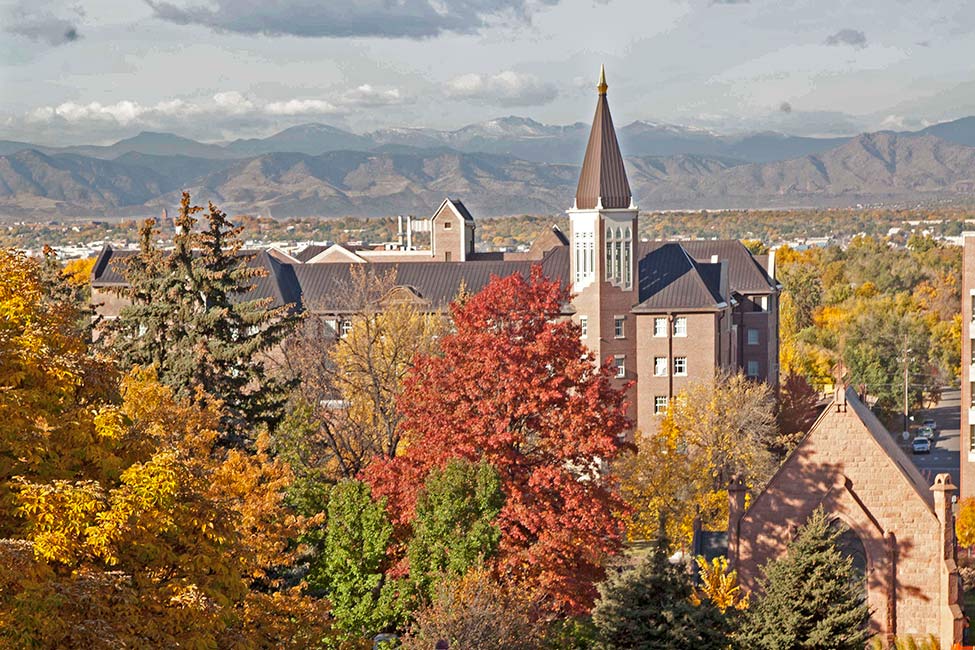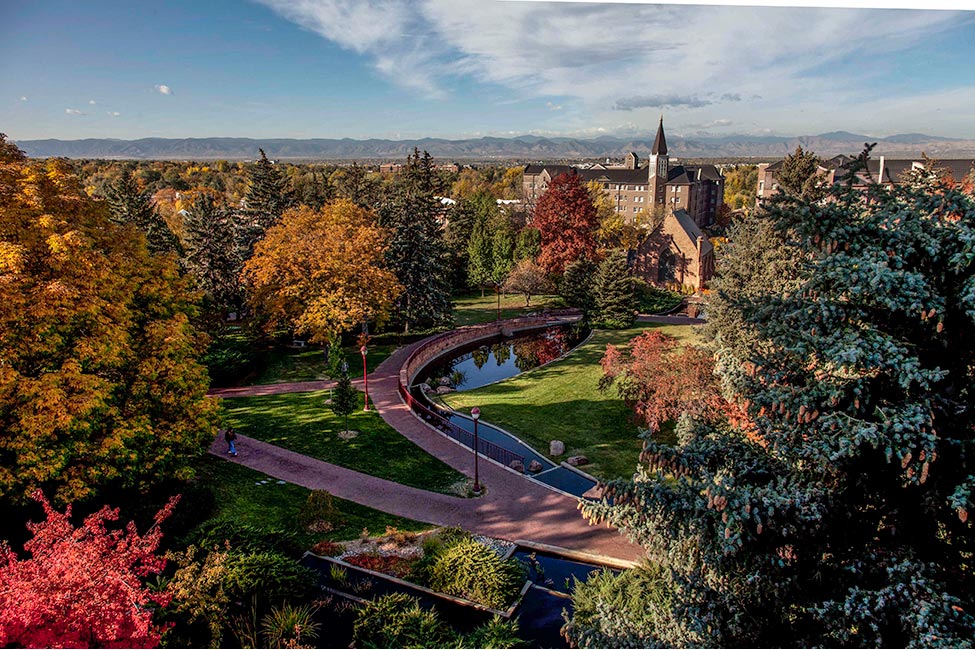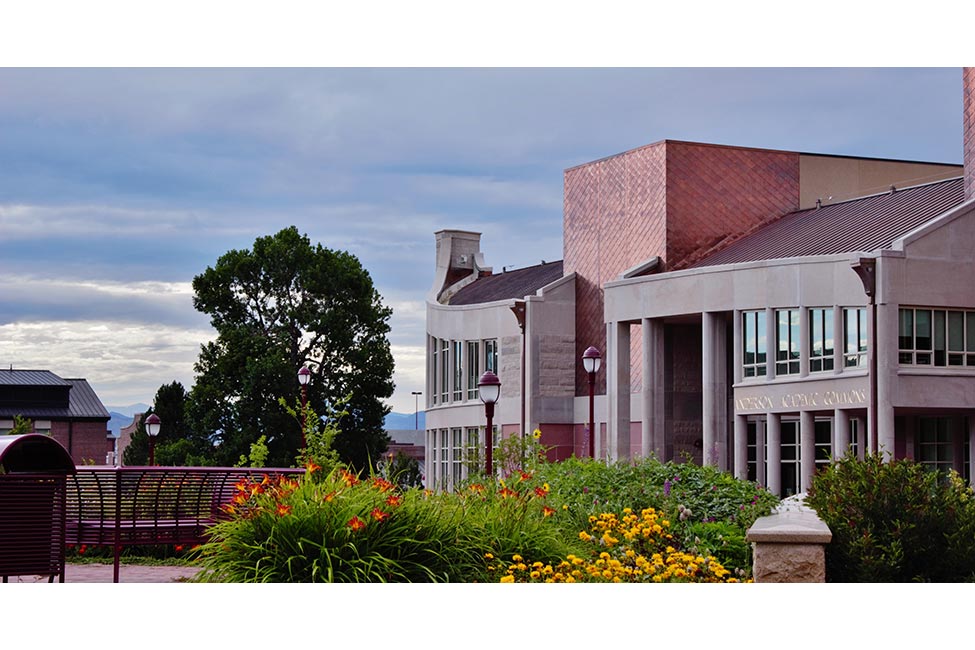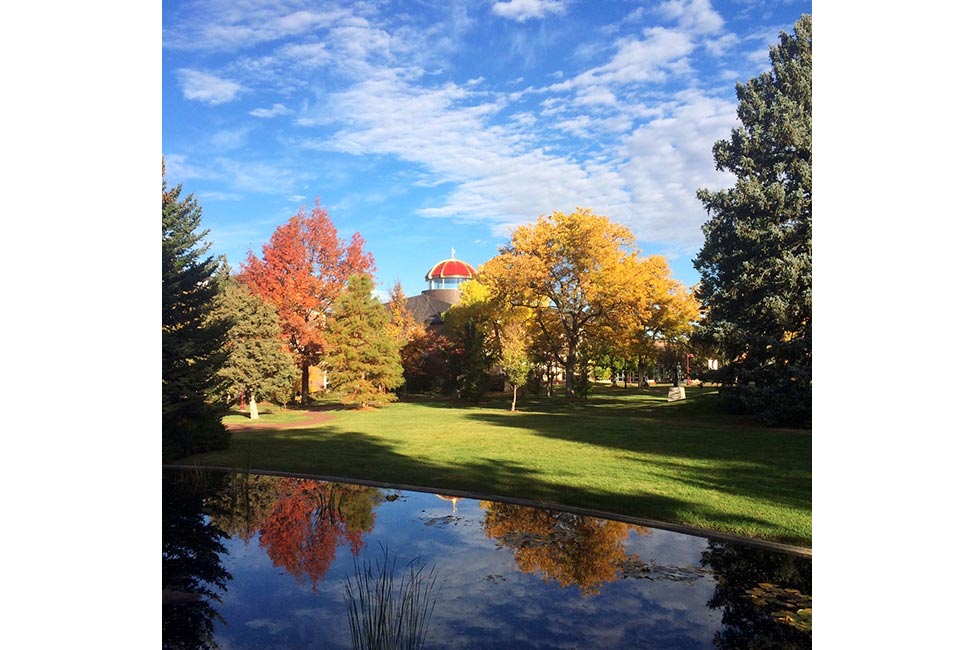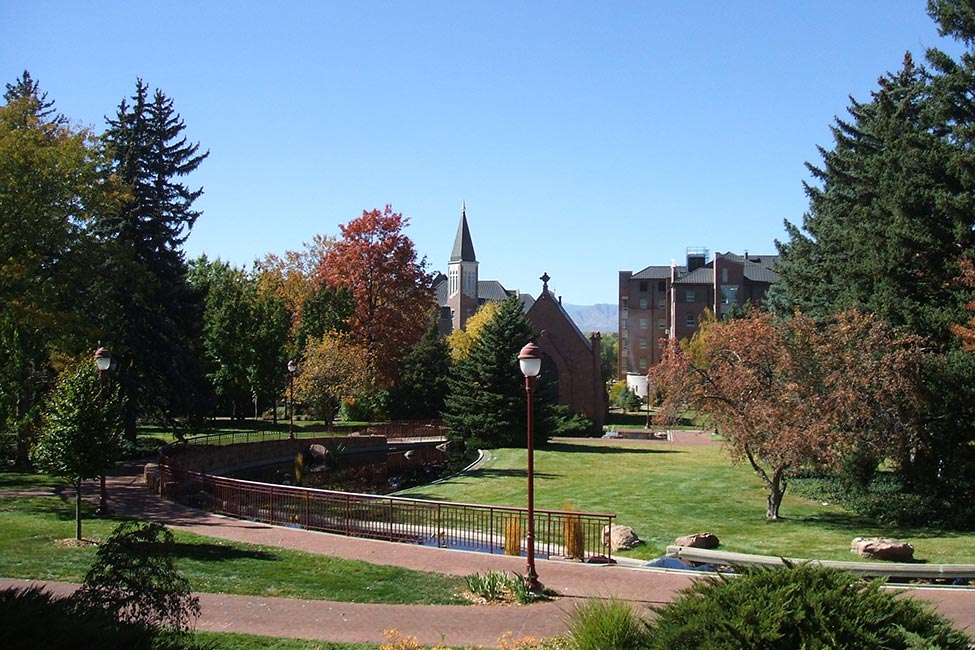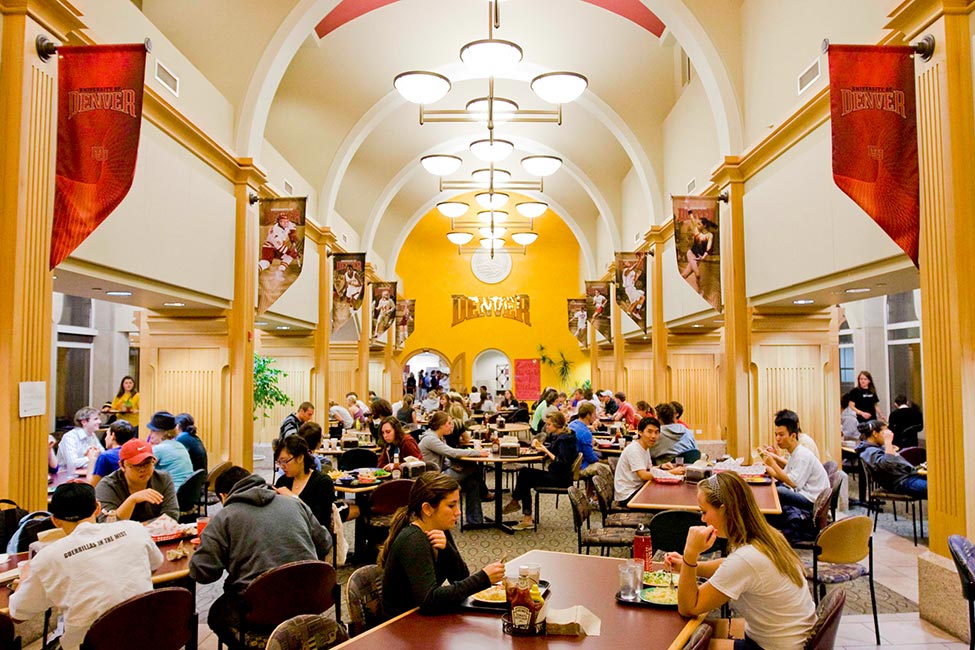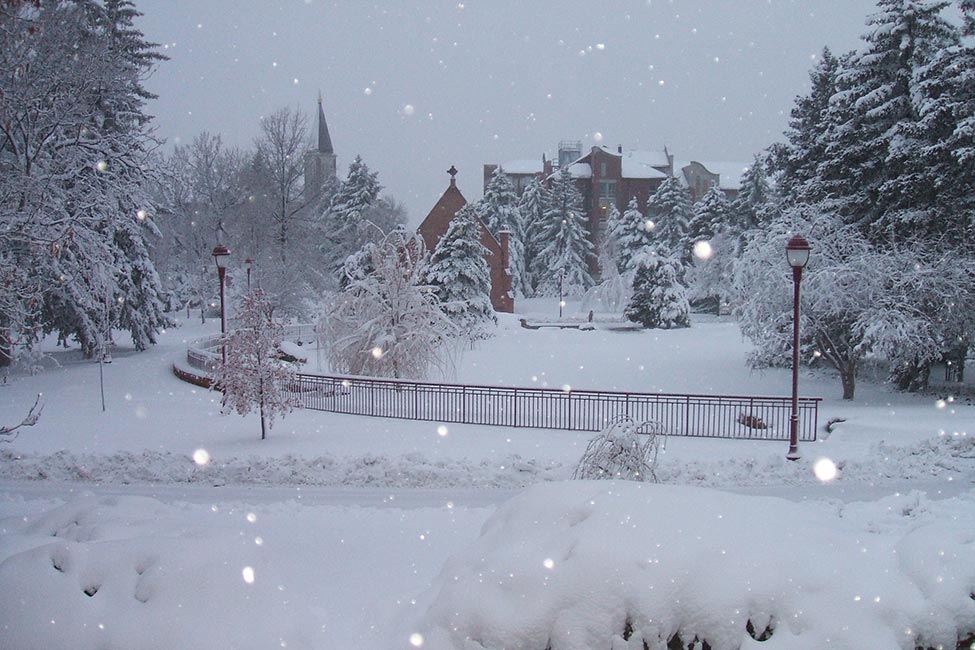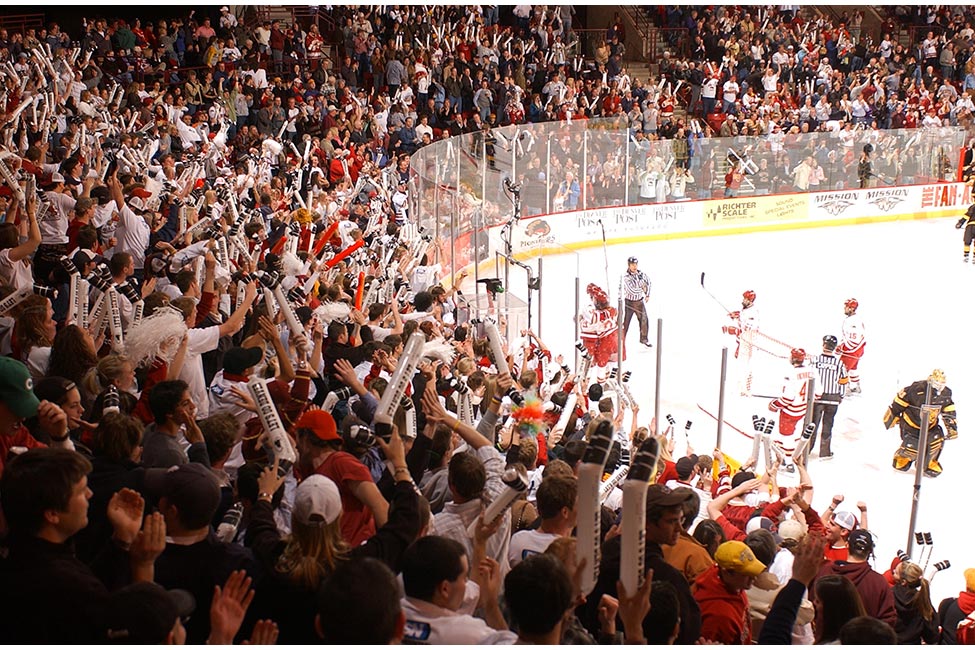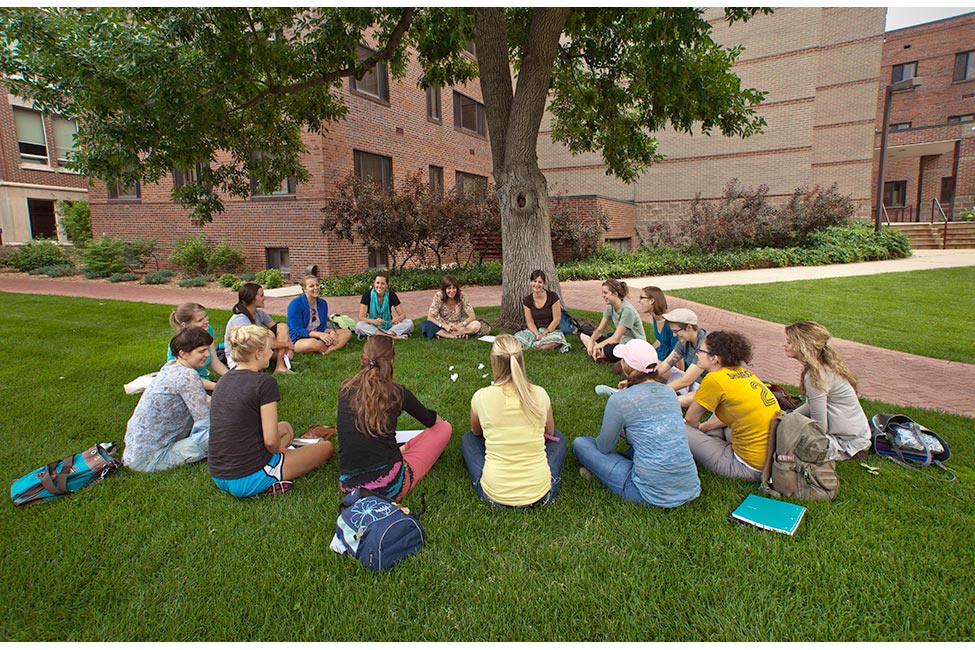 Fast Facts
School Size

Medium

Tuition

$45,000—$50,000 Year

Affiliation

Private

Type of School

University/Intensive English Program

Student Body Gender

Co-ed

Religious Affiliation

No Affiliation

Scholarships for International Students

Yes

Conditional Admission Available

Yes

Top Programs

Business, Engineering, World Politics (BA)

Setting

Suburban

Accreditation and Certification

CEA, EnglishUSA Member, UCIEP Member

Type of Housing

Residence Hall, Apartment

Social Media
The University of Denver
As the oldest private university in the Rocky Mountain Region, the University of Denver (DU) draws students from all 50 US states and more than 85 countries. Our reputable academic programs and excellent faculty, as well as our location in one of the most beautiful and exciting areas of the country, are the main reasons students choose to live and study here. Being a student at the University of Denver is an international experience as well, as you encounter the culture of the United States and meet people from around the globe.
The University of Denver enrolls approximately 12,150 students, with 5,738 undergraduates and 5,641 graduate students. Of this total, more than 1,290 are international students.
We have 12 bachelor's degrees in more than 100 areas of study. In addition to our many popular and traditional programs in the Arts, Business, Music, Humanities, Social and Natural Sciences, we also have:
Computer Engineering
Digital Media Studies
Electronic Media Arts Design
International Studies
Hotel, Restaurant & Tourism Management
Information Technology
International Business
The average undergraduate class size is 20 students, and graduate classes are even smaller. This means that your professors are accessible when you have questions. We are proud of the support and personal attention we can offer you. From the day you send in your application to the moment you graduate with your diploma in hand, you'll meet people who are here to help you and who believe in your success.
First- and second-year students are required to live on campus. Modern residence halls typically include common areas and kitchen. DU also offers themed Living and Learning Communities, where individuals with common interests benefit from a common residence space and related academic programming. Halal meat options are available to all students with a meal plan in the residence halls.
Undergraduate merit scholarships range from $10,000 to $24,000 per year.  All applicants are automatically considered; no additional application is required.  Approximately 75% of DU undergraduate international students receive merit scholarships. No need-based aid is available to international students.
Throughout its history, the University of Denver has trained and educated some of the foremost visionaries in government, education, business, sports, the arts, entertainment, healthcare -- in every field that needs people who value innovation and integrity. Some of these prominent alumni include:
Condoleezza Rice, former U.S. Secretary of State
Andrew Rosenthal, Editorial Page Editor, The New York Times
Susan Waltz, First American to chair Amnesty International's governing board
Peter Morton, founder, Hard Rock Café
Dr. Ibrahim A. Al Assaf, Minister of Finance, Saudi Arabia
Sheikh Ahmed bin Saeed Al Maktoum, Chairman, The Emirates Group
In addition to all of the benefits of a University of Denver education, there are additional opportunities designed and staffed especially for international students.
The International House
The International House helps international students with their immigration and cultural adjustment needs and conducts International Student Orientation. In addition, it offers a warm and hospitable environment in which people from all different backgrounds can mingle, share ideas and feel at home.
The English Language Center
Students from all over the world come to the English Language Center at the University of Denver to learn English. ELC graduates continue to be successful undergraduate and graduate students at the University of Denver and other universities. The ELC program is an intensive academic preparation program and students have 25 hours of classroom instruction each week.
Students enjoy our first-class facilities and the friendships they make as they study here and participate in campus life at the University of Denver. The highly qualified ELC Faculty and Staff welcome you and the diversity you bring to our program.
The ELC is a member of UCIEP, AAIEP, and NAFSA, and is accredited by the CEA (Commission on English Program Accreditation). All of our teachers hold Masters Degrees related to language education. We also have a friendly front office staff that is willing and able to help you during your time at the ELC.
The ELC offers five levels of English, from beginning to College Preparation and also offers a Graduate Preparation Program for those students already fully or conditionally admitted into a graduate program at DU.
As an ELC student, you may:
Apply for on-campus housing in the Residence Halls.
Find an apartment to rent near campus.
We hope you will join us in Denver and at the ELC. Colorado is a beautiful state full of places to ski, snowboard, hike, bike, and simply view the mountain scenery. The ELC is a great place to learn English in small classes and enjoy a variety of activities with fascinating classmates from all over the world. See you soon!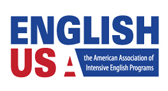 For more information:
University of Denver

University of Denver

International Student Admission
114 University Hall
2197 S. University Blvd.
Denver CO 80208-9401
P: 303.871.2790
English Language Center
1958 S. Josephine St.
Denver CO 80208
P: 303.871.3075
Masters
Accounting
Anthropology
Art History
Arts and Humanities
Biochemistry and Molecular Biology
Business Analytics
Chemistry
Child Development
Communication
Computer Engineering
Computer Science
Economics
Education
Electrical Engineering
Engineering
English Literature
Environmental Studies and Sustainability
Finance
Geographic Information Science
Geography
Human Resource Management
International Relations
Journalism
Law
Marketing
Mathematics
MBA
Media and Information Studies
Music
Physics
Psychology
Public Policy
Public Relations
Social Work
Special Education
Statistics
Bachelor Degree
Accounting
Anthropology
Art History
Arts and Humanities
Astrophysics
Biochemistry and Molecular Biology
Business
Business Analytics
Business Information Systems
Business Research
Cell and Molecular Biology
Chemistry
Child Development
Communication
Composition
Computer Engineering
Computer Science
Construction Management
Criminal Justice
Digital Recording Arts
Economics
Education
Electrical Engineering
Engineering
English Literature
Environmental Biology/Microbiology
Environmental Studies and Sustainability
Film Studies
Finance
General Management
Geographic Information Science
Geography
Geological Sciences
Global & Area Studies
Global Studies in the Arts and Humanities
Health and Wellness
History
Hospitality and Tourism
Hospitality Business Management
Human Biology
Humanities-Prelaw
International Planning Studies
International Relations
Internships
Journalism
Liberal Arts
Literature in English
Marketing
Marketing and Communications
Mathematics
Mechanical Engineering
Media and Information Studies
Microbiology & Molecular Genetics
Music
Music Composition
Natural Science
Philosophy
Physics
Political Science
Predental
Premedical
Psychology
Public Policy
Public Relations
Science
Social Relations and Policy
Sociology
Special Education
Special Needs/Learning Disabilities
Statistics
Studio Art
Theatre
Urban and Regional Planning
Video Game Design
Women's and Gender Studies
World Politics (BA)
English Programs
English for Academic Purposes
English Language (ESL)
IELTS in the USA
Intensive English as a Second Language
Summer Intensive English