Mercer University English Language Institute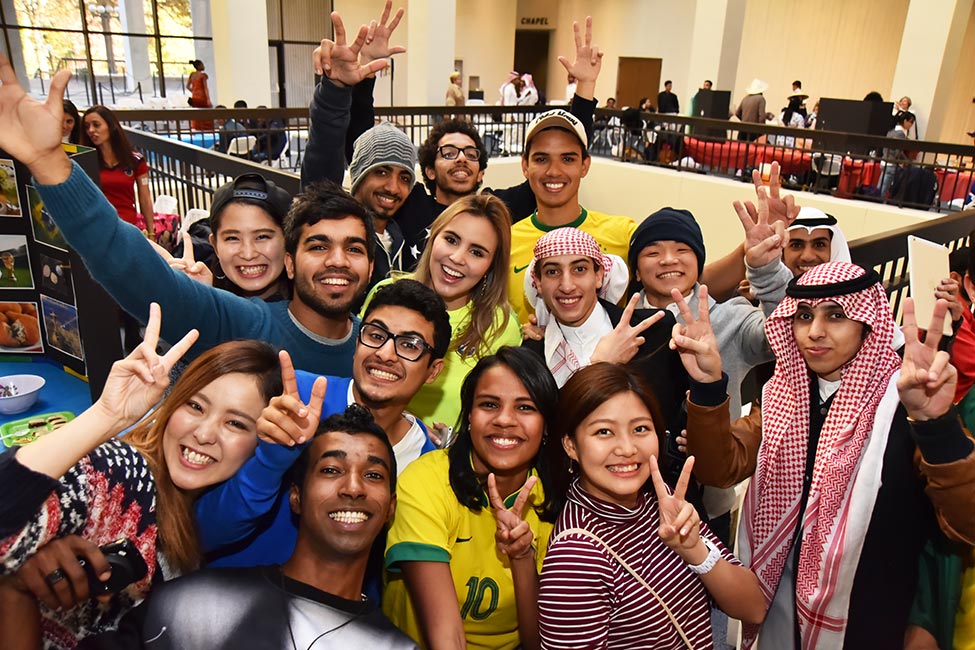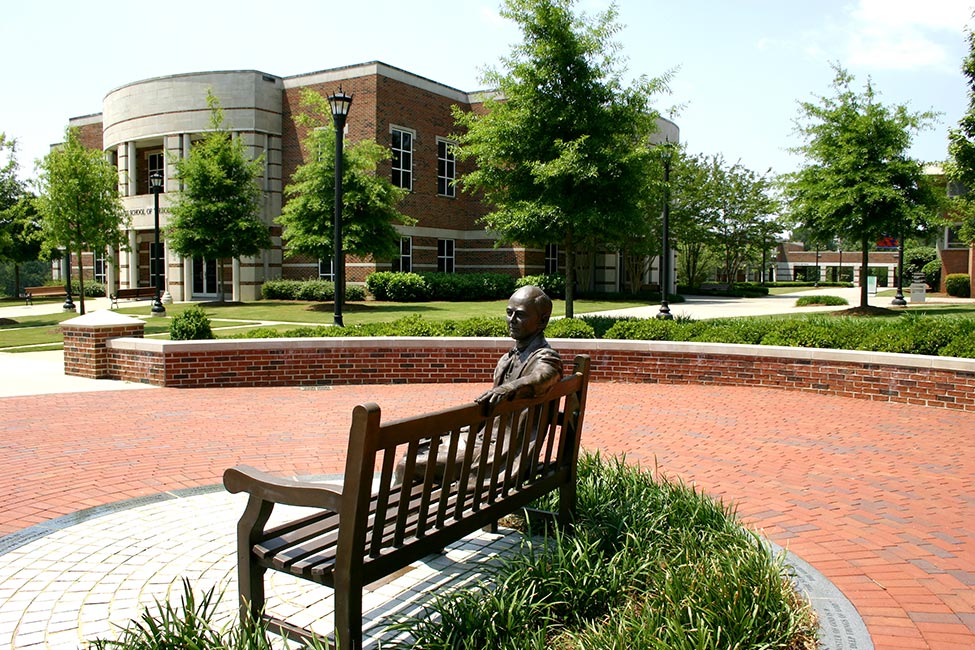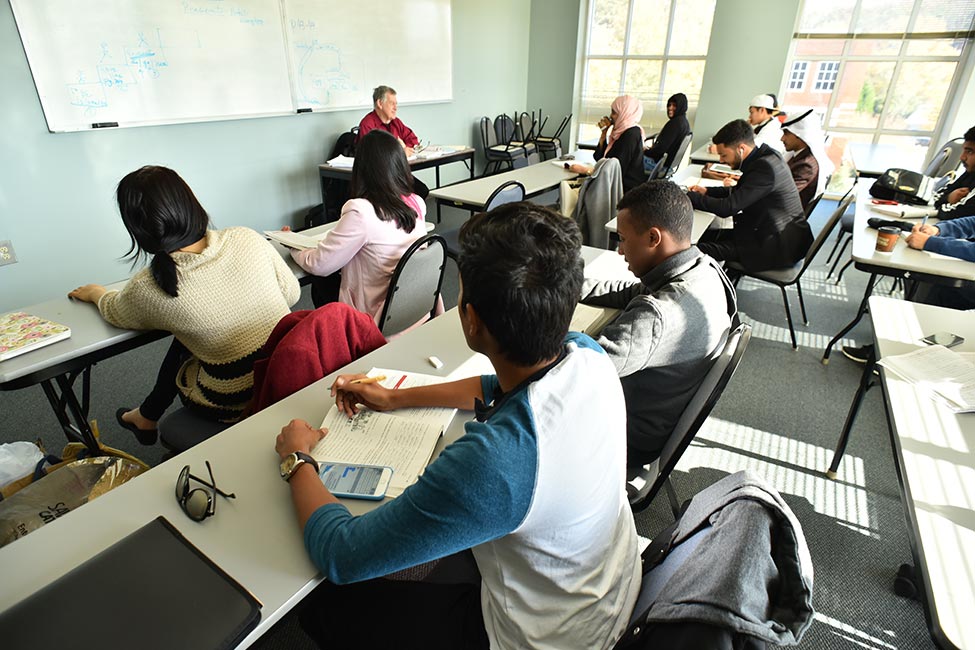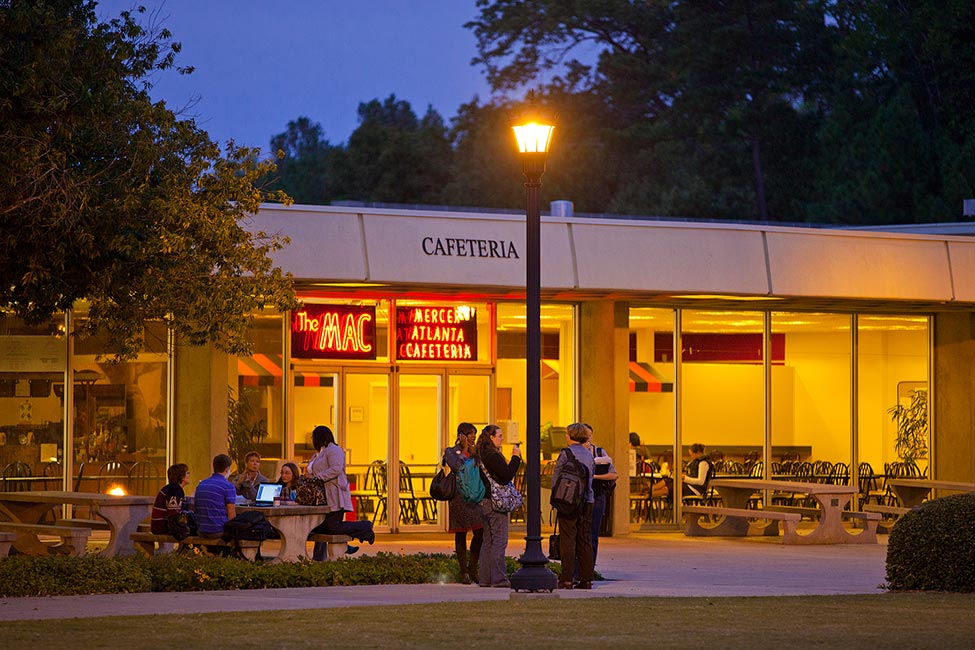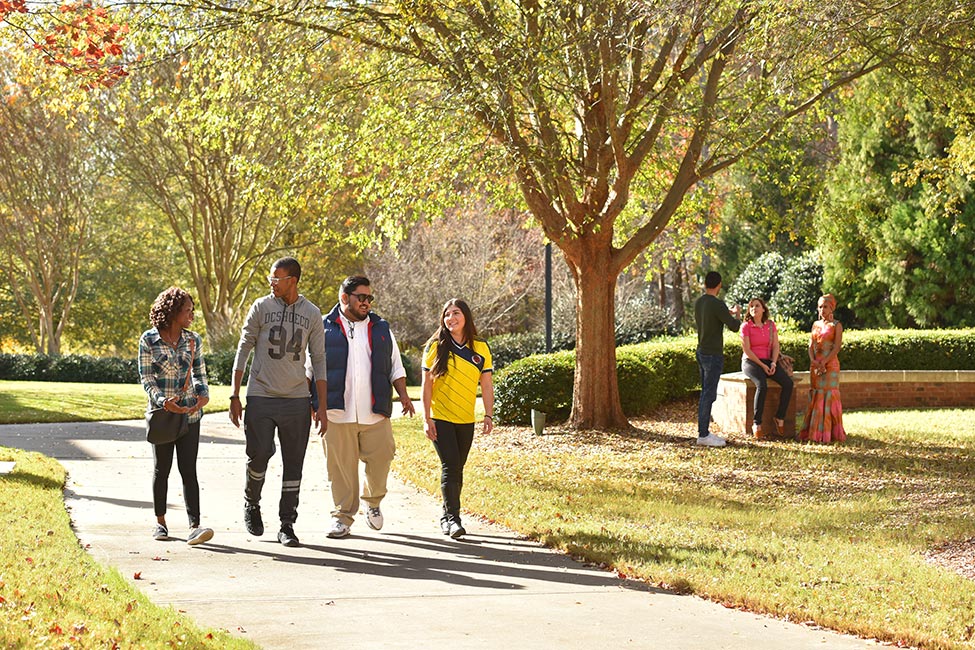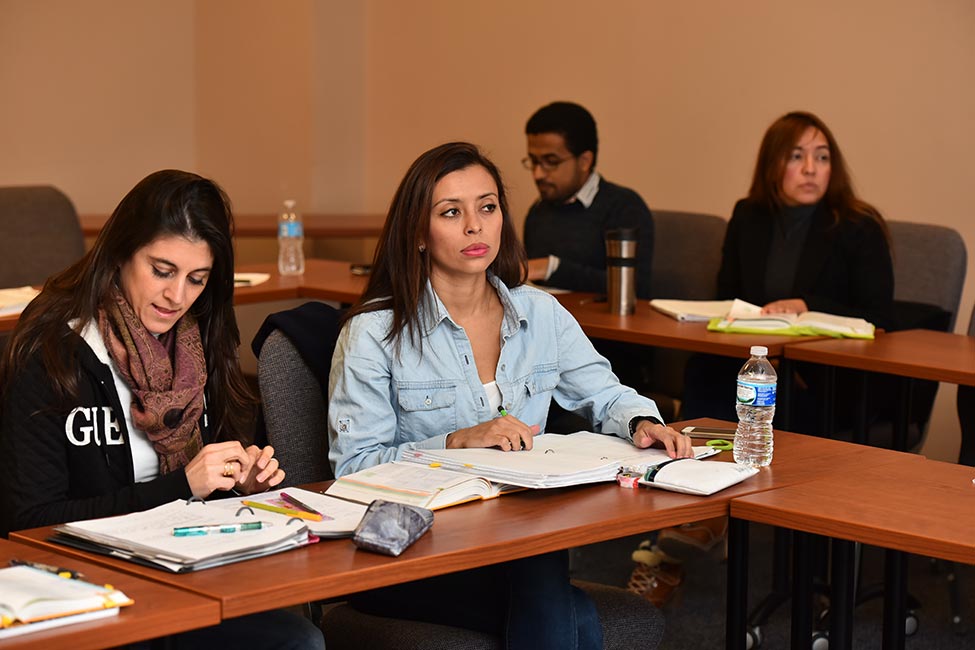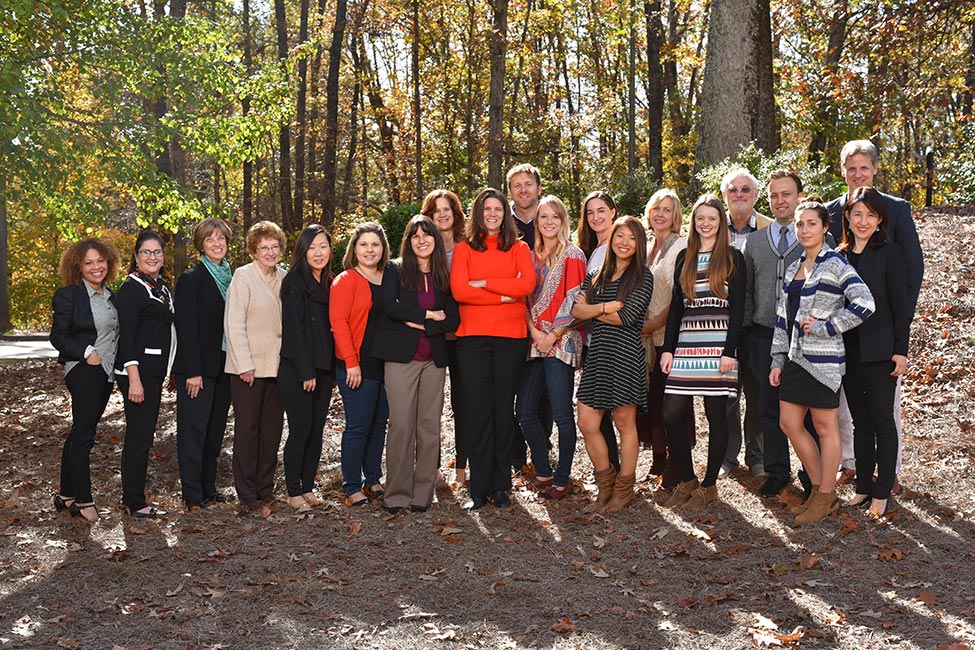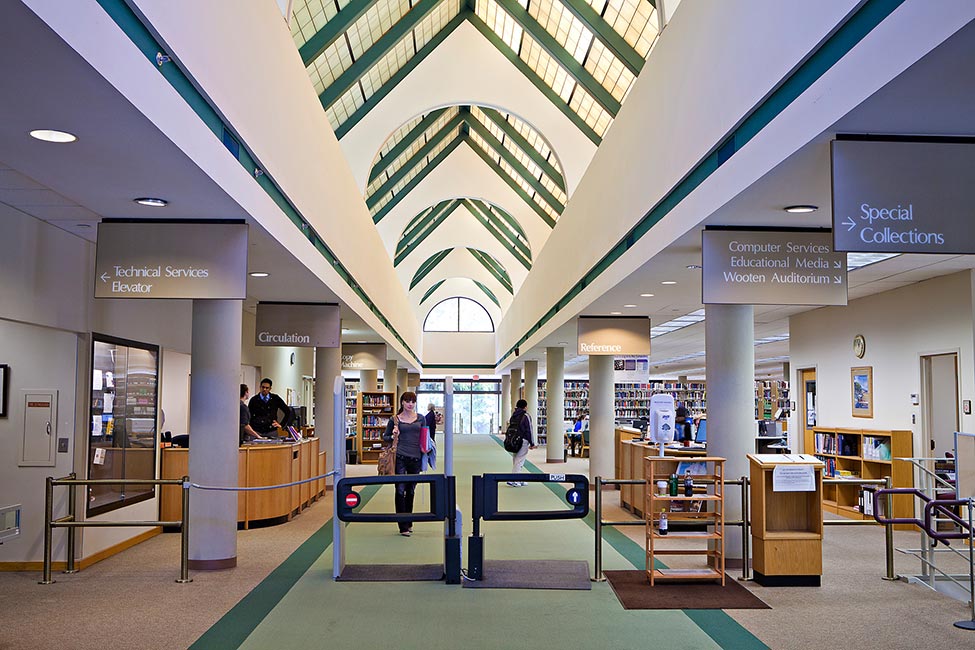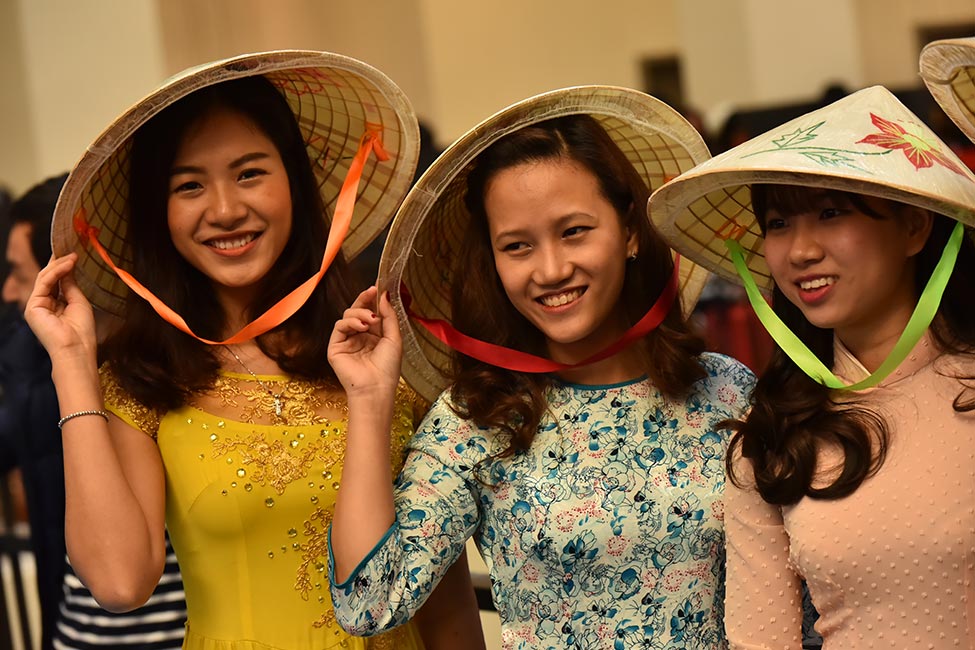 Fast Facts
School Size

Small

Tuition

$1,000—$5,000 Session

Affiliation

Private

Type of School

University/Intensive English Program

Student Body Gender

Co-ed

Religious Affiliation

No Affiliation

Scholarships for International Students

No

Conditional Admission Available

Yes

Top Programs

English Language (ESL), English for Specific Purposes Programs, English for Professionals

Setting

City, Suburban

Accreditation and Certification

EnglishUSA Member, UCIEP Member, SACSCOC

Type of Housing

Residence Hall, Homestay, Apartment

Social Media
MERCER ELI MAKES A DIFFERENCE!
Mercer University's mission is to equip its students with the skills and knowledge required to live full and successful lives, to empower them to become leaders in communities throughout the world, and to inspire them to deploy their talents to positively impact the human condition. Our vision is to change the world one student at a time.
The mission of the English Language Institute at Mercer University is to empower international students to develop the English language proficiency necessary for personal, academic, and professional success.
In addition, the faculty and staff of the ELI strive to provide a tolerant and supportive community in which students are encouraged to develop cross-cultural friendships, engage in service, and explore concepts of global citizenship and international cooperation.
ABOUT THE ENGLISH LANGUAGE INSTITUTE
Founded in 1986 on Mercer University's Atlanta, Georgia campus, the ELI has been preparing international students for university-level academic study for over 30 years. Though our mission has expanded to educating students for success in English in not only academics but also personal and professional contexts, our commitment to our students has never changed. Our faculty strive to achieve best practices in language teaching in order to meet student learning goals, and our staff are dedicated to providing student support services for advising, experiential learning, and full immersion into U.S. culture. Our program is part of the fabric of the Atlanta campus and our students have the opportunity to engage with degree-seeking students through academic collaborations with our Schools of Pharmacy and Health Professions and through social collaborations with a variety of departments and schools.
OUR PROGRAMS
The English Language Institute consists of three program types: Our Intensive English Program (IEP), Alternative Summer Learning Experiences, and Special Programs.
THE INTENSIVE ENGLISH PROGRAM
The IEP consists of 22 hours of face-to-face classroom learning per week over two semesters each year. Students are placed into one of four proficiency levels of English after taking a placement test during orientation, and progress through our program from that entry point through Level 4. Our advising staff works individually with students over the course of their enrollment to offer academic and personal support and to ensure that they progress through our program successfully. Additionally, our advising staff assists students with applying for degree programs and seeking other opportunities beyond their completion of the English program. 
Each level consists of four skills-based courses; contact hours for each course are associated with the time necessary for students to acquire English proficiency in the individual skill. Students at a beginner level are expected to complete the program after four semesters, or two academic years. Students who complete our highest level meet the Mercer University English language proficiency requirement for admission and are therefore exempt from submitting TOEFL or IELTS scores as part of the application for degree program study.
Students can enroll in the program either at the beginning of each semester, in August or January. Mid-term enrollment in October and March is also available for students who struggle to secure visas by the semester enrollment deadlines. Calendars and costs can be found on our website here:  https://international.mercer.edu/english-language-institute/dates-cost/. 
SUMMER 2020 ONLINE ACADEMIC PREPARATION COURSES
In response to the Covid-19 pandemic crisis, Mercer University has moved all summer courses online. Consequently, the ELI has decided to offer a special menu of academic skills preparation courses for our students who plan to enroll in undergraduate or graduate degree programs in the United States once the crisis has passed. Our courses are taught using a combination of the Canvas platform for asynchronous learning and the Zoom platform for scheduled class meetings and individual instruction and advising. 
A description of each of these three-credit-hour equivalent courses is available on our website at https://international.mercer.edu/english-language-institute/programs/2020-online-courses/.
Below is a schedule of course enrollment periods. 
SIX WEEK CLASSES
 MAY 18 - JUNE 26   
 JUNE 29 - AUGUST 7   
LISTENING 
 SPEAKING
READING I
 READING II
TWELVE WEEK CLASSES
MAY 18 - AUGUST 7
ACADEMIC WRITING
INTERCULTURAL COMMUNICATION
SPECIAL PROGRAMS
We offer short-term and long-term programs throughout the year for special groups. Programs range from one week to six months or more.
Because we design each program tailored to the specific needs of each group, participants can be integrated within our existing ELI classes or have a completely separate schedule. In addition to the courses, we also offer supplementary opportunities including classroom observations, tutoring, seminars, conversation practice with community volunteers, partnerships with other campus departments, and hybrid courses.
We currently offer the following types of programs:
English Communication & Culture
ESL/EFL Teacher Training
Business & Professional English
English for health professionals, or other specialized fields
Hybrid programs
STUDENT SERVICES 
ELI students who are enrolled in our Intensive English Program or in one of our Special Programs can take full advantage of the campus student services offered at Mercer University, whether they are living in the campus dormitory, in an apartment or facility off campus, or in a homestay. 
Campus Services Include:
Library
Computer Labs
Membership in Student Organizations 
Participation in Campus Activities and Events
Campus Healthcare Services
Fitness Facilities: Including a gym, swimming pool, and fitness classes
Cafeteria
Free Parking
Weekly Transportation to Local Grocery

 @MercerELI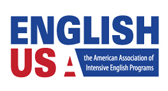 For more information:
Mercer University English Language Institute

Bachelor Degree
Accounting
Art History
Arts and Humanities
Biochemistry and Molecular Biology
Biosystems Engineering
Business Information Systems
Chemistry
Communication
Computer Engineering
Computer Science
Criminal Justice
Economics
Education
Electrical Engineering
English Literature
Environmental Biology/Microbiology
Environmental Studies and Sustainability
Finance
Global & Area Studies
Graphics/Multimedia & Web Design
History
Human Resource Management
International Relations
Journalism
Law
Liberal Arts
Marketing
Mathematics
Mechanical Engineering
Media and Information Studies
Music
Nursing
Philosophy
Physics
Political Science
Psychology
Public Health
Public Policy
Sociology
Sports
Theatre
Women's and Gender Studies
Masters
Accounting
Biomedical Laboratory Science
Biosystems Engineering
Business
Business Analytics
Clinical Laboratory Sciences
Computer Engineering
Criminal Justice
Education
Electrical Engineering
Engineering
Health and Wellness
Law
MBA
Mechanical Engineering
Medical/Dental
Music
Nursing
Nutritional Sciences
Pharmacology and Toxicology
Public Health
English Programs
Business English
English for Academic Purposes
English for Professionals
English for Specific Purposes Programs
English Language (ESL)
General English Programs
Intensive English as a Second Language
Summer Intensive English
TOEFL and University Preparation