Kirkwood Community College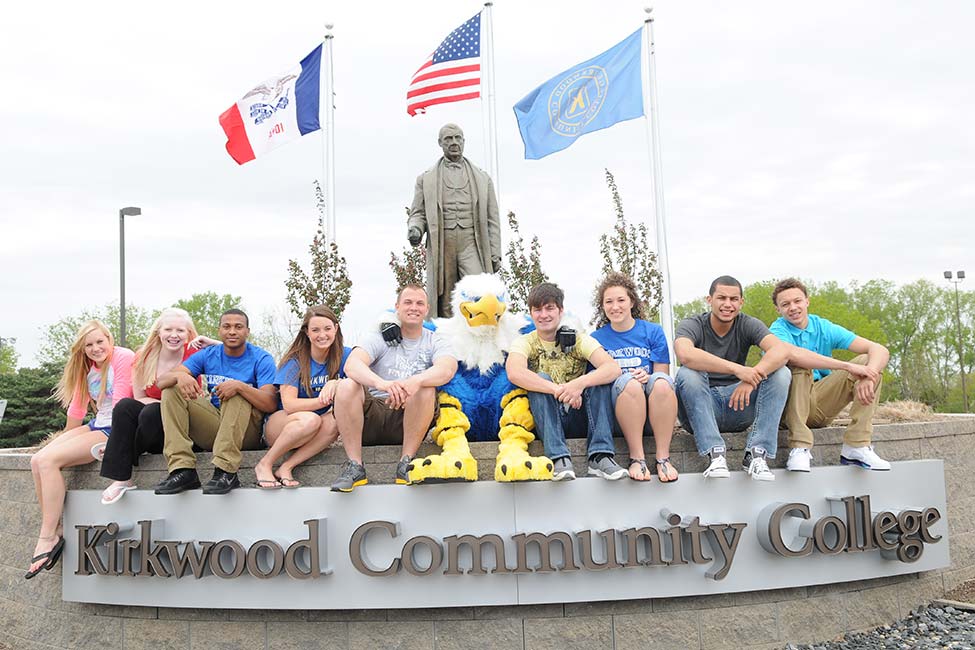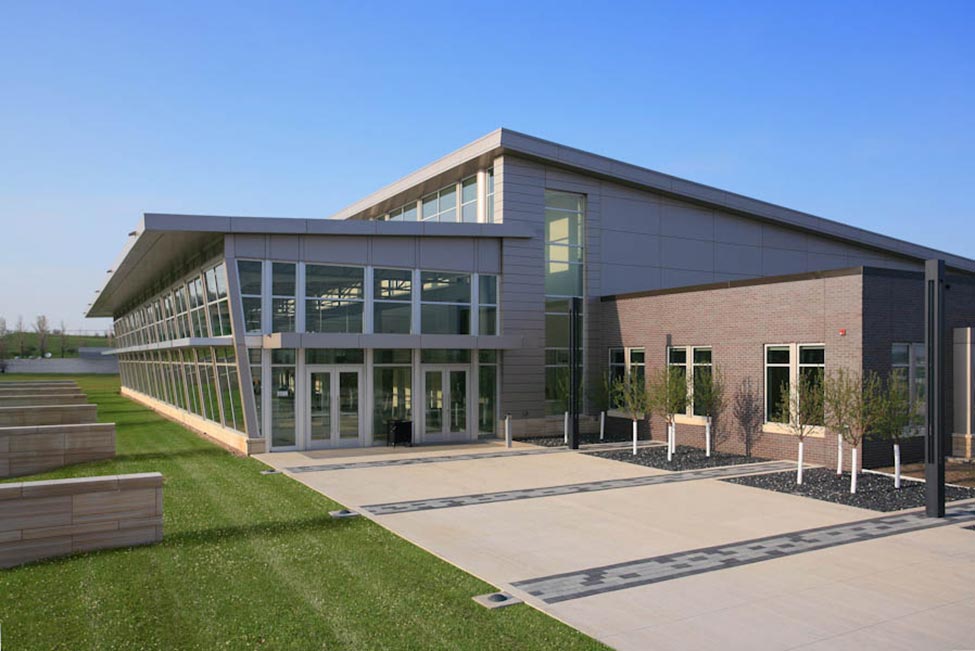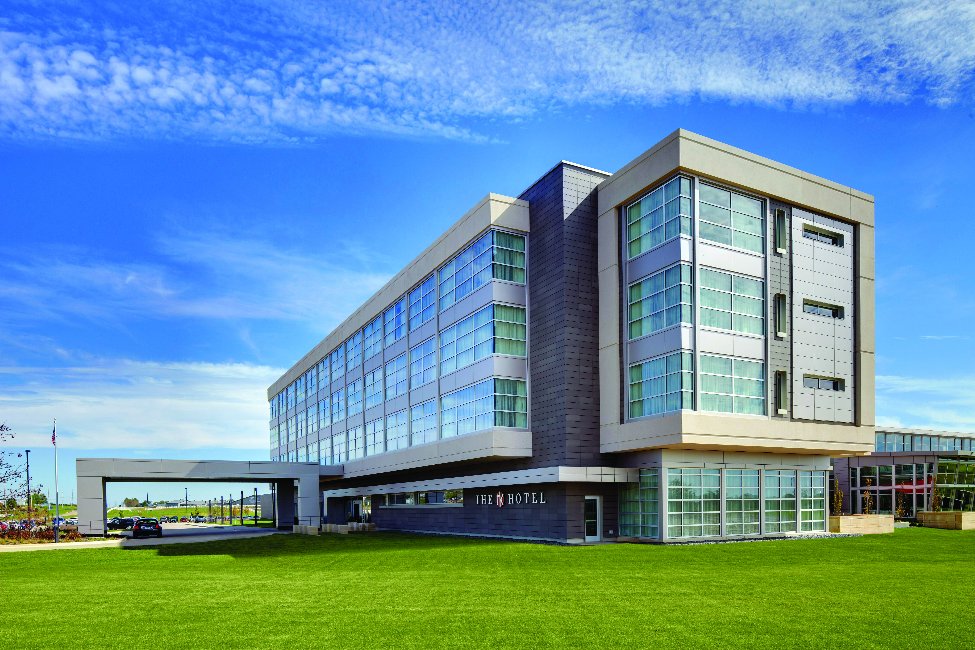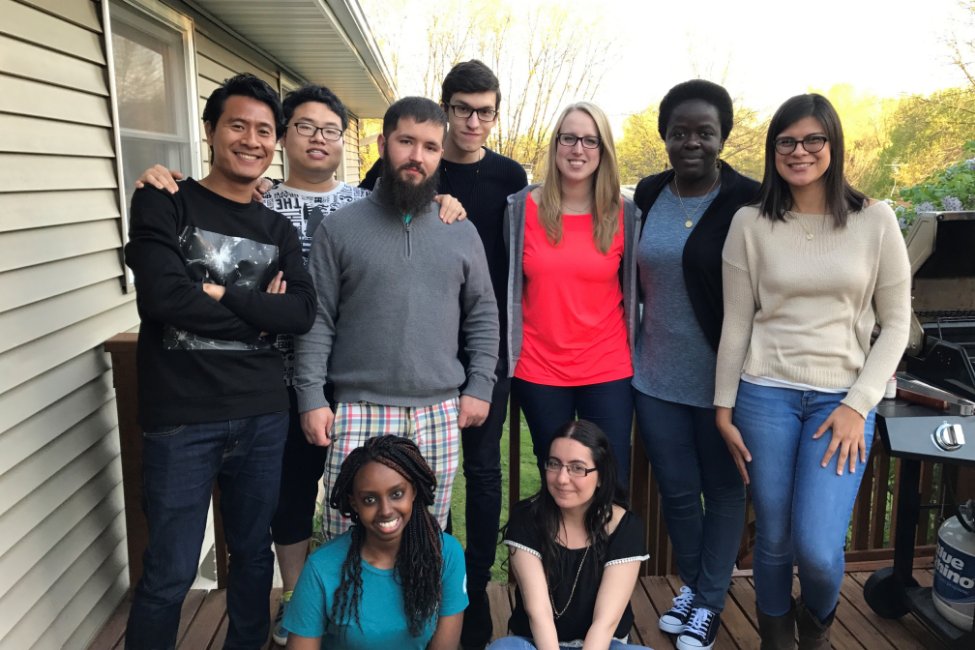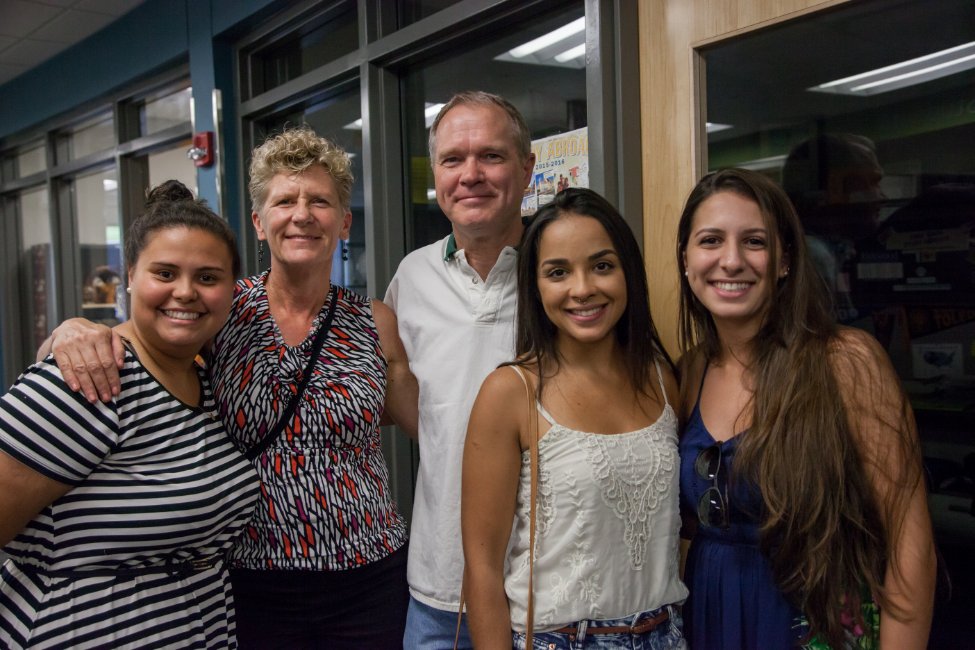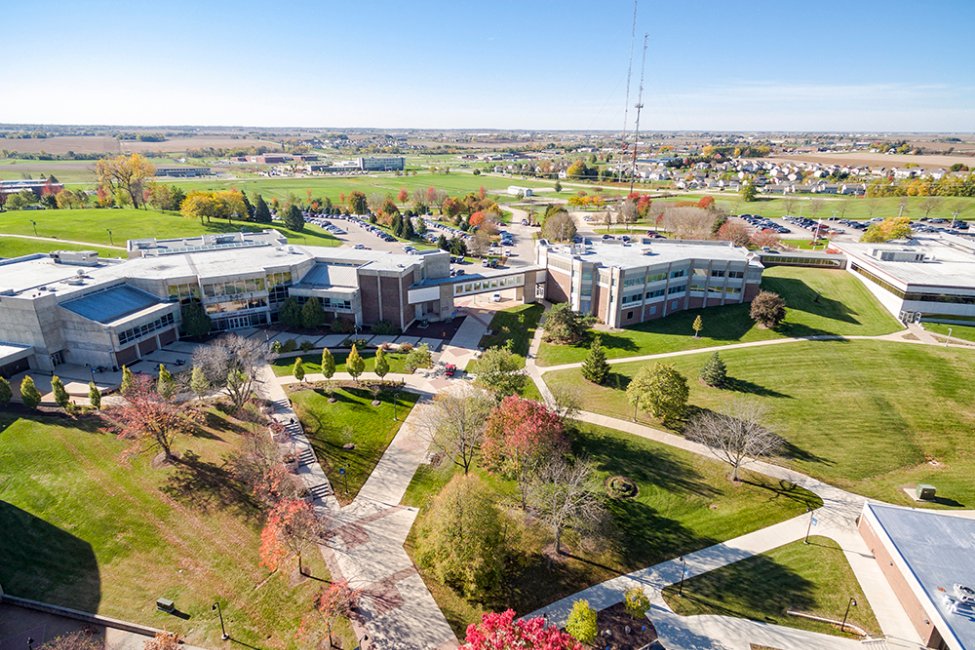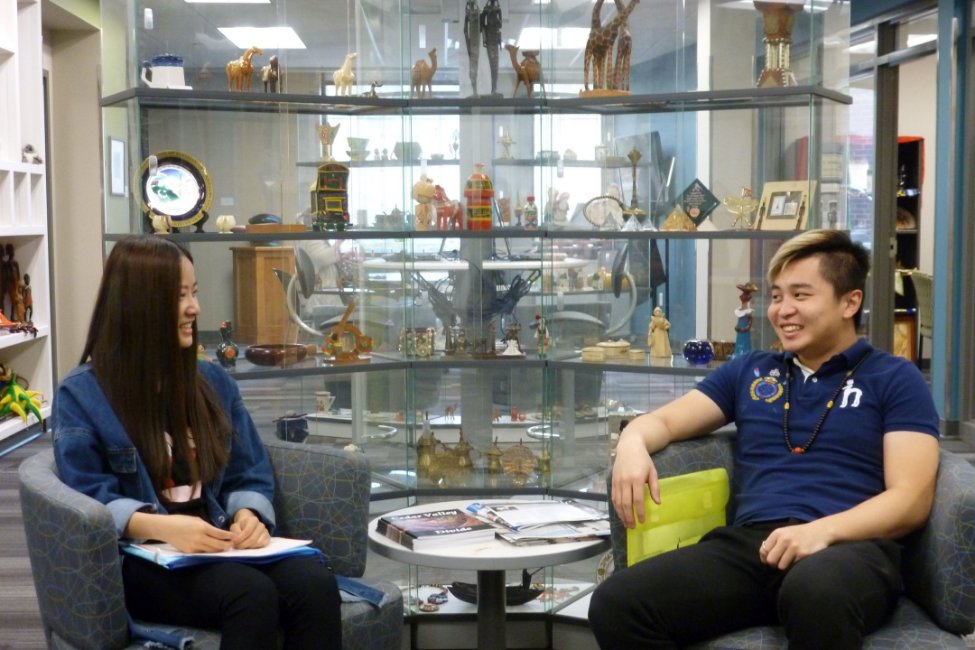 Fast Facts
School Size

Medium

Tuition

$15,000—$20,000 Year

Affiliation

Public

Type of School

2yr/Community College

Student Body Gender

Co-ed

Religious Affiliation

No Affiliation

Scholarships for International Students

Yes

Conditional Admission Available

Yes

Top Programs

Business, Engineering, University Transfer

Setting

City, Small/College town

Accreditation and Certification

AACC Schools, HLC

Type of Housing

Homestay, Apartment

Social Media
With global vision and innovative curriculum, Kirkwood is redefining the role of the community college. Kirkwood's motto is "Start Here. Go Anywhere!" and this is the true definition of education at Kirkwood. What are your educational goals? Where do you want to go? Kirkwood works tirelessly to ensure students' coursework transfers to universities nationwide. Students get their first two years of college in a supportive, affordable atmosphere that builds skills, while giving their minds a healthy challenge to prepare them for the next steps in life.
Everyone at Kirkwood Community College is pleased that you are considering us for your next level of educational achievement. Every new student is another new opportunity for us to serve present needs and future dreams. Your needs and plans are vital to what we all can do together.
Campus
Kirkwood's campus is located on the southwest side of Cedar Rapids, Iowa. It sits on 680 acres, has 27 buildings, or the equivalent of 1.1 million square feet of interior learning space, a 400-acre fully functioning farm, an equestrian center, a conference center, a five-acre athletic complex, a hotel under construction and much more.
Programs/Academics
Kirkwood has more than 120 areas of study, an award-winning English Language Acquisition program, world-class instructors and a variety of activities to keep students involved. Our most popular programs include:
Liberal Arts
Business Administration
Human Services
Nursing
Law Enforcement
Pre-Business Transfer
Pre-Engineering
Accounting
Culinary Arts
Early Childhood Development
Tuition and Finances
Kirkwood offers one of the most affordable quality educations in the United States. Kirkwood believes in an education that's exceptional, accessible and affordable. For this reason, it offers the lowest tuition at any community college in Iowa at only $360 per credit hour for international students. Kirkwood also offers scholarship programs to international students, including a $1000 scholarship for new international students.
Our Students
Kirkwood enrolls more than 20,000 students annually in credit classes. Here are some details about the student population:
55% female/44% male
300 international students come from more than 50 countries.
Students come from all 99 Iowa counties, and from more than 40 U.S. states.
26 students - average credit class size.
Student Life
Kirkwood is committed to international education and the ideals of promoting educational exchange. We offer more than 13 different Study Abroad programs each year where students can spend 2-4 weeks studying in another country. Our International Programs Office is fully staffed to service the needs of our international student population as well as all Kirkwood students who would like to enjoy an international experience as part of their education.
Kirkwood's Student Life department facilitates the activities of more than 60 student clubs and organizations including a multicultural club and UN club. There are 393 students in the Phi Theta Kappa international honor society. One of the newest buildings on our campus could also be one of the most impressive. Our 43,500-square-foot Recreation Center caters to healthy, fun choices in exercise and relaxation. For most of the year, the center is open seven days a week with hours that match the busy schedules of Kirkwood students. Three athletic courts, the weight room, a fitness area with dozens of modern exercise machines, and an aerobics/multi-purpose room offer the most popular ways for students and staff to stay fit and healthy. There's a TV lounge area, pool table and other fun things to do in the lobby. Best of all, using the Recreation Center is FREE to students, faculty, and staff—another benefit of being a part of the Kirkwood Community!
Housing
Kirkwood offers many affordable private living options within walking distance to campus, including the new International Cultural Center, a unique housing option created especially for Kirkwood's international students. Designed and furnished with our international students in mind, the ICC provides a special place for international students to live and learn among both international and American students. Besides the ICC, there are several other private apartments nearby.
People who Care
Iowans are known for their sincerity and compassion for people. You will find that Iowa is a beautiful state to get to know people and to create your own educational foundation. The faculty, staff, and students at Kirkwood share in an environment that fosters the development of lasting relationships. This is helped by our small class size and numerous student life activities. Nestled in America's heartland, Cedar Rapids, Iowa, with a population of nearly 125,000, is a friendly, active community that unites rural values with urban culture to create an atmosphere all its own.
For more information:
Kirkwood Community College

Kirkwood Community College

6301 Kirkwood Blvd – Linn Hall 1154
Cedar Rapids IA 52404
P: 319.398.5579
Kirkwood Community College Iowa City Campus
1816 Lower Muscatine Rd
Iowa City IA 52240
P: 319-398-5579
English Programs
American Conversational English
Evening & Weekend English
Bridge Programs
Business English
English for Academic Purposes
English for Postgraduates
English for Professionals
English for Specific Purposes Programs
English Language (ESL)
General English Programs
Intensive English as a Second Language
Summer Intensive English
TOEFL and University Preparation
2yr/Community College - 2+2 Programs
Accounting
Advertising
Aeronautical Engineering
Aeronautical Science
Aeronautics and Astronautics
Agriculture and Natural Resources
Animal Science
Anthropology
Apparel and Textile Design
Applied Engineering Sciences
Applied Mathematics
Applied Statistics
Architectural Engineering
Architecture
Art History
Arts and Design
Arts and Humanities
Arts/Music Camps & Programs
Automotive Technology
Biochemistry and Molecular Biology
Biomedical Laboratory Science
Biosystems Engineering
Business
Business Administration
Business Information Systems
Cell and Molecular Biology
Chemical Engineering
Chemical Physics
Chemistry
Child Development
Civil Engineering
Communication
Composition
Computer Engineering
Computer Science
Conservation Law
Construction Management
Criminal Justice
Crop and Soil Sciences
Culinary
Earth Science
Economics
Education
Electrical Engineering
Engineering
English for Specific Purposes Programs
English Language (ESL)
English Literature
Entomology
Environment Development
Environmental Biology/Microbiology
Environmental Studies and Sustainability
Executive and Professional
Film Studies
Finance
Food Industry Management
Food Science
Foreign Language Teaching
Forensic Science
Forestry
General English Programs
General Management
Genetics
Geographic Information Science
Geography
Geological Sciences
Global & Area Studies
Global Studies in the Arts and Humanities
Graphics/Multimedia & Web Design
Health and Wellness
Heating/Refrigeration/Air conditioning
History
Horticulture
Hospitality and Tourism
Hospitality Business Management
Human Biology
Human Development and Family Studies
Human Nutrition
Human Resource Management
Humanities-Prelaw
Interior Design
International Planning Studies
International Public Health
International Relations
Internships
Journalism
Kinesiology
Landscape Architecture
Law
Liberal Arts
Linguistics
Literature in English
Logistics
Marketing
Marketing and Communications
Marketing Research
Mathematics
Mechanical Engineering
Media and Information Studies
Medical Assistant
Medical/Dental
Microbiology
Microbiology & Molecular Genetics
Music
Music Composition
Natural Science
Neuroscience
Nursing
Nutritional Sciences
Occupational Therapy
Online Teaching and Learning
Pharmacology and Toxicology
Philosophy
Physics
Physiology
Plant Biology
Plumbing
Political Science
Predental
Premedical
Prenursing
Psychology
Public Health
Public Policy
Public Relations
Science
Serious Game Design & Research
Small Animal Clinical Sciences
Social Relations and Policy
Social Work
Sociology
Special Education
Special Needs/Learning Disabilities
Special programs
Sports
Statistics
Studio Art
Study and Travel
Summer Intensive English
Summer Pre-University
Supply Chain Management
Technology/Computers
Telecommunication and Media
Theatre
TOEFL and University Preparation
University Transfer
Urban and Regional Planning
Veterinary Technology
Video and Audio Production
Video Game Design
Vocational Career
Women's and Gender Studies
World Politics (BA)
Youth Development
Zoology
Summer
Accounting
Advertising
Aeronautical Engineering
Aeronautical Science
Aeronautics and Astronautics
Agriculture and Natural Resources
Animal Science
Anthropology
Apparel and Textile Design
Applied Engineering Sciences
Applied Mathematics
Applied Statistics
Architectural Engineering
Architecture
Art History
Arts and Design
Arts and Humanities
Arts/Music Camps & Programs
Astrophysics
Astrophysics and Astronomy
Automotive Technology
Aviation
Biochemistry and Molecular Biology
Biomedical Laboratory Science
Biosystems Engineering
Business
Business Analytics
Business English
Business Information Systems
Business Research
Cell and Molecular Biology
Chemical Engineering
Chemical Physics
Chemistry
Child Development
Civil Engineering
Clinical Laboratory Sciences
Communication
Composition
Computer Engineering
Computer Science
Conservation Law
Construction Management
Criminal Justice
Crop and Soil Sciences
Culinary
Cyber Security
Digital Recording Arts
Earth Science
Economics
Education
Electrical Engineering
Electronics
Engineering
Engineering Mechanics
English for Specific Purposes Programs
English Language (ESL)
English Literature
Entomology
Environment Development
Environmental Biology/Microbiology
Environmental Studies and Sustainability
Executive and Professional
Film Studies
Finance
Food Industry Management
Food Science
Foreign Language Teaching
Forensic Science
Forestry
General English Programs
General Management
Genetics
Geographic Information Science
Geography
Geological Sciences
Global & Area Studies
Global Studies in the Arts and Humanities
Graphics/Multimedia & Web Design
Health and Wellness
Heating/Refrigeration/Air conditioning
History
Homestay Programs
Horticulture
Hospitality and Tourism
Hospitality Business Management
Human Biology
Human Development and Family Studies
Human Nutrition
Human Resource Management
Humanities-Prelaw
Interior Design
International Planning Studies
International Public Health
International Relations
Journalism
Kinesiology
Landscape Architecture
Law
Liberal Arts
Linguistics
Literature in English
Marine Sciences
Marketing
Marketing and Communications
Marketing Research
Mathematics
Mechanical Engineering
Media and Information Studies
Medical Assistant
Medical/Dental
Microbiology
Microbiology & Molecular Genetics
Music
Music Composition
Natural Science
Neuroscience
Nursing
Nutritional Sciences
Occupational Therapy
Online Teaching and Learning
Pharmacology and Toxicology
Philosophy
Physics
Physiology
Plant Biology
Plumbing
Political Science
Predental
Premedical
Prenursing
Psychology
Public Health
Public Policy
Public Relations
Science
Serious Game Design & Research
Small Animal Clinical Sciences
Social Relations and Policy
Social Work
Sociology
Special Education
Special Needs/Learning Disabilities
Special programs
Sports
Statistics
Studio Art
Study and Travel
Summer Intensive English
Summer Pre-University
Supply Chain Management
Technology/Computers
Telecommunication and Media
Theatre
TOEFL and University Preparation
University Transfer
Veterinary Technology
Video and Audio Production
Video Game Design
Vocational Career
Women's and Gender Studies
World Politics (BA)
Youth Development
Zoology
Bachelor Degree
Accounting
Advertising
Aeronautical Engineering
Aeronautical Science
Aeronautics and Astronautics
Agriculture and Natural Resources
Animal Science
Anthropology
Apparel and Textile Design
Applied Engineering Sciences
Applied Mathematics
Applied Statistics
Architectural Engineering
Architecture
Art History
Arts and Design
Arts and Humanities
Astrophysics
Astrophysics and Astronomy
Automotive Technology
Biochemistry and Molecular Biology
Biomedical Laboratory Science
Biosystems Engineering
Business
Business Administration
Business Analytics
Business Information Systems
Business Research
Cell and Molecular Biology
Chemical Engineering
Chemical Physics
Chemistry
Child Development
Civil Engineering
Clinical Laboratory Sciences
Communication
Composition
Computer Engineering
Computer Science
Conservation Law
Construction Management
Criminal Justice
Crop and Soil Sciences
Culinary
Cyber Security
Digital Recording Arts
Earth Science
Economics
Education
Electrical Engineering
Electronics
Engineering
Engineering Mechanics
English Literature
Entomology
Environment Development
Environmental Biology/Microbiology
Environmental Studies and Sustainability
Executive and Professional
Film Studies
Finance
Food Industry Management
Food Science
Foreign Language Teaching
Forensic Science
Forestry
General Management
Genetics
Geographic Information Science
Geography
Geological Sciences
Global & Area Studies
Global Studies in the Arts and Humanities
Graphics/Multimedia & Web Design
Health and Wellness
History
Horticulture
Hospitality and Tourism
Hospitality Business Management
Human Biology
Human Development and Family Studies
Human Nutrition
Human Resource Management
Humanities-Prelaw
Interior Design
International Planning Studies
International Public Health
International Relations
Internships
Journalism
Kinesiology
Landscape Architecture
Law
Liberal Arts
Linguistics
Literature in English
Logistics
Marketing
Marketing and Communications
Marketing Research
Mathematics
Mechanical Engineering
Media and Information Studies
Medical/Dental
Microbiology
Microbiology & Molecular Genetics
Music
Music Composition
Natural Science
Neuroscience
Nursing
Nutritional Sciences
Occupational Therapy
Online Teaching and Learning
Pharmacology and Toxicology
Philosophy
Physics
Physiology
Plant Biology
Political Science
Predental
Premedical
Prenursing
Psychology
Public Health
Public Policy
Public Relations
Science
Serious Game Design & Research
Small Animal Clinical Sciences
Social Relations and Policy
Social Work
Sociology
Special Education
Special Needs/Learning Disabilities
Sports
Statistics
Studio Art
Supply Chain Management
Teaching English Language
Technology/Computers
Telecommunication and Media
Theatre
Urban and Regional Planning
Veterinary Technology
Video Game Design
Vocational Career
Women's and Gender Studies
World Politics (BA)
Youth Development
Zoology
Online
Business Administration
English for Academic Purposes
English Language (ESL)
Liberal Arts