University of Illinois at Chicago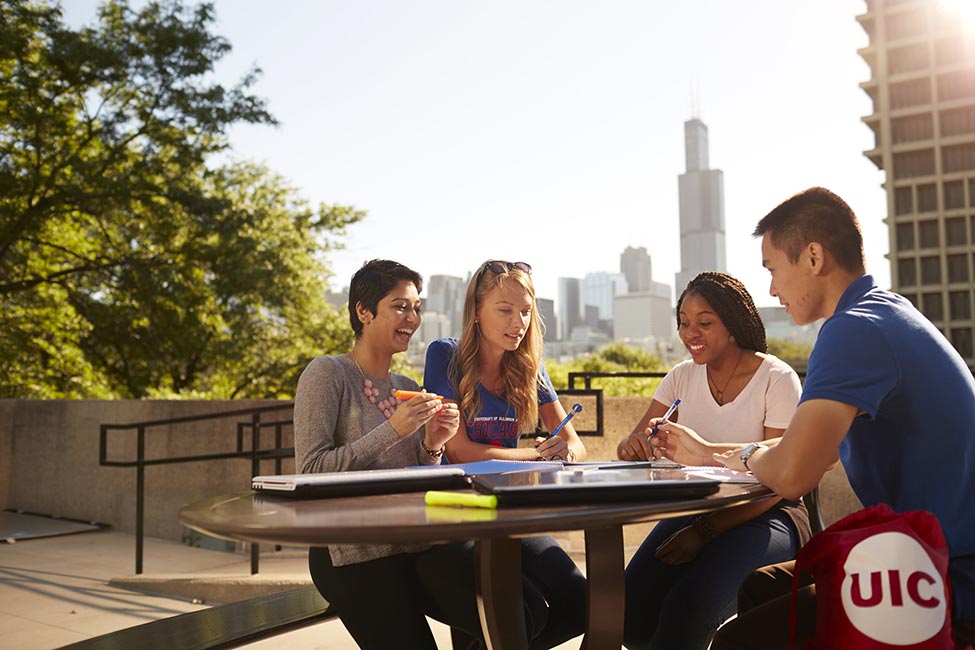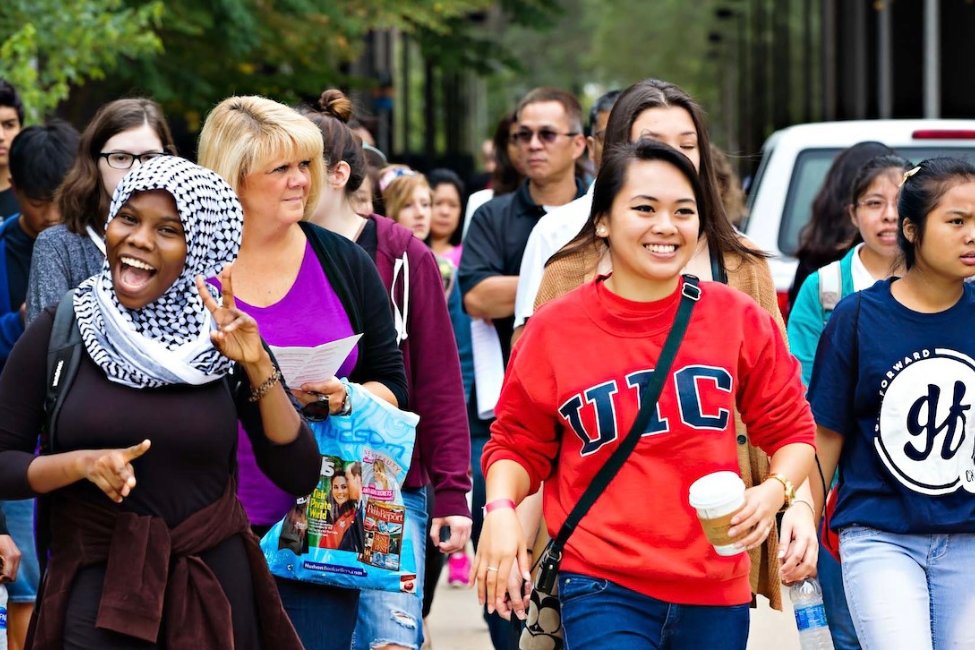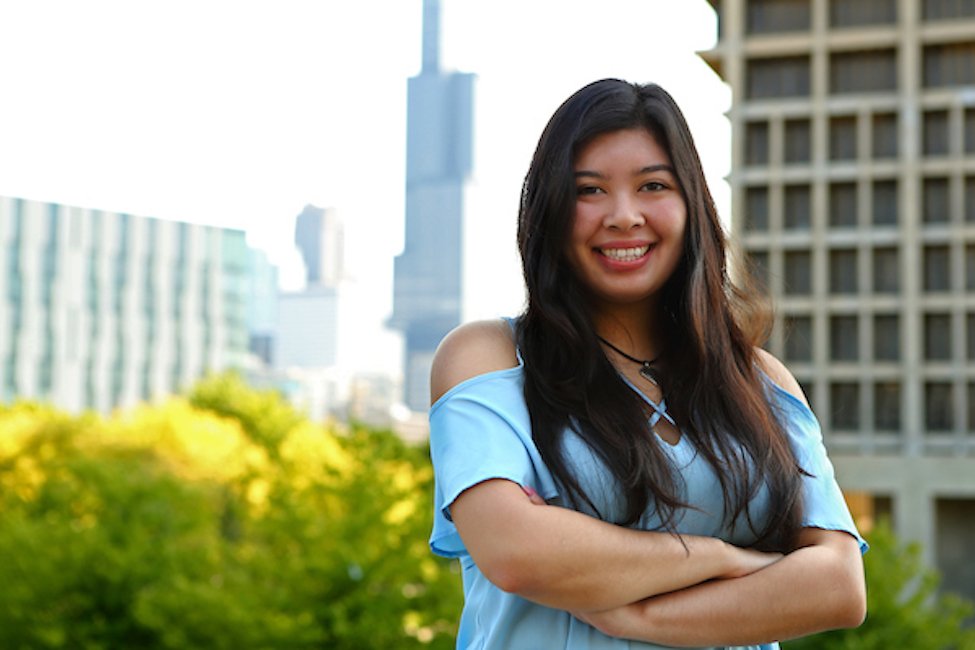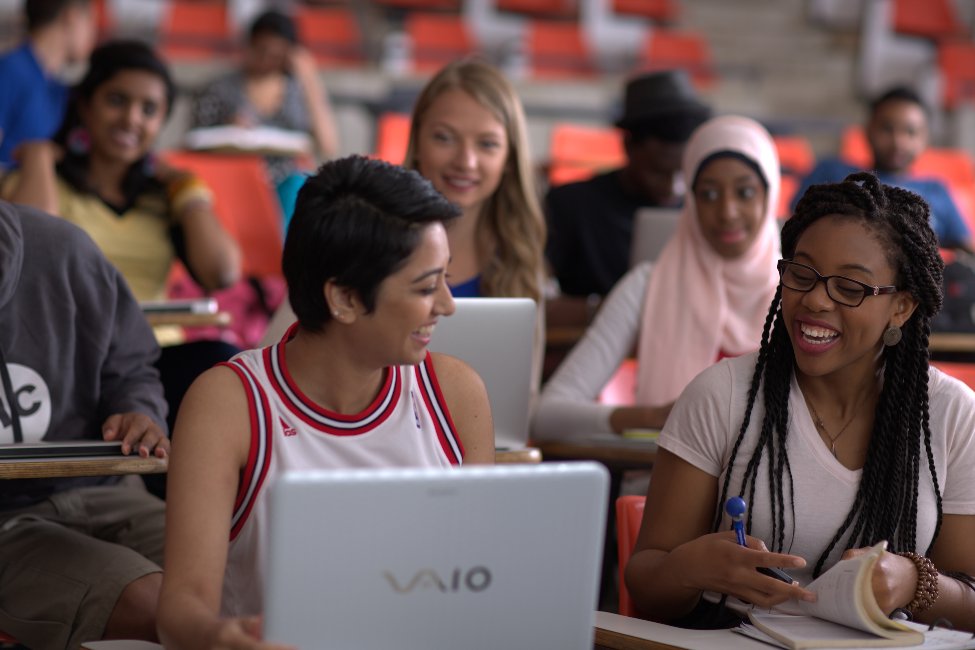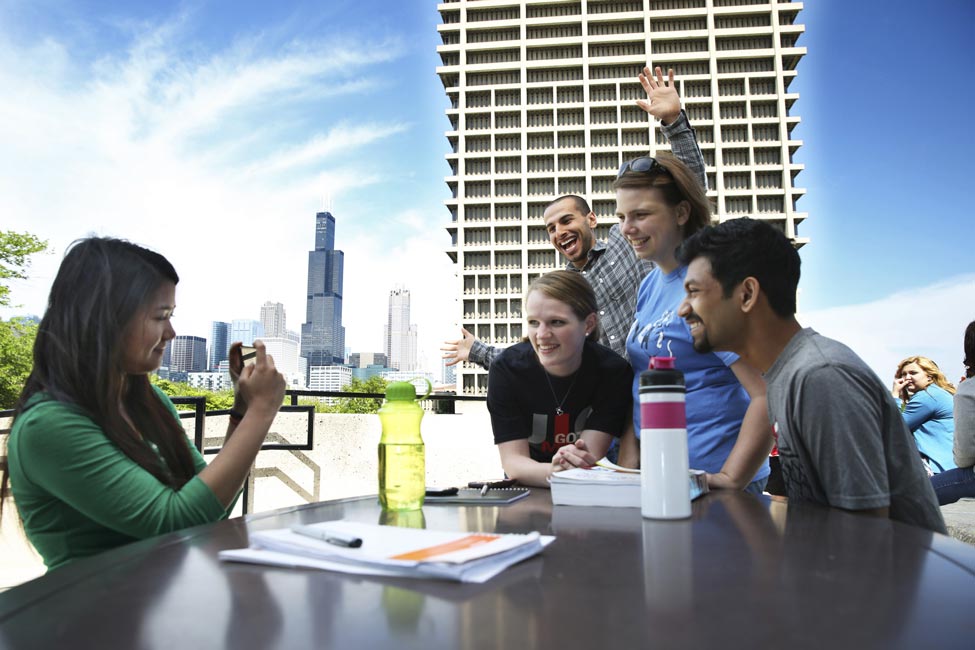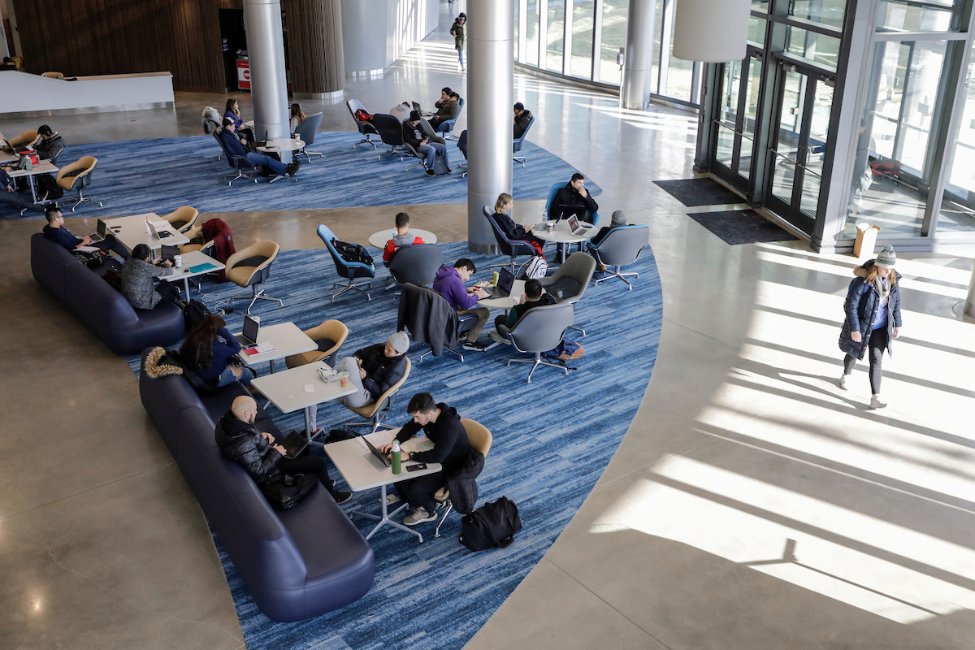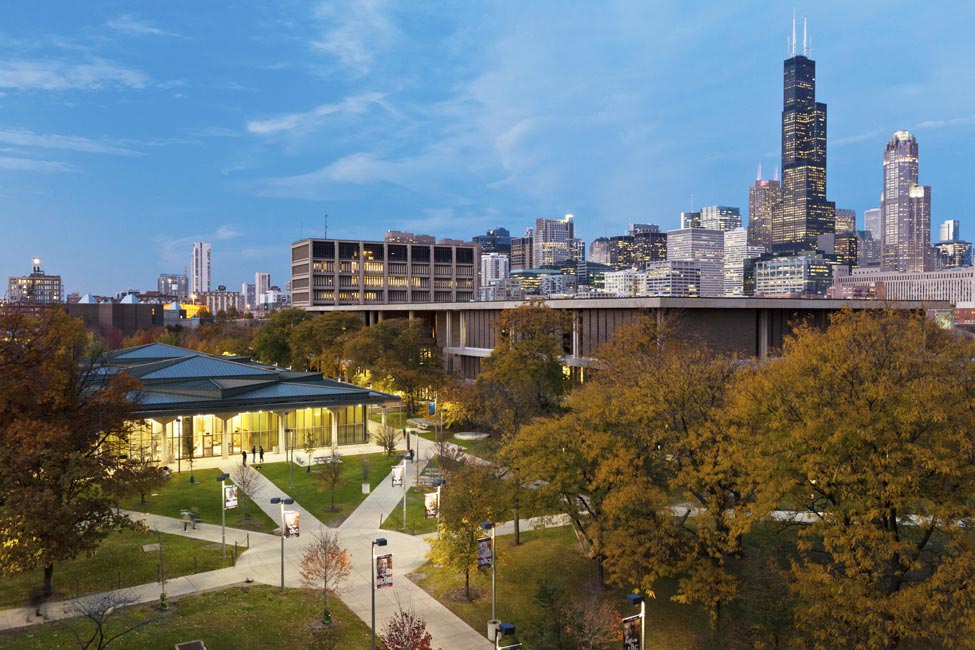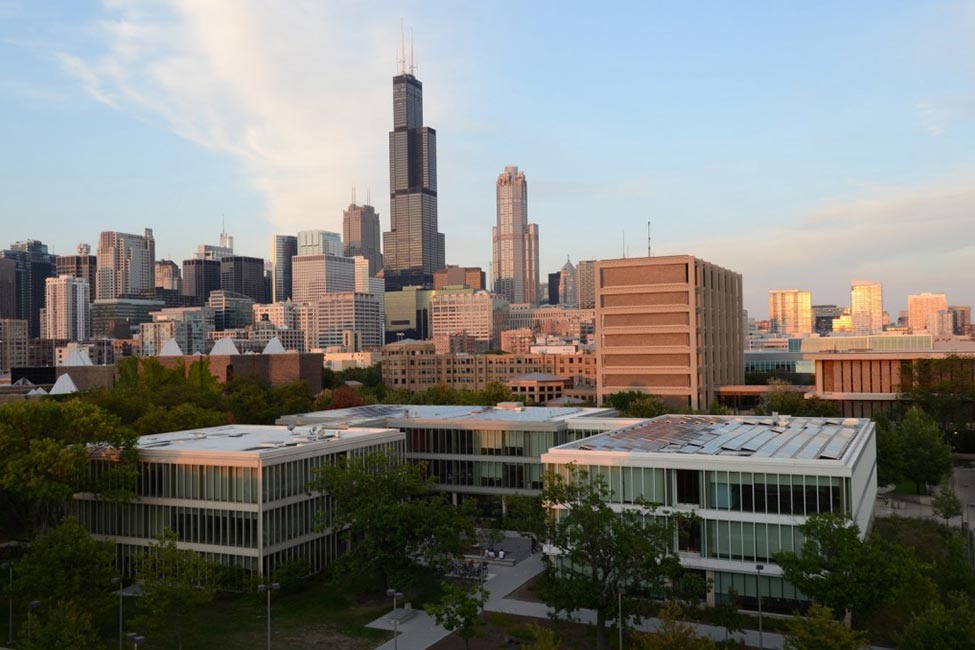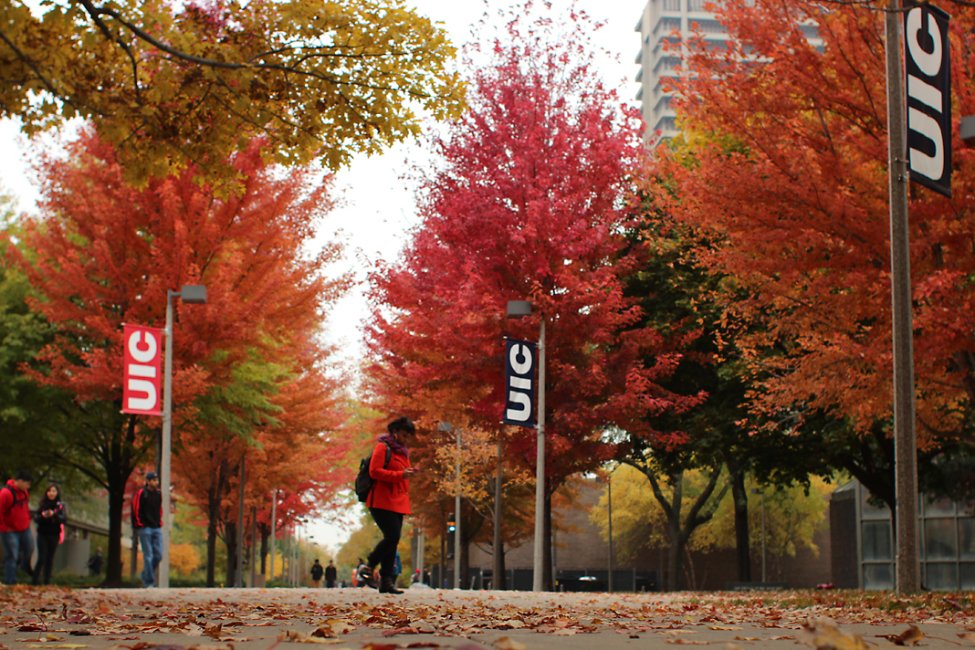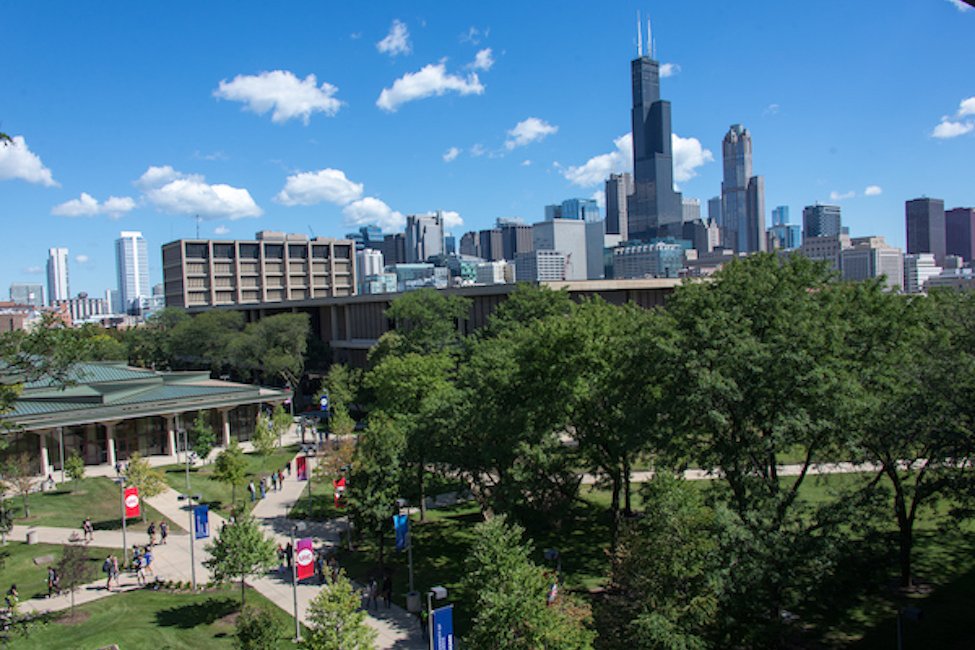 Fast Facts
School Size

Large

Tuition

$10,000 — $15,000 Year

Affiliation

Public

Type of School

University

Student Body Gender

Co-ed

Religious Affiliation

No Affiliation

Scholarships for International Students

Yes

Conditional Admission Available

Yes

Setting

City

Accreditation and Certification

CEA, EnglishUSA Member, UCIEP Member, HLC, CHEA

Type of Housing

Residence Hall, Apartment, Dormitory

Social Media
About the University of Illinois at Chicago
Chicago's public research university, the University of Illinois at Chicago is ranked among the Top 70 Public Universities by U.S. News & World Report. 
More than 50 languages are spoken on the UIC campus. No matter where you're from, you'll feel at home at the University of Illinois at Chicago. Our university is one of the most welcoming and diverse college campuses in the United States.
The largest university in the Chicago area, our campus has:
Approximately 30,000 students
15 academic colleges
Ranked Top 10 Best Value ~ Wall Street Journal
Ranked Top 70 Best Public Colleges ~ US News & World Report
A wide range of nationally ranked programs, from engineering to science to medicine. 
UIC Programs
The University of Illinois at Chicago offers many programs. Through the academic and student support services at UIC, you'll meet mentors, get help with classes, and connect with new friends - all at one of the top research universities in the U.S., right in the middle of the exciting city of Chicago. 
Many paths to university study
As an international student, you can start your journey at UIC by attending the Tutorium in Intensive English, then enrolling at UIC to receive your undergraduate degree, and furthering your education with a graduate degree.
Tutorium in Intensive English
If you need to start by learning English, the Tutorium offers a comprehensive program of English instruction for speakers of other languages. Students can study full-time English, take TOEFL and IELTS test preparation courses, or take a summer enrichment program. Classes are on the UIC campus but we also have online options. The Tutorium program is designed for highly motivated individuals who want to improve their English language skills for university study or for business and professional advancement.
Undergraduate and Graduate Programs
As an undergraduate student at UIC, you'll join high achieving students from around the U.S. and the world. UIC offers 86 undergraduate degrees and more than 70 minors, including architecture, the arts, design, education, engineering, health sciences, liberal arts, life sciences, public health, and urban and public affairs.
If you are looking to get a graduate degree at UIC, you will be joining over 8,000 graduate students who are enrolled in over sixty Ph.D. programs and nearly 100 Master's programs, spanning the arts and humanities, social sciences, life sciences, physical sciences, and engineering. Nationally ranked programs, award-winning faculty, and one of the most diverse student bodies in the nation are among the advantages UIC has to offer, all within the heart of the great city of Chicago.
Why Study in Chicago
UIC is located near the center of Chicago and offers students an opportunity to experience the city itself as part of the campus. Chicago is the third-largest U.S. city, full of American culture, international food, and professional opportunities.
Nearly 3 million people live in Chicago.
Chicago is ranked #7 in the 2017 Global Cities Index.
Home to more than 7,000 restaurants, 550 parks and 200 museums.
International center for technology, finance, business and more.
O'Hare International Airport is the second busiest airport in the world.
Located in the middle of the U.S., for easy travel around the country.
"The best part about being in college in Chicago is living in the middle of the city! My dorm is right around the corner from Little Italy and Greektown. And Chinatown is almost walking distance from me."
– Taeler Frierson, Communication and Music student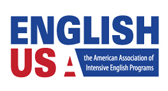 University of Illinois at Chicago

University of Illinois at Chicago

The University of Illinois at Chicago
Office of Admissions
1200 West Harrison Street
Chicago IL 60607
P: 312-993-9713
Tutorium in Intensive English
1333 South Halsted
Suite 260
Chicago IL 60607
P: 312-996-8098
English Programs
American Conversational English
Evening & Weekend English
English for Academic Purposes
English for Professionals
English Language (ESL)
IELTS in the USA
Intensive English as a Second Language
Online Certificate Program
Pathway Program
Summer Intensive English
TOEFL and University Preparation
Bachelor Degree
Accounting
Animal Science
Anthropology
Applied Mathematics
Applied Statistics
Architecture
Art History
Arts and Design
Arts and Humanities
Biochemistry and Molecular Biology
Biomedical Laboratory Science
Bridge Programs
Business
Business Administration
Business Analytics
Business Information Systems
Cell and Molecular Biology
Chemical Engineering
Chemical Physics
Chemistry
Child Development
Civil Engineering
Clinical Laboratory Sciences
Communication
Composition
Computer Engineering
Computer Science
Criminal Justice
Cyber Security
Data Science
Earth Science
Economics
Education
Electrical Engineering
Electronics
Engineering
Engineering Mechanics
English Literature
Film Studies
Finance
Food Science
Foreign Language Teaching
Forensic Science
General Management
Genetics
Geographic Information Science
Geography
Geological Sciences
Global & Area Studies
Global Studies in the Arts and Humanities
Graphics/Multimedia & Web Design
Health and Wellness
History
Human Biology
Human Development and Family Studies
Human Nutrition
Human Resource Management
Humanities-Prelaw
Information Technology
Interior Design
International Planning Studies
International Public Health
International Relations
Internships
Journalism
Kinesiology
Liberal Arts
Linguistics
Literature in English
Logistics
Marketing
Marketing and Communications
Marketing Research
Mathematics
Mechanical Engineering
Media and Information Studies
Medical/Dental
Microbiology
Microbiology & Molecular Genetics
Music
Music Composition
Natural Science
Neuroscience
Nursing
Nutritional Sciences
Occupational Therapy
Pharmacology and Toxicology
Philosophy
Physics
Physiology
Plant Biology
Political Science
Predental
Premedical
Prenursing
Psychology
Public Health
Public Policy
Public Relations
Science
Small Animal Clinical Sciences
Social Relations and Policy
Social Work
Sociology
Special Education
Special Needs/Learning Disabilities
Statistics
STEM
Studio Art
Supply Chain Management
Teaching English Language
Technology/Computers
Telecommunication and Media
Theatre
Urban and Regional Planning
Veterinary Technology
Video Game Design
Women's and Gender Studies
World Politics (BA)
Youth Development
Summer
Business English
English for Specific Purposes Programs
English Language (ESL)
Summer Camps/Programs
Summer Intensive English
TOEFL and University Preparation
Online
English for Academic Purposes
English Language (ESL)
Pathway Program
Summer Intensive English
Certificate/Short Term
English for Specific Purposes Programs
English Language (ESL)
Summer Camps/Programs
Summer Intensive English
TOEFL and University Preparation