University of Missouri Columbia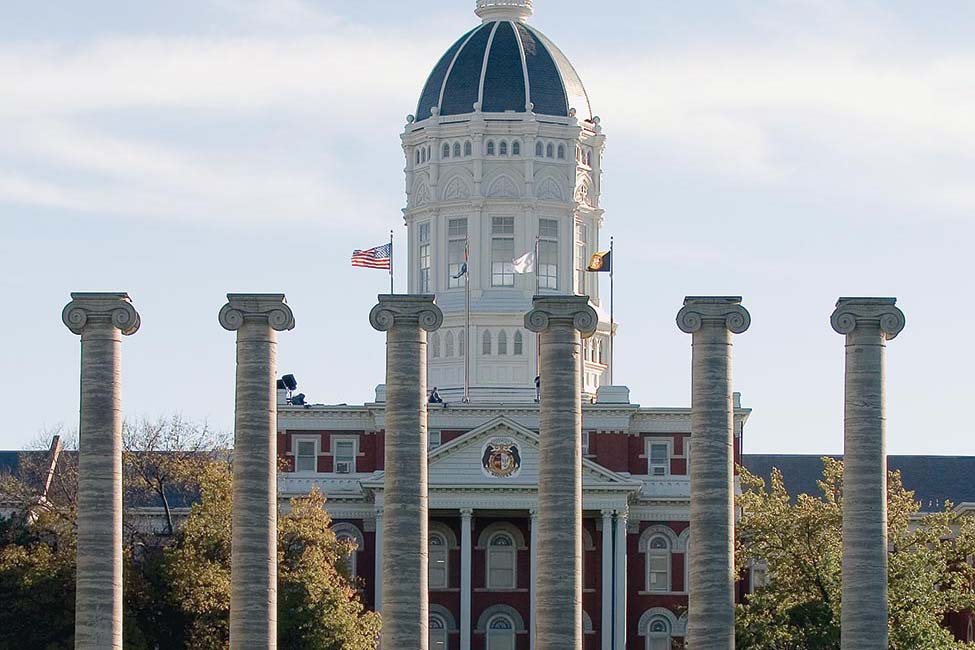 Fast Facts
School Size

Large

Tuition

$5,000—$10,000 Semester

Affiliation

Public

Type of School

University/Intensive English Program

Student Body Gender

Co-ed

Religious Affiliation

No Affiliation

Scholarships for International Students

Yes

Conditional Admission Available

Yes

Setting

City

Accreditation and Certification

CEA, EnglishUSA Member, UCIEP Member

Type of Housing

Residence Hall, Apartment, Dormitory

Social Media
The University of Missouri Columbia (MU, or Mizzou) is recognized as one of the most comprehensive schools in the United States. The University offers a choice of over 300 accredited academic programs at the undergraduate and graduate levels.
Conditional acceptance to most undergraduate and some graduate programs is available to well-qualified applicants not able to meet the University's TOEFL requirement; final admission is granted upon meeting the English requirement. Students are eligible to join AIM (Academic Integration @ Mizzou) with English proficiency scores of 61 (TOEFL) or 6.0 (IELTS).  Students are fully admitted with English scores of 79 (TOEFL) or 6.5 (IELTS).  Students can also enter the university upon completion of the Intensive English Program.
The Intensive English Program (IEP)
The IEP, established in 1978, offers English language instruction to internationals wishing to improve their English skills for academic, personal or professional reasons. Admission is available to all applicants who have graduated from high school.
Placed into one of five levels according to the student's English language proficiency skills
Minimum of 20 hours of instruction per week
Small classes and individualized attention
Emphasis on academic English and university preparation starting in Level 3
Highly qualified and dedicated faculty
Opportunities to participate in social and cultural activities
College and university placement assistance
Counseling on academic, personal and immigration matters
Housing available in University residence halls on campus or in private off-campus apartments
Mizzou identification cards provided for use of all University facilities and services
All IEP classrooms, faculty and administrative offices conveniently located in one building on campus
Institutional TOEFL administered at the end of each term
Students admitted in January, June and August
International undergraduate students who complete the IEP and continue studying at MU are eligible for the MU Provost's International English Scholarship, which equals the amount of tuition and fees paid while studying in the IEP.
The Community
Columbia is considered one of the best and safest small cities in the United States. Money Magazine has many times listed Columbia as one of the top 20 places to live in the United States because of the excellent education system, economy, health care, housing opportunities and general quality of life. Similarly, the book 50 Fabulous Places to Raise Your Family praises Columbia for being "one of the nicest small metro areas in the country" to live, work, study and play.
Columbia is a safe, clean and friendly community located halfway (200 kilometers) between Kansas City and St. Louis.
Living costs in Columbia are 8-10% below the national average.
Columbia has many places to worship, including a mosque, synagogue and numerous churches.
With a population of over 120,000 people, Columbia is a mid-sized city with the best characteristics of both urban and rural living.
The University
The University of Missouri Columbia (MU, or Mizzou), established in 1839, is the oldest public university west of the Mississippi River. It is the largest of the four campuses of the University of Missouri System. MU consistently ranks among the nation's top colleges and universities as rated by Peterson's Competitive Colleges, The Fiske Guide to Colleges and The Insider's Guide to the Colleges. It is described as academically rigorous and pleasantly affordable. In 2017, MU was one of 38 schools listed in Fiske's Best Buy.  According to Money Magazine, Barron's Best Buys in College Education and the College Finder, Mizzou is one of America's best college buys.
Mizzou, with almost 30,000 students and more than 1,500 international students, is the state's largest university. (About 6% of the students are internationals, representing more than 100 countries.)
The University of Missouri Columbia is an official TOEFL administration center.
Minimum TOEFL requirement is 61 iBT for the bridge program; 79 iBT for regular admission. (Some academic programs require a higher score.)
Conditional acceptance to most undergraduate programs and some graduate programs is available to well-qualified academic applicants not able to meet the TOEFL requirement; final admission is granted upon meeting the English requirement.
Excellent university facilities include computer laboratories, libraries, student health clinic, several museums and numerous sports facilities, such as the award-winning Student Recreation Center, weight-training equipment, swimming pools, tennis courts and soccer fields.
Academic Programs
With its 13 schools and colleges, the University of Missouri Columbia offers more than 280 undergraduate degree programs and emphasis areas. The College of Agriculture, the College of Engineering and the School of Journalism are known world-wide for their academic excellence. The Graduate School has more than 6,000 graduate students in over 100 graduate programs.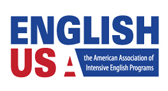 For more information:
University of Missouri Columbia

Masters
Accounting
Acting & Performing Arts
Advertising
Advertising and Marketing Communications
Agricultural Business
Agricultural Studies
Agriculture and Natural Resources
Animal Science
Anthropology
Apparel and Textile Design
Applied Mathematics
Applied Statistics
Art
Art History
Arts and Design
Arts and Humanities
Astrophysics and Astronomy
Biochemistry and Molecular Biology
Biology
Biomedical Laboratory Science
Biosystems Engineering
Business
Business Administration
Cell and Molecular Biology
Chemical Engineering
Child Development
Civil Engineering
Communication
Communication Disorders
Computer Engineering
Computer Science
Creative Media
Creative Writing
Crop and Soil Sciences
Data Analytics
Dietetics
Economics
Education
Electrical Engineering
Engineering
Engineering Mechanics
English
English Literature
Entomology
Environmental Biology/Microbiology
Environmental Studies and Sustainability
Executive and Professional
Exercise Science
Finance
Food Industry Management
Food Science
Foreign Language Teaching
Forestry
Geography
Geological Sciences
Graphics/Multimedia & Web Design
Health and Wellness
History
Horticulture
Hospitality and Tourism
Hospitality Business Management
Human Biology
Human Development and Family Studies
Human Nutrition
Journalism
Law
Literature in English
Marketing
Marketing and Communications
Mass Communications
Master of Science in Agriculture
Mathematics
MBA
Mechanical Engineering
Media and Information Studies
Microbiology
Microbiology & Molecular Genetics
Multimedia Journalism
Music
Music Composition
Neuroscience
Nursing
Nutritional Sciences
Occupational Therapy
Online Teaching and Learning
Pharmacology and Toxicology
Philosophy
Physics
Physiology
Plant and Soil Science
Plant Biology
Political Science
Psychology
Public Health
Public Policy
Public Relations
Religion
Science
Social Relations and Policy
Social Work
Sociology
Special Education
Special Needs/Learning Disabilities
Statistics
Strategic Communications
Studio Art
Teaching English Language
Technology/Computers
Telecommunication and Media
Theatre
Wildlife, Fisheries, and Conservation
World Languages and Culture
Youth Development
Online
Accounting
Agricultural Studies
Agriculture and Natural Resources
Architecture
Biomedical Laboratory Science
Biosystems Engineering
Business Administration
Child Development
Communication
Economics
Education
Engineering
English
English for Academic Purposes
Finance
Forestry
General Studies
Hospitality and Tourism
Hospitality Business Management
Human Development and Family Studies
Information Technology
Interdisciplinary Studies
Media and Information Studies
Nursing
Online Teaching and Learning
Psychology
Public Health
Radiologic Sciences
Social Work
Sociology
Strategic Communications
Teaching English Language
Telecommunication and Media
Youth Development
Bachelor Degree
Accounting
Acting (BFA)
Acting & Performing Arts
Advertising
Agricultural Business
Agricultural Studies
Agriculture and Natural Resources
Animal Science
Anthropology
Apparel and Textile Design
Applied Mathematics
Applied Statistics
Architecture
Art
Art History
Arts and Design
Arts and Humanities
Astrophysics and Astronomy
Biochemistry and Molecular Biology
Biology
Biosystems Engineering
Biotechnology
Business
Business Administration
Chemical Engineering
Chemistry
Child Development
Civil Engineering
Clinical Laboratory Sciences
Communication
Communication Disorders
Composition
Computer Engineering
Computer Science
Creative Media
Creative Writing
Crop and Soil Sciences
Dietetics
Digital Recording Arts
Earth Science
Economics
Education
Electrical Engineering
Engineering
English
English Literature
Environmental Biology/Microbiology
Environmental Studies and Sustainability
Exercise Science
Fashion
Film Studies
Finance
Food Industry Management
Food Science
Foreign Language Teaching
Forestry
General Management
General Studies
Geographic Information Science
Geography
Geological Sciences
Global & Area Studies
Global Studies in the Arts and Humanities
Graphics/Multimedia & Web Design
Health and Wellness
History
Horticulture
Hospitality and Tourism
Hospitality Business Management
Human Biology
Human Development and Family Studies
Human Nutrition
Humanities-Prelaw
Information Technology
Interdisciplinary Studies
Interior Design
International Business
International Relations
Internships
Journalism
Kinesiology
Liberal Arts
Linguistics
Literature in English
Marketing
Marketing and Communications
Mass Communications
Mathematics
Mechanical Engineering
Media and Information Studies
Microbiology
Multimedia Journalism
Music
Music Composition
Natural Science
Nursing
Nutritional Sciences
Philosophy
Physical Education
Physics
Physiology
Plant and Soil Science
Plant Biology
Political Science
Predental
Premedical
Prenursing
Psychology
Public Health
Public Relations
Radiologic Sciences
Religion
Science
Social Relations and Policy
Social Science
Social Work
Sociology
Software Engineering
Special Education
Special Needs/Learning Disabilities
Sports
Sports Administration
Sports Management
Statistics
STEM
Strategic Communications
Studio Art
Supply Chain Management
Telecommunication and Media
Theatre
Urban and Regional Planning
Wildlife, Fisheries, and Conservation
Women's and Gender Studies
World Languages and Culture
World Politics (BA)
Youth Development
Certificate/Short Term
Accounting
Agriculture and Natural Resources
Cyber Security
Environmental Studies and Sustainability
Finance
Food Science
Forestry
Geographic Information Science
Graphics/Multimedia & Web Design
Human Development and Family Studies
Human Resource Management
International Public Health
International Relations
Marketing Research
Music
Neuroscience
Nursing
Online Certificate Program
Online Teaching and Learning
Project Management
Psychology
Public Health
Public Policy
Social Work
Sports
Summer Camps/Programs
Supply Chain Management
Teaching English Language
Technology/Computers
Telecommunication and Media
TESOL and Teacher Training
Youth Development
English Programs
Business English
English for Academic Purposes
English Language (ESL)
Intensive English as a Second Language
Pathway Program
Summer Intensive English
TOEFL and University Preparation