North Carolina State University - Intensive English Program (IEP)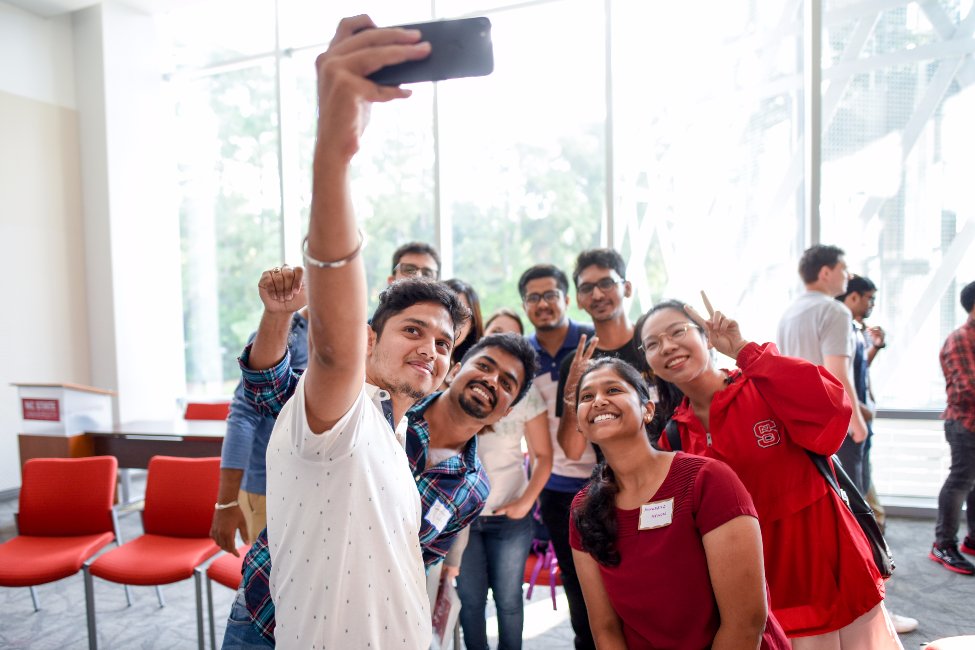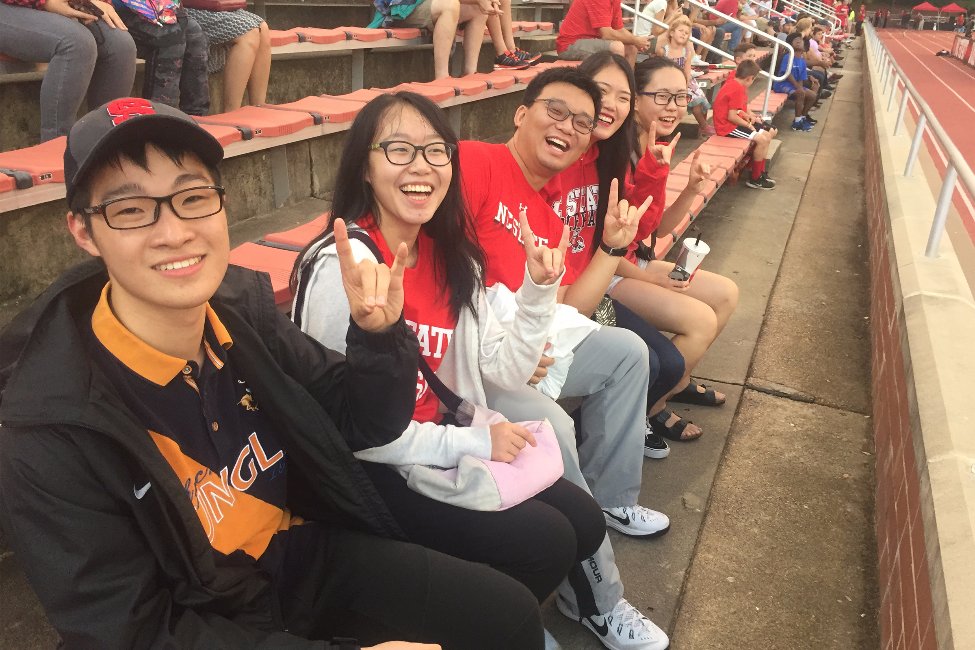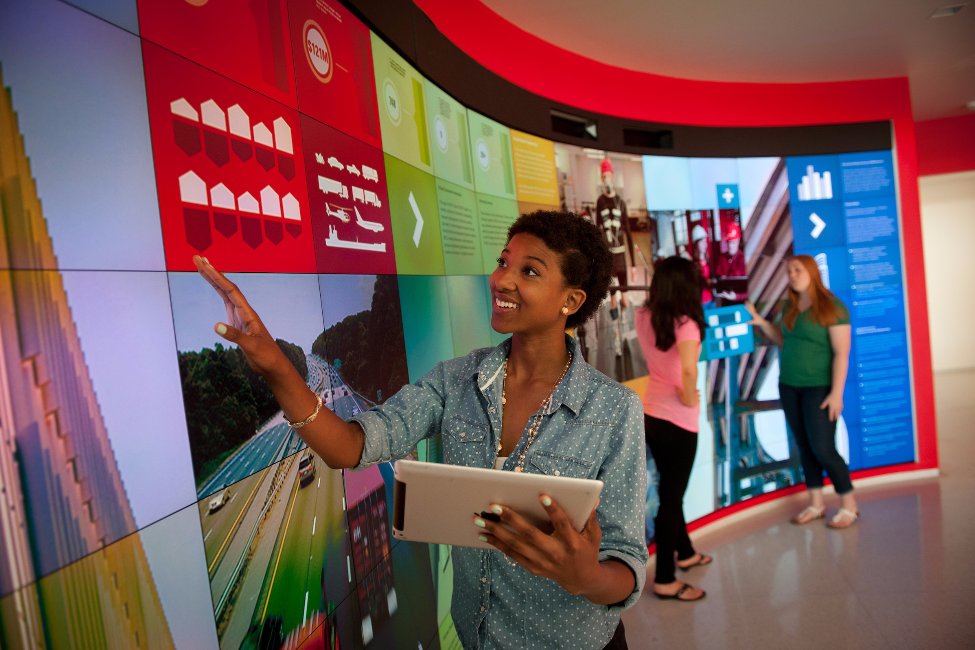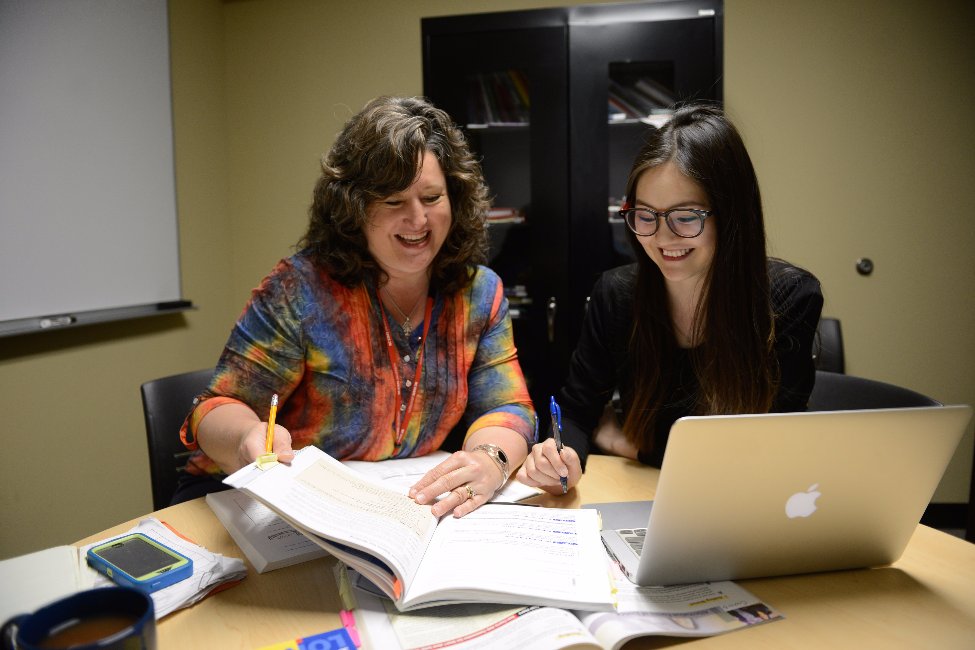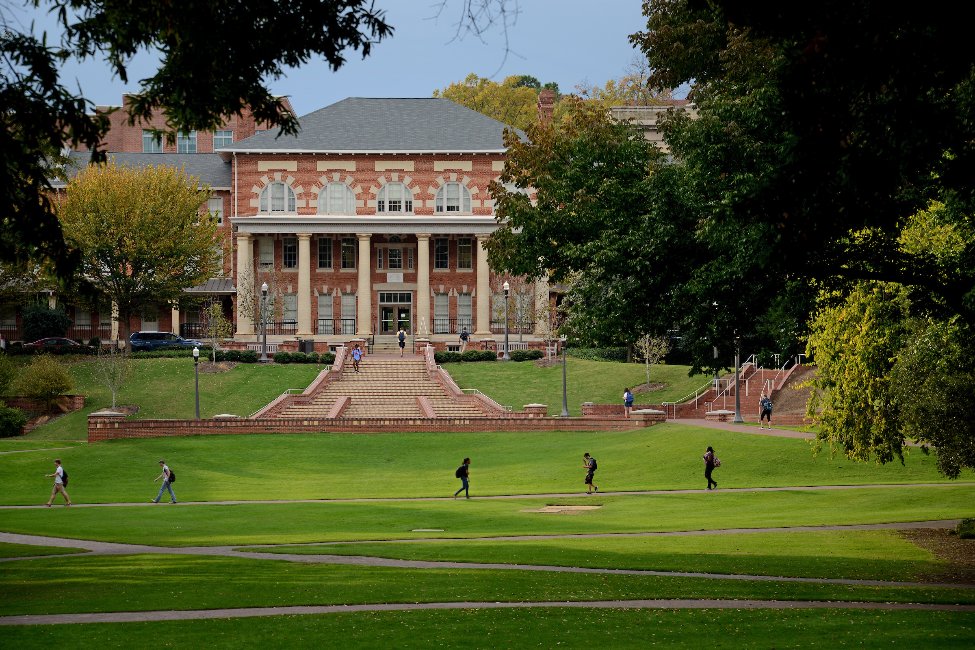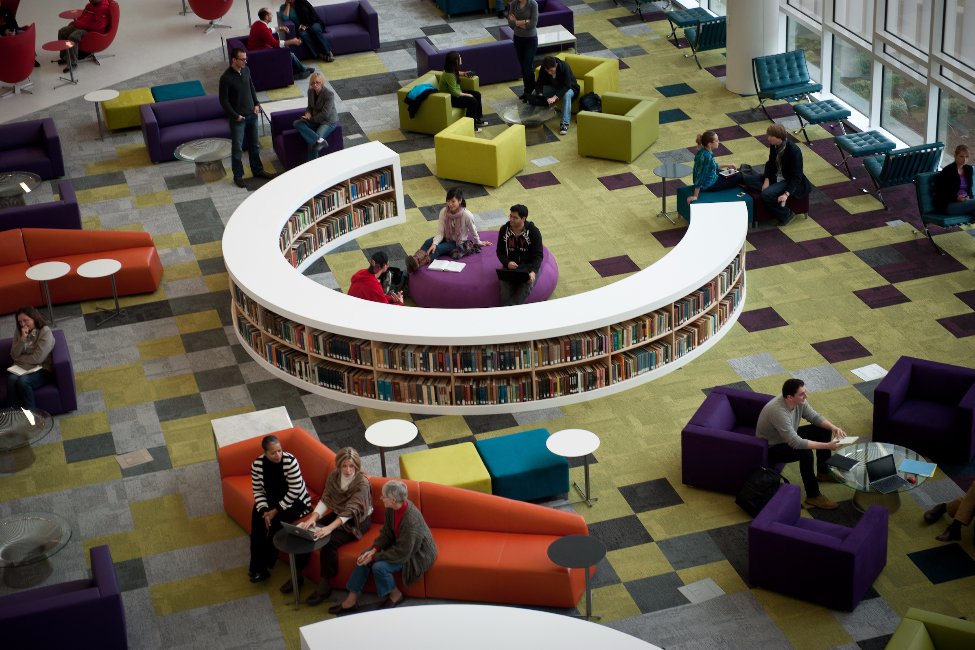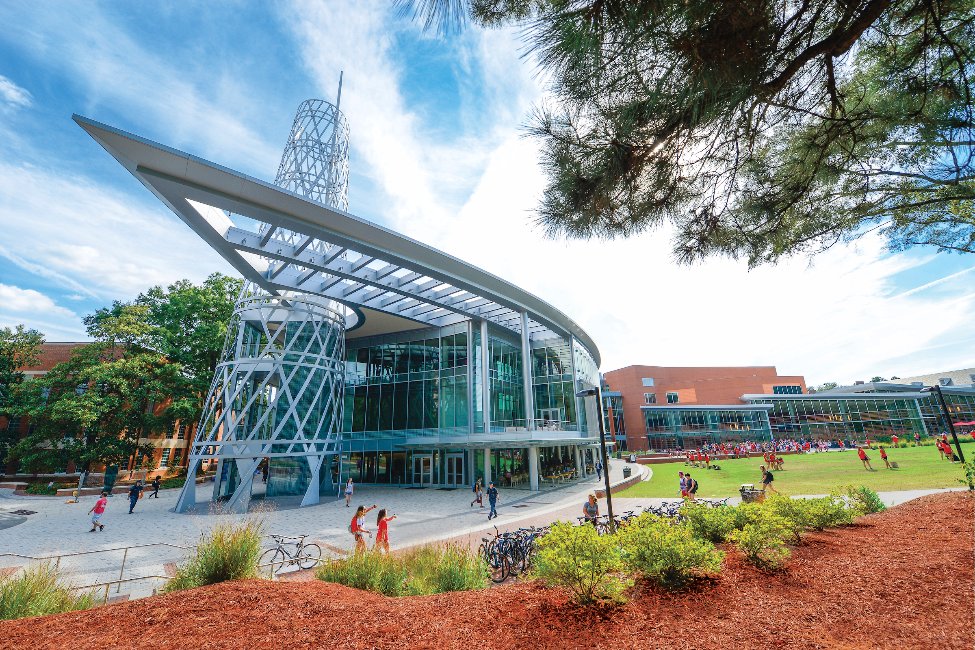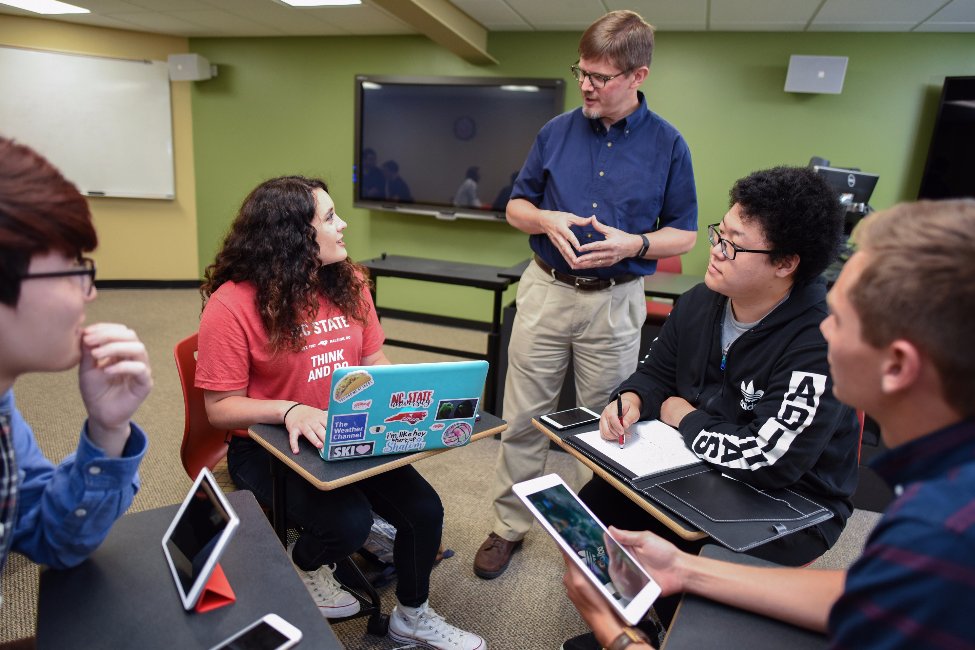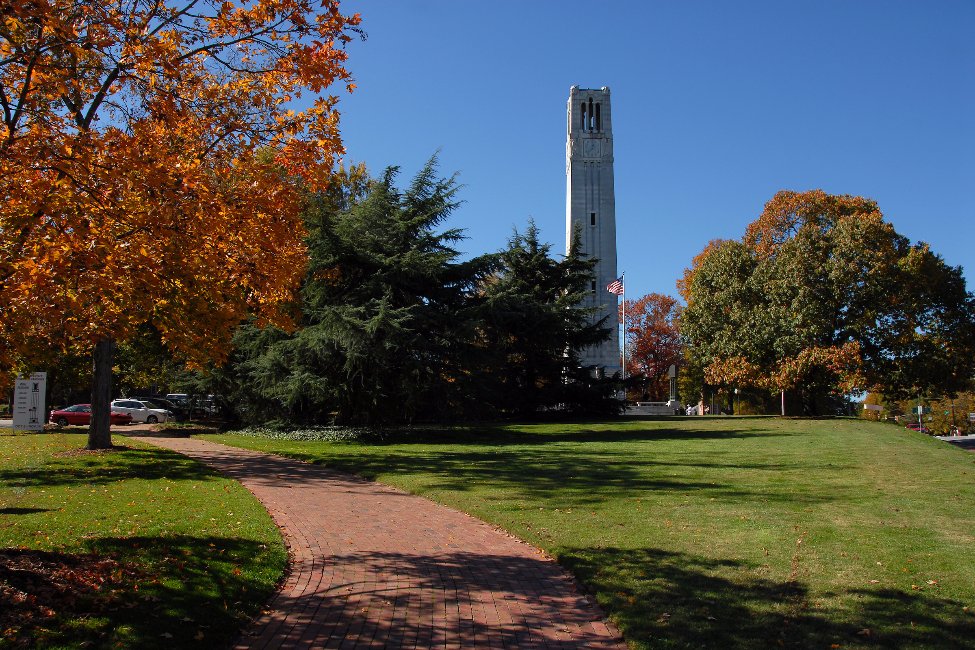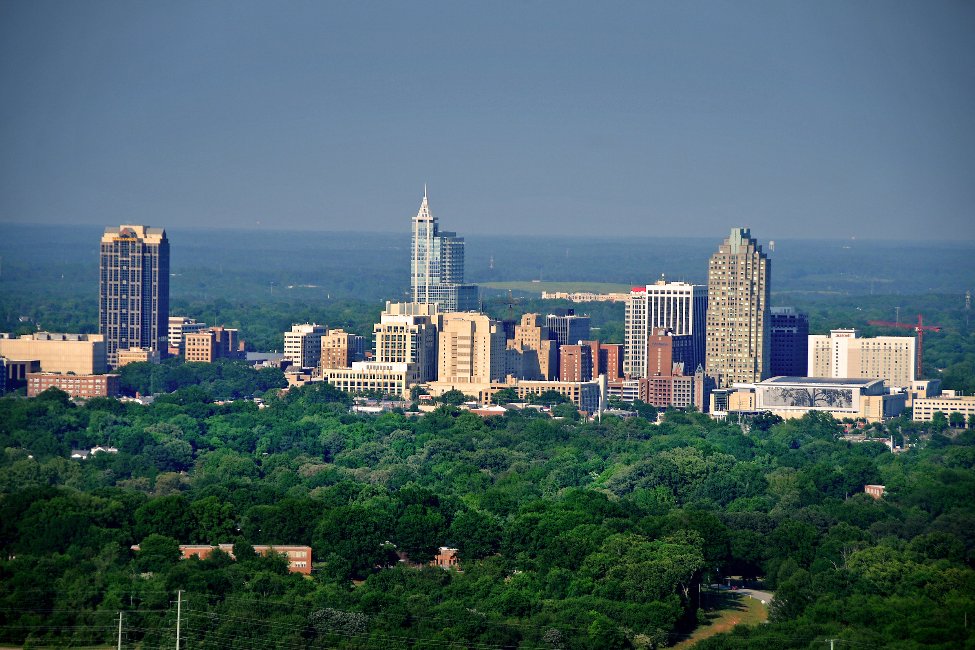 Fast Facts
School Size

Large

Tuition

$1,000—$5,000 Semester

Affiliation

Public

Type of School

Intensive English Program

Student Body Gender

Co-ed

Religious Affiliation

No Affiliation

Scholarships for International Students

No

Conditional Admission Available

Yes

Top Programs

English Language (ESL), English for Academic Purposes, Intensive English as a Second Language

Setting

City, Suburban

Accreditation and Certification

SACSCOC

Type of Housing

Residence Hall, Homestay, Apartment

Test Scores

TOEFL: 50+, IELTS: Band 5.5+

Social Media
Students in the Intensive English Program (IEP) at North Carolina State University (NC State) learn the academic, cultural, and technological skills essential for smooth transitions to university and professional success. The IEP is a full-time, non-credit program offering intermediate to low-advanced levels of English language instruction.
Average Class Size: 15 students
Course Levels: Intermediate, High-Intermediate, Low-Advanced
Course Lengths: 15 weeks (fall, spring), 10 weeks (summer)
Hours of Instruction: 23-25 hours (per week)
Application Requirements: High school graduate, minimum intermediate English level (TOEFL iBT 50, IELTS 5.5)
Visa Information: I-20 form issued upon admission
Learn more on the IEP website, intensive-english.ncsu.edu.
Program Highlights
Study at North Carolina State University, a top 100 American university.
Conditional admission is available to undergraduate programs and specific graduate programs.
Receive FREE tutoring from specially trained academic coaches.
Live in beautiful Raleigh, North Carolina, a city consistently rated as one of the best and safest places to live in the United States.
Intensive English Program
Affordable, high-quality English instruction with experienced teachers
Courses in Reading/Vocabulary, Conversation/Presentation Skills, Writing/Grammar, and Listening/Note-taking
Classrooms with the latest technology
Opportunities for students to get involved in events and student organizations on-campus as well as in the Raleigh community.
Dedicated student advisor for academic, personal, or professional questions
Full access to NC State facilities, including the recreation center, health center, and libraries
Opportunity to join any of NC State's hundreds of student organizations and clubs
Housing available nearby in off-campus apartments
Dates
Fall term (15 weeks) - early August to early December
Spring Semester (15 weeks) - beginning of January to end of April
Summer (10 weeks)* - middle of May to middle of July
*Only the upper two levels are offered during the summer. Email iep@ncsu.edu for more information.
North Carolina State University
North Carolina State University, the largest public university in North Carolina, is globally recognized for its strength in science, technology, engineering, and mathematics as well as design, textiles, and veterinary medicine.  More than 35,000 students enroll in more than 120 different degree programs. NC State graduates are leaders in their fields and embody the university's "Think and Do" spirit.
Raleigh, North Carolina, USA
Raleigh, the capital of North Carolina, is consistently rated among the best places to live and work in the United States. Many of the United States' leading Fortune 500 technology, research, and pharmaceutical companies are located nearby in the Research Triangle Park (RTP).
#1 among the best places for business and careers (Forbes, 2014)
Best big city in the Southeast (Time, 2016)
Vibrant cultural scene, international restaurants, and sporting events
Moderate temperature with all four seasons (average: high 21℃, low 10℃)
Located two hours away from both the Atlantic Ocean and the mountains
Fast Facts
Tuition
Approximate TOTAL cost (including tuition and mandatory university fees)
Fall: $6,400
Spring: $6,400
Summer: $4,300
Conditional Admission
Students should apply directly to the Office of Undergraduate Admissions or to the Graduate School to be considered for conditional admission. The minimum scores required to be considered for conditional admission are TOEFL 50/IELTS 5.5 for undergraduate studies and TOEFL 60/IELTS 6.0 for graduate studies.  Students who are conditionally admitted to North Carolina State University are automatically enrolled in the Intensive English Program and do not need to submit an additional application. 
Conditionally admitted undergraduate students with at least a TOEFL iBT 70 or an IELTS Academic 6.0 are eligible to apply for the NC State Pathway Program. In the Pathway Program, students take a combination of IEP courses and undergraduate credit courses at the same time. One and two-semester options are available.
Note: Admission to the IEP is separate from degree admission to NC State and does NOT guarantee admission to degree programs.
For more information:
North Carolina State University - Intensive English Program (IEP)

Online
Bridge Programs
English
English for Academic Purposes
English Language (ESL)
Intensive English as a Second Language
Pathway Program
Summer Intensive English
English Programs
Bridge Programs
English for Academic Purposes
English Language (ESL)
General English Programs
Intensive English as a Second Language
Pathway Program
Summer Intensive English
Summer
English for Specific Purposes Programs
English Language (ESL)
General English Programs
Pathway Program
Summer Intensive English
Certificate/Short Term
English Language (ESL)
General English Programs
Pathway Program
Summer Intensive English