Manhattan College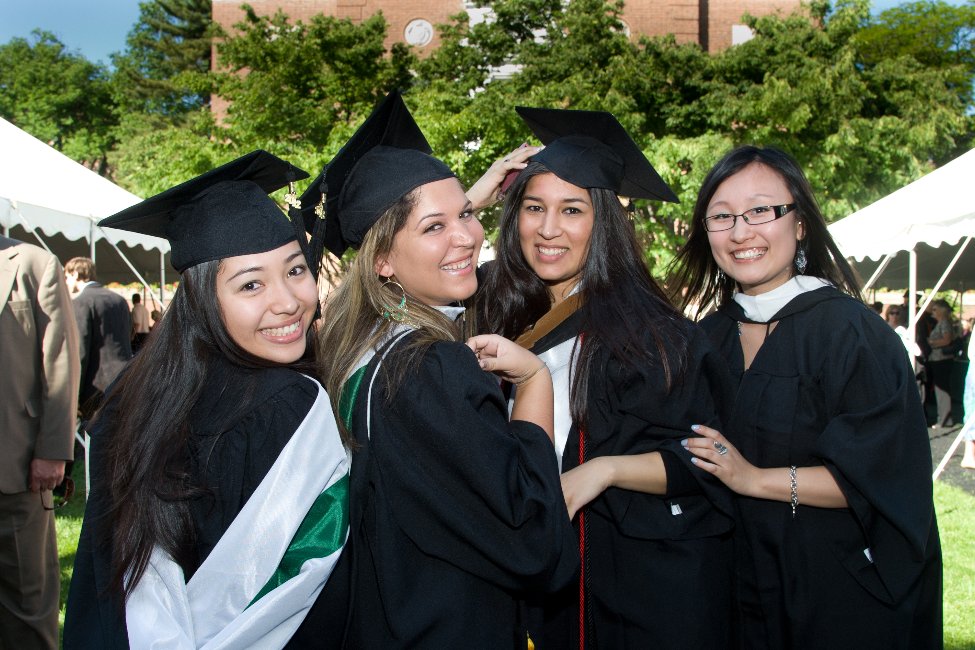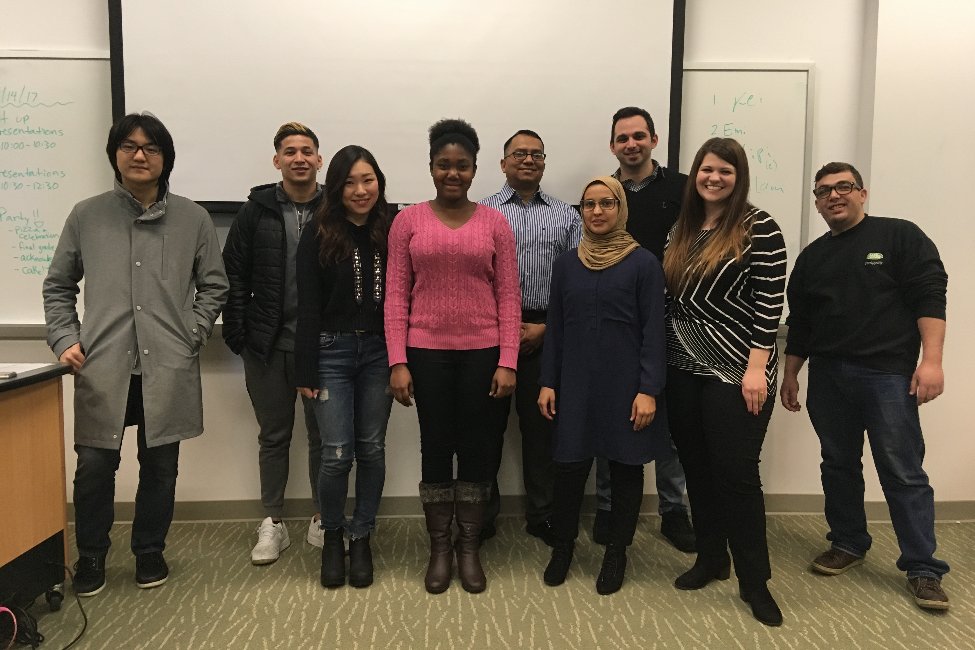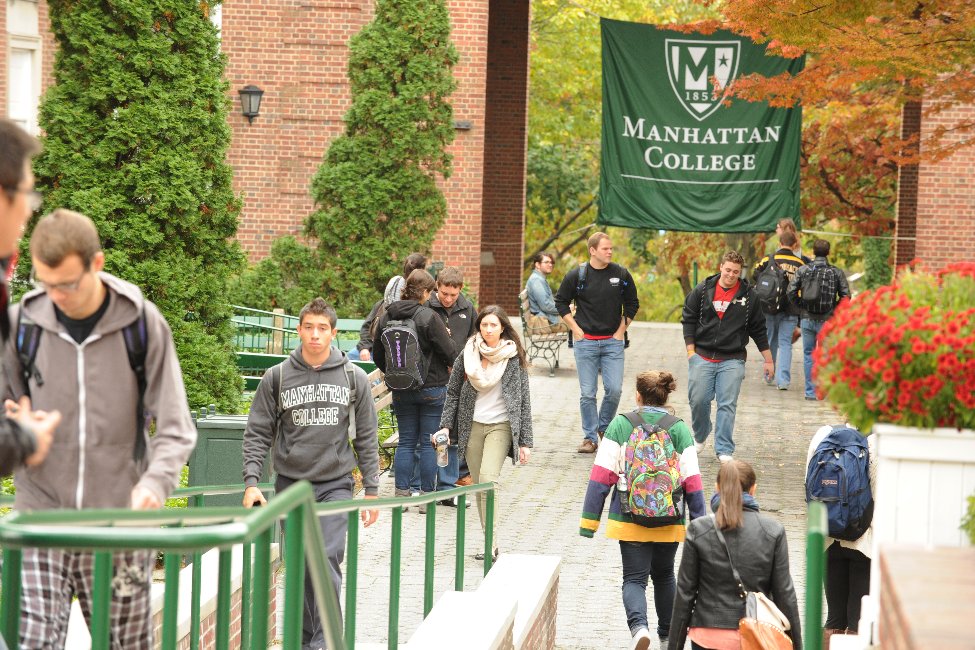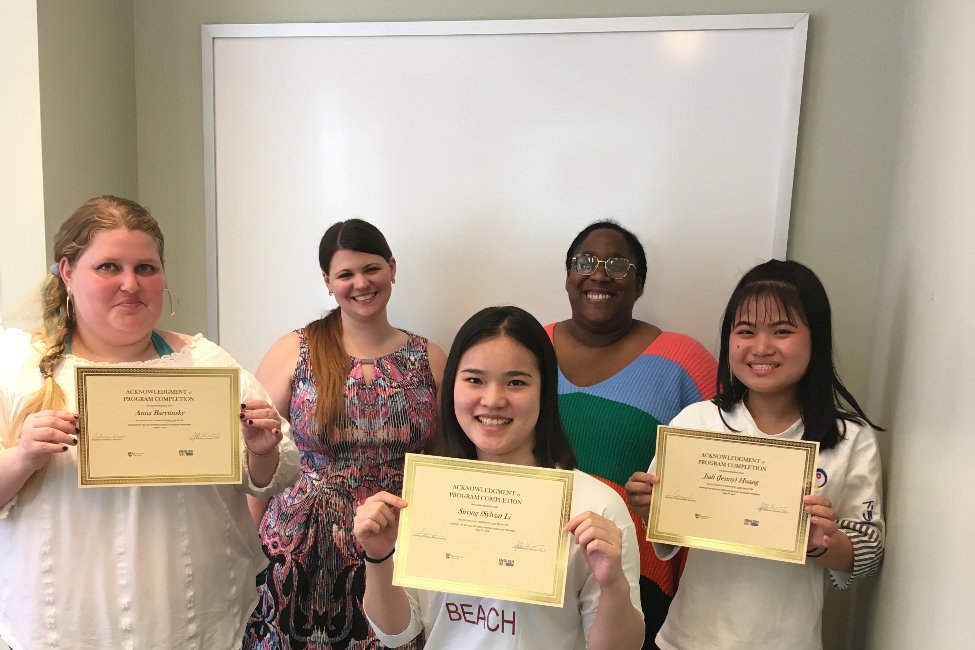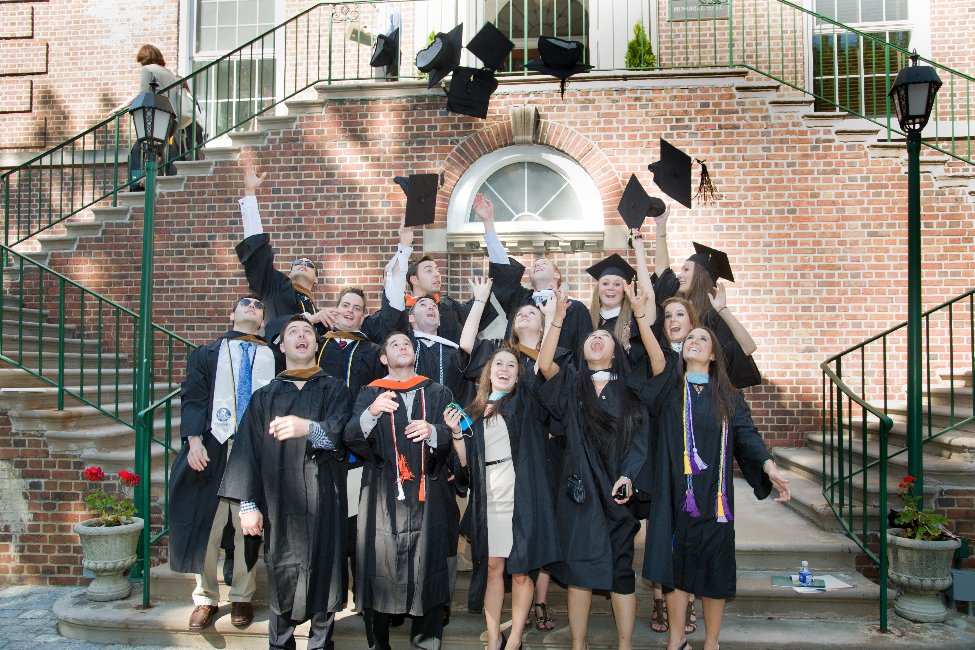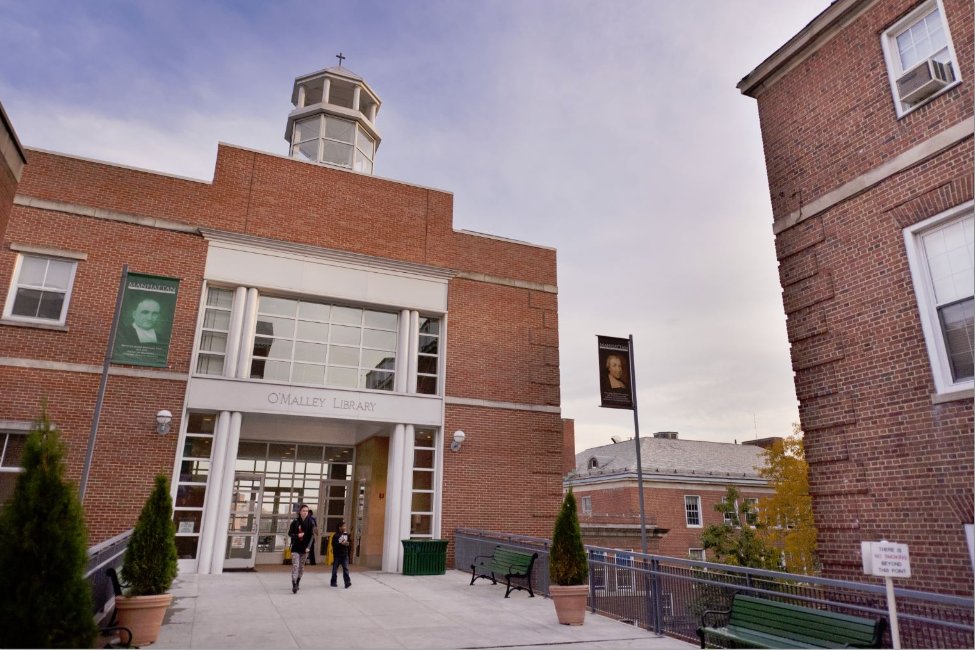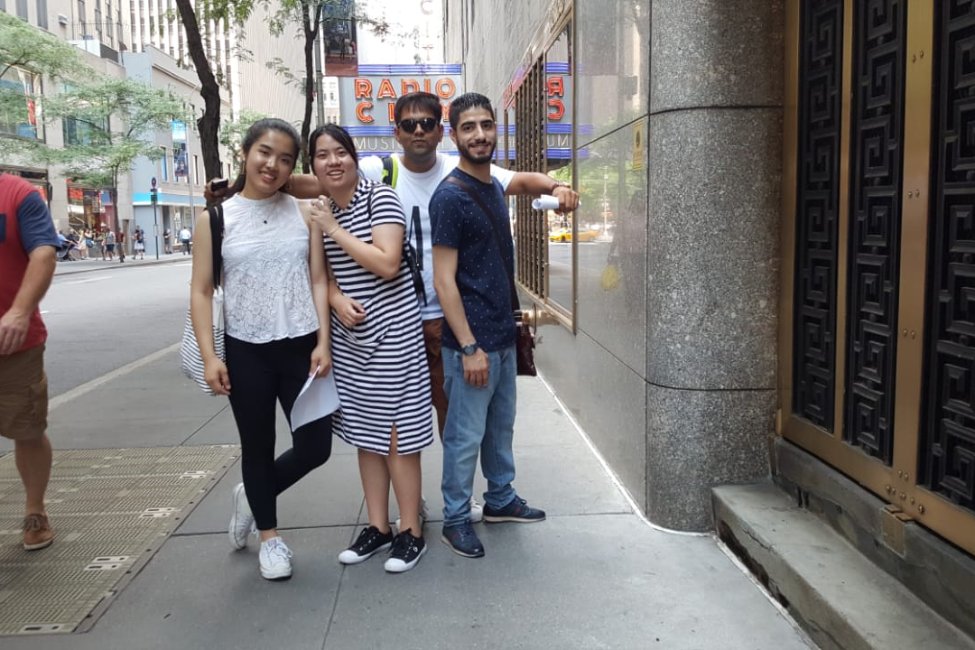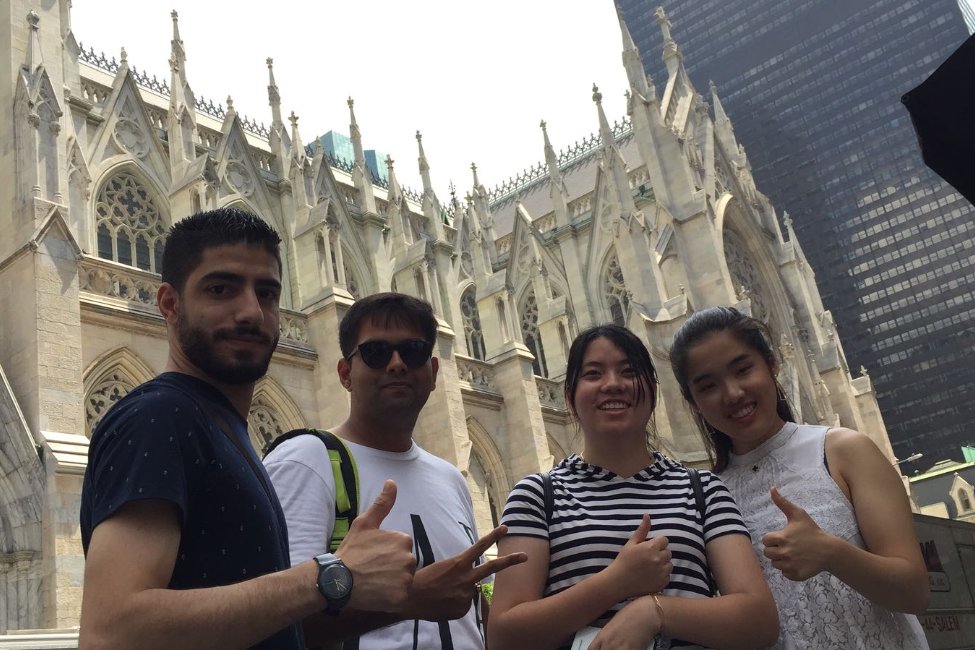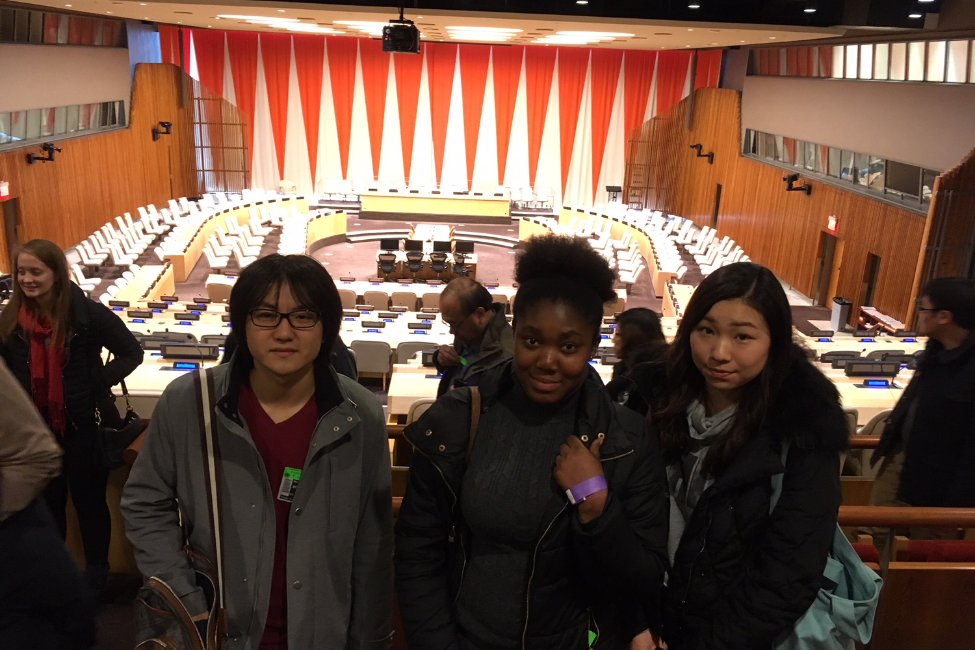 Fast Facts
School Size

Small

Tuition

$5,000—$10,000 Semester

Affiliation

Private

Type of School

University/Intensive English Program

Student Body Gender

Co-ed

Religious Affiliation

Catholic

Scholarships for International Students

No

Conditional Admission Available

Yes

Top Programs

English Language (ESL), Intensive English as a Second Language, Pathway Program

Setting

City

Accreditation and Certification

EnglishUSA Member

Type of Housing

Residence Hall, Dormitory

Social Media
Welcome to Manhattan College
Manhattan is consistently ranked as one of the nation's top-value schools, giving graduates an excellent return on their investment. Students choose Manhattan College for its excellent educational programs, beautiful NYC campus and unparalleled career opportunities. Our beautiful campus offers a serene escape from city life with easy access to the culture and opportunities of midtown Manhattan. 
Manhattan College International Pathway Program
Manhattan College's International Pathway Program (IPP) helps students improve their English language while gaining Manhattan College credit in a small classroom setting on a traditional college campus in New York City. Students in the two IPP levels gain English language proficiency while engaging in for-credit degree courses. Qualified students who successfully complete the IPP will be granted admission into undergraduate studies at Manhattan College.
Features of the International Pathway Program 
One-semester or two-semester Programs

One application process for Manhattan College and the Pathway Program

Three start dates per year

Completion satisfies the Manhattan College's undergraduate English proficiency requirement

Available for any undergraduate major

Students take for-credit Manhattan College classes concurrently with IELP classes

Students earn up to nine College credits while in the Program
The Manhattan College IPP offers a challenging and enriching academic environment that serves as the perfect starting point for students to begin their degree studies. IPP students will have 18 to 21 hours of intensive ESL instruction per week. In addition to English study, IPP students will take one or two credit-bearing courses per semester.
There are two levels within the International Pathway Program (IPP), level 005, and level 006. IPP level 005 admission is for students who have a 5.0 IELTS / 60 TOEFL / Duolingo 85. IPP Level 006 admission is for students who have a 5.5. IELTS / 70 TOEFL / Duolingo 95. If applicants have not taken the IELTS / TOEFL / Duolingo, our IPP placement exam is available at no charge.
Both IPP 005 and IPP 006 can lead to full-time undergraduate study at Manhattan College. The pathway to full-time undergraduate study looks like this:

Take a look at some of the for-credit undergraduate courses available in the IPP: IPP Credit Courses
For more information on IPP admission, visa, and application information: IPP Admission, Visa, and Application
IPP Costs and Calendar: IPP Costs and Calendar
Study English with Manhattan College!
The Manhattan College Intensive English Language Program (IELP) is located in the picturesque Riverdale section of New York City. The IELP offers students the opportunity to reach their academic and personal goals in a holistic language environment. Speaking, Writing, Reading & Vocabulary, and Grammar are all studied by IELP students. IELP instructors are experienced and driven to provide an effective and engaging experience for students, both online and on-campus.
Program Details:
IELP courses run for full semesters during the Fall and the Spring (14 weeks) for approximately 20 hours per week. The Summer IELP is a nine-week course, during which students have nearly 30 hours of classes per week. The IELP has six English language proficiency levels that students can enter, from Level 001 (Beginner) to Level 006 (Advanced). Students who successfully completed Level 006 of the IELP will have met the English language proficiency requirement for admission into Manhattan College undergraduate and graduate degree programs. 
The Manhattan College IELP offers Conditional Admission for both undergraduate and graduate applicants. Conditional Admission ensures that those students who successfully complete the IELP then enter Manhattan College can do so without re-applying. This saves time and provides peace of mind for IELP students.
The Manhattan College IELP offers courses both online and on-campus. During the Spring, 2021 semester, the IELP will have online classes only. However, the online IELP offers the same high quality of English language instructions, and all online IELP classes are synchronous (meaning classes are live with teacher and classmates). The IELP hopes to have on-campus classes available for Summer, 2021 and beyond. 
Starting in Fall, 2021, Manhattan College will offer the International Pathway Program, in which students can improve their English language skills while concurrently taking for-credit undergraduate courses. The International Pathway Program will be available for applicants who have an intermediate level of English or above (3.0 iTEP / 5.0 IELTS / 60 TOEFL iBT / 85 Duolingo). Please inquire for more information and updates for the International Pathway Program at Manhattan College.
Manhattan College also offers online and on-campus short-term ESL courses during the summer months. The online short-term ESL course offers 15 hours of English language courses per week. The on-campus ESL + New York Experience program offers 15 hours of English language classes per week and an exciting, robust New York City sightseeing experience. Please inquire regarding these Programs for Summer, 2021.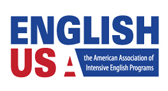 For more information:
Manhattan College

Manhattan College

Manhattan College
4513 Manhattan College Parkway
Miguel Hall 310B
New York City NY 10471
P: 718-862-8212
Certificate/Short Term
Architecture
Economics
Fashion
Finance
Law
Musical Theatre
Summer Camps/Programs
Summer Intensive English
TESOL and Teacher Training
Summer
Education
TESOL and Teacher Training
Online
English Language (ESL)
Finance
Human Resource Management
Intensive English as a Second Language
Marketing
Online Teaching and Learning
Project Management
Teaching English Language
English Programs
Intensive English as a Second Language
Pathway Program
Summer Intensive English
TESOL and Teacher Training