Study Oregon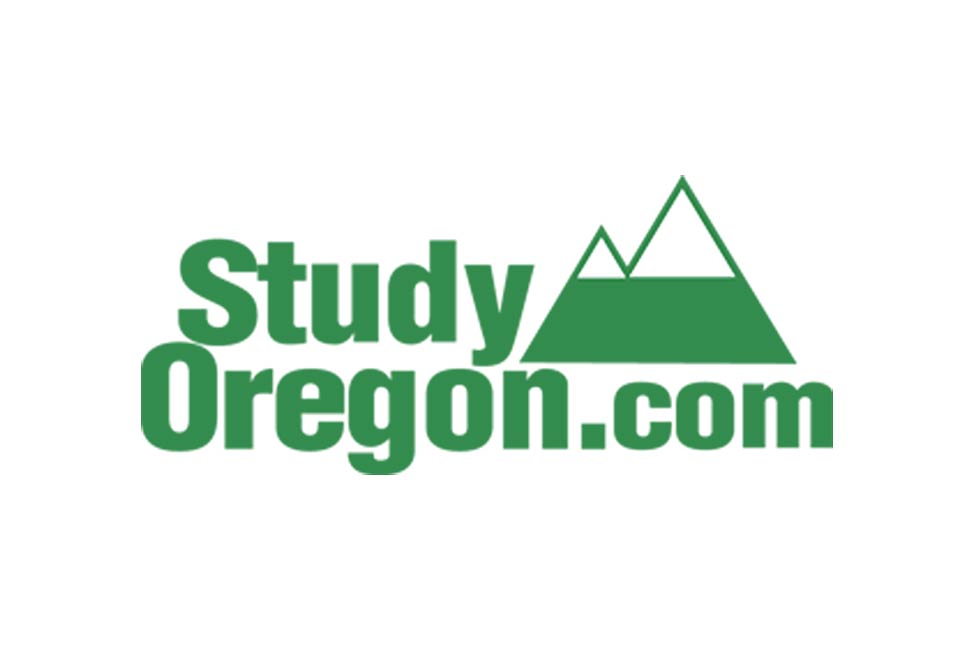 Fast Facts
School Size

Medium

Tuition

$1,000—$5,000 Session

Affiliation

Public

Type of School

Intensive English Program

Student Body Gender

Co-ed

Religious Affiliation

No Affiliation

Scholarships for International Students

Yes

Conditional Admission Available

Yes

Setting

City, Small/College town, Suburban, Rural

Type of Housing

Residence Hall, Homestay, Apartment, Dormitory

Social Media
What is Study Oregon?
Study Oregon is a group of educational and training organizations whose purpose is to connect international students and professionals with quality education and training in the state of Oregon. The members include community colleges, public and private colleges and universities, English language schools, and a private school for children. Study Oregon helps educational institutions promote their programs to students who want to come to North America to pursue intensive English, undergraduate and/or graduate degree studies, vocational and technical training, certificates, or TOEFL / TOEIC in the beautiful Pacific Northwest.
Why study in Oregon?
Oregon is an excellent place to study. Whether you are looking for a small, intimate campus community or prefer a large research university, among the members of Study Oregon you will find a school that matches your needs. Study Oregon member schools are accredited by national and regional organizations and offer an outstanding array of high-quality programs and student opportunities. You can study in a large city, such as Portland, or smaller communities throughout the state. Oregon is known for its beautiful natural environment, clean air, and safe communities. Beautiful forests, magnificent mountains, and scenic ocean beaches are all nearby and provide many recreational activities all year round. Come to Oregon, study in our schools, and experience the wonders of our state.
Oregon Highlights
Headquarters of large companies such as Nike, Columbia Sportswear, Hynix Semiconductor Manufacturing America, Inc., and Tektronix
Home of the Portland Trailblazers Beavers, Timbers, and Generals, our basketball, baseball, soccer and hockey teams
Popular for skiing, snowboarding, hiking, golfing, windsurfing, and running
Plenty of shopping centers and outlet malls
No sales tax!
To explore Oregon further, go to http://www.traveloregon.com/Explore%20Oregon.aspx
For more information and to view our 52-page e-brochure, go to Study Oregon
(http://www.i-studentadvisor.com/studyoregon/english/index.html)
Oregon Colleges and Universities
Clackamas Community College
Concordia University
Corban University
English Language & Culture Institute
George Fox University
Lewis & Clark College
Linn-Benton Community College
Northwest Christian University
Pacific Northwest College of Art
Pacific University Oregon
Portland State University
Oregon State University
Southern Oregon University
University of Oregon
 
For more information:
Study Oregon

English Programs
Business English
English for Academic Purposes
English for Postgraduates
English for Professionals
English for Specific Purposes Programs
English Language (ESL)
General English Programs
IELTS in the USA
Intensive English as a Second Language
Summer Intensive English
TESOL and Teacher Training
TOEFL and University Preparation