South Dakota State University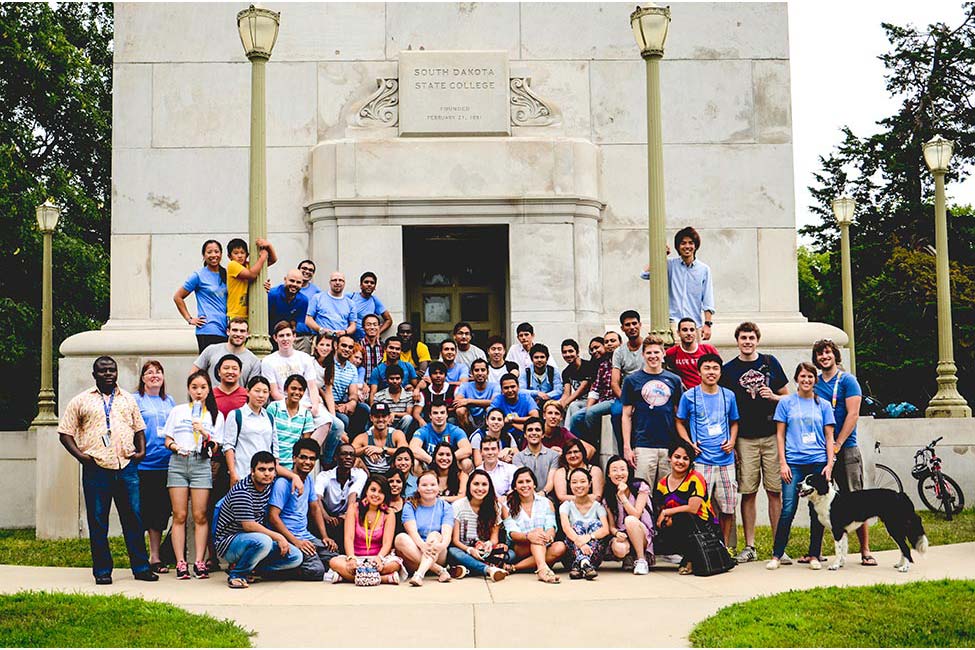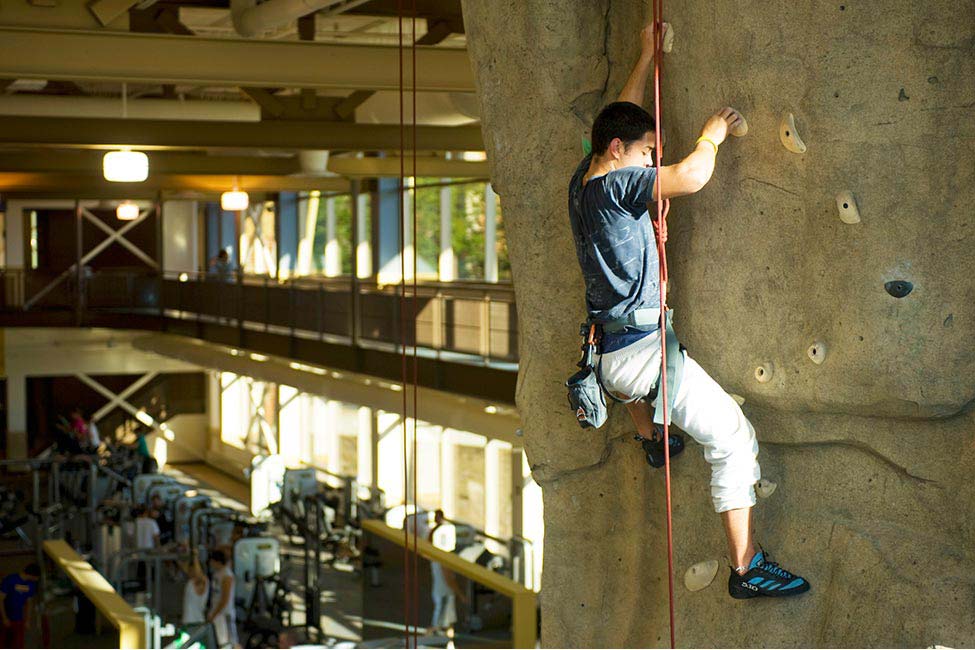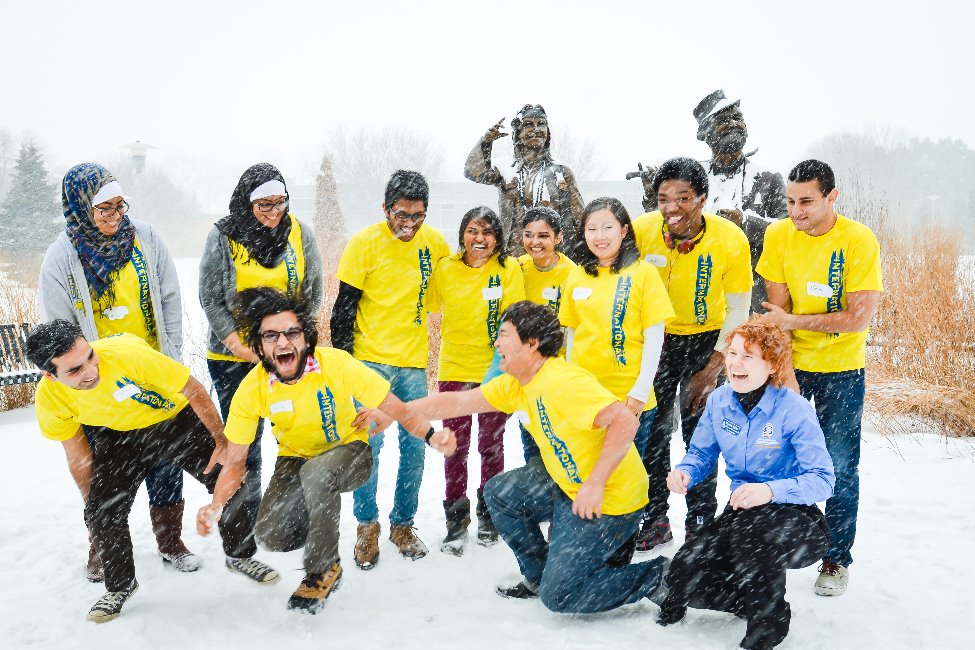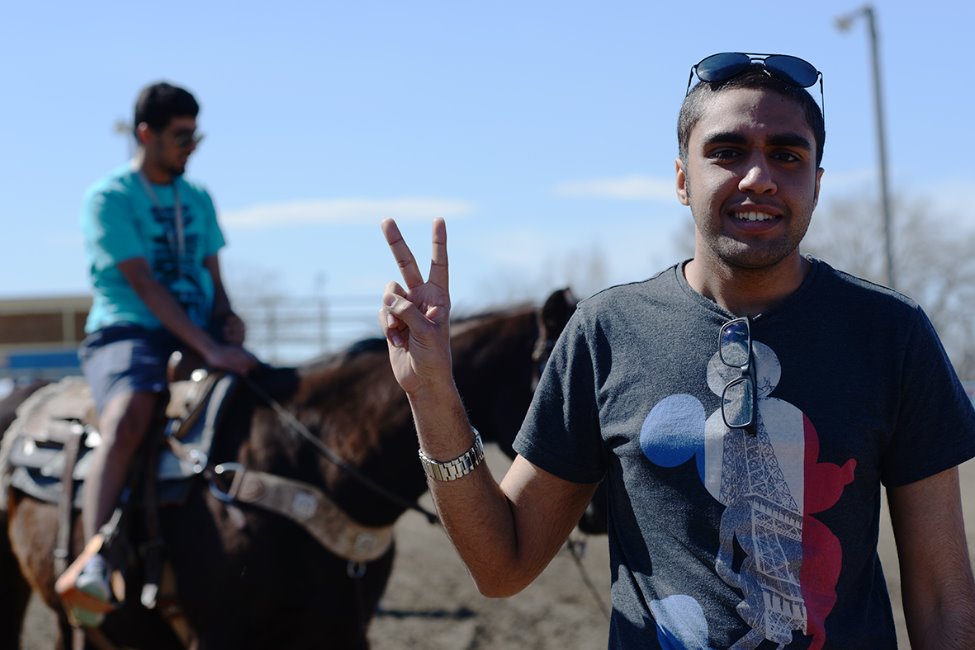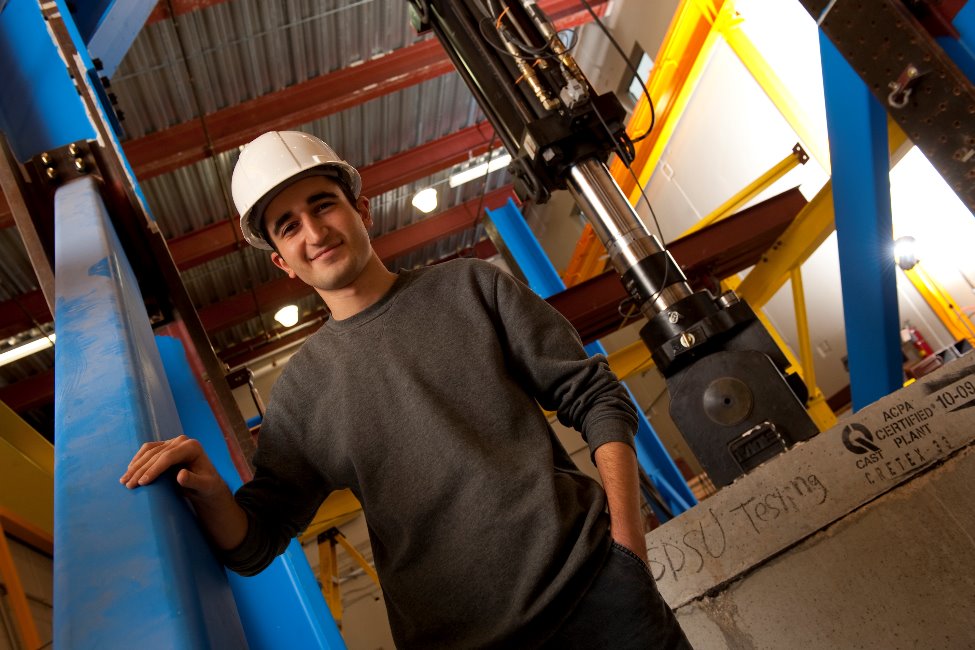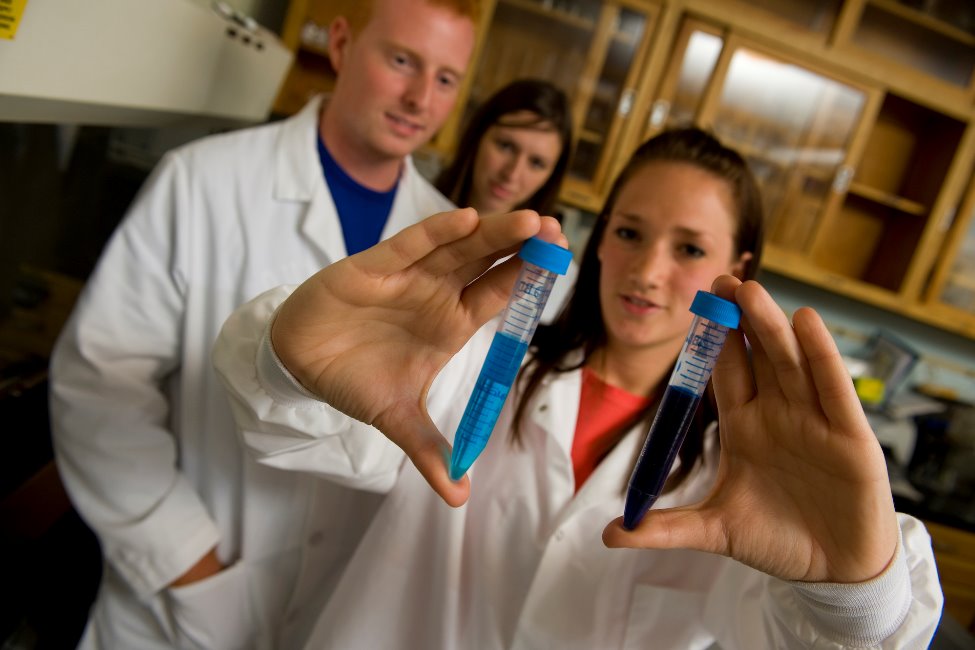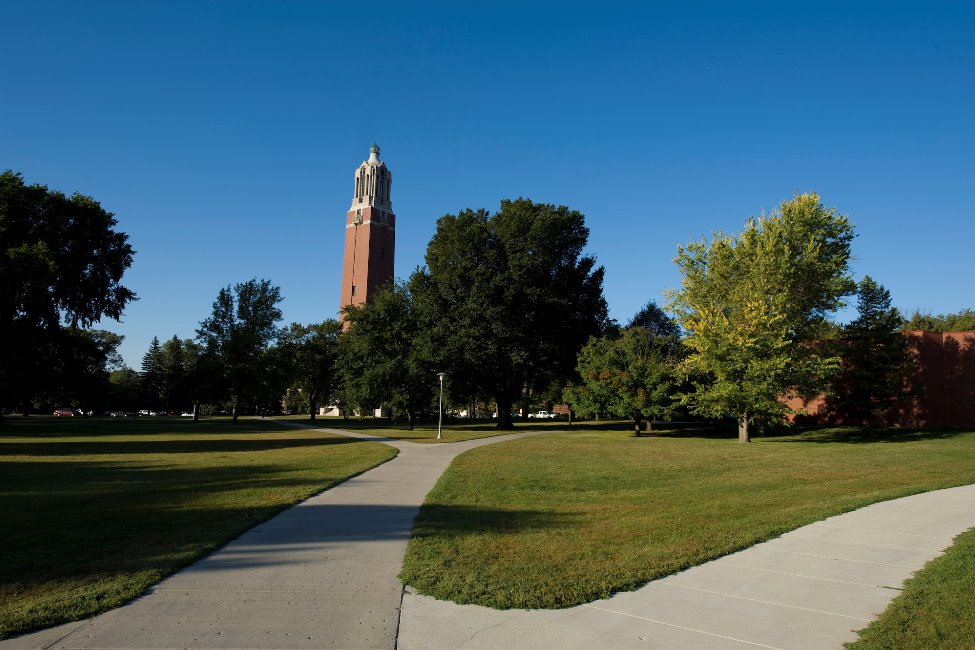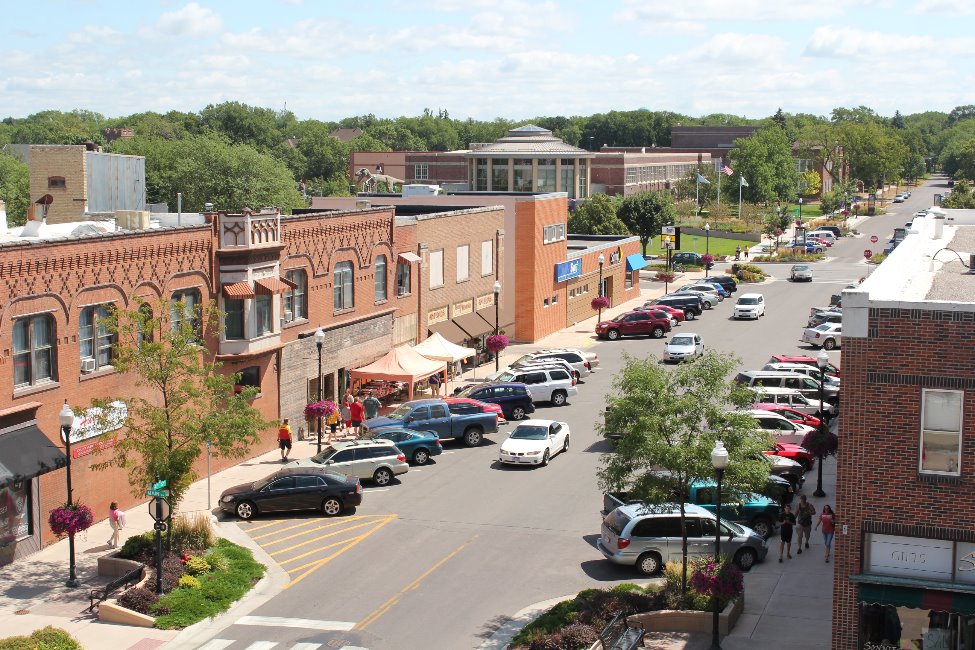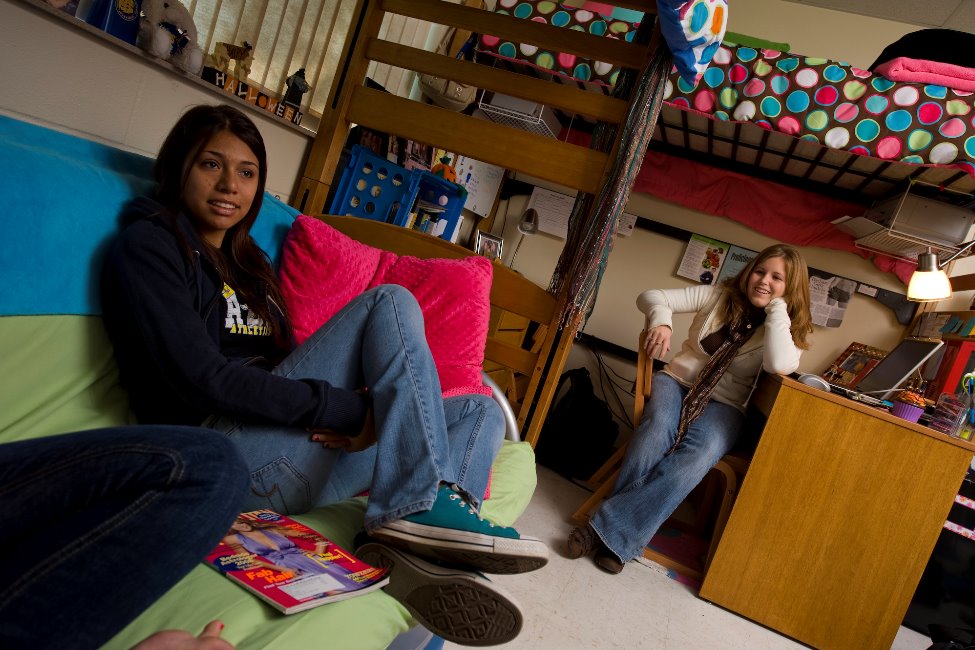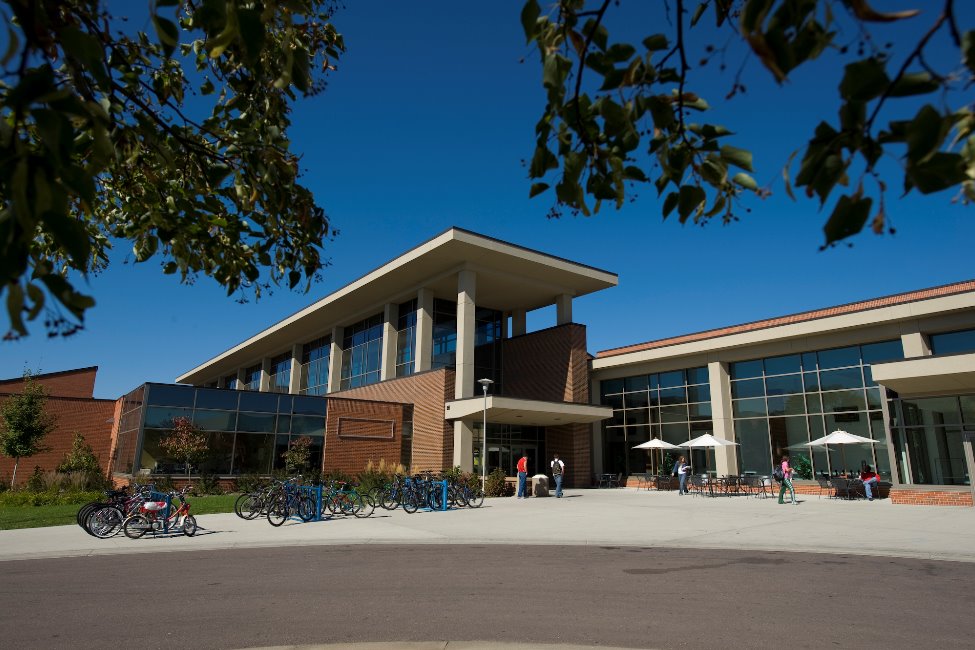 Fast Facts
School Size

Medium

Tuition

$1,000—$5,000 Semester

Affiliation

Public

Type of School

University

Student Body Gender

Co-ed

Religious Affiliation

No Affiliation

Scholarships for International Students

Yes

Conditional Admission Available

Yes

Top Programs

Business, Engineering, English Language (ESL)

Setting

Small/College town

Accreditation and Certification

HLC, ABET

Type of Housing

Residence Hall, Apartment

Test Scores

TOEFL: 60+, IELTS: Band 5.5+

Social Media
Get Ready.
South Dakota State University (SDSU) proudly offers one of the lowest tuition rates of any nationally ranked public universities in the U.S. (U.S. News & World Reports).  Home to 11,500+ students, including approximately 700 international students from over 80 countries, SDSU is the most culturally diverse campus in South Dakota.  With 80 undergraduate majors, 36 Master's Degrees, 15 Ph.D. programs and two professional programs, SDSU has something for just about everyone.  Scholarships are available to all students with an 1100 SAT / 22 ACT or higher and international students are encouraged to apply to the SDSU Honor's Program.  Lastly, admission to SDSU at the undergraduate level gives applicants the freedom to choose any major (professional programs excluded) and the flexibility to change their major if they decide on a different path!
Ranking and Accreditations
SDSU is a nationally ranked university with over 20 accreditations.  Examples of program specific accreditation include Architecture (NAAB), Aviation Education (AABI), Biochemistry (ASBMB), Engineering (ABET), Hospitality Management (ACPHA), and Nursing (CCNE).  More than 95% of SDSU students determine their future path by going on to careers, graduate school or other opportunities such as internships and fellowships.
Brookings and SDSU's many notable recognitions in the past several years include #5 Best Small Town (Livibility.com), Safest College Town (Safewise.com), and top 25 Safest College Campus (Alarms.org).
The Land Grant Mission
South Dakota State belongs to a select group of Land Grant Universities, as designated by the Morrill Act of 1862. The original land-grant mission focused on scientific agriculture, mechanical arts, military science and the revolutionary idea of making public higher education accessible to everyone. Keeping with this tradition, South Dakota State offers affordable tuition rates, moderate GPA requirements (2.6 GPA equivalent), ACT/SAT waiver for non-U.S. applicants, and reasonable TOEFL/IELTS requirements. 
English Language and Culture Institute
Participate in the on-campus Intensive ESL program to prepare for SDSU admission or study online ESL from anywhere to improve academic and professional English.  Successful completion of the Intensive ESL program meets the undergraduate language requirements, providing a TOEFL/IELTS waiver!  Best of all, SDSU ESL students have access to all available campus resources and activities at the university.
Living Accommodations
South Dakota State has 14 Residence halls (dorms) and campus apartments, giving students a variety of housing options and prices.  There are also private rental houses and apartments within walking distance of campus. 
Location
SDSU is located in Brookings, South Dakota with 24,000 residents.  New students arriving for orientation enjoy FREE airport pickup from Sioux Falls Regional Airport (FSD), just one hour from campus.  Urban settings such as Minneapolis, Minnesota and Omaha, Nebraska are each less than a four-hour drive away, perfect for weekend getaways.  Also, Brookings is home to some very noteworthy industry such as:
Daktronics Inc., the world's industry leader in designing and manufacturing electronic scoreboards, programmable display systems and large screen video displays.
Bel Brand Cheese, a world leader in branded cheeses, headquartered in Paris, France.  Brookings is one of only five U.S. locations.
3M Company, an American multinational conglomerate corporation.
Larson Manufacturing, the largest manufacturer of storm doors and storm windows in the United States.
What Our Students Say
"Here, people are welcoming and willing to help always. In the workplace or in classes, people ask if I need help. That helped my academics and also helped with learning English." -Japanese Exercise Science Major
"I like how professors take interest in the students here; they try to get to know their students on a personal level."-Bangladeshi Psychology Major
"SDSU has really good price for really great experience for the knowledge you gain. If you really want to achieve something, SDSU is a really great beginning for your next step in life." -Uzbek Hospitality Management Major
"From the first day I arrived at SDSU, I experienced something that I think is very representative of the culture here. That is the kindness of the people who hold doors open, greet you with a smile, ask about your day and give you personal attention."-Malaysian Computer Science Major
"You have the freedom of choosing your own schedule and going at your own pace. I think it's also really nice that we have an international office as a resource as well as advisors to help you figure out your classes." -Russian Broadcast Journalism Major
"The international office helped me a lot. They are very responsive and very supportive to international students. Every time I have questions or concerns, they reply to me very quickly." -Vietnamese Interior Design Major
For more information:
South Dakota State University

South Dakota State University

Office of International Affairs
Box 2115 - Briggs Library, Suite 119
1300 North Campus Drive
Brookings SD 57007
P: 605-688-4122
Bachelor Degree
Advertising
Agriculture and Natural Resources
Animal Science
Architecture
Art History
Arts and Design
Arts and Humanities
Aviation
Biochemistry and Molecular Biology
Biology
Biomedical Laboratory Science
Biosystems Engineering
Business
Chemistry
Civil Engineering
Communication
Computer Science
Construction Management
Economics
Education
Electrical Engineering
Engineering
Food Science
Foreign Language Teaching
Geography
Global & Area Studies
Graphics/Multimedia & Web Design
History
Horticulture
Hospitality and Tourism
Hospitality Business Management
Human Biology
Human Development and Family Studies
Humanities-Prelaw
Interior Design
Journalism
Landscape Architecture
Liberal Arts
Mathematics
Mechanical Engineering
Medical/Dental
Microbiology
Music
Music Composition
Nursing
Nutritional Sciences
Pharmacology and Toxicology
Physics
Political Science
Predental
Premedical
Prenursing
Psychology
Sociology
Sports
Theatre
2yr/Community College - 2+2 Programs
Agriculture and Natural Resources
Sociology
Masters
Agriculture and Natural Resources
Animal Science
Architecture
Biochemistry and Molecular Biology
Biosystems Engineering
Chemistry
Civil Engineering
Communication
Computer Science
Crop and Soil Sciences
Economics
Education
Electrical Engineering
Engineering
English Literature
Geographic Information Science
Geography
Human Development and Family Studies
Journalism
Mathematics
Mechanical Engineering
Microbiology
Nursing
Nutritional Sciences
Pharmacology and Toxicology
Plant Biology
Public Health
Sociology
Sports
English Programs
English for Academic Purposes
English for Specific Purposes Programs
English Language (ESL)
General English Programs
Intensive English as a Second Language
Summer Intensive English
Summer
English for Specific Purposes Programs
English Language (ESL)
Summer Intensive English
Certificate/Short Term
English for Specific Purposes Programs
English Language (ESL)