Northern State University
International Undergraduate Admissions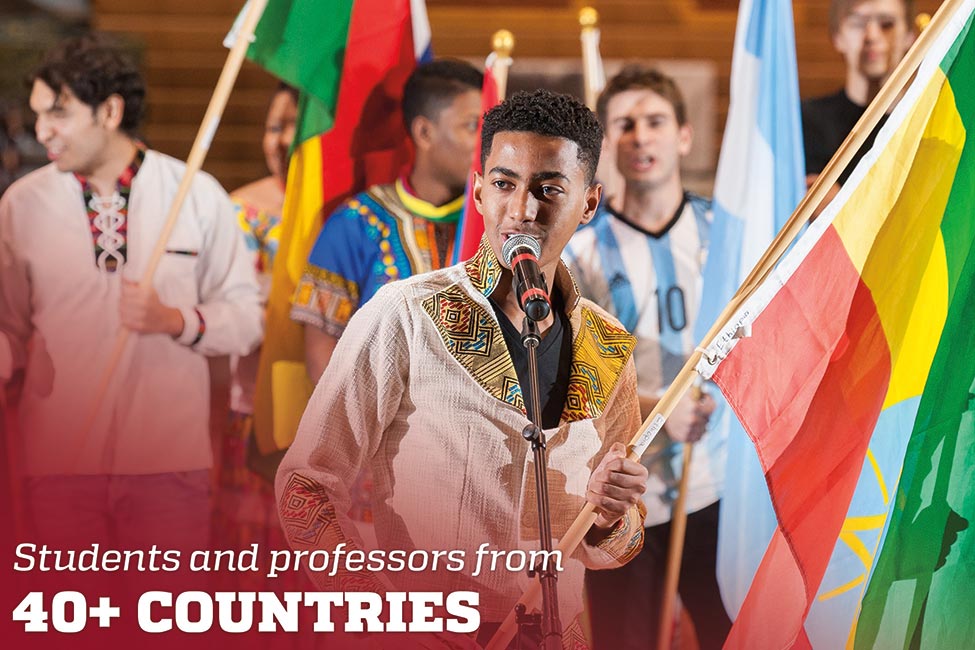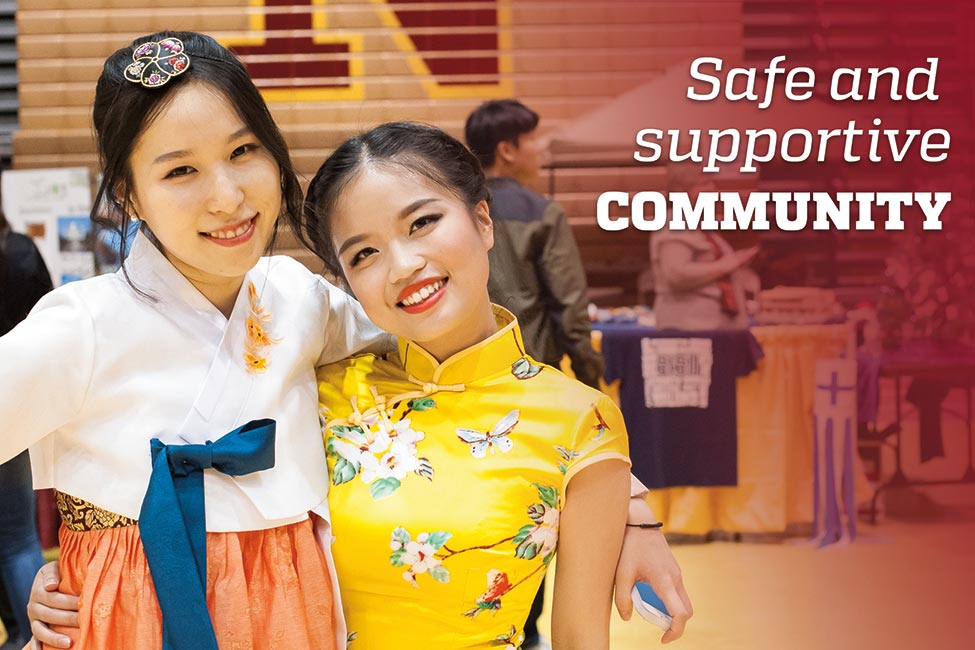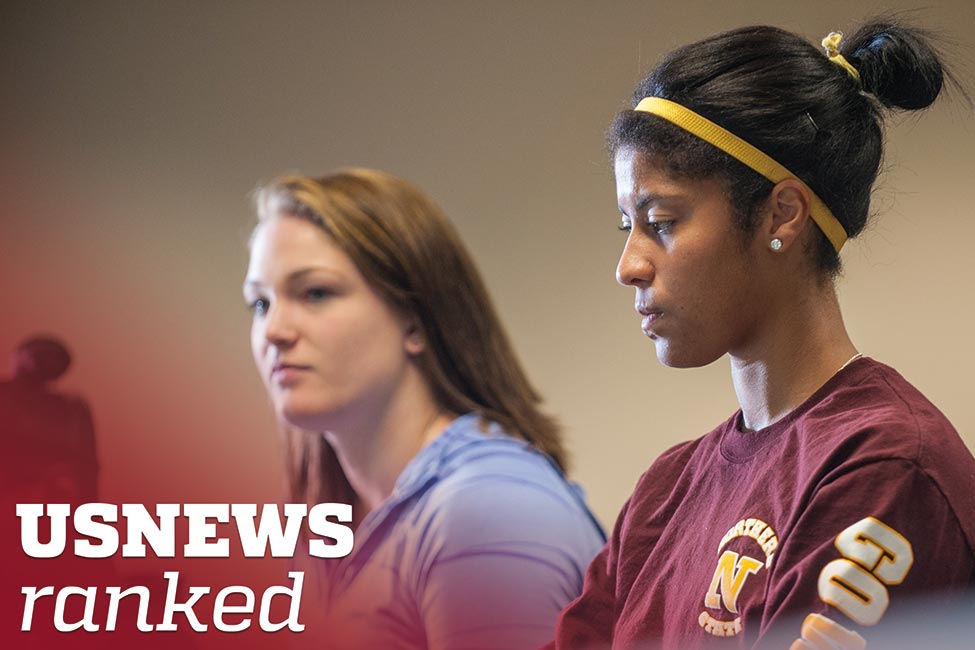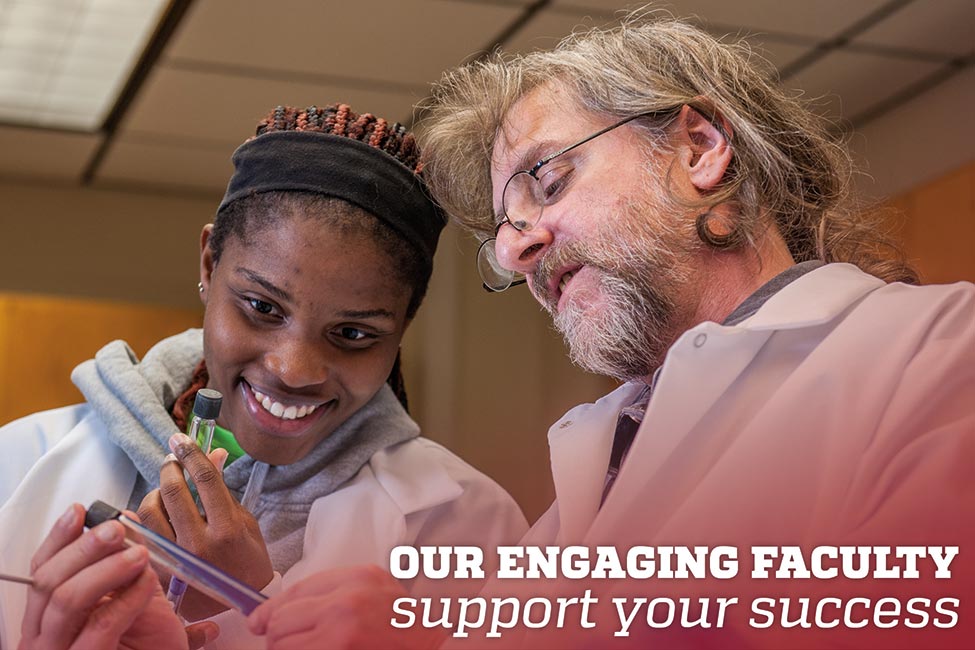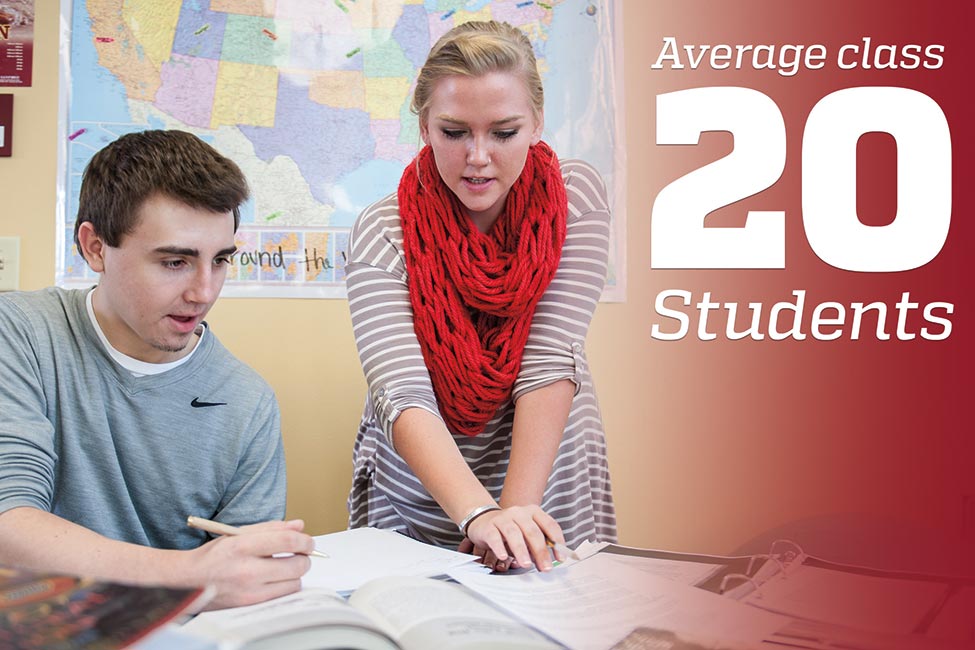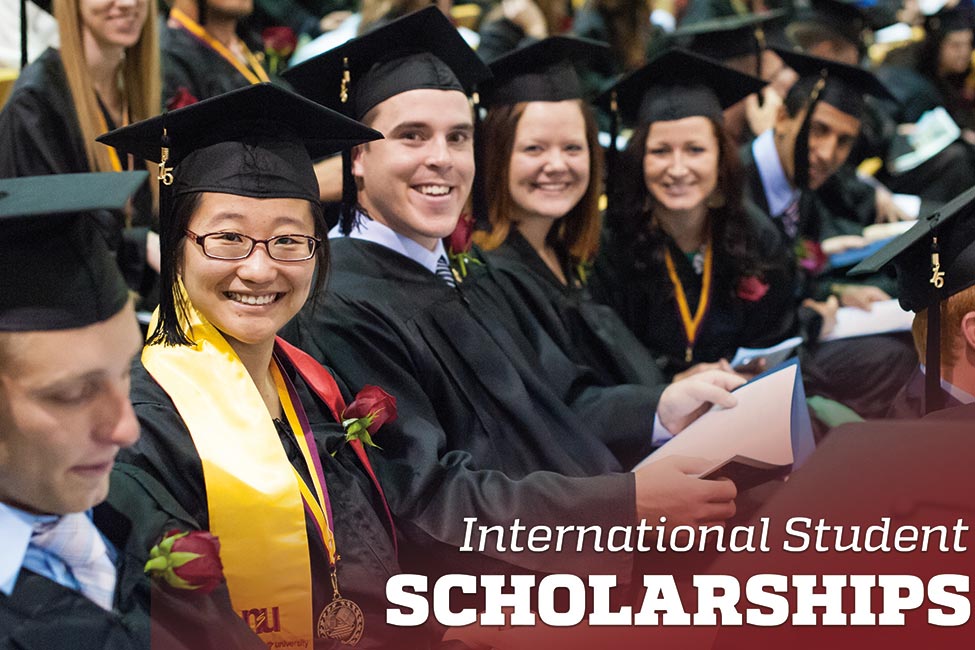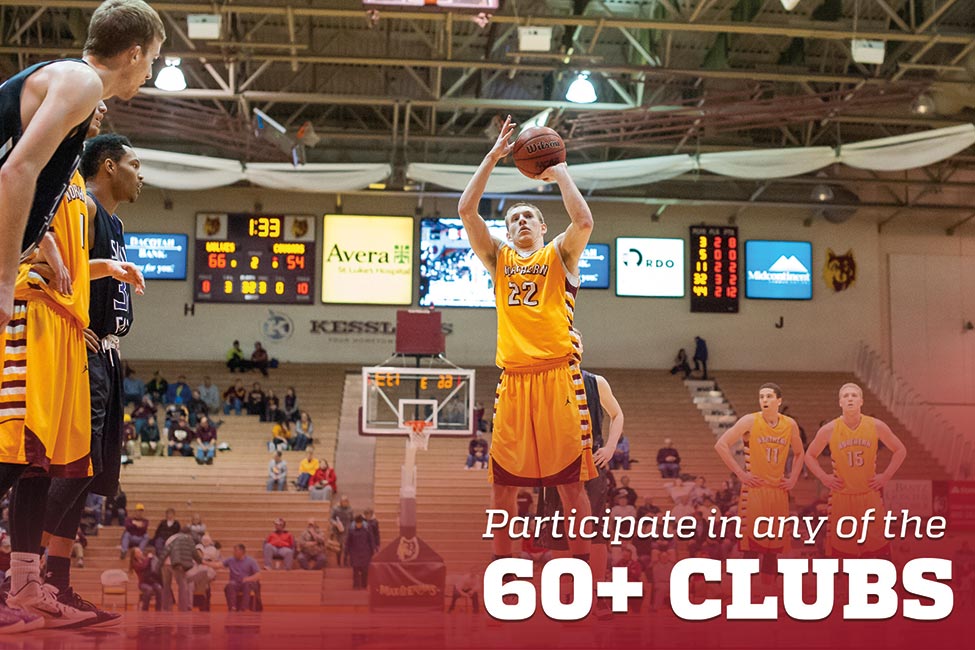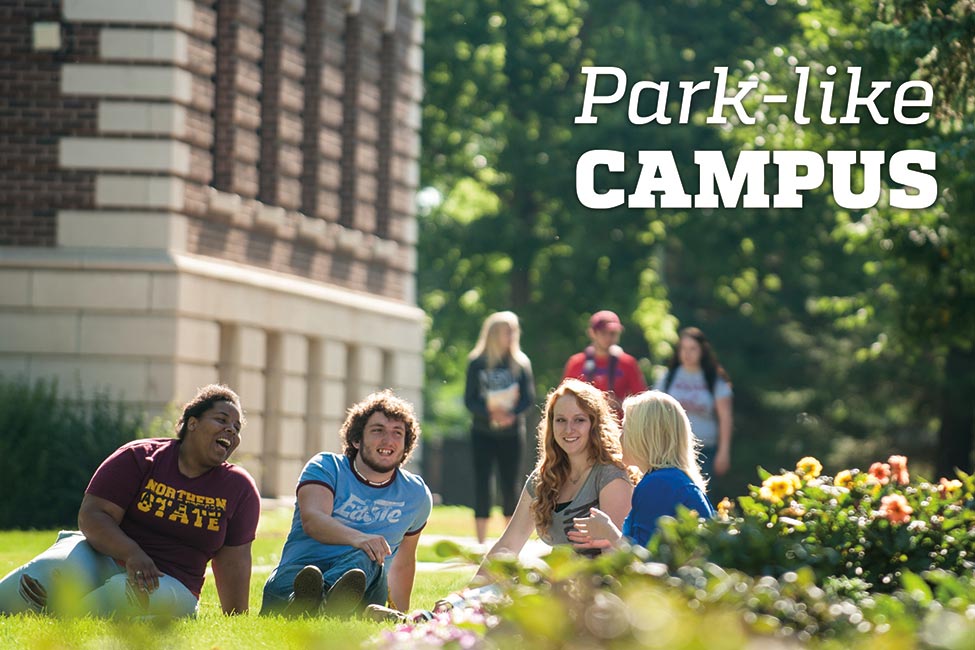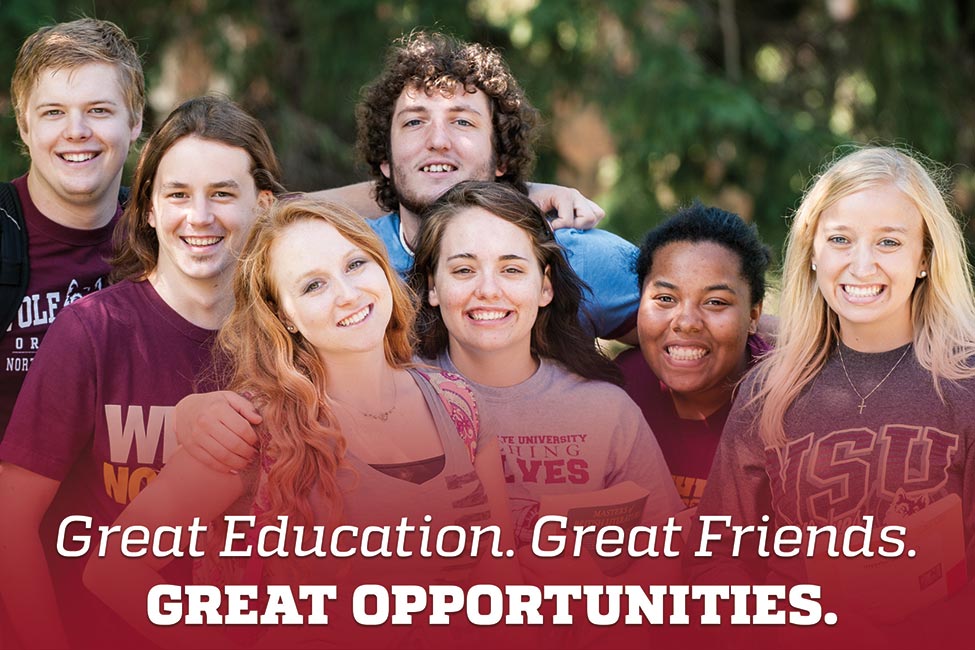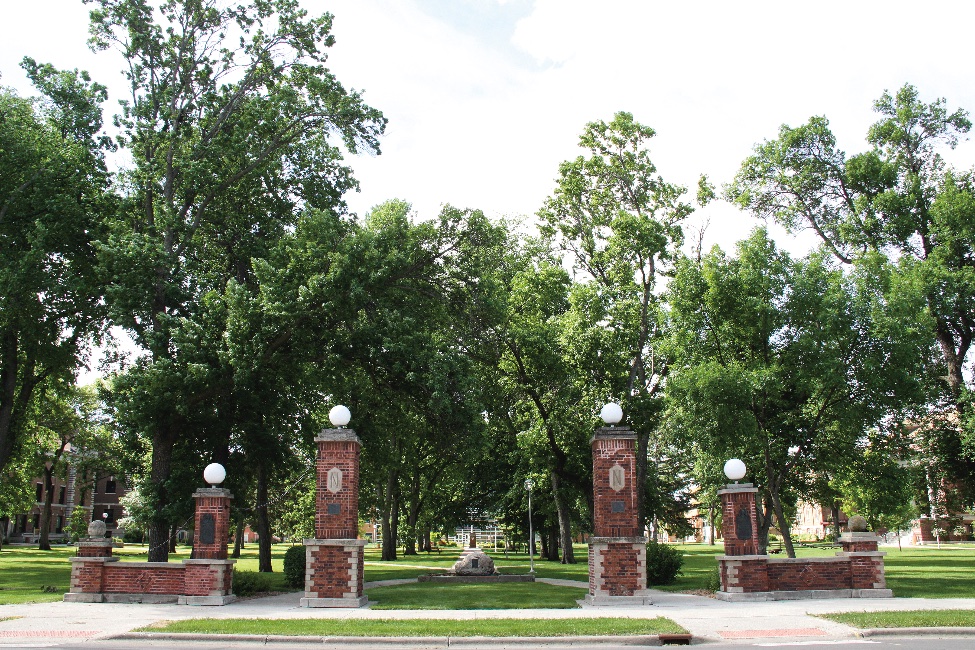 Fast Facts
School Size

Small

Tuition

$10,000 — $15,000 Semester

Affiliation

Public

Type of School

University

Student Body Gender

Co-ed

Religious Affiliation

No Affiliation

Scholarships for International Students

Yes

Conditional Admission Available

Yes

Top Programs

Arts and Design, Business, Education

Setting

Small/College town

Accreditation and Certification

HLC

Type of Housing

Residence Hall, Apartment, Dormitory

Test Scores

IELTS: Band 5.5+, TOEFL: 61+, ELS: Level 113, SAT Eng: 450+, ACT Eng: 19+, PTE Academic: 30+

Social Media
Northern State University (NSU), founded in 1901, has been recognized nationally as one of the best and most affordable institutions by U.S. News and World Report rankings for seven consecutive years. NSU is a public university that is located in Aberdeen, South Dakota, USA. At NSU, students receive personalized attention owing to its small class sizes.
Take a virtual guided tour of Northern State University, ranked in the Top 3 Best Public Institutions in the Midwest and among the Top 10 Most Affordable in the United States!
NSU boasts one of the most beautiful campuses in the Midwest. Historic buildings blend with modern facilities, all centered around a park-like campus green. The campus is within walking distance of downtown Aberdeen, so students can easily explore the community of about 30,000 people. Aberdeen is growing, but still manages to keep a safe, small-community atmosphere.
NSU currently offers 41 undergraduate bachelor's degree programs, 8 associate degree programs, and 19 certificate programs and nine master's degree programs. Recently, 98 percent of first-time, full-time degree-seeking students received financial aid.
Here are a few reasons why students should consider study at NSU.
Northern State University's WolfPACT Scholarship is the largest guaranteed scholarship in the Midwest region of the United States.
Tuition, fees, housing, meals, books, health insurance and personal expenses come to approximately $20,000 per academic year, ranking Northern in the Top 10 Most Affordable Institutions by the U.S. News and World Report.
NSU ranks among top 3 Best Public Institutions in the Midwest
NSU has roughly a 90 percent graduate job placement rate Northern and prepares students for life after college.
English language pathways are available to international students who do not meet Northern's minimum IELTS or TOEFL test score for admission.
Northern offers pre-professional undergraduate programs in engineering, journalism, dentistry, medicine, optometry, occupational therapy, physical therapy, and veterinary medicine.
Northern has 95 outstanding faculty members and a student-faculty ratio of roughly 17 to 1 where students and professors get to know each other.
Northern's international students come from all over the world. NSU students have a variety of study abroad opportunities in Australia, Chile, China, France, Germany, Ireland, Korea and elsewhere.
NSU Wolves Athletics has a proud tradition of excellence, competing in NCAA Division II in eight men's and eight women's intercollegiate programs.
Students have the opportunity to join more than 70 clubs and organizations on campus or start their own.
College of Arts and Sciences
The College of Arts and Sciences (CAS) is the largest academic unit on campus, with about one-third of Northern students majoring in programs through the college. We prepare students for the global workplace and for further study in post-baccalaureate and professional programs. As a CAS student, you'll have the freedom to explore all of your intellectual curiosities. Whether you've decided on a major or are still exploring your options, we offer dozens of programs from which you can choose.

School of Business
Northern State University's School of Business introduces students to the world of management, marketing and finance, with a special emphasis on the global aspects of business. The School of Business offers traditional majors, such as accounting, administrative systems/MIS, banking and financial services, business administration, economics, finance, international business, management, marketing and professional accountancy. Business students benefit from small class sizes and the opportunity to study with PhD-degreed faculty, a dedicated academic advisor, accounting and business clubs, internship programs with on-campus job interviews with major companies, and job placement opportunities.
School of Education
For more than a century, the School of Education at Northern State University has built a reputation for preparing exemplary teachers. In fact, more teachers in South Dakota trained at Northern State University than any other institution. With various undergraduate and graduate programs, the School of Education prepares students for careers in diverse areas of education – from traditional classroom teaching to school counseling to e-learning.
School of Fine Arts
Northern State University has a rich tradition in fine arts education. The NSU School of Fine Arts is the largest in South Dakota, consisting of two departments: Art, and Music & Theatre. The Northern State University School of Fine Arts is a fully accredited institutional member of the National Association of Schools of Music and the National Association for Schools of Art and Design. Students of the Art Program at Northern State University will find ample space and modern equipment to explore art education, design, art history, advertising design, computer aided design, drawing, painting, sculpture, photography, ceramics, printmaking and fiber arts.
For more information:
Northern State University
International Undergraduate Admissions
Bachelor Degree
Accounting
Acting & Performing Arts
Art
Arts and Design
Arts and Humanities
Biology
Biomedical Laboratory Science
Business
Business Administration
Business Analytics
Business Information Systems
Chemistry
Child Development
Communication
Computer Science
Creative Writing
Criminal Justice
Digital Recording Arts
Economics
Education
English Literature
Environmental Studies and Sustainability
Finance
Forensic Science
General Management
Geography
Health and Wellness
History
Human Biology
Human Development and Family Studies
Human Resource Management
Humanities-Prelaw
Information Technology
International Relations
Internships
Liberal Arts
Literature in English
Marketing
Marketing and Communications
Mathematics
Media and Information Studies
Medical/Dental
Music
Music Composition
Natural Science
Online Teaching and Learning
Philosophy
Physical Therapy
Physics
Political Science
Predental
Premedical
Prenursing
Psychology
Public Relations
Social Work
Sociology
Special Education
Sports
STEM
Studio Art
Teaching English Language
Theatre
Youth Development
Masters
Accounting
Business
Child Development
Education
Finance
Human Development and Family Studies
Leadership
Music
Online Teaching and Learning
Psychology
Special Education
Special Needs/Learning Disabilities
Sports
Sports Administration
Sports Management
Teaching English Language
TESOL and Teacher Training
Youth Development
2yr/Community College - 2+2 Programs
Arts and Design
Biochemistry and Molecular Biology
Biology
Biomedical Laboratory Science
Business
Business Administration
Business Information Systems
Criminal Justice
General English Programs
Geographic Information Science
Certificate/Short Term
Arts and Humanities
Arts/Music Camps & Programs
Education
English Language (ESL)
Geographic Information Science
Health and Wellness
History
Music
Online Teaching and Learning
Social Work
STEM
Teaching English Language
University Transfer
English Programs
Teaching English as a Foreign Language
TESOL and Teacher Training