Texas Christian University
Intensive English Program
Fast Facts
School Size

Medium

Tuition

$1,000—$5,000 Session

Affiliation

Private

Type of School

University/Intensive English Program

Student Body Gender

Co-ed

Religious Affiliation

Christian

Scholarships for International Students

No

Conditional Admission Available

Yes

Top Programs

English Language (ESL), Undergraduate, TOEFL and University Preparation

Setting

City

Accreditation and Certification

EnglishUSA Member, UCIEP Member

Type of Housing

Residence Hall, Apartment, Dormitory

Social Media
Opportunities for You
The Intensive English Program (IEP) at TCU offers students from around the world exciting opportunities in English language learning and instruction, and students receive the unique benefits of studying at a major US university.
Advanced level students may enroll in university courses for degree credit
All academically qualified IEP students are provided conditional admission to any TCU Bachelor's Degree program --- no TOEFL required! TCU offers more than 120 areas of study
A single application serves both the IEP and the degree program of TCU, and one form I-20 works for both programs
Personalized Instruction
IEP enrollment is limited at TCU. Our classes are small with only 15 students per class, so instruction is personalized to your individual language needs. Your teachers will help you rapidly develop your English writing, reading, vocabulary, listening, speaking, and grammar skills. You will begin at your level --- whether that means starting as a beginner or improving as an intermediate or advanced student. In addition, robust student programming will allow you to practice English in creative ways.
Eight-week long sessions start in January, March, May, August, and October.
One four-week long session begins in July
Students study intensively for 20 hours per week with an F-1 full-time Student Visa
A Team of Professionals
Members of our core teaching team are native English Speakers with master's degrees and extensive university teaching experience. In addition, each instructor has travelled abroad and has studied a second language. The English teachers are committed to making sure every student has a productive and satisfying experience in the IEP at TCU. Our staff advocates for international students and connects students to resources in the campus and local community.
Social Opportunities
Learning English happens both inside and outside of the classroom! Out students participate in a variety of activities.
The Conversation Partners Program pairs IEP students with TCU undergraduate students and allows you to practice English with a native speaker while learning more about US culture
The IEP Women's Club encourages female student to support each other through meals, community service, exercise classes, and more
The IEP Student Leaders create programs for students and allow students to develop leadership skills. Visit our Facebook Page to see what the students are doing this week
In addition, TCU offers diverse activities from sporting events, movie nights, lectures, and more!
Texas Christian University
Founded in 1873, TCU is a private university located in Fort Worth, Texas. The university limits its total undergraduate and graduate enrollment to approximately 10,000 students so that personalized programs and services can be provided to all students.
TCU, ranked one of the top 100 universities in the US by US News and World Report, offers undergraduate and graduate programs in more than 100 areas including business, engineering (ranked #47 in the US), communications, education, fine arts, music, humanities, social sciences, health, nursing, physical sciences, divinity, and ranch management. Our business school is exceptionally well known in the US, ranked #1 for faculty by The Economist magazine and ranked #27 overall by Bloomberg Businessweek. With its long-standing reputation for excellence in academic teaching and research, TCU is accredited by SACS and numerous programmatic associations.
Although TCU was founded by a Christian denomination, it is an independent institution and attracts students and faculty from many different cultures and faiths. Religious instruction is not a component of the IEP curriculum.
Distinctive University Features
A beautiful campus within walking distance of stores, restaurants, and banks
Three miles from downtown Fort Worth, 25 miles from D/FW International Airport, and 35 miles from Dallas
Dormitory rooms, equipped with state-of-the-art computer and telephone connections; affordable apartments are also available within walking distance of campus
Over 150 student organizations (including several international student groups)
A full range of recreational activities including swimming pools, weight rooms, tennis courts, gymnasiums, and racquetball courts
12 free bachelor's degree "foreign language" credits for using a language other than English in a successful year of high school or college study
TCU's mission: To educate individuals to think and act as ethical leaders and responsible citizens in the global community
The City of Fort Worth, Texas, USA
The Fort Worth-Dallas area, known locally as the Metroplex, is the ninth largest metropolitan area in the United States. Newsweek magazine recognizes Fort Worth as one of America's top cities. Fort Worth is a sophisticated urban environment highlighted by:
A safe, family-oriented atmosphere.
"The best of the west" in the historic Stockyard District with rodeos, western museums and railroad tours.
Cultural opportunities including world-class art museums, Texas' oldest opera company, a symphony orchestra, ballet, and live theater
International cultural exchanges with seven sister cities on four different continents
Spacious parks and botanical gardens to enjoy in our warm, mild climate
Affordable entertainment at the Fort Worth Zoo, amusement parks, professional sports arenas, the Fort Worth Stock Show and Rodeo, and more!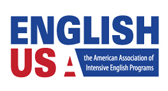 For more information:
Texas Christian University
Intensive English Program
Masters
Arts and Humanities
Business
Communication
Engineering
Environmental Studies and Sustainability
Journalism
Liberal Arts
MBA
English Programs
English Language (ESL)
IELTS in the USA
Summer Intensive English
TOEFL and University Preparation