Seattle Colleges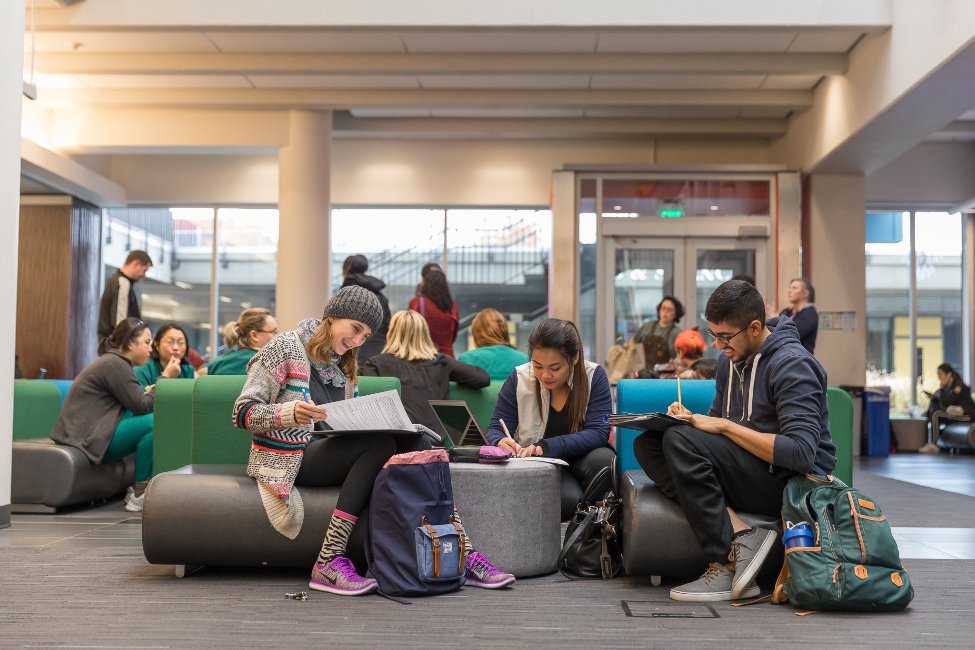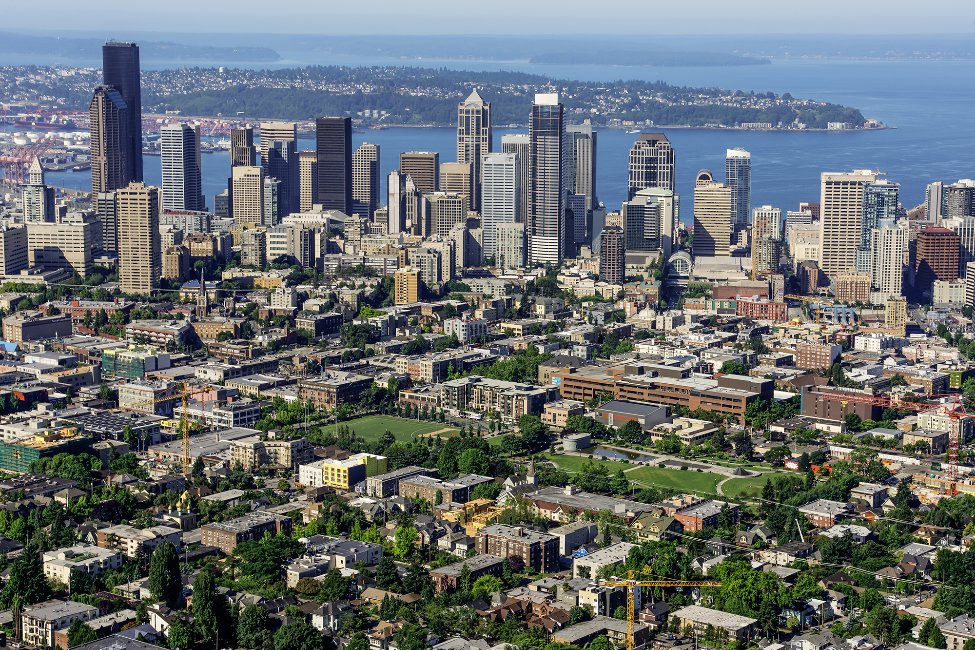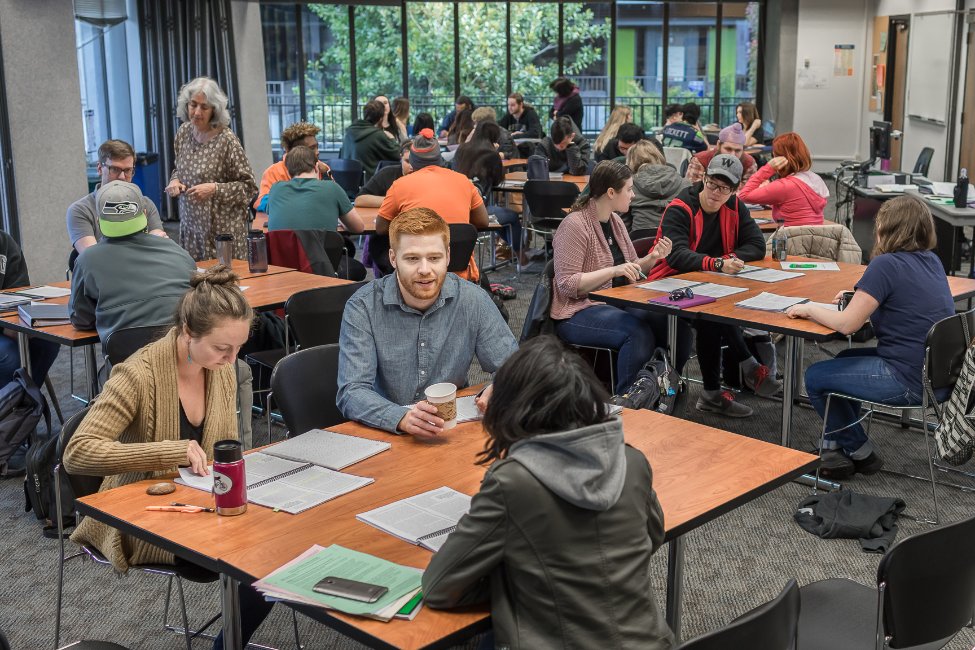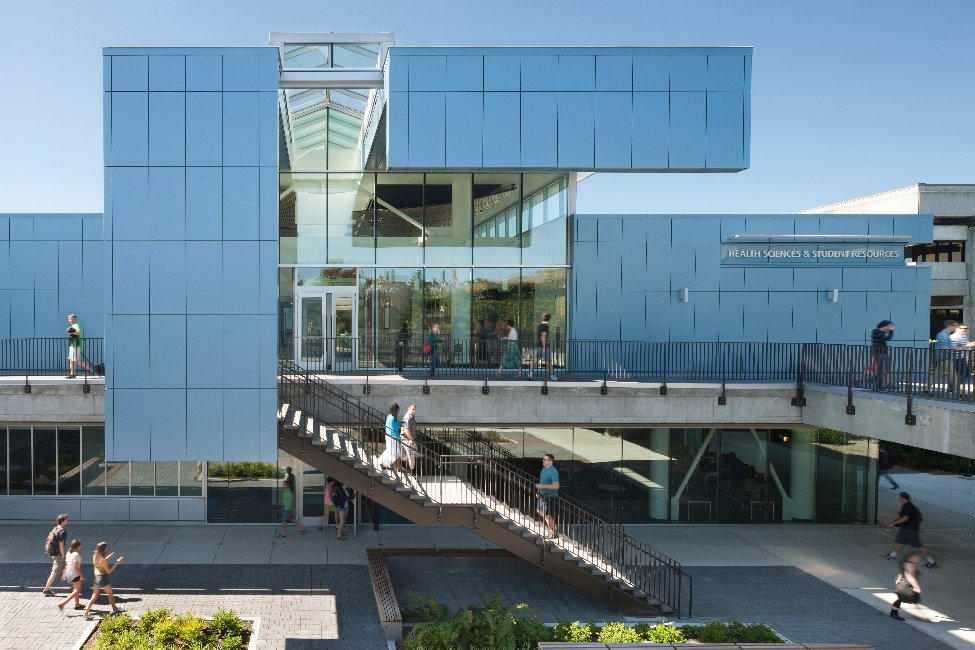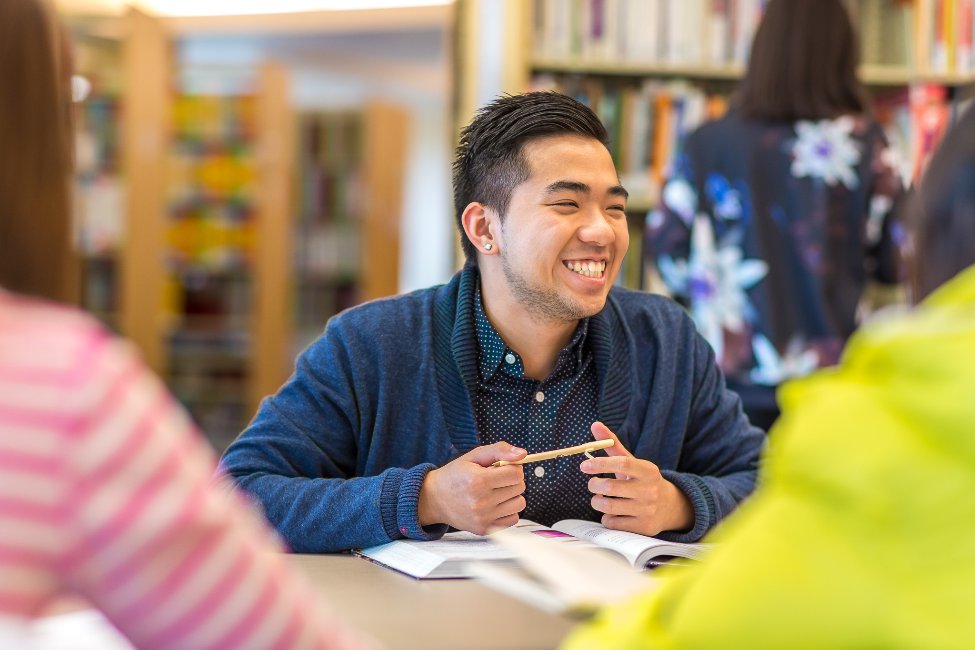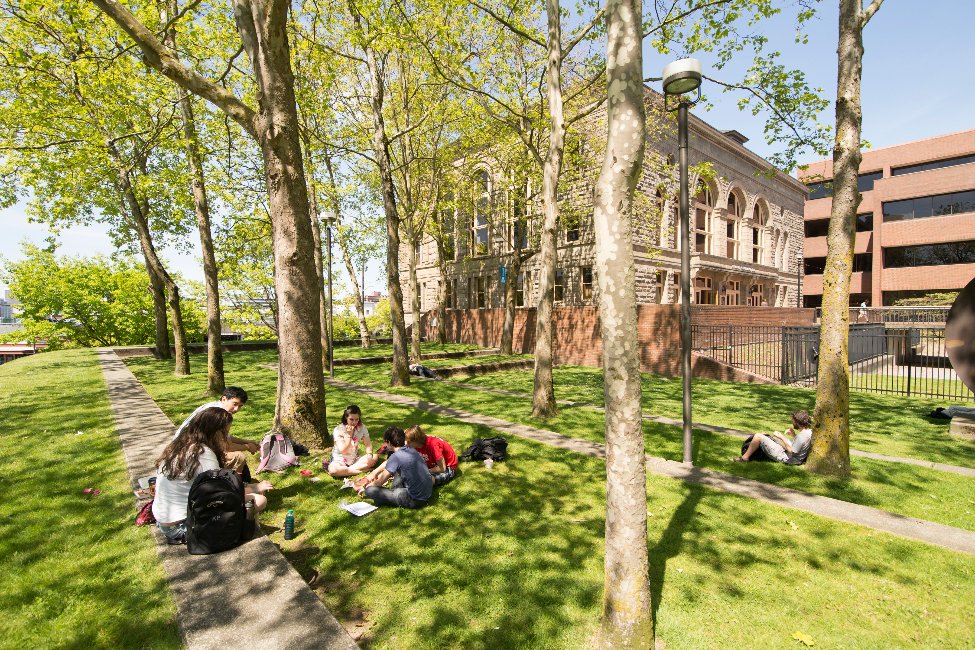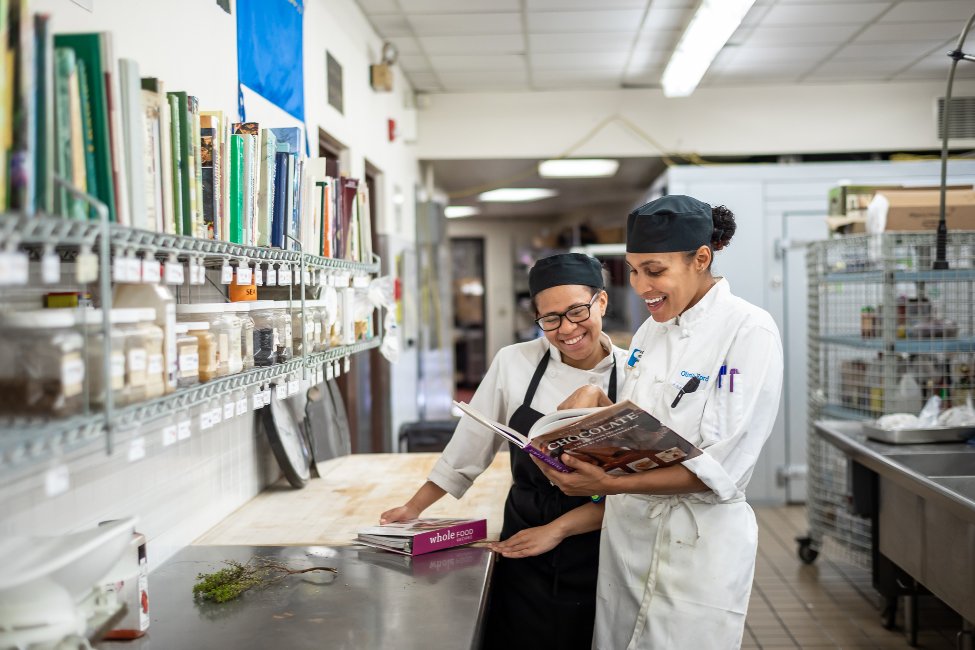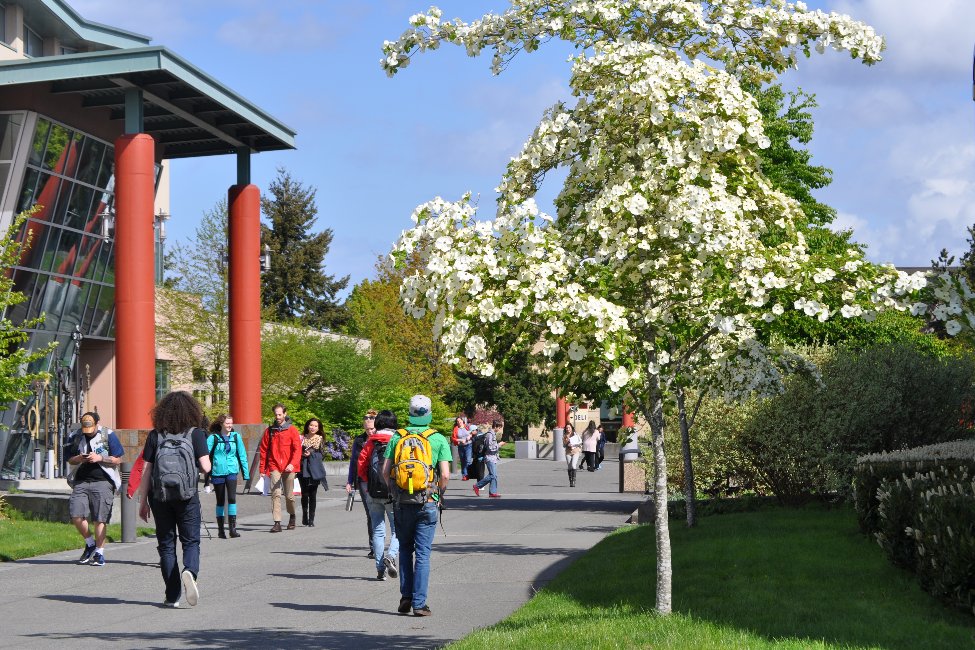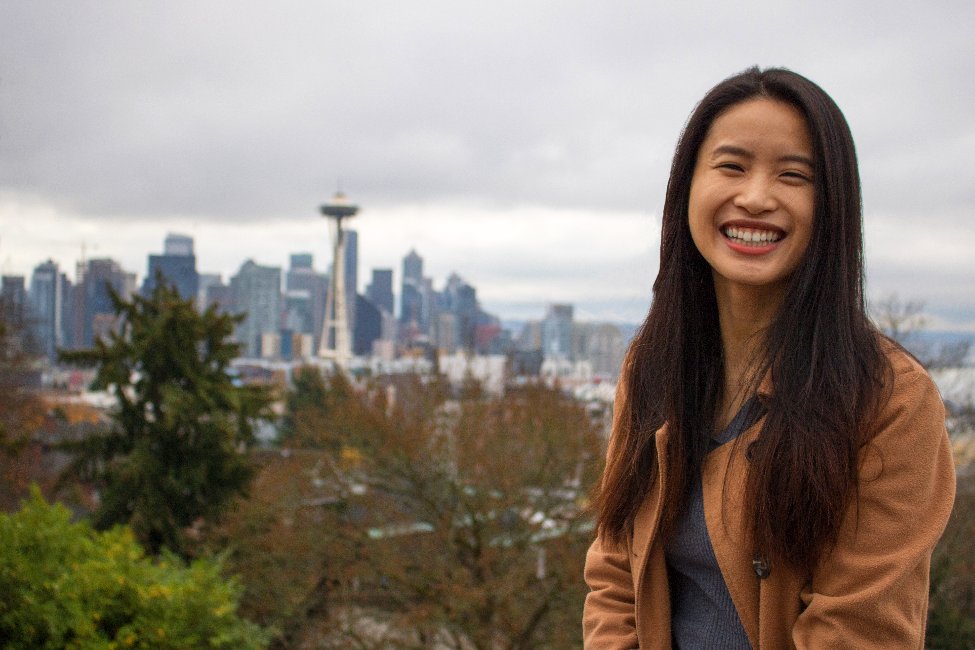 Fast Facts
School Size

Large

Tuition

$5,000—$10,000 Year

Affiliation

Public

Type of School

2yr/Community College

Student Body Gender

Co-ed

Religious Affiliation

No Affiliation

Scholarships for International Students

Yes

Conditional Admission Available

Yes

Top Programs

Business, Computer Science, Engineering

Setting

City, Suburban

Accreditation and Certification

NWCCU

Type of Housing

Residence Hall, Homestay, Apartment

Social Media
Why do so many international students choose Seattle Colleges?
Three unique campus locations
Seattle Central College: Located in the energy-filled Capitol Hill neighborhood, Seattle Central College is in the heart of the city, surrounded by coffee houses, shops, restaurants, and more. The subway connects Seattle Central to downtown in two minutes, the University of Washington in three minutes, and Seattle-Tacoma International Airport in 30 minutes. Students who choose Seattle Central are often looking for the sights and sounds of a fast-paced city environment. As part of the community, you will develop a close connection to and affinity for Seattle as both a city and a home.
North Seattle College: North Seattle College offers a unique mix of both city life and natural beauty. Student artwork, a community garden, and environmentally-protected wetlands surround classroom buildings. On a lucky day, you might even spot the pair of ducks that calls the campus home. A major public transit center is within walking distance and offers frequent, reliable bus service to anywhere in the region. On a regular day, North Seattle students can be found attending classes, shopping at a nearby mall, or strolling around the popular Green Lake neighborhood. If you're looking for the perfect balance of accessibility and tranquility, you'll find it at North Seattle College.
South Seattle College: Though located within the city of Seattle, South Seattle College is far removed from the hustle and bustle of city life. The campus features panoramic views of the Seattle skyline, expansive lawns, manicured gardens, and access to several local nature trails. Check out the bluffs at nearby Lincoln Park, ride your bike to Alki Beach, or catch the water taxi downtown for a stop by Pike Place Market. Faculty, staff, and students alike take pride in the strong sense of community at South Seattle College—a perfect destination if you're looking to experience a more traditional college campus.
WIDE VARIETY OF ACADEMIC PROGRAMS
University Transfer (Associate Transfer Degree): Earn a two-year associate degree (i.e., the first two years of a bachelor's degree) and transfer to hundreds of four-year colleges and universities across the U.S. Students enjoy low tuition and small class sizes.
High School Completion Plus (High School Diploma + Associate Transfer Degree): Complete a Washington state high school diploma and an associate degree at the same time. 
Career Training (Certificate, Associate of Applied Science Degree, BAS, etc.): Get hands-on, skills-based training in preparation for in-demand technical fields, including graphic design, hospitality management, nursing, aviation maintenance, and culinary arts, among many others.
English as a Second Language (ESL): Improve your English language skills at novice, intermediate, and advanced levels in a results-oriented environment. Earn up to 21 credits toward your associate degree while you study English.
Short-Term Certificates: Study your favorite subjects and take classes with American students for 3 – 12 months
Nationally Recognized
Out of 1,200 U.S. community colleges, all three Seattle Colleges were listed in the Top 40 "Leading Associate's Institutions" section of the Institute of International Education's 2019 Open Doors® Report. We're proud to be a national leader in serving international students!
Transfer Admission Guarantees
Transfer admission guarantees ("TAGs") provide pathways to competitive, four-year universities. Partners include the University of Washington, Bothell; San Francisco State University; California State University, Northridge; Seattle University; Washington State University; and many more.
Transfer Success
Recently, students of Seattle Colleges have been admitted to Columbia University, Johns Hopkins University, UC Berkeley, UCLA, Cornell University, and the University of Washington, Seattle, among hundreds of others!
Three Different Housing Options
Live with an American family in a nearby homestay, in our on-campus apartments (at Seattle Central only), or off campus with friends! We can help you find clean, safe, and reliable housing options to fit any budget or lifestyle.
Student Services, Facilities, & On-Campus activities
Our colleges offer computer labs, libraries, cafeterias, restaurants, coffee shops, gyms, and employment opportunities, as well as free academic advising, counseling, and tutoring. Furthermore, with 60+ clubs and hundreds of activities every year, it is easy to develop new skills, get involved, volunteer, and have fun!
FOUR START DATES AND AN EASY APPLICATION PROCESS
Seattle Colleges offers four academic periods ("quarters") per year, including:
Fall: late September through mid-December
Winter: early January through late March
Spring: early April through mid-June
Summer: late June through late August
Each quarter lasts about 3 months (i.e., 10-12 weeks). That means that you have four opportunities each year to apply and enroll. And, whether you plan to study for three months or two years, your admission application will be processed quickly!
NO TOEFL? NO Problem!
Seattle Colleges accepts TOEFL, IELTS, SAT, and ACT scores as proof of English proficiency. However, students without scores can take a placement test upon arrival.
Learn More about Seattle Colleges!
Visit our websites to learn more about each college's unique campus environment, academic programs, student services, and more. If you have questions, e-mail us at IntlFutureStudent@seattlecolleges.edu. We look forward to hearing from you!
Seattle Central College: https://intl.seattlecentral.edu/
North Seattle College: https://ip.northseattle.edu/
South Seattle College: https://ip.southseattle.edu/
For more information:
Seattle Colleges

Seattle Colleges

Seattle Colleges [District Headquarters]
1500 Harvard Avenue
Seattle WA 98122
P: +1 (206) 934-4100
Seattle Central College
1701 Broadway
Seattle WA 98122
P: +1 (206) 934-3893
North Seattle College
9600 College Way N
Seattle WA 98103
P: +1 (206) 934-3672
South Seattle College
6000 16th Avenue SW
Seattle WA 98106
P: +1 (206) 934-5360
English Programs
American Conversational English
Evening & Weekend English
Bridge Programs
Business English
Business English for Entrepreneurs
English for Academic Purposes
English for Postgraduates
English for Professionals
English for Specific Purposes Programs
English for Young Learners (ages 10-17)
English Language (ESL)
General English Programs
Intensive English as a Second Language
Intensive Language & Culture
Pathway Program
Summer Intensive English
2yr/Community College - 2+2 Programs
Accounting
Advertising
Aeronautical Engineering
Aeronautical Science
Aeronautics and Astronautics
Agriculture and Natural Resources
Animal Science
Anthropology
Apparel and Textile Design
Applied Engineering Sciences
Applied Mathematics
Applied Statistics
Architectural Engineering
Architecture
Art History
Arts and Design
Arts and Humanities
Arts/Music Camps & Programs
Astrophysics
Astrophysics and Astronomy
Automotive Technology
Aviation Maintenance
Biochemistry and Molecular Biology
Biology
Biomedical Laboratory Science
Biosystems Engineering
Bridge Programs
Business
Business Administration
Business Analytics
Business English
Business Information Systems
Business Research
Cell and Molecular Biology
Chemical Engineering
Chemical Physics
Chemistry
Child Development
Civil Engineering
Clinical Laboratory Sciences
Communication
Composition
Computer Engineering
Computer Science
Conservation Law
Construction Management
Creative Writing
Criminal Justice
Crop and Soil Sciences
Culinary
Cyber Security
Digital Recording Arts
Earth Science
Economics
Education
Electrical Engineering
Electronics
Engineering
Engineering Mechanics
English for Specific Purposes Programs
English Language (ESL)
English Literature
Entomology
Environment Development
Environmental Biology/Microbiology
Environmental Studies and Sustainability
Executive and Professional
Fashion
Film Studies
Finance
Food Industry Management
Food Science
Foreign Language Teaching
Forensic Science
Forestry
General English Programs
General Management
Genetics
Geographic Information Science
Geography
Geological Sciences
Global & Area Studies
Global Studies in the Arts and Humanities
Graphics/Multimedia & Web Design
Health and Wellness
High School Completion
History
Horticulture
Hospitality and Tourism
Hospitality Business Management
Human Biology
Human Development and Family Studies
Human Nutrition
Human Resource Management
Humanities-Prelaw
Hypnotherapy
Information Technology
Interior Design
International Business
International Planning Studies
International Public Health
International Relations
Internships
Journalism
Kinesiology
Landscape Architecture
Law
Leadership
Liberal Arts
Linguistics
Literature in English
Logistics
Marine Sciences
Marketing
Marketing and Communications
Marketing Research
Mathematics
Mechanical Engineering
Media and Information Studies
Medical Assistant
Medical/Dental
Microbiology
Microbiology & Molecular Genetics
Music
Music Composition
Natural Science
Neuroscience
Nursing
Nutritional Sciences
Occupational Therapy
Online Teaching and Learning
Pathway Program
Pharmacology and Toxicology
Philosophy
Physical Therapy
Physics
Physiology
Plant Biology
Plumbing
Political Science
Predental
Premedical
Prenursing
Project Management
Psychology
Public Health
Public Policy
Public Relations
Religion
Science
Serious Game Design & Research
Small Animal Clinical Sciences
Social Relations and Policy
Social Work
Sociology
Software Engineering
Special Education
Special Needs/Learning Disabilities
Special programs
Sports
Statistics
STEM
Studio Art
Study and Travel
Summer Camps/Programs
Summer Intensive English
Summer Pre-University
Supply Chain Management
Technology/Computers
Telecommunication and Media
Theatre
TOEFL and University Preparation
University Transfer
Urban and Regional Planning
Veterinary Technology
Video and Audio Production
Video Game Design
Vocational Career
Women's and Gender Studies
World Politics (BA)
Youth Development
Zoology
Certificate/Short Term
Accounting
Acting & Performing Arts
Advertising
Aeronautical Engineering
Aeronautical Science
Aeronautics and Astronautics
Agriculture and Natural Resources
Animal Science
Anthropology
Apparel and Textile Design
Applied Engineering Sciences
Applied Mathematics
Applied Statistics
Architectural Engineering
Architecture
Art
Art History
Arts and Design
Arts and Humanities
Arts/Music Camps & Programs
Astrophysics
Astrophysics and Astronomy
Automotive Technology
Biochemistry and Molecular Biology
Biomedical Laboratory Science
Biosystems Engineering
Bridge Programs
Business
Business Analytics
Business English
Business Information Systems
Business Research
Cell and Molecular Biology
Chemical Engineering
Chemical Physics
Chemistry
Child Development
Civil Engineering
Clinical Laboratory Sciences
Communication
Composition
Computer Engineering
Computer Science
Conservation Law
Construction Management
Creative Writing
Criminal Justice
Crop and Soil Sciences
Culinary
Cyber Security
Digital Recording Arts
Earth Science
Economics
Education
Electrical Engineering
Electronics
Engineering
Engineering Mechanics
English for Specific Purposes Programs
English Language (ESL)
English Literature
Entomology
Entrepreneurship and Innovation
Environment Development
Environmental Biology/Microbiology
Environmental Studies and Sustainability
Event Planning Management
Executive and Professional
Fashion
Film Studies
Finance
Food Industry Management
Food Science
Foreign Language Teaching
Forensic Science
Forestry
Gemology
General English Programs
General Management
Genetics
Geographic Information Science
Geography
Geological Sciences
Global & Area Studies
Global Studies in the Arts and Humanities
Graphics/Multimedia & Web Design
Health and Wellness
High School Completion
History
Homestay Programs
Horticulture
Hospitality and Tourism
Hospitality Business Management
Human Biology
Human Development and Family Studies
Human Nutrition
Human Resource Management
Humanities-Prelaw
Hypnotherapy
Interior Design
International Business
International Planning Studies
International Public Health
International Relations
Internships
Journalism
Kinesiology
Landscape Architecture
Law
Leadership
Liberal Arts
Linguistics
Literature in English
Logistics
Marine Sciences
Marketing
Marketing and Communications
Marketing Research
Mathematics
MBA
Mechanical Engineering
Media and Information Studies
Medical Assistant
Medical/Dental
Microbiology
Microbiology & Molecular Genetics
Music
Music Composition
Natural Science
Neuroscience
Nursing
Nutritional Sciences
Occupational Therapy
Online Certificate Program
Online Teaching and Learning
Pathway Program
Pharmacology and Toxicology
Philosophy
Physics
Physiology
Plant Biology
Plumbing
Political Science
Predental
Premedical
Prenursing
Project Management
Psychology
Public Health
Public Policy
Public Relations
Religion
Science
Serious Game Design & Research
Small Animal Clinical Sciences
Social Relations and Policy
Social Work
Sociology
Software Engineering
Special Education
Special Needs/Learning Disabilities
Special programs
Sports
Statistics
STEM
Studio Art
Study and Travel
Summer Camps/Programs
Summer Intensive English
Summer Pre-University
Supply Chain Management
Technology/Computers
Telecommunication and Media
Theatre
TOEFL and University Preparation
University Preparation
University Transfer
Urban and Regional Planning
Veterinary Technology
Video and Audio Production
Video Game Design
Vocational Career
Women's and Gender Studies
World Politics (BA)
Youth Development
Zoology
Summer
Accounting
Advertising
Aeronautical Engineering
Aeronautical Science
Aeronautics and Astronautics
Agriculture and Natural Resources
Animal Science
Anthropology
Apparel and Textile Design
Applied Engineering Sciences
Applied Mathematics
Applied Statistics
Architectural Engineering
Architecture
Art
Art History
Arts and Design
Arts and Humanities
Arts/Music Camps & Programs
Astrophysics
Astrophysics and Astronomy
Automotive Technology
Biochemistry and Molecular Biology
Biology
Biomedical Laboratory Science
Biosystems Engineering
Bridge Programs
Business
Business Analytics
Business English
Business Information Systems
Business Research
Cell and Molecular Biology
Chemical Engineering
Chemical Physics
Chemistry
Child Development
Civil Engineering
Clinical Laboratory Sciences
Communication
Composition
Computer Engineering
Computer Science
Conservation Law
Construction Management
Creative Writing
Criminal Justice
Crop and Soil Sciences
Culinary
Cyber Security
Digital Recording Arts
Earth Science
Economics
Education
Electrical Engineering
Electronics
Engineering
Engineering Mechanics
English for Specific Purposes Programs
English Language (ESL)
English Literature
Entomology
Environment Development
Environmental Biology/Microbiology
Environmental Studies and Sustainability
Executive and Professional
Fashion
Film Studies
Finance
Food Industry Management
Food Science
Foreign Language Teaching
Forensic Science
Forestry
Gemology
General English Programs
General Management
Genetics
Geographic Information Science
Geography
Geological Sciences
Global & Area Studies
Global Studies in the Arts and Humanities
Graphics/Multimedia & Web Design
Health and Wellness
High School Completion
History
Homestay Programs
Horticulture
Hospitality and Tourism
Hospitality Business Management
Human Biology
Human Development and Family Studies
Human Nutrition
Human Resource Management
Humanities-Prelaw
Hypnotherapy
Interior Design
International Planning Studies
International Public Health
International Relations
Internships
Journalism
Kinesiology
Landscape Architecture
Law
Leadership
Liberal Arts
Linguistics
Literature in English
Logistics
Marine Sciences
Marketing
Marketing and Communications
Marketing Research
Mathematics
Mechanical Engineering
Media and Information Studies
Medical Assistant
Medical/Dental
Microbiology
Microbiology & Molecular Genetics
Music
Music Composition
Natural Science
Neuroscience
Nursing
Nutritional Sciences
Occupational Therapy
Online Certificate Program
Online Teaching and Learning
Pathway Program
Pharmacology and Toxicology
Philosophy
Physical Therapy
Physics
Physiology
Plant Biology
Plumbing
Political Science
Predental
Premedical
Prenursing
Psychology
Public Health
Public Policy
Public Relations
Religion
Science
Serious Game Design & Research
Small Animal Clinical Sciences
Social Relations and Policy
Social Work
Sociology
Special Education
Special Needs/Learning Disabilities
Special programs
Sports
Statistics
Studio Art
Study and Travel
Summer Camps/Programs
Summer Intensive English
Summer Pre-University
Supply Chain Management
Technology/Computers
Telecommunication and Media
Theatre
TOEFL and University Preparation
University Transfer
Urban and Regional Planning
Veterinary Technology
Video and Audio Production
Video Game Design
Vocational Career
Women's and Gender Studies
World Politics (BA)
Youth Development
Zoology
Secondary/Boarding
Art
Arts/Music Camps & Programs
Biology
Bridge Programs
English Language (ESL)
High School Completion
Homestay Programs
Leadership
Religion
Software Engineering
Special Needs/Learning Disabilities
Study and Travel
Summer Camps/Programs
Summer Pre-University
University Transfer