University of Missouri Columbia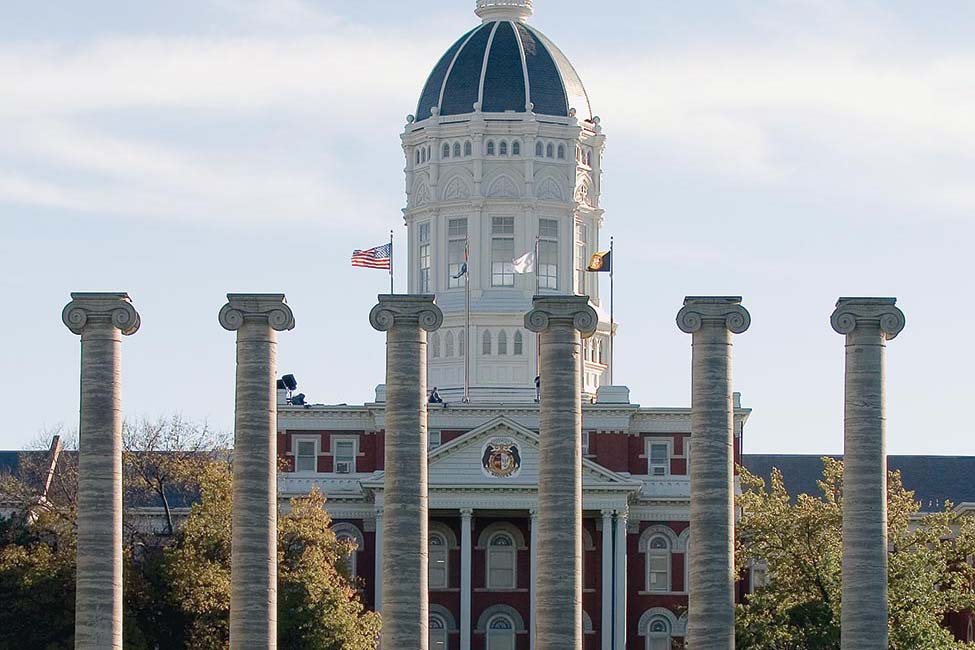 Fast Facts
School Size

Large

Tuition

$5,000—$10,000 Semester

Affiliation

Public

Type of School

University/Intensive English Program

Student Body Gender

Co-ed

Religious Affiliation

No Affiliation

Scholarships for International Students

Yes

Conditional Admission Available

Yes

Setting

City

Accreditation and Certification

CEA, EnglishUSA Member, UCIEP Member

Type of Housing

Residence Hall, Apartment, Dormitory

Social Media
A Universidade de Missouri, Columbia (MU, ou Mizzou) é reconhecida como uma das universidades mais completas dos Estados Unidos. A universidade oferece mais de 300 cursos acadêmicos credenciados de graduação e pós-graduação.
A aceitação condicional na maioria dos cursos de graduação e em alguns de pós-graduação está disponível para candidatos qualificados mas que não conseguiram satisfazer o requisito do TOEFL da universidade; a admissão final será concedida quando o requisito de inglês for cumprido. Os alunos estarão qualificados para entrar no AIM ("Academic Integration @ Mizzou") com pontuações de proficiência em inglês de 61 (TOEFL) ou 6.0 (IELTS). Alunos com pontuações de 79 (TOEFL) ou 6.5 (IELTS) serão aceitos sem qualquer restrição. O alunos poderão também entrar na universidade após a conclusão do Program Intensivo de Inglês.
Programa intensivo de inglês (IEP – Intensive English Program)
O IEP, fundado em 1978, oferece ensino de inglês a estudantes estrangeiros que desejam aprimorar suas habilidades em inglês por motivos acadêmicos, pessoais ou profissionais. A admissão está disponível para todos os candidatos que tenham concluído o ensino médio.
Tenham sido colocado em um dos cinco níveis de acordo com as habilidades de proficiência da língua inglesa do aluno
20 horas ou mais de aulas de inglês por semana
Turmas pequenas e atenção individualizada
Ênfase em inglês acadêmico e preparação universitária a partir do nível 3
Professores dedicados e altamente qualificados
Oportunidades de participar em atividades sociais e culturais
Assistência no processo de admissão de faculdades ou universidades
Orientação sobre questões acadêmicas, pessoais e de imigração
Hospedagem disponível em dormitórios da universidade no câmpus ou em apartamentos particulares fora do campus
Carteiras de identificação da Mizzou são fornecidas para utilização de todas as instalações e serviços da universidade
Todas as salas de aula e escritórios do corpo docente e da administração do IEP estão convenientemente localizados em um único edifício no câmpus
TOEFL institucional administrado no final de cada período
Início dos cursos em janeiro, junho e agosto
Os alunos internacionais de graduação que completarem o IEP e continuarem estudando na MU poderão se qualificar para a bolsa de estudo "MU Provost's International English Scholarship", a qual equivale ao preço do curso e taxas pagas enquanto estiverem estudando no IEP.
A comunidade
Columbia é considerada uma das melhores e mais seguras cidades pequenas dos Estados Unidos. A revista Money Magazine classificou-a por diversa vezes como um dos 20 mais importantes lugares para morar nos Estados Unidos, devido à excelência de seu sistema educacional, de sua economia, atendimento de saúde, oportunidades de moradia e de sua qualidade de vida em geral. De forma semelhante, o livro "50 Fabulous places to Raise Your Family"(50 lugares excelentes para criar a sua família) elogia Columbia como "uma das pequenas áreas metropolitanas mais agradáveis do país" para morar, trabalhar, estudar e se divertir.
Columbia é uma comunidade segura, limpa e hospitaleira localizada na metade (200 quilômetros) do caminho entre Kansas City e St. Louis.
O custo de vida em Columbia é de 8-10% abaixo da média nacional.
Columbia tem muitos locais de adoração, incluindo uma mesquita, uma sinagoga e diversas igrejas.
Com uma população de quase 120.000 pessoas, Columbia é uma cidade de porte médio com as melhores características da vida da cidade e de áreas rurais.
A universidade
A Universidade do Missouri (MU ou Mizzou), fundada em 1839, é a universidade estadual mais antiga ao oeste do Rio Mississipi. É o maior dos quatro câmpus do Sistema de Universidades do Missouri. A MU tem se mantido constantemente entre as melhores faculdades e universidades dos EUA segundo classificação das publicações "Peterson's Competitive Colleges", "The Fiske Guide to Colleges" e "The Insider's Guide to the Colleges". Ela é considerada academicamente rigorosa e com preços bem atraentes. Em 2017, a MU foi uma das 38 instituições que apareceram na lista "Fiske's Best Buy". Segundo as publicações "Money Magazine", "Barron's Best Buys in College Education" e "College Finder", a Mizzou é uma das universidades americanas com o melhor custo-benefício.
A Mizzou, com mais de 30.000 alunos e dos quais 1.500 são alunos estrangeiros, é a maior universidade do estado. (Cerca de 6% dos alunos são estrangeiros, representando mais de 100 países.)
A Universidade de Missouri Columbia é um centro oficial de administração do TOEFL.
O requisito mínimo do TOEFL é 61 no iBT para o programa "ponte"; 79 no iBT para a admissão regular. (Alguns programas acadêmicos exigem uma pontuação mais alta.)
A aceitação condicional na maioria dos cursos de graduação e de alguns dos cursos de pós-graduação está disponível para candidatos qualificados que não conseguiram cumprir o requisito de TOEFL; a admissão final será concedida quando o requisito de inglês for cumprido.
As excelentes instalações da universidade incluem laboratórios de computadores, bibliotecas, clínica de saúde estudantil, vários museus e inúmeras instalações esportivas, como o premiado Centro Recreativo do Estudante, equipamento de musculação, piscinas, quadra de tênis e campos de futebol.
Programas acadêmicos
Com suas 13 escolas e faculdades, a Universidade de Missouri Columbia, oferece mais de 280 cursos de graduação e áreas de concentração. A Faculdade de Agricultura, a Faculdade de Engenharia e a Escola de Jornalismo são conhecidas no mundo inteiro por sua excelência acadêmica. A Escola de Pós-Graduação tem mais de 6.000 alunos em mais de 100 cursos de pós-graduação.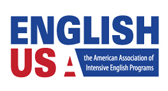 For more information:
University of Missouri Columbia

Bachelor Degree
Accounting
Acting (BFA)
Acting & Performing Arts
Advertising
Agricultural Business
Agricultural Studies
Agriculture and Natural Resources
Animal Science
Anthropology
Apparel and Textile Design
Applied Mathematics
Applied Statistics
Architecture
Art
Art History
Arts and Design
Arts and Humanities
Astrophysics and Astronomy
Biochemistry and Molecular Biology
Biology
Biosystems Engineering
Biotechnology
Business
Business Administration
Chemical Engineering
Chemistry
Child Development
Civil Engineering
Clinical Laboratory Sciences
Communication
Communication Disorders
Composition
Computer Engineering
Computer Science
Creative Media
Creative Writing
Crop and Soil Sciences
Dietetics
Digital Recording Arts
Earth Science
Economics
Education
Electrical Engineering
Engineering
English
English Literature
Environmental Biology/Microbiology
Environmental Studies and Sustainability
Exercise Science
Fashion
Film Studies
Finance
Food Industry Management
Food Science
Foreign Language Teaching
Forestry
General Management
General Studies
Geographic Information Science
Geography
Geological Sciences
Global & Area Studies
Global Studies in the Arts and Humanities
Graphics/Multimedia & Web Design
Health and Wellness
History
Horticulture
Hospitality and Tourism
Hospitality Business Management
Human Biology
Human Development and Family Studies
Human Nutrition
Humanities-Prelaw
Information Technology
Interdisciplinary Studies
Interior Design
International Business
International Relations
Internships
Journalism
Kinesiology
Liberal Arts
Linguistics
Literature in English
Marketing
Marketing and Communications
Mass Communications
Mathematics
Mechanical Engineering
Media and Information Studies
Microbiology
Multimedia Journalism
Music
Music Composition
Natural Science
Nursing
Nutritional Sciences
Philosophy
Physical Education
Physics
Physiology
Plant and Soil Science
Plant Biology
Political Science
Predental
Premedical
Prenursing
Psychology
Public Health
Public Relations
Radiologic Sciences
Religion
Science
Social Relations and Policy
Social Science
Social Work
Sociology
Software Engineering
Special Education
Special Needs/Learning Disabilities
Sports
Sports Administration
Sports Management
Statistics
STEM
Strategic Communications
Studio Art
Supply Chain Management
Telecommunication and Media
Theatre
Urban and Regional Planning
Wildlife, Fisheries, and Conservation
Women's and Gender Studies
World Languages and Culture
World Politics (BA)
Youth Development
Certificate/Short Term
Accounting
Agriculture and Natural Resources
Cyber Security
Environmental Studies and Sustainability
Finance
Food Science
Forestry
Geographic Information Science
Graphics/Multimedia & Web Design
Human Development and Family Studies
Human Resource Management
International Public Health
International Relations
Marketing Research
Music
Neuroscience
Nursing
Online Certificate Program
Online Teaching and Learning
Project Management
Psychology
Public Health
Public Policy
Social Work
Sports
Summer Camps/Programs
Supply Chain Management
Teaching English Language
Technology/Computers
Telecommunication and Media
TESOL and Teacher Training
Youth Development
Masters
Accounting
Acting & Performing Arts
Advertising
Advertising and Marketing Communications
Agricultural Business
Agricultural Studies
Agriculture and Natural Resources
Animal Science
Anthropology
Apparel and Textile Design
Applied Mathematics
Applied Statistics
Art
Art History
Arts and Design
Arts and Humanities
Astrophysics and Astronomy
Biochemistry and Molecular Biology
Biology
Biomedical Laboratory Science
Biosystems Engineering
Business
Business Administration
Cell and Molecular Biology
Chemical Engineering
Child Development
Civil Engineering
Communication
Communication Disorders
Computer Engineering
Computer Science
Creative Media
Creative Writing
Crop and Soil Sciences
Data Analytics
Dietetics
Economics
Education
Electrical Engineering
Engineering
Engineering Mechanics
English
English Literature
Entomology
Environmental Biology/Microbiology
Environmental Studies and Sustainability
Executive and Professional
Exercise Science
Finance
Food Industry Management
Food Science
Foreign Language Teaching
Forestry
Geography
Geological Sciences
Graphics/Multimedia & Web Design
Health and Wellness
History
Horticulture
Hospitality and Tourism
Hospitality Business Management
Human Biology
Human Development and Family Studies
Human Nutrition
Journalism
Law
Literature in English
Marketing
Marketing and Communications
Mass Communications
Master of Science in Agriculture
Mathematics
MBA
Mechanical Engineering
Media and Information Studies
Microbiology
Microbiology & Molecular Genetics
Multimedia Journalism
Music
Music Composition
Neuroscience
Nursing
Nutritional Sciences
Occupational Therapy
Online Teaching and Learning
Pharmacology and Toxicology
Philosophy
Physics
Physiology
Plant and Soil Science
Plant Biology
Political Science
Psychology
Public Health
Public Policy
Public Relations
Religion
Science
Social Relations and Policy
Social Work
Sociology
Special Education
Special Needs/Learning Disabilities
Statistics
Strategic Communications
Studio Art
Teaching English Language
Technology/Computers
Telecommunication and Media
Theatre
Wildlife, Fisheries, and Conservation
World Languages and Culture
Youth Development
Online
Accounting
Agricultural Studies
Agriculture and Natural Resources
Architecture
Biomedical Laboratory Science
Biosystems Engineering
Business Administration
Child Development
Communication
Economics
Education
Engineering
English
English for Academic Purposes
Finance
Forestry
General Studies
Hospitality and Tourism
Hospitality Business Management
Human Development and Family Studies
Information Technology
Interdisciplinary Studies
Media and Information Studies
Nursing
Online Teaching and Learning
Psychology
Public Health
Radiologic Sciences
Social Work
Sociology
Strategic Communications
Teaching English Language
Telecommunication and Media
Youth Development
English Programs
Business English
English for Academic Purposes
English Language (ESL)
Intensive English as a Second Language
Pathway Program
Summer Intensive English
TOEFL and University Preparation